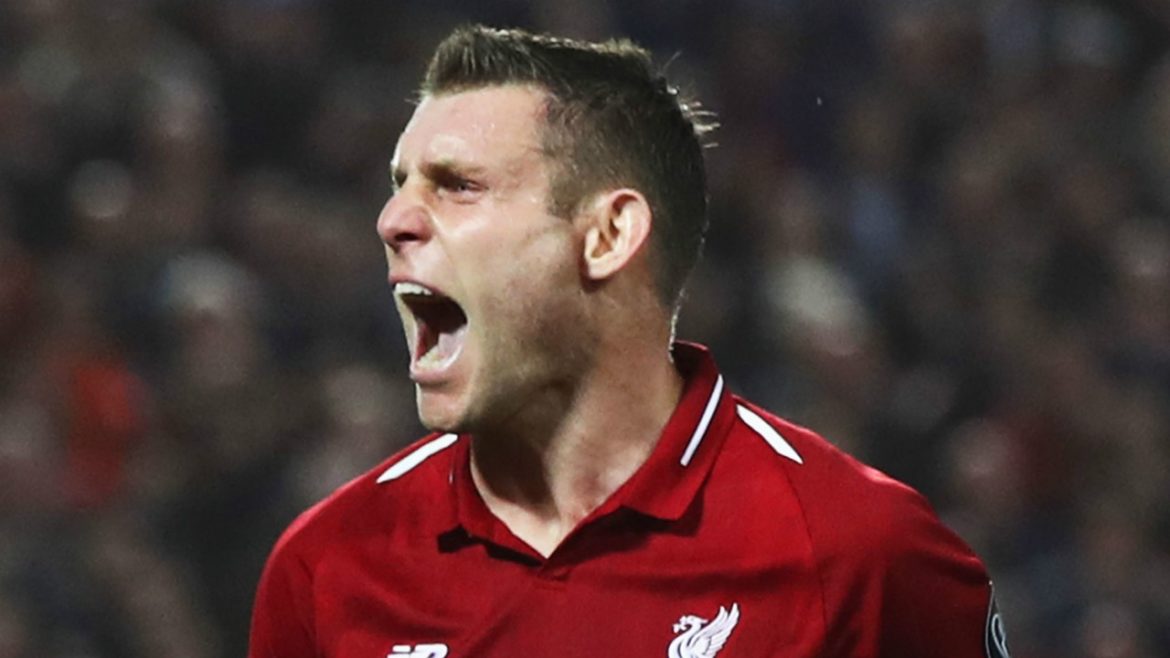 While dispatching half-decent sides like Southampton with minimum fuss undoubtedly has its merits, Anfield truly comes alive on European nights. This is especially true when one of the continent's elite sides is in town, as happened when PSG visited for the first match of the 2018/19 Champions League.
Liverpool started reasonably well. In the opening seven minutes they forced Alphonse Areola into making a couple of saves, and had three corners which kept the French side penned in. However, after the last of these, PSG looked set to break up field and launch a counter attack. Fortunately for the Reds, James Milner did this.
https://twitter.com/0Shalashaska/status/1042178568963457025
Anfield awoke. Liverpool immediately launched an attack, with a combination of Salah and Wijnaldum pressuring Presnel Kimpembe into conceding a throw in. Jürgen Klopp punched the air, Fabinho could be seen smiling on the bench, and the energy levels of every Red in the ground, both on the pitch and in the stands, had gone up a notch.
When is a tackle not just a tackle? When it's on the most expensive player in the history of the game, and it sets the tone for a whole performance.
James Milner is in arguably the best form of his entire career. How many players can say that when they turn 33 in three months time? How many players have this much running still in them after racking up almost 50,000 minutes for club and country? There won't be many; only 40 central midfielders over the age of 31 have even made appearances in England, Spain or Germany so far this season, and just two have played more league minutes than Milner.
In August our player of the month was Naby Keita, but simply choosing him for having made a good start to his Liverpool career wasn't good enough for some of you! So we've counted up the votes from the post-match polls, and after the win over Southampton Milner had amassed the most this month. This was in large part thanks to being voted man of the match for the victories over Tottenham and PSG.
But the month began with a trip to the East Midlands to face the Foxes. Milner's main contribution to the outcome was to assist the winning goal. In doing so, he set up a goal for Firmino for the 10th time, making it the most potent assist-scorer combination of any of Liverpool's 139 in the Klopp era.
The former England international also topped the Reds' rankings that day for chances created, final third passes, ball recoveries and blocking opposition shots. Goals and assists always take the spotlight, but there was plenty more to Milner's performance in that 2-1 win.
Not that it was a one-off. The following image is taken from Twelve and shows the actions Milner made in the matches with Leicester, Tottenham and Southampton. Look at how much ground he covered; running stats certainly aren't everything by any means, but only two players ran further than Milner in the opening round of Champions League matches.
For Milner, though, it's running with a purpose, be that making defensive interventions (which are marked below in red), pressuring an opponent (yellow) or making successful passes and crosses into the opposition penalty box (green).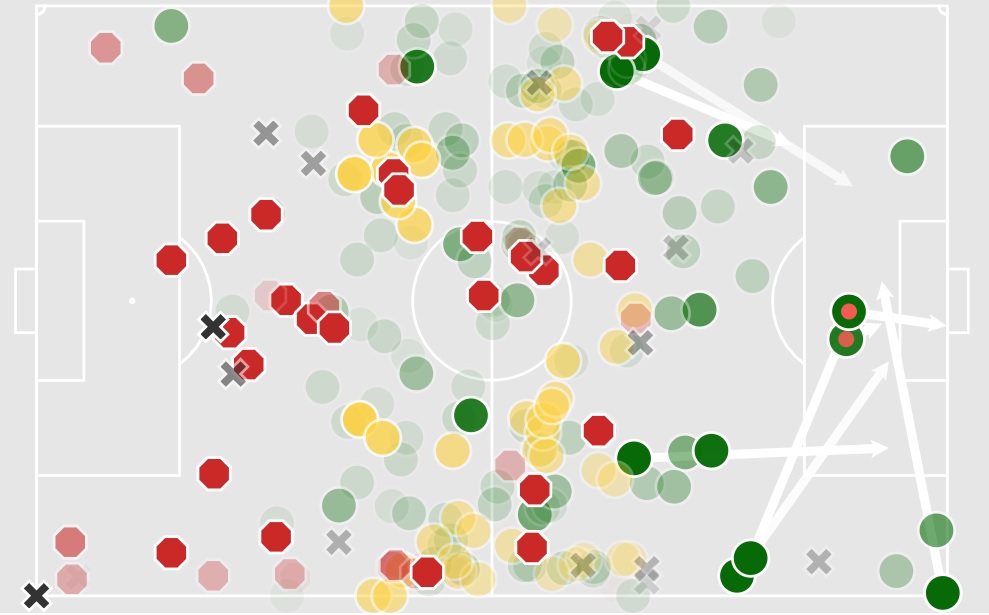 There's an interactive version of that dashboard here, and you'll find them for the rest of the squad there too. Whether looking at these three league games or the six to date at the time of writing, Milner has been Liverpool's top earner of attacking points in the opinion of Twelve's algorithm, and only behind Gomez and van Dijk when it comes to defensive contribution.
It has been a remarkable journey for Milner to reach this point. It feels like he's been at Liverpool for longer than three seasons in many ways, not least as he spent a year at left-back, and was signed under the former manager. Having joined from Manchester City, he didn't start his Anfield career too well, but then the team was in a bad place too. Brendan Rodgers may have only been around for eight league games in 2015/16, but he still found time to use three different starting formations, as his muddled thinking from the end of the previous campaign persisted.
It's interesting to compare Milner's stats from those eight games with the opening matches of 2018/19. The numbers suggest he's playing slightly deeper now, as he's having touches less often in the opposition half, but more often in total. He's passing more frequently and more accurately (though that will be in part due to the team), and while he has created fewer chances overall, Milner version 2018/19 is one clear-cut chance up on his earlier iteration.
The differences in the defensive side of his game are subtle, but illuminating. Milner has been tackling less often (despite what Neymar might tell you) but intercepting and making ball recoveries more often. This fits perfectly with Klopp's ethos. It's far easier to get on the front foot by winning the ball cleanly. While all of his stats may not have changed much in the last three years, they're more attuned to the needs of the team than perhaps they were, and both Milner and his colleagues are reaping the rewards.
To try to illustrate the changes in performance, I have created the below radar. But it doesn't work like the radars you're probably familiar with. For each axis, the best performance hits the outer edge, and the others are then shown as a proportion of that maximum. All stats are per 90 (apart from the pass accuracies) but as there are no figures listed that doesn't really matter.
It's obviously very early days for 2018/19, but the numbers show Milner is on track to have the best season of his Liverpool career so far. And perhaps he needs to, as once Fabinho and Keita are fully up to speed the competition for places in the Reds' midfield will be as fierce as at any of the best clubs in the world. The 'old man' from Leeds shows no signs of not keeping up with the young pups just yet though.