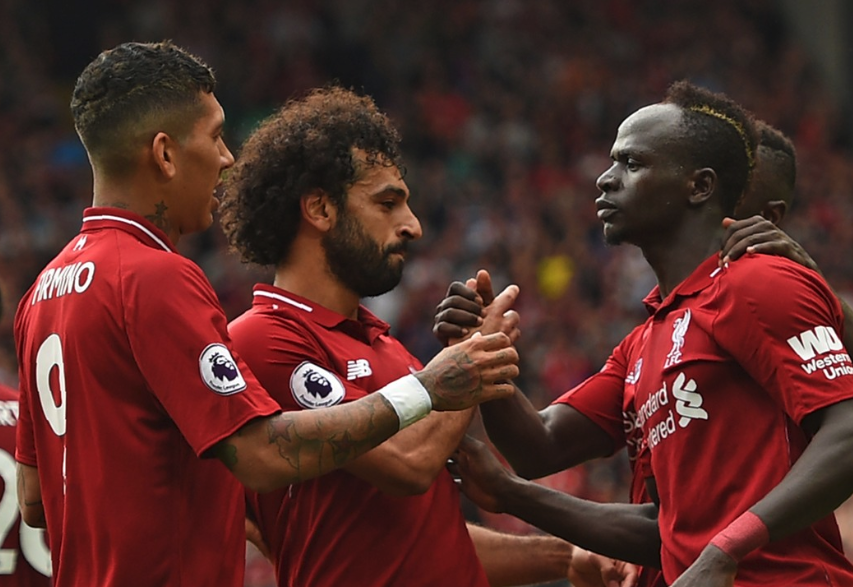 Posts selected by Chris Rowland and Daniel Rhodes.
The idea of this round-up is to give you all some idea of the range of debate on the site. If you'd like to be part of our troll-free community, there's a 'Subscribe' tab at the very bottom of the page. 
1 – Positive reaction to the first game of the season from Andrew:
What a start! One of the most dominant 90-minute performances we've produced for some time. But, excitingly, so many improvements to be made as well. Some more specific thoughts:
I thought Gomez had an excellent game. In many ways it was the perfect opportunity for him to build confidence as the starting CB – weaker opposition at home with only 1 (Arnautovic) or 2 (Felipe Andersen) threats, and a group of teammates at their physical and motivational peak protecting him by defending on the front foot (and often by simply attacking continuously). It was comfortable, but not too comfortable, as Arnau and Andersen produced a few moments to test our defence (and particularly Gomez). Without watching the game back, I remember Gomez stopping an advancing Andersen cold after he had dribbled past a couple of us on the left, recovering after being caught out on a long ball to half block Arnau's shot, make a fantastic saving header from a whipped ball from the right, and close down Arnau early in the second half in a one-on-one down the right. Aside from this he won or contested the long balls that came into him, and looked calm and clear in possession. I think the glaring weakness in his game is reading and staying awake to a striker's movement behind him, especially from the long ball. We saw it many times last season when he was playing RB and a long ball would go over his head to the winger, and he would be out of position. And it happened again with Arnau getting off his shoulder that one time yesterday. This will obviously come with time, especially playing alongside the master, but all in all he looks at a great place in his development. While I think Lovren would come straight back into the side at this stage if we was fit, it will be interesting to see what happens if Joe strings together 4 or 5 of these performances before Lovren is match fit again.
Regarding TAA, sometimes it's easy to forget how young he is. So I think it is always worth reminding ourselves how incredible this moment is. He is extraordinary. Forget the four loose crosses that he sent into the stands. And even some of the overzealous defending. The ball for the first goal, his tireless work rate up and down the touchline, his link up play with the midfield and forwards…he is just such a magical player. He plays RB, and so the output of his play is nowhere near as visible as a Rashford or Pulisic, but, for me, that's the level he is at. In fact, if it wasn't for Mbappe's absurd world cup, you'd have to say he's got a case for being among the most talented teenagers in world football right now.
Gini and Milner just keep evolving! Every time I think they're going to be usurped by new signings, they just seem to add a new element to their game, or get younger and more dynamic. I feel like there are big but positive headaches (?) for Klopp in that midfield – when Hendo and Fabinho are fit and confident, how do you leave 2 of Milner, Gini, Hendo and Fab out? It will be interesting to see how much of this will be a 'horses for courses' approach, where we chop and change each week depending on the opponent, versus a 'locked in first midfield' approach, where there is a clear hierarchy throughout the season, fitness and form permitting.
Something has changed with Sadio Mane. It feels like he has evolved from a raw and wild tearaway youngster into a mature, supremely confident and measured machine. He is a terrifying prospect. He just has so much to his game – from his two-footed wing play, to dropping deep to gather and drive at the defence, to little passing interplay on the wing with Robbo or in the middle with Salah and Bobby, to getting back into the first defensive line, and now getting into tap-in scoring positions. Not to mention he now has his close friend and mentee, Naby, to play with. And the fact that all of that other quality will be pulling defenders away and opening spaces, particularly as teams focus on Salah after last season. There's every chance Mane could be EPL player of the season in my eyes.
Naby is extraordinary. Not much more to be said, other than I actually think he played below his potential yesterday, and still was excellent. Once he has the confidence to take more responsibility in our team, I think he will be running the show in all areas of the pitch.
Goalkeeping can be such a luck-based endeavour. Alisson was what he needed to be for most of the game – claiming, punching, passing – and a lot more at some points, with some very sweet mid- to long-range distribution. But he also made at least two very average clearances which could have easily landed with a West Ham player and caused problems. In the end, we keep a clean sheet and he maintains his aura of a world class 'keeper, but I just hope complacency doesn't lead him to make silly mistakes that can shake confidence. Or maybe I am just being hypercritical and a bit paranoid about running into more problems in the most fraught of positions for us.
I just love watching Shaqiri at the moment! It feels like he has fallen back in love with the game after a tough several years in the wilderness. You can see his passion in everything he does – one of my favourite moments of the game was when he was harrying a West Ham player to win back the ball in our half, and, after he got a bit overzealous and fouled the player, he clapped his hands together in anger at himself for committing the foul and missing an opportunity to launch a counterattack. Show me that in a Stoke shirt. What an option to have off the bench. Another Klopp project that looks to be thriving.
I could write so much more about almost all of the players – new-look Sturridge, beast-mode VVD, the-most-balanced-player-going-around Robbo, finally-arrived-in-all-fans-eyes Hendo, back-in-black(red) Salah – but pesky paid employment calls.
Up the Reds. This season will be fun.
2 – Leifur Geir on why excitement and happiness in football can exist without winning trophies:
There's no doubt about our quality or depth. That we've already seen. We came through our first test with flying colours. Sunday's quality was more in line with what you expect in March, when the team is well oiled and has recovered from the Christmas overload.
The only important remaining question is one we cannot answer but will have to assess post hoc: Will we be consistent enough to not drop unnecessary points? Only time will tell.
I love seeing how Klopp is now in total control of the club, and that he's able to manage it all with a smile. No one questions his philosophy, methods or authority. The respect he gets from players, new and old, is total. It's his way and everyone loves it. Trust is 100%. Which means that all the players' and staff's energy, focus and emotions are directed into one converging path: success on the pitch (which is why I believe MU will end outside top 4 – there's simply no substitute for coherence). The man is an absolute genius.
I, for one, am going to enjoy this ride and no matter what the "winning-fanatics" say, ten years from now I am going to remember the Klopp era as one of great happiness and excitement, even if he doesn't win us one single trophy. The invaluable lessons in management, leadership and humanity are more than enough for me to justify the time and emotions that go into following Liverpool Football Club.
3 – A fiendish question posed by rvass:
What has been built over the last three years is nothing short of spectacular.  The success Klopp and the team around him has achieved is remarkable when you consider the relatively short, medium paced, 80% of peak fitness squad that was inherited.
Hypothetical – if Rodgers had caught lightning in a bottle and we won the league in 2014, leading to not hiring Klopp and not enjoying this journey – would you take that? Putting aside the question for a moment, I do think that FSG would have sacked Rodgers and hired Klopp regardless after the piss poor 2015 and start of 2016 – so we could have had the best of both… However given the choice I would choose Klopp. I loved the Europa run. I loved the League charge in 2017.  Last season was alright too. Oh and this season has me floating at the possibilities. 2014 was a great 4-5 months when I couldn't wait for the next match – it just can't compare regardless of (hypothetical) trophies.
4 – Krish on the old Tottenham versus Lawro debate:
I had the 'but you lot haven't won anything since the CL under Rafa' debate with a couple of Tott fans a while back(during the World Cup), and something dawned on me: We've had a shit load of fun! And not so much fun times.
Ok, they've finished above us for 6 out of 7 seasons or whatever that stat is, but take our record for the past 13 years:
2005: CL win
2006: FA Cup win
2007: CL Final
2008: CL semi final
08/09: Title challenge
09/10: H&G trying to take loans out against the value of the players, sack Rafa, appoint Hodge.
Oct '10: Hodge in charge, in the relegation zone, going to court to avoid administration, possible 10 point deduction and going the way of Leeds (or worse).
Then FSG takeover:
Jan '11: Kenny comes in for Hodge. Suarez signs. Torres/Carroll swap + £15m nonsense happens.
2012: League Cup win
12/13: Rodgers comes in and we see shoots of excellent football
13/14: Title challenge
14/15: Bleurgh! (6-1 loss to Stoke. STOKE!!!)
15/16: BR out. Klopp in. League Cup final and EL Final.
16/17: Top 4 (nevermind the sexiest of football)
17/18: Top 4 and CL final
That's in 13 years. Tott would only dream to have anything like that to happen. Best they've had is a new and delayed well over budget stadium and coming third in a two horse race.
Sidenote: During the World Cup, Lawro was doing some commentary. Just as a joke, my Tott mate said 'He was a shit player wasn't he!'
I said 'He's won more than your entire club'
Needless to say, I had the last laugh.
Out of curiosity, I just checked
Lawro vs Tott
1st Division Wins: 5 v 2
FA Cup: 1 vs 8
League Cup: 3 vs 4
European Cup: 1 vs 2 (though their's is the Europa League/UEFA Cup).
Lawro did that in 356 games vs Tott's nearly 136 years
(I'm such a petty, petty man)
5 – Bazz on how the Reds are perceived by the neutral:
I think for whatever it is worth, there is a good feeling about this Liverpool team from the neutral, when you compare to, say, Man United right now. There are pundits and opposition fans talking about Liverpool being a great team, and having a good chance of winning the league.
Not that I really give a shit what they think but it's certainly better having this that clearly missing the point and confirming their bias week after week about the poor defence or set-pieces or whatever the narrative is.
However, what I do care about is how referees treat us, and if we consider them as neutral (I know, I know), I think we are far more likely to get the correct decision when the world believes that we are good, and when both sets of fans expect us to win. I really think this is likely to make a difference for us this year, and that the effect of the media being "in our corner" ought not to be under-stated, even if it is only a small step.
This is/was also true of Salah who's public image is/was great and who all and sundry acknowledge is a brilliant player after the season gone. And I really hope this phone nonsense doesn't change that. These small things matter, and I'll take any marginal percentage advantage we can get.
Articles published on The Tomkins Times this week:
Monday August 13th:
Post-Match Analysis: West Ham (H), by Daniel Rhodes.
We Go Again – My Day at the Match – West Ham Utd (H), August 12th 2018, by Chris Rowland.
Tuesday August 14th:
I'm Now Convinced: This Is Liverpool's Best Team Since 1987/88, by Paul Tomkins.
Wednesday August 15th:
The Summer Transfer Window Takes a Bit of a Holiday (Except For Liverpool …), by Krishen Bhautoo.
Thursday August 16th:
How Well Does Liverpool's Pressing Work? Analysis With Some Surprises! by Andrew Beasley