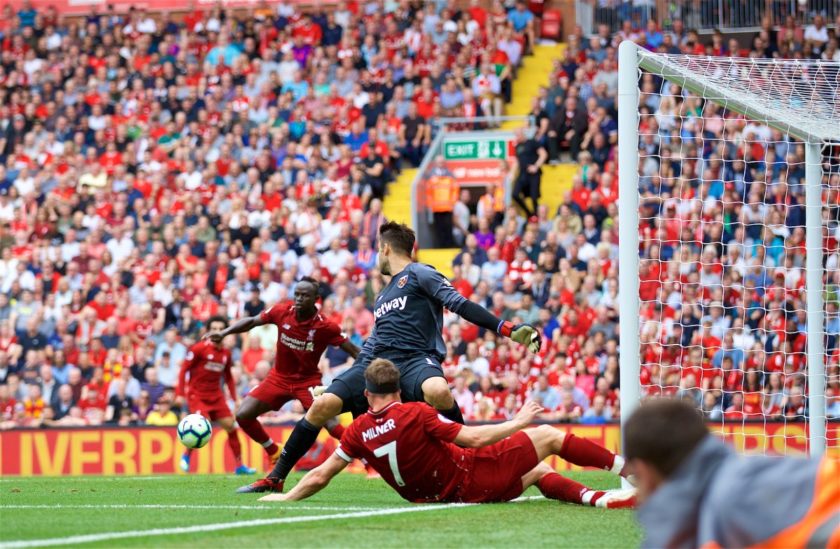 And we're off – for the first competitive game since Kiev. Not that this journey takes quite as much time, planning and cost, but when Northern Rail and connections are involved you take nothing for granted.
The game's been moved, of course – but Sunday early kick-off at least gives me a chance to get home! It's not too indecently early a start either – 0911 to Manchester Victoria, and my first fleeting foray into Bandit Country of the new season. I have half an hour to grab a quick coffee at the Java bar and to use the facilities at Victoria! I have been faced with way too many 'WC out of order' signs on train WCs to put my trust in that outlet.
Before I set out there's just time to check the Teletext news. Lead item: "train company cancels Sunday services again." I hardly need to open it up to know which train company. Sure enough, it's Northern Rail. They've cancelled 10% of services in the north west, which is where I'm heading, due to 'crew difficulties.'
FFS, if you're a bakery you should be able to bake bread and if you're a train company you should be able to run trains. It's fucking basic, it's what you do, it's ALL you do. Do it or fuck off and let someone who can do it take your place.
Those in the north will understand my frustration with this bunch of incompetent imbecilic agents of chaos with their never-ending tales of misery and cringe-worthy apologies for their latest fuck ups ….
So the opening day is beset by the now traditional risk of some of my trains not showing up. What isn't traditional about this opening day of the season is the weather. The cliche is blue skies and warm sunshine, but I leave under the perma-grey that looks like a giant grey duvet spread across the sky, and there are intermittent bursts of drizzle. The forecast is for heavy rain, and it's uncomfortably humid under all that cloud cover.
The first of my four trains today is a Northern Rail offering, and it's showing up as on time. Better still, when it arrives it's not full, and it's a new train rather than one of the rickety old Pacers that have been standard fayre for years.
I do the usual Victoria run – toilet, coffee – a double espresso to try and shake me into some semblance of life – and a bottle of water for an unfeasibly high price from WHSmith. On Platform 3 I'm amazed to see how many red shirts and scarves there are waiting here in Manchester, almost like a defiant coming out parade.
The train is on time, a Transpennine Express from Newcastle. It's choc-a-bloc, standing room only, but I've reserved a seat and after battling my way to Carriage A (the back one, obviously!) and then through it, I evict some muttering youth and stake my claim. Only one stop – Newton-le-Willows – and by 11am we're in Lime Street. An Asian couple look apprehensively at each other and she asks me 'does this stop at the airport?' I ask which airport, but the answer's no either way.
"Manchester" she says.
"This is journey's end," I tell her. "And you're in Liverpool."
They look at each other again.
"Liverpool? I told you we should have checked" she admonishes him. Guess she could have done some checking too though.
"Can you get to Manchester airport from here?"
I suppress the urge to give the philosophical response that you can get to anywhere from anywhere eventually, and instead say "there are trains but when the next one is and whether it'll get you there in time I don't know. A taxi will set you back about £70."
I leave them to their visible despair and head towards our appointed meeting place for early kick-offs, the Shakespeare in Williamson Square. It's not where I'd choose, no cask beer or personality to speak of, but it's handy for the station and better still there are taxis right outside.
In dribs and drabs the group gathers – eleven in all today, one is on holiday, and nine of us were in Kiev, and that gets a mention! A couple of unpleasurable pints later we're off – "avoid Scotty please driver, take us down Mere Lane" is Bob's default request to the taxi driver.
I'm in my seat ten minutes before kick-off, that seems about right. Graeme makes an interesting point about the contrast between post-13/14, when it felt broken, and now, when it definitely doesn't. There's undeniably a good vibe about the place. And we're very easy on the eye just now.
The bloke to my left greets West Ham fans' anthem with the pithy retort "you can stick your fuckin' bubbles up yer arse, sideways", an impressive feat of physics I feel. A sideways bubble – how can you tell? 😉 I've gone philosophical again…. Their predictable "Sign on, sign on" only draws sarcastic applause.
I last till half-time before needing the loo, one benefit of reduced drinking time before the match, but instead of gathering on the concourse for the traditional half-time chinwag we go straight back to our seats as it's too warm and stuffy down there, all that body heat compounding the humidity. We agree we may have to accept Alisson will give us kittens on a regular basis and that there may be a couple of instances during the season where he costs us a goal, hopefully when we're 3-0 up rather than the deciding goal against a Manchester club. One or two think TAA is having a stinker, over-hitting crosses by miles and having his hands full with Felipe Anderson, who looks the best of West Ham's players, also by miles.
The second half is punctuated by the appearance of a young pitch invader, who runs up to Mo Salah – our hearts are in our mouths, what if he's got a knife? But he doesn't stab the Egyptian King, he wraps his arms around him and gives him a hug. Salah reciprocates, and then the lad runs back towards the Main Stand whence he came, to be apprehended by the stewards who missed him the first time. The crowd applauds him, then boos when he's seized.
Someone behind says "are we applauding pitch invaders now then, what message does that send?"
"Fuckin' 'ell lad you sound like a Daily Mail editorial" comes a reply. There's is always an opposing view on anything, though we're all pretty unanimous about the match. And we don't want to concede, we don't want 3-1 or 4-1.
Back in town and we have a few beers in The Sanctuary in Lime Street before a trip to the Lobster Pot for something to eat. And the forecast downpour finally arrives. The lid of my container fills with rainwater, which I have to drain repeatedly. The large number of rough sleepers huddle as far as they can under shop overhangs and in doorways, trying to keep bedding dry. The pavements start to run, the water now moving rather than stationary. My shoes are sodden. Back at Lime Street, I see my train is on time, just the final Northern Rail service from Manchester Victoria now left to potentially derail my day. That's the trouble, you never quite know which town you'll be sleeping in – Liverpool, Manchester or my own bed? 😉
I have time to pay over £5 at the station bar for a pint of Thornbridge Jaipur before the last train comes up on the board. Despite the gloomy prognosis, all four trains have not only turned up but done so on time.
back home in time to watch it again on Match of the Day 2 – my wife still doesn't grasp why you'd do that when you've just come back from actually watching it, and I offer the same explanation as I always do. Groundhog Day!
I fall into sleep with "Allez allez" running sweetly though my head.