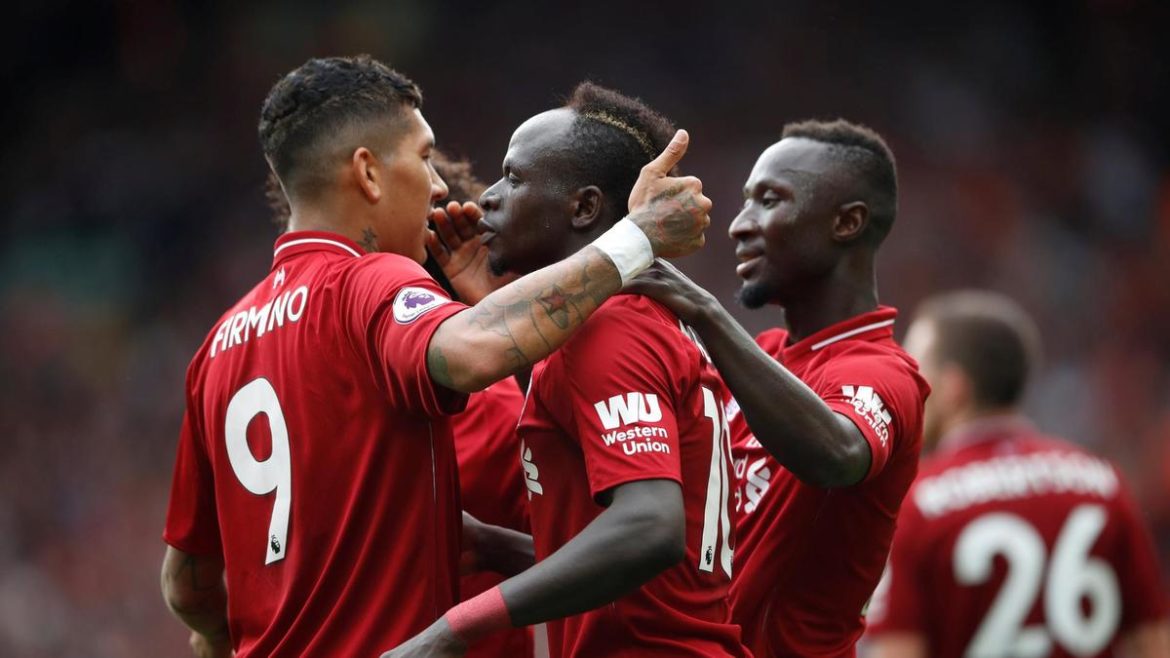 A message sent to the BBC during Liverpool's 4-0 drubbing of a remodelled West Ham side read "Liverpool fans, no one will remember the nice football you play in 10 years['] time when you have nothing to show for it". Aside from the missing apostrophe, it also spectacularly misses the point.
I've said it dozens of times before, but like most others, I know all about the Hungary side of 1954, years before my birth, and the Holland side of 1974, when I was just a toddler; and I remember the Holland of 1978 and the Brazil of 1982. And people still talk of Newcastle circa 1996, and not just about them choking. All of those teams won zip, zilch, nada, zero. But they were fucking ace, in their own way. They live on in the mind, as they were spectacular sides that provided joy. The idea that we only remember the winners is patently false.
As a Liverpool fan I obviously remember the League Cup successes of 2003 and 2012, but does anyone else? Will Liverpool's 2017/18 Champions League run not live longer in the memory than winning the League Cup in 2003 or scraping past Cardiff in 2012? And don't we only remember scraping past Birmingham in 2001 because of what followed? (Also, had Liverpool beaten Chelsea in the FA Cup final of 2012, then that would have made the League Cup victory more notable, as the first half of a fairly rare double. Reaching two finals was still a fine achievement, if not one that will be forever remembered.)
And while we might not like the way finishing in the top four is glorified, I can name every team that finished in the top four every year since it became meaningful around two decades ago, but struggle to remember who won the League Cup or FA Cup in about half of the seasons since the turn of the millennium. I remember Arsenal in 2006, losing the Champions League final to Barcelona with a valiant effort, but couldn't tell you which years they won domestic cups after 1998 (just that Arsenal started winning a few FA Cups once they stopped being much good at football; which, in itself, could put this perpetuated myth to bed). 
To suggest that this Liverpool side will be forgotten is utter garbage. I have more respect for that Arsenal team in 2006, and that Newcastle team of 1996, than I do for, say, Chelsea grinding out the FA Cup last season in the most boring final in memory, when both managers had spent the season throwing players under the bus. What I remember about Chelsea is when they won the big things, but also, when Liverpool beat them in big games, in a rivalry that has gone down in history.
Neutrals will remember Fernando Torres and Luis Suarez at Liverpool for decades to come, even though the Reds won more with Djibril Cissé and Milan Baros. If Liverpool win nothing this season, Mo Salah will still be revered, for making jaws drop. If there's a joy to defending, it will be recalled more about the supreme talents of van Dijk, and how he oozes quality, even though Djimi Traoré is the one with a Champions League winners' medal.
Even if Liverpool can't beat Manchester City to the major honours, people will remember this season if Liverpool put up an amazing fight; just as Napoli will be remembered for last season's heroic efforts in Serie A, posting 91 points and still not winning the title. 
Winning certain things doesn't automatically capture the imagination; outstanding football does. Mostly, victories against the odds are recalled, along with any breathtaking football.
And epic battles often see both competitors go down in history; even a beaten finalist can be idolised. Domestic cup trophies are nice to win, but they are no longer anywhere near as important as they were. I didn't make that "rule" – it's just how football evolves. If Liverpool get 91 points this season and Man City get 95, then I'd take that over a League Cup success (particularly if playing other people's reserve teams) and a much lower points tally. The general health of the club with 91 points would far outweigh a cup success where half the teams don't even want to be in the competition, and you play just five games, maybe only one of which will be against a Premier League side. That tells us almost nothing, in truth. (Some cup wins are harder-earned than others.)
But last season Liverpool were better than people realise. Not only did the Reds play all those extra gruelling Champions League games (and therefore put out weaker teams in the league later on), but an xG (expected goals) table I found online said:
1st Manchester City – Expected Points  91 … Actual Points – 100

2nd Liverpool – Expected Points  79.38… Actual Points – 75
So, in terms of general football and the chances at both ends of the pitch, Liverpool were ranked the 2nd best team in the land. The season before, xG data said that Man City were better than people realised, and then we know what happened next.
Then, add that the recent academic study at Bath University, and their Luck Index, and how it said Liverpool should have had 87 points last season, and Man City 97, and you can see that, actually, the Reds were not that far behind City – maybe only 10 points instead of 25 (and maybe less if you combine the luck with the xG). And remember, a longer run into the Champions League almost always takes points from your league total, as I will show below.
Any neutral last season could see that City were the best team, but that Liverpool had their measure in the head-to-heads, albeit the rub of the green in the Champions League matches that the Reds just didn't have generally in the league.
The Reds were clearly more impressive than Man United, who ranked as the luckiest team in 2017/18. Does that not fit with what most people saw with their eyes?
To back this up, United have now had three of only seven handball penalties awarded in the Premier League since the start of last season, all at Old Trafford. (Handball penalties are now ultra rare, unless you're Man United, it seems. And while Friday's was a legit penalty, go look at how Stoke and Brighton players made several even more obvious handballs in front of the Kop late last season and were waved away, to leave even Gary Neville baffled. Also, weirdly, Liverpool conceded two handball penalties in the Champions League, where the luck felt more evenly good and bad to me; the Reds benefitting from a couple of decisions against Man City, before finally falling foul of the one-man wrecking crew, Sergio Ramos.) 
This independent study also backs up my assertions on these pages last season that Liverpool were penalised around 12 points by bad refereeing, in what was, for me, the most ludicrously inept season of officiating I've ever seen. In the Premier League, it felt like Liverpool only got lucky in one game – away at Stoke – and the independent study backs that up.
My theory is that in the social media age, referees are scared to give big decisions – especially penalties – to Liverpool in front of the Kop because of the online outrage (based on old clichés about the Kop winning penalties), which is bigger, and lasts longer, than an appeal from the Anfield crowd. (That said, mid-table teams won more penalties than top six teams, Man City aside. But Liverpool were the most harshly punished team in the league by bad officiating.)
Liverpool are the only major team who hardly get any penalties at home in the league in anymore – the Reds' average fell from the standard 60-70% at home in the pre-social media age, enjoyed by almost every other team across the whole Premier League era, to the stark outlier of around just 40% of the Reds' penalties being at home in the past five years; but of course, finally got some luck at the weekend with a clearly offside goal to make it 3-0, albeit with the game already well in Liverpool's favour. 
Given the Bath University study, I am reminding people of points I went out on a limb to make last season (and got mocked for by neutrals as being paranoid, even though I'd researched the shit out of this stuff, and being paranoid doesn't mean something is not truly there); not to say that Liverpool could have won the league last season – they couldn't – but just to remind people that the gap to City was, in the metrics of luck and of xG, much more like 10 points than 25. 
Add the extra Champions League games that the Reds played* and even though Man City eased off (only a bit) towards the end of the season, the gulf was a gap rather than a chasm. 
* IMPORTANT! Compared to the season before and after an appearance in the Champions League final, the Premier League performance the season of making the final sees an average drop of SEVEN points. Every single Premier League team to reach the final in the Champions League era had a worse points total when making the final than the average of the seasons before and after, and the clubs with the cheapest squads (Liverpool in 2005 and 2007 and Arsenal in 2006) were by far the hardest hit – an average of ELEVEN points lost when making the biggest European final.
Liverpool in 2017/18, however, dropped just one point on the previous season when playing all those extra massive games, with a squad that was smaller than it is now, and where the "best" player was sold halfway through. So we can say that last season, based on the average, Liverpool would have had over 80 points without all the extra European games, and that's just the average including the mega-squads. 
In 2005 the Reds' points drop was 13 and in 2007 it was 11. This all seems statistically significant to me, and again shows – along with the xG table and the Luck Index – that Liverpool were actually much closer to Man City last season in pretty much every respect than the league table (which I once heard Jonathan Wilson say would take 35 years for luck to even itself out) suggested. City were the best team in England last season, no question, but Liverpool had less luck and more European games.
City are almost certain to be sensational again this season – they had the best league season in English football history – but Liverpool have made greater strides in the transfer market in 2018 – Virgil van Dijk, Naby Keita, Fabinho, Alisson, Xherdan Shaqiri – albeit while losing Philippe Coutinho and Emre Can (but regaining a fit Daniel Sturridge). Liverpool were also the younger side across the whole of last season. So there are genuine non-biased reasons for optimism as a Red, even if a City flameout seems unlikely.
Anyway, onto the joys of the West Ham match, and more reasons why I genuinely believe that this is the best Liverpool side I've seen since c.1988; better even than the 1990 side when the last title was won. Because, let's remember, greatness can be shrouded by once-in-a-generation (or even once-in-a-century) genius, if you happen to be pitted against a freakishly good opponent.
The second half of this article is for subscribers only. See details below on how to sign up. This season we will aim to make the majority of our content for subscribers only.
[ttt-subscribe-article]