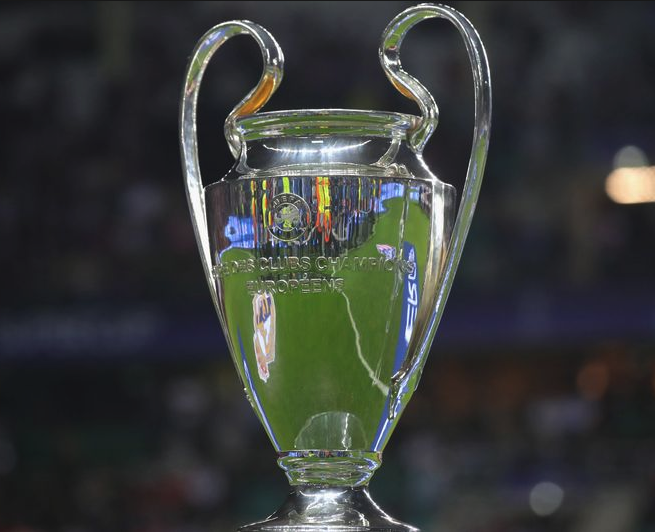 Posts selected by Chris Rowland and Daniel Rhodes.
The idea of this round-up is to give you all some idea of the range of debate on the site. If you'd like to be part of our troll-free community, there's a 'Subscribe' tab at the very bottom of the page. 
1 – Andrew's post-match appraisal after Brighton:
Clearly not the best nor most exciting win we'll have this season. But I'd like to trot out the old "champion teams win when they don't play well" cliche, not because I think it's correct in its in own right, but because it points to something that I think is correct. 'Playing well' often implies the fluid movement of the ball and the creation of chances. Much less often does "playing well" relate to the way a team defends, particularly when the analysed team is playing against a lesser-rated side – the better team is not expected to defend, so defending well is not really taken into account.  However, every team has off days, and there are many days when a lesser-rated opposition both have a good day and are actually a stronger underlying side than people give them credit for. It is the days when these things happen that expectations need to be flipped, and the better side should be lauded for defending well. And I think that this lies at the heart of the "champion sides win when they don't play well" platitude without acknowledging it directly – champion sides have strong defences. And today we saw a little bit more evidence of what we've all been starting to believe over the last 6 months – Liverpool have a strong defence.
Liverpool also had a bad day. And I think Brighton are a better side than people give them credit for, and they had a reasonably good day, and really contributed to our bad day. Their structures were spot on. The five across midfield allowed them to keep the centre packed with players while also providing cover on the wings. The space that Palace afforded TAA was non-existent, as Knockaert tracked back to help out his LB and the same on the other side. In fact, the wide midfielders got back so often that it turned into a back six a lot of the time, allowing the back four to remain tight and leave very little space for our front 3-4 to work in. When the ball came into our midfield, their midfield five then did a great jobs of squeezing the spaces, and there were not too many occasions when we found a ball into Firmino, Salah or Mane in the pocket. I also think Murray is a very clever footballer and absolutely worked his socks off going both ways. He was constantly cutting down the angle for our CBs to play the ball into the midfield, and I wouldn't be surprised to see the passing map showing Gomez<->VVD as the main passing channel, closely followed by those two to their respective full backs. And I also wouldn't be surprised to see Milner's heat map showing him collecting the ball in our half out in the right half-space more often than not, rather than through the centre in their half as he would have liked. They simply didn't allow us to be in the areas we wanted to be, most of the time.
Regarding the ref, I have to say that I respectfully disagree with the claims that he was a joke and that he missed multiple clear penalties for us. I thought he was acceptable. I think the tackle on Milner could have easily been a red – that was perhaps the most clear error he made, and even that felt like it could have gone either way. The handball looked a penalty, but it was close enough to the crosser that it could have been viewed us unintentional. There have certainly been many worse not given (and not just for us!). Mat Ryan colliding with Firmino was absolutely not a penalty – Bobby clearly backed into him, and it was a foul on Ryan in the same way it would be if a centre forward backed into a defender with no intention of competing for the ball. And aside from these decisions, I thought he was fine.
Gomez was excellent again. He was given more responsibility in dealing with their front man, and he did so well against the wily Murray. As someone commented on the match thread, he and TAA teamed up very well to defeat Murray on several occasions down our right. He also carries the ball really well when in possession, using his pace to move into more advanced areas to either get out of an awkward situation, or try to create a better angle for a progressive pass. Lovren has been confirmed out until after the international break, and if Gomez gets the start against Tottenham at that stage and acquits himself well (thus proving himself against one of the best forward lines in England), it will be the end of that particular conversation.
Alisson had some hairy moments today, but, as many have pointed out, that's the way he plays. Two things struck me today about him. First, his confidence does not get shaken by mistakes – he continued to play the same way after each of those hairy moment. Second, he varies his game greatly, depending on the situation of both the moment and the game. Several times today he had plenty of time to take a few touches and find an easy ground pass, but he chose to take one or no touches before attempting to pick out a long ball. It feels as though he actually looks for this aggressive long ball first, then if its not on he uses the ground ball as a secondary, and finally he hoofs it if he feels neither is on (which he did once or twice today). Given we love to counter quickly, and often find it difficult to create space against these lower block teams, I think this strategy is so great to have. He also made an excellent save at the end – what all around potential he has!
Finally, I just wanted to mention the subs. Far be it from me to question Klopp in any regard, but I felt we could have used some extra pep (not the Man City kind, although that may have helped too) early in the second half. As others mentioned here and on the match thread, we looked really laboured, and I can't help but feel it was a situation made for Shaqiri to come on and disrupt. Mane was clearly having an off day, and I think Shaqiri has the skillset that we needed – tight dribbling skills and excellent vision – to find a way through a resolute defence. On top of that, he is fresh, and he looks incredibly hungry to play at the minute. I love that Klopp ensures his players feel fully supported and doesn't like to take them off mid way (or even two thirds of the way) through a game, but this one felt it really need a new element to get us going.
For all that critical analysis, we've had as close as you can really get to a perfect start to the season. Wins, goals and clean sheets coming thick and fast. Young players growing, older players getting somehow younger, new players slotting in, and reformed players chomping at the bit to have their chance. It really is a pleasure to be a Red right now!
2 – Madchenkliop responding to Martin McL's point about Liverpool's opposition being half-hearted in trying to attack any perceived weakness for fear of another perceived strength elsewhere:
I think that's a great point about perceived weaknesses. There are probably still a few sterner tests for the younger players, but ironically I think in the case of Gomez and TAA they have become stronger as a partnership by having a great understanding courtesy of their parallel development and anticipation of tactics aimed at them specifically. I wouldn't be surprised if they have developed their own in match lingo to alert each other to threats. I could still see Lovren's experience in big games being useful to the team and it could also be interesting seeing how Matip responds to such serious competition, but the calmness and communication between the back 5 even 6, right now seems superbly functional.
What I found interesting about the Brighton game was, the failed Gomez experiment apart, they seemed entirely focused on their own shape and discipline and it did nearly pay off for them. They nearly out-disciplined us. Boring and frustrating us into submission is obviously not a new thing, with bus parking teams having a long record of joy against us, and as Klopp said post match, there's a lot of work to do. We have to find the right balance between vigilance/ passivity and proactivity/confidence.
That we didn't submit is also a turning point and I think Allison's gregarious character is really important to that. With both Karius and Mignolet you could almost see the massive effort they put into maintaining concentration to the point they put themselves off and certainly could generate nervousness throughout the team. Allison's style of play has  a bit of joie de vivre and ebullience about it that has the multiple effects of inspiring enterprise and scaring his teammates into hyperdrive, but also luring the opposition into attacking and laying themselves open to counter attack.
The one area of weakness that I've noticed has been Keita is perhaps a bit error prone. I think he's done countless brilliant things already and it's completely to be expected as he adjusts to a new team, but Brighton, by virtue of their persistence, were able to pounce on the odd lapse. To some extent the task for Klopp will be the tactical tweaking and occasional change of personnel to counter the opposition's attempt's to nullify our flamboyance, but to be fair he's doing a fantastic job of introducing the new players. Whatever he says about being disappointed in some of our attacking play after matches, he's has the emphasis at this early stage of the season solidly on maintaining concentration so the new players can learn the ropes, the patterns of play.  He is showing masterful managerial skill with not overloading new ideas and changes. I thought what we saw on Saturday, with Keita especially, was a great example of progress not being linear, but it was happening nevertheless.
3 – M
Articles published on The Tomkins Times since last Friday:
Sunday August 26th:
"Terrible" Liverpool Top of the League, by Paul Tomkins.
Post-Match Analysis: Brighton & Hove Albion (H) , by Daniel Rhodes.
Monday August 27th:
My Day at the Match – Brighton (H), August 25th 2018, by Shanks Choudhry.
Tuesday August 28th:
TTT Player of the Month for August 2018: Naby Keita, by Andrew Beasley.
Wednesday August 29th:
Around the World in xG Data: How Do Liverpool Compare Against 350 Teams Across 21 Leagues?, by Daniel Rhodes.
Thursday August 30th:
Evidence that Liverpool are now exceptional by Paul Tomkins.