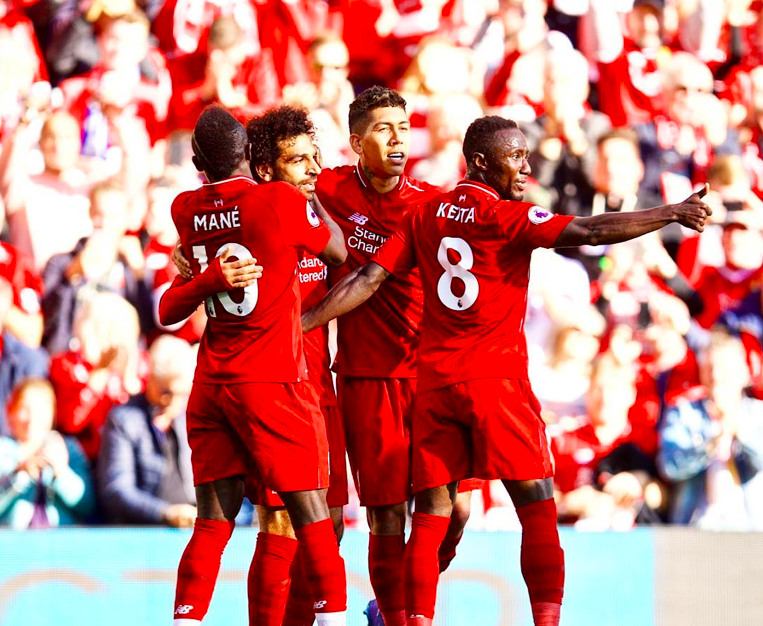 Well, that was about the worst 2nd half at Anfield in a long time – certainly in terms of Liverpool's passing and composure – with the Reds either sloppy or nervy (or a combination of both), and the Kop only belatedly coming to life, in a game that everyone was looking forward to (because Brighton are cannon fodder for the Reds), but where either complacency or pressure began to take its toll. 
If Liverpool are to finally win the league, the toughest challenge – Man City aside – will be the weight of history, and the near total inexperience of dealing with expectations in a title race. 
When Liverpool defy the odds in Europe it's often with Anfield an absolute cauldron; but in the league it can be more like a library (although smart people read books, and studying a game intelligently from the stands is not such a crime; but a bit of insane passion goes a long way. Alas, my plans to be at the game were scuppered this morning, with my health not too good this week. I don't think the Kop missed me….)
Only two outfield players in the 18 were at the club the last time a title challenge occurred, although vital experience has been gained in Europe. But this is a different type of challenge. James Milner – one of the victorious City squad five seasons ago – is showing that he knows how these things work.
At times it felt like players were trying to grab the headlines instead of playing for the team; shots from 30-35 yards from Mo Salah and Daniel Sturridge (despite both being closed down) reminiscent of the one major flaw in Philippe Coutinho's game, and possibly one of the reasons why the Reds unexpectedly improved after selling the Brazilian – working better chances rather than 1-in-40-chance hit-and-hopes. 
The occasional long-shot is fine with me, because it can force defenders into dealing with some uncertainty, but in the 2nd half today it felt like desperation or selfishness. That said, Salah also created chances for others, so it's not like it was a constant problem all game long; and for a misfiring front line, five goals in three games is still damned good. 
And this is an XI this season with only one player aged over 27.
The bulk of this article is for subscribers only. See below for details of how to become part of our community.
[ttt-subscribe-article]