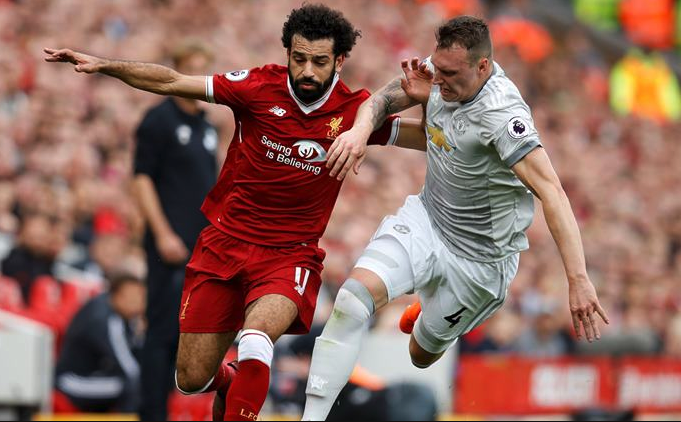 This week's posts selected by Chris Rowland and Daniel Rhodes.
This gives you some idea of the range of debate on the site and the type of articles published. If you'd like to be part of it, there's a 'Subscribe' tab at the top of the page. 
1 – Jeff on team v individual:
Stevenson1988 makes an interesting point. Football is a team sport and not an individual sport. Therefore, you have have an out standing player – Phil Coutinho – and replace him with a player who is not as highly rated – Alex Oxlade-Chamberlain – who is a better fit into how the manager -Jurgen Klopp – wants to play you can have a have a better team. The evidence so far is in fact this is what is happening. I hope when people think of transfers in that they think about how a player will fit into how Klopp wants Liverpool to play and will the player make the team better? If the evidence is that a player might well not make the team better for one reason or another, it may be a good idea to pass on the player.
2 – Jimbomac's desire to rest a few for the Porto match:
I've debated this game with a couple of people who think its too risky to rotate players, I actually think its too risky to not rotate for this one.
When competing at the top of the premier league and in the latter stages of the champions league you need to get the maximum value out of your resources, you need to be pushing your players to the max (but not breaking them). There are very few opportunities to rest your players and when they come along you have to take them.
If you put out a full strength team at 5-0 up on aggregate I think theres a good chunk of what I would call redundant ability: ability on the pitch that you don't need. Its too conservative an approach. The trade off is poor because you would get more assurance of progression, but its already about 90%, you maybe push that to 95% with a full strength 11, but the cost is tired players with little view of when to rest them in future.
If you want to win the tie, pick your best team. If you want to get as high as you can in the league and win the champions league, don't. Think of the effort required to achieve those two goals, you need to give your players a break. You also need to dip into the squad and this is a great chance to get some good players up to speed – Ings and Lallana could benefit from game time.
Then think about how close it is to a really important match at Old Trafford where we could overtake them (unless they don't beat palace today). Martin O'Neil loved picking a first team every game at Aston Villa. The pundits who used to play like that would then say 'see, it gets the best results, this use of squads is silly and just trendy/foreign' as Villa climbed the table. Then after Christmas they would nose dive as results become poor as the first team got tired, requiring lots of rotation and support from players who had barely had a kick all season.
This is a chance that has to be taken, at the elite level you don't get to just increase your chance of winning in any one match to absurd levels, you have to win matches with the minimum possible effort. That's how you succeed in competitions over several months.
There will be several ways to do this. I think Klopp will and should say this is not a weakened team, its a team for this match. Then probably put in Matip for Lovren, Gomez for TAA (hes more defensive anyway), rest Hendo in midfield and give Lallana game time, then put in Ings for Firmino and maybe AOC in attack in place of Salah. Theres a few combinations, but I would aim to rest 3-4 key players.
Doing that increases the chances of losing the tie, but also increases the chances of winning the tournament.
3 – EddierobUSA with a brilliant breakdown of the Reds' current finances:
The assessment below is of the financial health of LFC. The simple version is "really pretty good", but if you want the reason why then read on. The analysis reflects 2 sources. The full Fiscal Year 17 accounts (through May 31st 2017)  now filed with Companies house (company  00035666), and the ECFL FY16 Report. Links are as:
https://beta.companieshouse.gov.uk/company/00035668/filing-history
https://www.uefa.com/MultimediaFiles/Download/Tech/uefaorg/General/02/42/27/91/2422791_DOWNLOAD.pdf
In going through this please bear in mind that the UEFA report is largely based on accounts completed a year earlier than the most current LFC accounts. It is also in euros with € 1.34 = £1. The current exchange rate is currently 1.12 (the £ is now worth roughly 16% less). The exchange rate move will impact in future how Liverpool rates against continental teams.
1. Revenue
The ECFL report ranks LFC as having the 9th highest revenue – we are one of 3 clubs with revenue over € 400mn but below € 500mn (the others are Chelsea and Arsenal -both above us).
LFC revenue increased from £ 302mn (FY16) to £ 364mn (FY17). Given that we reached the Europa Final in FY16, and had no European football in FY17, this is quite exceptional.
Match day revenue increased from £ 62mn to £ 74mn driven by the  new main stand. However its impact will be even greater in FY18. Match day revenue increased from roughly £ 2mn / home game to £ 3mn  / home game. When it was built LFC hoped to increase match day revenue by £ 25mn – 30 mn;  which should be realized when the income from Champions League games is added. And we still do not have sponsorship.
But Commercial revenue also increased dramatically – from £ 116mn to £ 136mn.  FSG have done a stellar job increasing income from an area where we languished for so many years.
And media increased from £ 124mn to £ 154mn, despite the loss of European revenue. This reflects the new EPL deal. Per EUFA ;  EPL clubs absolutely dominate the top 20 of clubs ranked by domestic broadcast revenue with only Barca and Real Madrid close (each get around 15% of the revenue for La Liga, whereas it is spread much more evenly for the EPL).
But media will increase dramatically in FY18 with our Champions League run. It is a complex formula (link below), but I guesstimate that purely through the QF's will be around € 65mn (say roughly £ 60mn).
https://www.uefa.com/uefachampionsleague/news/newsid=2398575.html#/
So when we get the FY18 accounts in another year I am certain the revenue will be over £ 400mn, and most likely closer to £ 450mn than that.
2 Profit
Our operating profit showed a significant improvement from a loss of £ 58mn (FY16) to a profit of £ 7mn. In addition to this  we made a profit on player sales in both years (£ 42mn and £ 38mn FY 16 / 17).  In FY18 LFC will make a dramatically larger profit on player sales (Coutinho).
So we have no FFP issues. And just on FFP, the EUFA report notes that losses across all European leagues have reduced by a dramatic 84% since the introduction of FFP in 2011 (from € 1,670mn to € 269mn). So, and despite concerns, it is clearly having the desired effect.
3. Costs
There are 3 main components. The largest is wages (the average across all of Europe is now around 63% of revenue). Then the costs of amortizing players contracts (again across all of Europe averaging around 15%), and finally other. But again the club has made really good progress in reducing costs as a percentage of revenue –  previously these had been higher than needed for a sound fiscal position. FSG have clearly followed a strategy of  seeking to grow revenue first (both by adding the new stand, and investing in the squad for success), and relying on this to catch up with the cost structure.
3.1. Wages
LFC's total wages (including benefits such as pensions) were essentially flat at £ 208mn. But came down from 69% to 57% of revenue (a much healthier level). Just FYI MU do not have that much higher wage bill than us, and with their higher revenue are often below 50%.
LFC employs 700+ of which 152 (FY17) are playing staff / managers. Playing staff / managers costs are 71% of total – which coincidentally is exactly the figure across all European leagues.
3.2 Players Contract Amortization
Actually declined yr/yr and was £ 58mn (16%) in FY17.  Again much healthier, and not that far away from the European average of 14.5%.
4. Transfers
The financials for transfers for FY 16 and FY 17 are almost identical with acquisitions in both years at or around £ 100 mn, and sales at or around£ 60 mn. Net transfer spending was £ 38 mn(FY16), and £ 39 mn (FY17).
5. Summary
As I said  with regards our financial health – The simple version is "really pretty good". However congratulations if you got this far, you now understand why. And also why it is  certain it will look even better in FY 18.
4 – Mark Cohen on the upcoming clash with Man Utd, and the state of the two sides:
Here's the thing:
Right now, it actually suits us for United to be good but not great.
There is this almost undeniable feeling at present that we can handle United over the course of a season and, if it were them or us for the title, we'd have a better than good chance of pipping them.
Presently when comparing ourselves to City, the feeling is maybe 'not so much', although our half season form is almost on a par with them, there is still a sense that beating them over 38 games would take utterly fabulously consistent form, perhaps we can take that step next season and I think we just might.
But United is a strange one. A few posters mentioned above that there are few players, De Gea aside, who they'd rather have from that lot, but I'd look at it differently:
United have, to my mind, a super squad of player talent right now. There are many players I'd be pleased to have in our squad (all things being equal personality wise etc), Bailly, De Gea, Valencia, Pogba, Matic, Sanchez, Rashford, Martial, Lukaku, Mata, even bloody Herrera…
I'm not saying they are better than ours, but certainly they possess talents that are easy to admire objectively on a football pitch.
The big difference, and the obvious one, is that you wouldn't swap managers for all the kidneys in Daniels stomach, and that's a fact.
At the moment it is very difficult, and Paul's excellent latest piece conveys this in abundance, to make a case that Mourinho is in Klopp's league.
Klopp's development of our squad is a like watching the coming together of an extraordinary tapestry, each colour added one by one until a picture emerges with breathtaking resolution.
Maybe the analogy of a house works best:
Mourinho's construction looks like a house that is been built by seven different people over a few years. It's got a lot of rooms yes, but it also appears as though bits and pieces have been added on to it as rooms have been required, with vastly different building techniques, colours and materials used. There is no obvious fit and flow to the home and it appears as though rooms have been added with little thought to what presently exists in the place either. There are two lounges, three billiard rooms etc.
The house will 'work' in so far as it will put a roof over the occupants heads, but when it comes time to sell it, it can only be sold as functional.
This would be great if that was the only house available, or if all the other houses were not functional ie missing kitchens or bathrooms etc.
In the Premier league though, City have a mansion built without sparing expense, whilst Spurs have something smaller but exquisite in its own right.
Klopp is building a quite magnificent house up there on the hills too and it has a kitchen no doubt…functional but also beautiful.
In other words, that Mourinho has a great deal more spending power has aided him in essentially papering over his own cracks and keeping United in the top four and looking 'good'.
But, again, good is not great and nobody can say they look great.
Thus there is this idea that is emerging in my head that it doesn't matter if United spend 500/700m pounds more – they will stay at this level now for as long as Mourinho is in charge because he can no longer make something that is better than the sum of its parts.
Sanchez a good example of this. Adding him has added nothing to the overall quality and performance of the team. Strange, since he is doubtless a superb player. The reason is because he was added as another billiard room, in a house that already has Pogba, with a championship size table, and a Rashford, a pool room, who looks like he'd be so much fun to play with, but will now lie largely unused.
Klopp is in total contrast to that style of building and this is the fundamental difference between the two clubs right now.
For him, everything has a purpose, a clear design and fit with the other pieces and it is this genius of welding them together which creates the clear situation that we have a team that is certainly better as a team than they would be on their own.
For me, it seems useful to Liverpool if United find themselves in a similar situation to what we were under Houllier: Extremely solid and capable of competing, but, when the reckoning is told, just a bit short of being able to pick up the biggest prizes. If United stay in this place, it will benefit us as they become a known quantity that we can handle and beat over the course of a season repeatedly.
It also makes it difficult for them to twist instead of stick, as if they are comfortably within the top four, change might precipitate a fall downward outside these CL spaces, meaning upper management would rather keep Mourinho and hope he can make the next step to winning leagues and CL's than hire an unknown manager who struggles to imprint his philosophy resulting in bigger problems than they have right now.
Saturday's game is a league match, seemingly worth three points and bragging rights, but not much else in the wider context as neither side is winning the league whilst both seem destined for a top four finish anyway.
In a wider view – it is a game that, if I am correct, we should excel in as our house is better and far more liveable than theirs, and a direct match up provides us a chance to prove it.
Since we might still meet them in the CL, and we have the CL to play for whether we meet then or not, as well as the continued pursuit of top four, it is imperative that we produce a great performance on Saturday for ourselves in any event.
I find myself looking more forward to this fixture than I have done for many years as win, lose or draw, I am sure the performance will keep the lads heads in the right place and further our aims for the rest of the season even if the result is not to our total satisfaction.
I bloody hope it is though – at this stage of the season, Klopp's beaming face after the match is EXACTLY what opponents should be fearing.
5 – Tony McKenna on Everton, Allardyce and the shocking level of performance currently on display:
Maybe we should call them the 20/20 Club?  Those stats are ridiculous and reflective of a Manager who, only for undercover cameras, would have been taking the England team to a World Cup soon.
Whilst they are not seemingly in a relegation battle, being placed 11th, they are still only 7 points from the relegation zone.  Their next 6 games also entail contests with current 1st, (City), and 3rd, (Us), placed teams; whilst having to also face Brighton, Stoke and Swansea.
Brighton are above Everton at 10th;  Swansea maybe below them, (13th), but are currently reviving; and Stoke (19th), of course, will be fighting for their lives.
It could get sticky for the Toffees.
Articles published on The Tomkins Times this week:
Sunday March 4th:
Salah, Van Dijk, Oxlade-Chamberlain & Robertson – Brand New Brilliance, by Paul Tomkins.
Monday March 5th:
17/18 Champions League | Last 16 2nd Leg Preview | FC Porto (H), by Gary Fulcher.
Tuesday March 6th:
The Red Share Diaries – L5 1 L4 0! Newcastle (H), March 3rd 2018, by Thomas Arthur.
Wednesday March 7th:
My Day at the Match – Porto (H), March 6th 2018, by Jennifer Thomas.
Thursday March 8th:
Liverpool are Twice as Good as Man Utd (Kinda) By Paul Tomkins