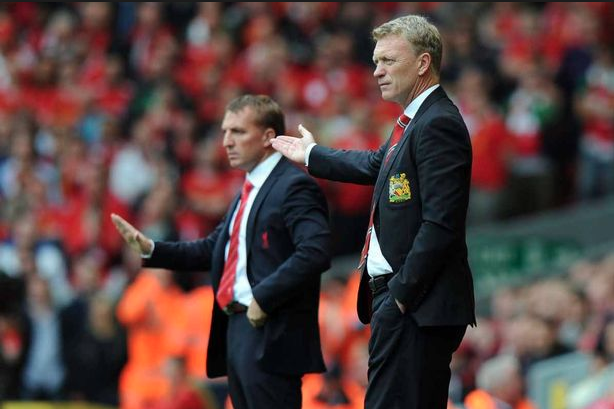 This week's posts selected by Chris Rowland and Daniel Rhodes.
Quick thanks to all the subscribers who posted questions in the Kenny Dalglish section earlier this week. If you've heard the audio or read the interview, you'll be aware of how many questions The Tomkins Times subscribers (and staff) managed to ask The King. If you haven't read it yet, go do it now!
1 – Dan Kennett on the prevailing debate of the week, English managers and the English game:
The self-promoting cabal of ageing British managers are a hindrance to the game in this country, not a benefit. The root cause of the problem is that British managers aren't good enough to establish teams in the top half of the Premier League and what club challenging for honours is going to give a job to someone with nothing on their CV other than the correct nationality? At best, most British managers are specialists in avoiding relegation which will never be enough for a club challenging for honours or aiming to establish itself in the top half of the EPL. In recent EPL history, only Eddie Howe and Brendan Rodgers have tried to do otherwise.  Maybe Gary Monk at Swansea as well but his results were crap and he paid the price. Until the English/British system produces coaches that can actually coach, improve players and show a tactical awareness of the modern game, they will not get these jobs or be headhunted by overseas clubs. Right now, flavour of the month is Sean Dyche and, in my opinion, he's clearly earned a promotion to a club with more resources than Burnley. He's shown that he can make Burnley far more than the sum of their parts, is relatively young (46) and is very innovative in the sports science field (if not wider analytics). At his next job, the onus will be on Dyche to show he can build on what he did at Burnley and adapt his style accordingly. His gameplan of insane hard work + supremely organised deep defence + direct play wouldn't be accepted for long at a club like Everton for example.
You ask West Brom fans how they feel about Tony Pulis now, the novelty of finishing 9th has already worn off for most of them. Most of the top foreign coaches given the top jobs in this country have already come through their own domestic structure and many have had success in other countries on top of that. Other than Dyche/Howe/Rodgers, how many are coming through the British structure? How many British managers have even tried to broaden their experience? Steve McLaren did with FC Twente but his career has nosedived in the last 5 years. Moyes at least took the job in Spain but was a complete failure. Despite his historic success at Celtic, Rodgers remains a joke figure for most of the British media.I don't count the Neville brothers at Valencia because they only got the job because Peter Lim is a huge United fan. The advocates of British managers need to recognise our shortcomings and accept that it's not a race to the bottom, it's about improving standards and creating a meritocracy. One positive is that at least the English FA seem to have capable people in place below the board and exec team, perhaps learning from the outrageous success of Sport England and Team GB.  Other than the Aidy Boothroyd association, I believe Dan Ashworth is well respected and doing a good job as Technical Director. The head of performance is Dave Reddin who was involved with Clive Woodward in his most successful period. The heads of science and medical are also industry experts and widely respected. Maybe in 10 years time we'll be actually producing the coaches that are being headhunted for the top jobs at home and abroad?
2 – Jeff on the value of smart managers:
I do not know the age of most people here and I am confident that many perhaps most people here are younger than 51 years which means that most people here were not alive when England won the World Cup in 1966. Now, at least me to have watched this match one way or another and remember it you had to be say somewhere between 5 and 10 which means that you are somewhere between the mid 50s and early 60s. Now, the point I am trying to make is that you are a long way from being a young person to have any memory of the last time England showed on the pitch that it was the pre-eminent nation in the world of football.
While I can acknowledge that if Peter Bonetti – who today sadly is in bad shape – had not make a classic goalkeeper mistake England might have made the finals of the World Cup in 1970 and if you are in the finals no one knows what might have happened. Then England did not qualify for the World Cup in 1974 and the post mortems on what was wrong with English football began. We are now 40 odd years down the road and the post mortems continue and what has changed? For all practical purposes nothing. The World Cup in 1974 showed that England was behind other nations in all sorts of ways in football and today England is behind the world in football in all sorts of ways.
If you want Englishmen to manage English football clubs, you need to start producing men who are least at the forefront of modern football if not on the cutting edge. Why do you want a cutting edge manager? Simple if you find a manager who is plain smarter and more knowledgeable than the opponents manager, you can win matches when you simply do not have the resources available to richer clubs. On this point, one can point to Rafa at Valencia or Simeone at Athletico or in many ways Conte at Juve. My point is that some mangers such as Jürgen Klopp have shown that without the resources available to richer clubs, you can not only survive such as someone such as Pulis has shown he can do but you can actually win the league.
Until England can produce managers of the quality of Rafa or Jürgen Klopp there will be a shortage of English managers at the highest levels of the Premier League and nothing is going to change this reality.
3 – Beez on an English manager who might have made it big:
I think Steve McClaren is an interesting example.
A coach at United when they won the treble, he then won Middlesbrough's only trophy in their history and got them to the UEFA Cup final. He has also won an overseas league title, and had Derby County top of the Championship in late February before their form admittedly unravelled. As CVs go, it's pretty good, especially for an English manager.
But he failed with England (which inevitably has the media in this country against a manager for ever). Yet in a shorter tenure, his win percentage was above both Bobby Robson and Terry Venables, though of course they delivered (in relative terms!) in a major tournament.
These days, the wealth and profile of the Premier League means the top teams can attract the best managers from across the world. I think if McClaren had done his best work in the early 90's, say, then by 2000 he might have got a top job in the Premier League. But the landscape has changed for ever, so he doesn't stand a chance in the current climate. It's hard to imagine an English manager getting a top job for the foreseeable future.
4 – Change Is Possible on the same topic:
I was thinking about a few things. Firstly, do you all think the recent crop of English youngsters winning all the World Cups could be seen as an indication that at least youth coaching has improved? I mean, it has been a seriously impressive year, and as far as I can tell not just plucky underdogs winning by grit and, well, passion, but actually skilled players playing good football against serious opposition.
Secondly, all of the "dinosaurs" grew up before the current multinational environment of the PL was really established, and they were taught by men from an earlier, much more isolated football age. Young coaches of today have grown up in a world where the Champions League, which pretty much represents the state of the art of football at any given time, is ubiquitous and plentiful. There is still local culture, of course, but it is hardly possible to mature as a coach in splendid isolation anymore.
Thirdly, I have seen before mention of the numbers of UEFA Pro licensed coaches in England lagging far behind the other major European nations. Does anyone have updated figures on this, and possibly more importantly, can we establish a trend over time? Is the picture changing, or does it remain the same?
5 – Mark Cohen on Mo Salah:
Have to say, I was made up the moment we went in for him.
It wasn't because of his incredible speed, stamina, superb close control and clear statistical excellence either, it was because all of those things were going to be utilized in a set-up that was practically made for such a player.
The one area of absolute perfection so for under Klopp's reign, has been that player procurement has been 1000% in tune with the playing style and requirement of the manager.
This seems simple and obvious, but when you consider the amount of square pegs Liverpool have purchased over the last twenty years and then tried to shoehorn into round holes, you will bawl till morning.
Klopp is doing lots of good and a little that needs improving too, but my god, is he fantastic at recognizing a player that will perform at maximum in his system. Salah is excellent sure, but Klopp's wizardry is to make average players look good, and good players look excellent. Excellent players? Well they just look world class under the German.
In the same way that Fernando Torres was never a 20+ goal a season man except for the optimal situation Rafa's System was for him, Salah might be similar. Yes Torres was world class, of course. But some players like Suarez will be world class anywhere, anytime, whilst others need a system congruous with their talents to perform at maximum.
So Salah is now world class, but possibly only in the optimal set up. Indeed, at Roma he was considered very, very good and scored 14 & 15 goals in his two seasons there, but now, just a few months out from the Italians he looks likely to double this output?? Very, very good, or phenomenal? Is he now a different player or is it that he is the same excellent player but now in a system which ticks every box for him to thrive?
So much depends on suitability to a system and this is another reason why the balance of a squad is all important. If you were to play Sturridge at 9 all season (this one, not the 13/14 master) it might hinder Salah as Studge's overall movement patterns are not quite in tune with a Klopp side, whereas Firmino's are more suitable in creating space for Salah to thrive even though he, himself battles to keep up in the scoring charts, and is considered an incomplete number 9 for us.
In other words – do we gain more in optimizing our system for world class forwards like Mane and Salah, or should we be looking to optimize our system for a Goal scoring 9, like Kane, or in our recent history, like Torres?
I don't know the answer yet, but I am still highly confident that now, post international horseshit season, we will settle nicely and see the best of our squad for the rest of the season.
Certainly a second place finish would be a good step forward and something that is achievable.
It would, in my opinion, vindicate Klopps system design if Mane and Salah were to get 35-40 between them and Firmino 10, as that would mean a front three output of about 50, which is elite for a forward line.
Finally, it is not impossible to pick up a nine that works like Firmino and scores like Kane, but you are talking a long shot as that player resembles Luis Suarez, and they are not a dime a dozen.
Indeed, there are probably less than ten in the world at any given time, so you need to get them early. I believe Ben Woodburn has the potential to be this good. I also believe, without wanting to put too much expectation on the youngster, that Woodburn has all the hallmarks of the type of player that is a world class asset in any set-up. The last local lad who had that attribute was Steven Gerrard, so, no pressure lad.
Articles published on the site this week:
Monday November 13th:
Post-Match Analysis: Liverpool 5 Alaves 4, UEFA Cup Final, 2001, by Andrew Beasley.
Tuesday November 14th:
English Managers are Substandard – the Proof!, by Graeme Riley.
Wednesday November 15th:
Mo Salah: Woefully Wasteful or World Class Finisher?, by Daniel Rhodes.
Thursday November 16th:
Kenny: The Film, The Family & The Full Story By Daniel Rhodes
Premier League Preview| Southampton (H) | Matchweek 12 By Gary Fulcher
Friday November 17th: