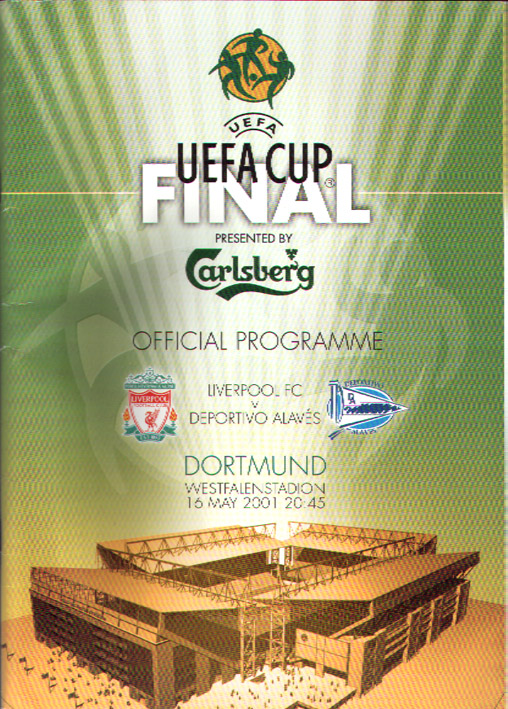 These stats are 100% unofficial. I have had no formal training in how to collate them, but from years of working with football stats I have a pretty good idea of how they are gathered. Videos in this article are marked up for desktop only and are unlikely to work on other devices. The full video of the match can be viewed on YouTube here.
Having looked at Liverpool's historic 2-0 win against Roma in the previous analysis, it makes sense to take a closer look at how the journey ended. Three days after knocking Roma out, Liverpool won their first trophy for six years. Four days after winning their second pot, they played Alaves in Dortmund in an attempt to win an unprecedented cup treble.
It was a young, up-and-coming Reds team. The average age of their starting line-up was 26.1 years old (compared to Alaves' 28.5), and one veteran player accounted for a whole 1.5 years of that overall average. Liverpool's only player over the age of 28 would prove to be the man of the match though, in a game which would become heavily shaped by tactical changes and substitutions.
This series of articles relies on clubelo.com to provide context on how good teams were at a given time. On the day of the match, Liverpool were the ninth best team in Europe, whilst Alaves were 12th; a surprisingly high ranking for a club of their stature.
A closer inspection reveals this was the best Alaves team there has ever been. Their absolute peak ELO rating occurred less than four weeks prior to this final. Their manager was called Mané, and two of the goalscorers were called Alonso and Moreno. The Reds were very nearly haunted by the ghost(name)s of Liverpool future.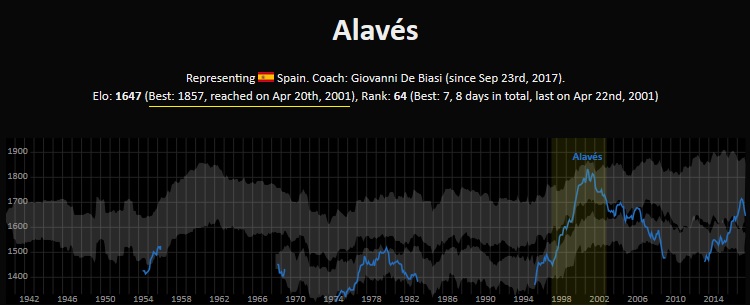 That all seemed very unlikely to happen when Liverpool went 2-0 up inside 16 minutes and Alaves were all over the place. The Spaniards were already a goal down before they'd had a touch in the attacking third, and when they did start to get their act together a little, an incorrect offside decision against them lead to the start of play which resulted in the second goal.
This retrospective analysis is for Subscribers only.
[ttt-subscribe-article]