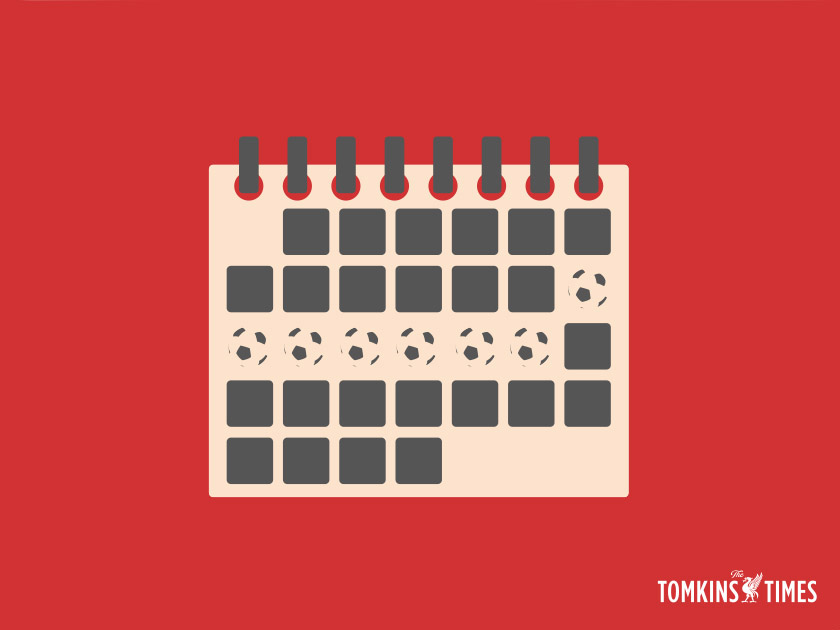 By Chris Rowland and Daniel Rhodes.
Here is our weekly round-up of five extracts from articles or comments that have appeared on the site during the past week.
This is meant to give some idea of the types of debates our subscribers have during the week.
To subscribe you don't have to try to match the quality of some of these comments, as they are some of the very best. You don't even have to comment at all, just 'lurk' and enjoy the articles and comments and being part of our community.
There's a Subscribe tab at the top if you'd like to join us. 
1 – Dieter on Liverpool switching keepers for the Arsenal game:
A lot has been said about Klopp's decision do switch goalkeepers today. My thoughts about this:
There is a lot of focus around the goalkeeper position that is very different. This holds true to an extent, but for fans and pundits, rotation of the goalkeeper seems to have to fit a very strict template. We follow the line that you only switch goalkeepers for different competitions, etc. When Klopp went outside this and decided to field Karius, the headlines read "Mignolet axed", strange decision, something wrong with Mignolet. We don't raise the same eyebrow at say, Trent being rested and not playing, etc. That is considered just natural rotation and part of different tactical and game time considerations.
Now whilst the above template might be the norm, there seems to be less of this focus in Germany. Klopp has said that from the start, they want to have three outstanding goalkeepers and this is why he has "kept Ward, despite many requests from his friend". Like with other positions, Klopp believes in having healthy competition for every position and being able to change players without much loss in quality. I believe that in Germany, you would get less of an outcry about a goalkeeper change, and resulting focus on being "axed", etc.
I think Klopp follows the idea that Karius and Ward are two very good goalkeepers that are in strong competition for the goalkeeping post, as other players are for their respective areas. One way to mentally strengthen this competition, is to have everyone understand this and give opportunities for rotation – get a taste of the game.
As I said that to an extent, the goalkeeper position is one that is generally left unchanged unless it is rotation for cup games, etc. But I believe that Klopp will sometimes shake up this way of thinking and then use his man management skills to deal with the effects of this. He surely had a good talk with Mignolet and made sure that he understood what he wanted. He surely weighed the consequences this would have on Mignolet for the coming games, the pressure on Karius under the magnifying glass and also the resulting questions from all the 'experts'.
I am also sure that he is aware that however much he weighs the pros and cons and talks with the players involved, sometimes there is an element of gamble as you can never fully predict the outcome. I believe that he is prepared to take a calculated risk, if he believes this is the carrot that Karius needs to lift his level and keep him hungry, etc. This is part of building the strong team ethos that drives the Klopp project and the goalkeeper is not exempt.
2 – Kelvinang on rumours that Man City are prepared to offer Arsenal cash + Raheem Sterling for Alexis Sanchez:
*40 million and 1 sterling
What do you think they're smoking over there at Etihad?
3 – Tony Mckenna (Macattack) on the 4-0 win over Arsenal and short-termism:
Manchester City were worthy champions last season. It was obvious: Pep Guardiola; beautifully executed football; expensively acquired players; the title was on the way to the Etihad.
Well, at least that was the verdict during the first 10 games of the season. Indeed, it did look that way: City were on a smooth flight path. Except the football community was, once again, reacting to the moment; forgetting that none can predict future turbulence ahead. Short-termism is football's bastard disease.
And then, a seemingly faltering Chelsea actioned the element of surprise. Guardiola incurred his first potless campaign as a manager. This was news.
Everyone sees the end script before the bulk of the chapters are written. Now it is United's turn. Title contenders despite finishing 6th last season; and after only three games against mediocre opposition. They scored four goals in their opening two games – whoopee! – and have now scored 10 in total. Subliminally, many project this scoring acumen forward for the rest of the season. However, a dirty little secret: United only scored 54 goals for the whole of the 2016/17 campaign.
Has Mourinho suddenly traded pragmatism for risk by entertainment? Wait until United play the top sides before answering; and, for now, collect the media gushing headlines for reference, and comparison, at a much later date.
Whilst I agree with Paul's excellent article pointing out reasons to be cheerful, I am resisting emotional hype of title talk surfacing amongst the fan-base. I have good reason to.
As with many, the first half of last season imbued me with rosebud optimism. Not only were we seemingly scoring so freely, the goals spread across different contributing players suggested a squad with strength and depth; a portent of a sustainable campaign with plenty of insurance against injury. Initially, hopeful for a top 4 finish, I changed tack and dared to think of the title.
And then Christmas came. Our scoring rate was not to continue over and above the top title contenders. In fact, we fell behind the pace a little; finishing 4th, we scored fewer goals than the final top 3 sides.
But we were not the only team to endure a season of two halves so to speak. Early in December our vanquished opponents from yesterday were in 2nd place, just 3 points adrift of Chelsea. By February they fell 12 points behind the eventual title winners. Come May, they finished outside the top 4. That is something even the maligned Wenger normally always avoided.
This is the point. To put our convincing victory against Arsenal in context, the Gunners have been slowly, but surely, regressing in form. But more so, the club had become hugely distracted by a brewing civil war as fans became increasingly divided on the future of their manager. Some of the players also seem to have been affected; indeed, some do not even want to play for the manager, or Arsenal, any longer. Gary Neville actually motioned that none of the players should play for the Gunners again; and, instead, they should all be sold. Instability reigns.
Add to that, we have performed well against the top 6 sides under Klopp. It is the likes of Watford et al that place the banana skins beneath our feet. Now we are in a new phase aside from a domestic focus. This season, unlike last, we have a European campaign to contend with. Have we got the strength and depth in the squad to endure over the whole season? The question is rhetorical. I cannot answer. I was wrong last season.
Others had cited Mane's absence due to International duty, and Coutinho being injured, as inevitable Achilles.
That was also the time I had forgotten about the issue of a defence with no settlement in terms of personnel, of players out of position, a vulnerability towards set pieces and a goalkeeper whom the fanbase were significantly disaffected with. This was a team that would draw matches 10 times, dropping 20 points as a consequence. That is far too many draws. For perspective: Everton, Southampton and Bournemouth also drew 10 times last season, finishing 7th, 8th and 9th, respectively.
We are also a team that, that for too long, conceded more than 40 goals. That is a figure that normally nullifies a top 4 finish. In fact, we only just made it, finishing exactly 4th. It remains the case that our defence must improve…fast…and maintain the ensuing consistency. Look at our goals conceded record under Rafa; and try to ditto. This time, I will remember to embrace uncertainty, knowing my humanity makes me susceptible to an over ride of every possible emotion; high; low; good; bad; happy; sad.
Apart from all of the above:
IT WAS A FUCKING GREAT WIN AGAINST ARSENAL; AND I FELT THAT WE WERE TITLE CONTENDERS!
🙂
As a diversion from the ennui (Theirry Ennui?) of the transfer window I started thinking about the potential of the side to continue improving. My feeling was that the team is on an upward trajectory that could continue for some time, and that in this respect we are better off than our rivals. I tried to establish of there is any data to support this theory by carrying out  some very rough and ready analysis.
 
The whole thing took on a life of it's own and turned into something very different (and much longer) than what I expected so be warned, it's a bit of a beast! Also, it's more about the entire team development strategy rather than just transfers so, apologies if it belongs elsewhere.
 
My method was to take the age of each player in the matchday squads from last weekend's games and compare it with the range of ages where players of that position would expect to be in their prime. The 'Prime age ranges', which were produced using the scientific process of pulling them out of thin air, were as follows:
 
GK – 26-32
FB – 24-27
CB – 26-31
MID – 25-29
ATT – 24-28
 
For each player in the matchday squad I calculated the following:
 
Potential = number of years between player's current age and the top of the prime age range, i.e. how long till a player starts to melt
Accelerated talent = number of years between player's current age and the bottom of the prime age range, i.e. how far ahead of their prime are players getting into the squad/1st XI
 
For example Emre Can is 23 and the prime age range for his position is 25-29. So he has a potential of six years and an accelerated talent of two.
 
I then added up all the scores for the starting XI and the bench for each of the teams in the top six. I also looked at how many of the starting XI would still be at or below the top of the prime age range in three years time.
 
There are obvious caveats to take into account.
This is based on a the squad for a single game so can't be taken as fully representative.
The prime age ranges are made up and are a very basic tool, especially as players have to be shoe-horned into a single general position. No trequartistas or false 9s here.
The data is purely quantitative – there is no indication of the quality of the players assessed, nor of the likelihood of players with potential actually realising it.
 
The results were as follows:
 
| | | | | | | | |
| --- | --- | --- | --- | --- | --- | --- | --- |
| | Starting XI potential | Bench potential | Total potential | Starting XI accelerated talent | Bench accelerated talent | Total accelerated talent | Starting XI players in prime in 3 years |
| Liverpool | 49 | 37 | 86 | 10 | 18 | 28 | 9 |
| Chelsea | 27 | 50 | 77 | 3 | 24 | 27 | 5 |
| Spurs | 34 | 43 | 77 | 5 | 22 | 27 | 7 |
| Man City | 38 | 22 | 60 | 11 | 6 | 17 | 6 |
| Man U | 37 | 22 | 59 | 8 | 5 | 13 | 6 |
| Arsenal | 29 | 18 | 47 | 9 | 1 | 10 | 5 |
 
A link to the raw data is here:
 
https://docs.google.com/spreadsheets/d/15Tbw7lHeff0rh1cVQF7R_OgdhU8eDxoAN5MNBlRB_DA/edit?usp=sharing
 
Liverpool's numbers look extremely healthy compared with the rest of the top six. We have the highest first XI potential, and the highest overall potential, by some margin. We also top the table for most accelerated talent, indicating a willingness to give opportunities to young players combined with the availability of young players of sufficient quality. Every first team player bar Henderson and Moreno will still be in their prime in three years time, and with Henderson's diligence and ability to reinvent himself you can easily see him still playing a key role at that point. Imagine how good this team will be with three more years of developing under Klopp! Chelsea tie for second place with Spurs for both overall potential and overall accelerated talent, but look a bit closer and the picture isn't so rosy. They are tied last for the number of first XI players still in their prime in three years time and in four years time they will have to have found eight new first team players just to stay at their current level, let alone keep up with their rivals. Their first XI accelerated talent  is the lowest of the six and their favourable overall totals are due entirely to their bench, which is top for both potential and accelerated talent. There are signs that they are starting to invest in youth after the scorched earth left by Mourinho but they will need some stop-gap solutions to get through the next few years.
Spurs's first XI is surprisingly potential-lite, with an accelerated talent score that is saved from being last only by Chelsea's grizzled veterans. Their bench looks healthy though, and they seem committed to the development model,  so hopefully they know what they are doing (or rather, hopefully not). They do seem to be making some late moves to bring players in but it will be interesting to see  whether the lack of funds while building the new stadium is coming at just the wrong time.
Both Manchester clubs appear to have a youthful first team but without establishing a pipeline. On closer inspection though Man U's first XI is an almost binary mix of old timers and young guns and looking across the squad there is every indication that Mourinho is sticking with his tried and trusted method of ignoring youth and relying solely on bringing in established talent. Without Rashford, their bench on Saturday would have an average age of 27.5. City have a slightly better blend – they top the table for accelerated talent in the 1st XI – but they also have a number of players who are close to the glue factory so both teams will have to continue to be busy with their cheque books in order to keep in touch with the pack.
Arsenal are, in a word, buggered. They are rock bottom in all categories apart from one. If Mustafi had started instead of Rob Holding, the total potential of their first XI would be a smidgen over half of Liverpool's. Their bench is almost entirely devoid of accelerated talent – their youngest sub was 24. Wenger's knack of spotting and developing young players seems to have completely deserted him and with the toxic stink engulfing the club their medium term future looks bleak.
 
Obviously potential in itself is not enough. If you're having to rely on raw, unproven youngsters to paper over gaps in your squad then you're not in a good position. The young players need to be of sufficient quality and there needs to be a well-managed youth setup to ensure they are adequately prepared when they make it to the first XI. Man U of course proved that you could win the title with kids, as long as they are the right kids brought through in the right way, but most title-winning teams are much more experienced so it would be wrong to expect success purely on the basis of having bags of potential.
 
However, having a reliable development pipeline means greater continuity and less reliance on purchases (with the inherent risk as per Tomkins law) which together mean a better ability to sustain trajectory. There is also the advantage that those coming through the pipeline are familiar with the methods used by the club and there's no risk of them not settling. It's easy to fall into the trap of seeing rivals make numerous big money purchases and assuming that they are strengthening but it's only when you put that into the context of the age of the squad and how able they are to develop from within that you can see whether it's genuine improvement or simply performing essential maintenance, the price you pay for not developing talent internally. (There is of course a cost to bring through youth players. I don't know the figures, it would be interesting to compare)
 
What's really apparent is that Liverpool are well set for the future. None of the starting XI will melt in the next couple of years, and with one exception the first 11 from Sunday have the potential to be at their peak for 2-3 years.  Looking at the bench and the wider squad there's enough talent to maintain and in some cases increase the quality of the team over that period and longer, and the smooth handling of the transition of TAA, Woodburn and Gomez to the senior team gives confidence of that happening. This means that we can be more choosy about the players we do buy, making them genuine additions rather than just filling gaps.
With the way Klopp has already improved nearly every member of the squad, and his record at Dortmund, it's reasonable to be very excited about the trajectory the team are on. Klopp clearly has no interest in simply relying on new signings to improve the team, he wants to build up the whole thing. He'll only buy players that have the right attributes and will improve the long term prospects of the club because he knows he can improve the team so much by working with the players. Under his tutelage, supported by FSG, the future of the club looks extremely bright. Both of our recent title challenges have been followed by a disappointing slump the following season, but the club now seems to be set up for a sustained challenge. Bring it on!
5 – Big Jim Cambo assesses the business done (or not) in the window:
Salah signed for sensible money +1
Keita lined up for next summer +1
A promising left back signed +1
A left back we assumed was out stepped up his game +1
Milner freed up to play anywhere on the pitch +1
Coutinho staying but we're uncertain as to his mood -1
Sahko sold for reasonable money +1
VVD not signed -1
Solanke looking promising, and for a mediocre (to be set) fee +1
Can contract not yet signed -1
We've signed an Ox +1
We've got Klopp +10
I've lost my calculator -1
= Can't win 'em all, but looking like a decent summer 🙂
6 – Mcfinchev on other areas of upgrading influencing our defensive record:
I'm feeling a bit lost reading some of the comments on here. There seems to be an element off Title or Bust. Why?!?! If I told you we wouldn't win the league this season but would win it twice in the next 3 season along with Champions League final would you take it? My suspicion is a lot of you would. As wiser heads than mine keep pointing out it takes time to build a team the Klopp way because it takes time to build that understanding. Why can't we be building to a sustained period of success through incremental improvements? Why does it have to be all or nothing now? Paul's made the point that most title winners go close without winning it all a season or two before. Why is that suddenly not good enough?
We really have little idea how the window will influence the season to come. Yes we can make some extrapolations based on how we've played the opening games or what players have looked like before joining us. But form and injuries could render our start irrelevant (or not) and Klopp may choose to play our new signing in positions a la Milner rendering our expectations moot (or not) which means we really don't know anything about how it will influence the season to come.
Transfer windows are a bit like the set up phase in a game – you may feel good or bad about how you are positioned at the start but its what happens during the game itself that determines the outcome. Brilliant strategies can make a mockery of an opponents fantastic transfer and luck can completely undo the best laid and implemented plans.
If we are going to insist on on judging the transfer window why not do it in a balanced fashion? We had more problems than just a dodgy CB last season. We lacked pace in the squad, were thin in the midfield, had no depth at fullback. Why else would we see such a drop off when Mane was out? Why else would we play a clearly hobbled Emre Can for as much of the season as we did? Who didn't complain about Milner and Clyne's crossing?
So that being the case we addressed 3 of 4 problem areas in one window through acquisitions and promoting youth. Salah, Solanke, Moreno, TAA, AOC, and Robinson have added searing pace throughout the pitch. Woodburn, Grujic, AOC add depth in the midfield and Salah will allow us to push Phil back a line. We've gone from having 2 fullbacks who were predictable to 6 different quality options.
Yes it would have been great to get a CB but what if
a fit and fluid midfield protects them better
teams can't push forward as much because our full backs will punish them
our pace forces teams to play more conservatively
we score too many for teams to handle
our keeper situation allows our back line to improve
I'm intrigued at whats to come this season, but then again I'm in this for the long haul. I don't need Liverpool to win the league this season. So long as we keep improving I KNOW we will at some point. And that, along with the beautiful football Herr Klopp has us playing, is enough.
Its cliche but true: it's not the destination, it's the journey. I'd rather spend a few more years building and win the league playing heavy metal football than win it this year and watch a seasons worth of Mo's shit.
Articles published this week:
Monday August 28th:
Liverpool Look Infinitely Better Already, by Paul Tomkins.
Tuesday August 29th:
The Secret Pundit Takes on the Commentators, Part 2 – "At This Level You Will Get Punished", by P.Dantic.
Thursday August 31st:
Making Sense of Liverpool Making Statements by Alexander Papas
Friday September 1st:
All Hail The Ox, in the Silliest of 'Silly Seasons' by Paul Tomkins