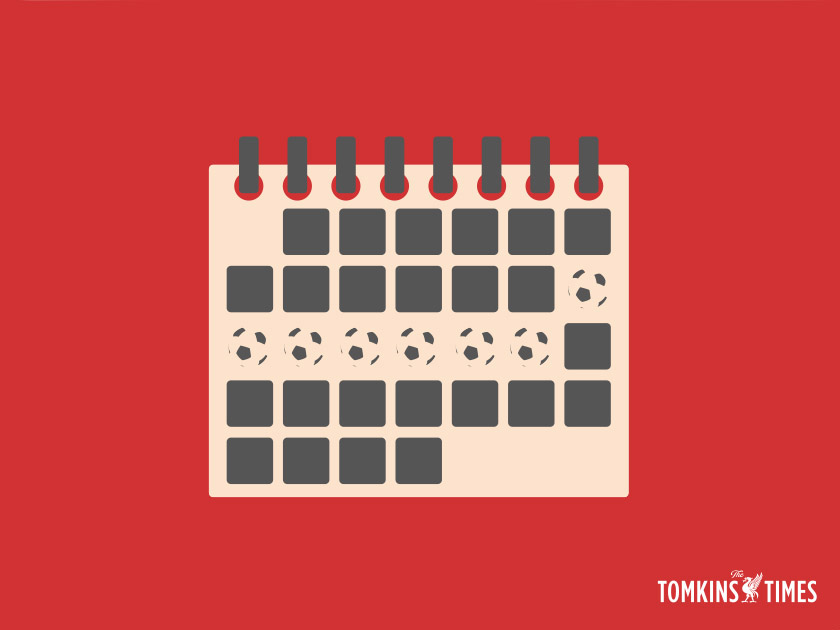 By Chris Rowland and Daniel Rhodes.
Here is our weekly round-up of five extracts from articles or comments that have appeared on the site during the past week.
This is meant to give some idea of the types of debates our subscribers have during the week.
To subscribe you don't have to try to match the quality of some of these comments, as they are some of the very best. You don't even have to comment at all, just 'lurk' and enjoy the articles and comments and being part of our community.
There's a Subscribe tab at the top if you'd like to join us. 
1 – Joe Bloggs' measured response to the Burnley draw:
Not at all angry about the result at all. Honestly feel that I went through a period of allowing other fans' negative sentiments get to me and detract from my enjoyment of the game, yet now feel that my overall experience of football has been muted a little. I was certainly disappointed with the end result and some facets of our play, but there's simply no point in getting upset about it, so all that remains is to try my best to use this mutedness to hopefully aid in making more measured observations of our play.
I'll try to be succinct, even if each of these points could probably have an entire post dedicated to them:
1) Coutinho: We saw the very best and worst of him in this game. His shooting reminded me of him in 2013/14 before things really started to click for him. Clearly wanted nothing more than to singlehandedly change the match with a solo goal. Think he lacked a bit of discipline in terms of not shifting his style after the first few shots went well wide, but at the same time you never know if the next one will fly in the top corner (certainly didn't look like it from memory). Very difficult to make real chances in tight spaces, but it's clearly something he has in his locker, so was a shame to not see him try stringing a few passes together to get deeper into their area, rather than shoot. It's clear he's lacking match fitness, but his quality still shows. Think he'll be properly back with us after a few more weeks, but feel he may have some ups and downs along the way (maybe not helped by some residual frustration, but who's to say?).
2) Salah: Honestly don't know where we'd be without him right now. Yes his finishing could be a little better, he can be a little too over-reliant on his left foot, and misses the ability to dribble past his man like Sadio in a one on one, but his runs, stamina and perseverance are wonderful, and no situation seems to faze him. If he can improve some of those shortcomings mentioned, he'd be potentially one of the most devastating wingers in world football. Really interested to see how he develops, as he's clearly a completely different beast to the Mo who played for Chelsea.
3) Can: Feel he's running quite hot and cold, lately, too. Got into a lot of good positions in the Sevilla game, but I felt he was a little overly wasteful. Improved for Burnley, and he has the ability to pick out those looping balls/chips to find a man that not many others are willing to attempt. Fantastic assist, and I hope it helps his confidence a little for the next games. Still very young, which I always have to repeat, as I feel people always forget this (not TTT necessarily), as it always bears mentioning. The potential is clearly there, along with the confidence. Whether he can make the next step is up to him.
4) Corners: Those two headers from the back post if I remember were hardly contested, if I remember correctly. For this to happen once is disappointing, but then for the identical problem to be replicated immediately thereafter is downright negligent. The players have to sort themselves out and at least force the opposition to try something different, and have to reorganise themselves if a player is getting a clear chance at goal so easily.
5) TAA: Bit upset about the upset amongst fans over his more recent struggles. For the media to go after him in their traditional blinkered approach is just to be expected at the moment, but for fans who must have watched young players coming through the ranks, hiccups and all for years, to start ranting against him on social media is just ridiculous. He's clearly a fantastic prospect, and he's playing a position with a huge amount of responsibility in a Klopp system. It's his first few games in the Premier League, and of course he's going to have some difficulties, but it's the fans' role and responsibility to be understanding of this and to encourage the lad during tough moments, not to sap his confidence further.
6) Klavan/(Lovren): I'm already bored of the talk about us having to have bought a plan B to VVD this summer, but to not mention the partners to Matip would be to ignore the elephant in the room. It's simply true that Klavan will always be a backup CB for us, and so I'm not expecting the world of him, but sometimes it feels like he should be using his experience more than to make some of the mistakes he does, and can sometimes seemingly not compensate for his lack of pace with good starting positioning, which we have been punished for already. Lovren is still only 28, so young still for a CB, but it feels like he's too hot and cold to ever be a truly great defender. On his day he can bully any striker, but then he still has a moment of madness in his locker, and I wonder if that can ever be truly ironed out of his game at this point.
7) Firmino/Sturridge: I think Firmino playing as a left winger is the one experiment I think we should just scrap at this point. Would honestly rather play Sturridge on the right and Salah on the left with Firmino central rather than Firmino-Sturridge-Salah. Not sure quite what's up with Daniel at the moment, but he's clearly not all there at the moment. Just sad to see really, given just against Atletico in pre-season he showed us how intelligent and clinical he can be. If he was fully there, both physically and mentally, I feel the team could have dug itself out of a few more situations than it has of late. Also sad to see Firmino shifter wide again as he was starting to enjoy such fantastic form with a run in the center. Think that against a parked bus I would even prefer Cout-Stur-Salah with Firmino behind Sturridge as the furthest forward midfielder.
Of course a lot of this is speculation and of course my own take on things. I still feel we're moving in the right direction, and having both Mane and Salah in the team really feels like year 1 of an entirely new setup and approach for the team. Add a Keita and VVD (or other top quality partner for Matip) and I can see the entire team really take another leap forward. I think this year will be a bit of a tricky one for us, but it always was going to, going from no Europe at all to CL. Top 4 is going to be very tough, with both Manchester teams looking on top of the world right now, and Chelsea, Arsenal and Spurs competing with us for 3rd and 4th place. You can see Spurs dropping out, due to the Wembley hoodoo, but Arsenal are getting their act together, and Chelsea are too solid and well-rounded to fall too far, I feel, even in transition.
2 – Mark Cohen also reflecting on the Burnley game and what may lie ahead:
Some really terrific comments above, Joe Bloggs, Dave, Jeff to name but a few, and now, with the dust well and truly settled on the weekend's exploits, I am feeling good about where we are relative to the others.
I saw a tweet yesterday from Sportingintel listing the top 20 most expensive squads across Europe at moment, and City, United and Chelsea in 1, 3 & 4 respectively.
City haven't so much found a groove as they have smashed it, and they look simply brilliant at moment, almost unstoppable really, particularly this last week, but the other two have issues. I also agree with Chris above that they have made hay whilst the sun has shone in the sense that things have gone their way and they have been ruthless about it. The test for them will come when things turn a little, which they will.
It meet seem silly to comment on United given their latest 4-0 win, but there has been something a bit lacking in their general play for all bar the opening West Ham game and I feel almost vindicated in thinking this given the XG models are showing that we ought to be level with them on ten points. Bear in mind that they have faced the 15th, 18th, 13th, 14th & 17th placed teams in the league so far, and with Pogba out for a period now they are set to struggle in my opinion.
I also think that, because there is a clear psychological need to compare themselves so earnestly with City and, given the latter's imperious form, they might find keeping up with them a terrible strain for the next few months and once City pull clear, there might be no way back.
Mourinho's strong defensive work will insure no calamitous collapse but I certainly feel that there will come a point this season where we are above them in the table.
Chelsea also offer hope. Their wins at Spurs and Leicester were achieved against the run of play and XG, whilst their draw at home to top-six fodder Arsenal was also fortunate. So, whilst they sit on 10 points, they have been lucky, and if their form doesn't improve, and the likes of the returning Hazard offer a caveat here, then they will slide down the table. There is nothing about them that scares me this season, and there is no excuse for not going toe-to-toe with them at least.
Clearly, we need to try and move above and beyond being too reactionary so early in the season as we have already seen the whole gamut of Liverpool goodies, from the scintillating attack to the ridiculous defence, but what we really don't yet know is whether these negative defensive things are systemic or merely early season losses of concentration.
Its an important distinction to draw because teams grow much more during the nine months of a season than the off season and given we have a manager that grows more than most, patience is the ultimate virtue now. Mistakes should become more infrequent, and finishes and cutting moves more numerous given strong coaching and work ethic, and I believe that the squad is good enough to have a highly successful season once our groove is found.
On a current week outlook, this one will be fascinating given our horrible performances over the last few seasons at Leicester.
Contrary to popular belief, we should wallop them in the League Cup as both teams shall rotate and our squad should eat theirs (keep an eye out for Woodburn on the night, he is going to be excellent).
The league game on Saturday is exactly the sort that I would expect us to excel at, as Leicester need points and should try and play us a bit, even though they also tend to counter-attack. It is also no time for shrinking violets, and, if we come out of this week with two wins, we are going to be well set until the next international break.
3 – Acsgp responding to Paul Tomkins' free article about fans blaming managers for not doing what they think they should:
I think the general malaise is that the rabid supporters think they own the club.
I see comment like "Let's force FSG out, they're American cheapskates and not much better than H&G".
Firstly, how could supporters "force" them out, and secondly the stupidity of them comparing FSG to Tom & Jerry who actually bankrupted the club.
They can't reply when you put to them the fact that FSG were willing to buy VVD and Keita without selling. Even worse, they reapond to my comment that FSG funded the main stand through an interest free loan by saying that they should give LFC the capital. Football is not a business they say. Can almost guarantee that these clowns don't run a business or have a basic understanding of finance.
Klopp is the next target. A "clown", they say. Don't they understand that this says more about themselves and their stupidity than about Jurgen?
Then they turn on the transfer committee, saying they bought us duds.
Once you shoot down one argument, they pop up with another.
The reality is that a supporter is a customer to a certain extent, who is usually more emotionally invested in results than say someone buying a coffee and is a shareholder in Starbucks. But nothing more than that. In fact, we're not even shareholders.
But to suggest that we have a right to get rid of the shareholders and sack the manager is borderline demented.
4 – Graeme Riley responding to Joe Bloggs' question (so good we turned it into an article – link) about disconnect amongst Liverpool's fanbase:
Joe, that's a really interesting question (and post), one which closely resembles my experiences as well. Growing up in Liverpool and surrounding areas in the 1970s, going to the match made me feel closely aligned to the thoughts of other fans at our matches. Without any understanding of politics, religion or other social issues, it was easy to assume we were all part of one fan-base, unbreakably joined in our support for the club.
The years roll by however and we develop and even before social media existed, it was clear that things were changing and not for the better. The twin tragedies that ripped through our club in the 1980s seem to have set off a chain of events that has set supporter against supporter for little or no reason. Let's not forget, they both impacted the fans directly, rather than the players/officials in the style of Munich 1958, following which there was a groundswell of sympathy and support for Man Utd. In our case the club's supporters were, to the eyes of the outside world, culpable and it would take many years before Hillsborough was proven to be otherwise.
Liverpool, socially, was ripped apart during the 1980s as well, which drove a further wedge between supporters – largely politically at that stage, but with more and more out-of-towners now attending games there was another reason for the fan-base to self-divide. If you imagine the support being divided into different bubbles in a Venn diagram, there would be an almost infinite number of circles as there is little overlap between supporters other than their interest in the team. One of the most interesting of many phrases I've learnt on this site describes this perfectly – the narcissism of small differences. I've not been to many games recently, but find it hard to imagine people having a chat to a stranger sitting next to them as we would have done standing on the Kop all those years ago – British introversion or distrust of those unfamiliar to us? Do you experience the same disinterest to fellow supporters or even antagonism at Tranmere matches? Or is it just Liverpool?
And so bringing it up to the current day, social media has provided a voice to each and every individual who is trying to be unique, shouting above the crowd. There have been many comments about this phenomenon here, but my personal view is that it is like a plant, with the supporters being leaves desperately trying to get the sunlight to the exclusion of their fellow leaves on the same plant, with only limited space available. Is this to the benefit of the plant overall or is there a danger that it will simply strangle itself in trying to outdo the opposition. Plants have the benefit of billions of years of evolution and find a solution, supporters on social media have less than a decade of experience of hitting the keyboard – less well-developed mutations are likely to die out. (For what it's worth, I am still on Twitter but rarely post. I am following 23 (was 24 before PT left…), one being a rugby league club, one being a swimming club for my daughter, a comedian and an assorted array of erudite LFC supporters. I don't even follow my wife – little point given that she is usually sitting on the other end of the sofa. I don't get any stress from Twitter and use it only as a news feed, never entering into debate).
TTT has its moments as well, and although Paul and the mods try to keep a lid on things, there will always be narcissistic differences which blow up, that's just the nature of an imperfect human race. We all develop over time – I now find myself even missing matches (I walked out of a restaurant at Center Parcs showing the City game at half time, friends kept me away from the Burnley game at the weekend) and although I keep a close eye on what is going on and still have a passion for the history of the club and its statistics, I no longer find it possible to identify myself with the players – teenagers earning more in a week than many of the fans will in a whole year. I much prefer to watch my daughter training or competing at swimming (but still those narcissistic differences crop up amongst the parents).
Football was once a relatively innocent game. The innocence has gone, possibly forever, and has been replaced by egotism and ignorance.
(Paul Tomkins Creeping In and Adding a Rogue Entry to Free Friday)
In relation to the difficulty of fixtures this season, it's worth noting that after this weekend, Liverpool will have played seven games against teams ranked in the top 50 of the Euro Club Index, with three of those against teams in the top 13, and five against teams from the top 30.
By contrast – and not to diminish their start, but to simply compare – Man United will have faced just one game against a team in the Euro Club Index top 50: Everton (37th). And that was at home.
The average position in the list of all Liverpool's opponents this season after the second visit to Leicester will be 51.4. The average position in the list for Man United's opponents is 109.7, and this was being generous with Burton Albion's position, who don't actually feature (as Huddersfield were 190th I put Burton at 250th, but in reality they'd be much lower). And again, United were at home to Burton in the League Cup.
Articles published on the site this week:
Monday September 18th:
My Day at the Match – Burnley (H) Sept. 15th 2017, by Matt Beardmore.
I Hate The Manager's Decisions, by Paul Tomkins.
Tuesday September 19th:
17/18 League Cup 3rd Round Preview | Leicester City (A), by Gary Fulcher.
Wednesday September 20th:
Are We All in This Together?, by Joe Bloggs.
Rating Liverpool's Chances – The Good, the Poor and the Dangerous Moments, by Andrew Beasley.
Thursday September 21st:
Why Liverpool Must Give Klopp The Sack By Paul Tomkins