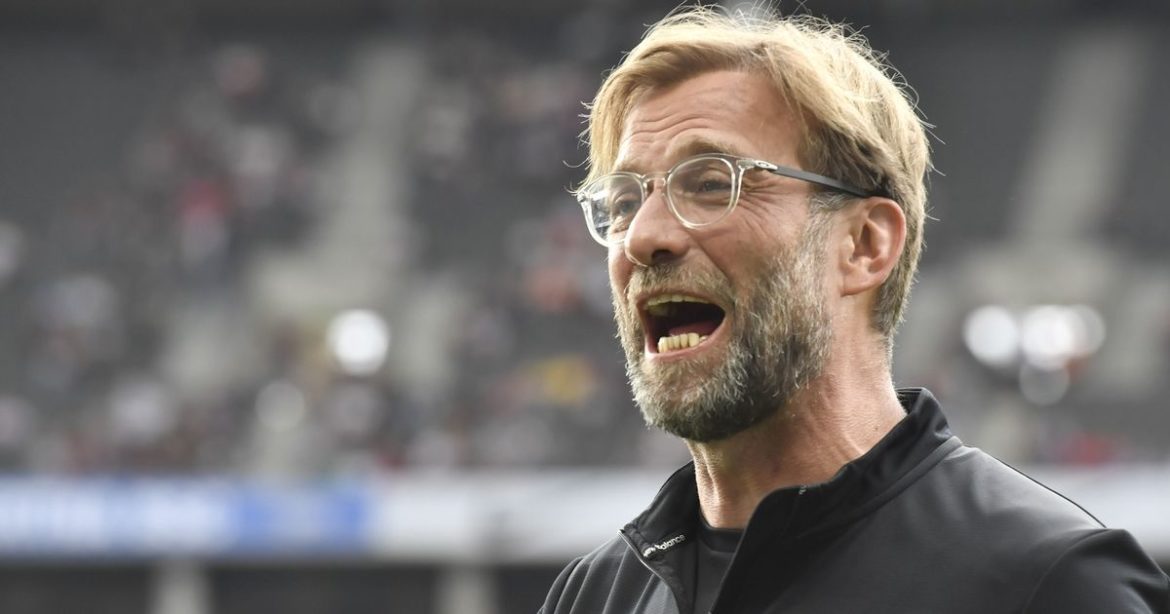 Here's the thing about football, a truth that you must accept or you will boil in the juices of your own angst: you won't like all of the manager's decisions. It's a delusion to expect that you will. It's a delusion to expect that it'll even be close.
Given that results can rely on the decisions of the officials* and the randomness of finishing at both ends (and the decisions the players make for themselves that no boss can influence, especially if they are of the acute brain-fart variety), even an elite manager probably only gets 60% of all his decisions right, if that. Football is not chess, where every move has a set of rules as to what will occur.
And to me, when the team does enough to clearly deserve to win (as measured by xG as just one example) but doesn't – like Liverpool this weekend against Burnley – then finding fault is mostly nitpicking. When you have 35 shots, the keeper makes some great saves (and the spills fall to safety), the referee denies a clear late penalty and you hit the woodwork, you have to accept that, though there are still imperfections in the performance, it was good enough to win, and maybe better than on occasions when you do actually win (but maybe spawn a lucky deflected goal and it shows that "you're a great side as you won without playing well", etc.)
To please everyone, a manager has to do everything right – perfect every formation, improve every player, have Plans A-Z, and maybe even a Plan AA, AB, AC, etc. He must always give youth a chance, as "what's to lose?", but he must never play a young player before he is ready, and never lose a game when fielding a young player. He must focus on the defence, but fans of a team that can defend really well without creating much will say that he must focus on the attack – and to do both sides of the game really well is fairly rare. His teams must score from all corners, even though only 2-3% are actually ever scored from, and his team must never concede from set-pieces – especially, for some bizarre reason, if marking zonally – even though set-pieces account for c.30% of all goals.
Here are some examples from "down the road". Man United fans are loving Jose Mourinho. But many hate Marouane "sharp elbows, soft head" Fellaini. And yet the manager adores him to the point where he may name any future children or grandchildren after him, and force them to grow their hair into big bouffant balls.
Would United fans therefore want rid of Mourinho, who may bring them success overall, for something that is just one small aspect of his managerial make-up? Should Mourinho give a fuck what they think if the team he picks is getting results? If you want Mourinho, then you have to accept a Fellaini (or players like him).
To me, it's like going to a concert to see someone whose music you like and then being angry with them for playing the songs they want to play, which may not be your personal favourites; even though their aim is to produce a top-class performance. It's not all about you. Or getting pissed off because you didn't laugh at every joke a comedian told. It's not all about you. Except, those performers don't have to compete with an opposition trying to stop them (just a few hecklers), nor do they face a referee who may derail the show halfway through by sending off the lead guitarist. These performances can all be rehearsed to perfection, without the constant interference of others. (Try listening to a string quartet in a symphony hall as, also on the same stage, Metallica thrash away through gigantic amplifiers.)
Remember, you, the fan, the observe, are not the one in control of all this, and you shouldn't have the slightest illusion that you are. The greater the illusion that you are in some way in control – via the tweets that get sent, the phone-in time given, the modern mantra that we are unique and that all of our voices matter – the greater the sense of disconnect and rage when the manager, or the board, aren't actually listening. This is not the X-Factor. You don't get to vote players in or out of the team. If you have a top-class manager you enter into a pact to take him, warts and all; just as, if you enter into a marriage, you accept that your spouse will not go around doing everything to your liking 100% of the time.
United fans obviously venerate Alex Ferguson, arguably the second-most successful manager in English football history (he said mischievously, what with Bob Paisley doing it all in just nine years, etc.). Ferguson loved picking players like Darron Gibson, Jonny Evans, John O'Shea, Phil Neville, Wes Brown and Darren Fletcher – you know, the kind who you'll never, ever ever win anything with. Ever!**
He sometimes played Wayne Rooney out wide in a midfield five. He often dropped Carlos Tevez, even when the Argentine was in form. He sold David Beckham after throwing a boot in his face. He sold Jaap Stam based on stats that he later admitted he didn't really understand how to interpret. He went 100 games without naming the same side twice in a row ("such indecision!"; "He doesn't know his best team!"). He got through about five or six horrendous goalkeepers in between a couple of great ones. He never started Javier Hernández, who often scored as a sub, until he started him, and then he never scored as a starter.
He bought Djemba Djemba, Kleberson, Taibi, Obertan, Bosnich, Dublin, Carroll (Roy), Anderson, Bellion, Bebe, Howard, and maybe even Bebe Neuwirth and Howard from Take That; but he let Pogba, Rossi and Pique leave for peanuts. He bought the limited Leeds' striker Alan Smith and played him in midfield. He called people idiots for not rating the struggling Juan Seba Veron. Before Liverpool stepped in, he apparently chose not to buy Xabi Alonso as he felt him too slow, and didn't feel Fernando Torres was quite suited to the Premier League. Think of all the other great players he didn't sign – whilst he was busy signing a cadre of flops (which, of course, was mixed with a cadre of superb signings) – and you can think of all the things Ferguson got wrong simply by not going out and getting those players instead. Think of all the games drawn and lost despite often having the biggest squad in England.
He did all this, and lots more unexplainable things, all while winning countless league titles and a couple of European Cups. The fool! He'll never win anything doing that, apart from the things he won.
He did all these thing years after the initial four seasons when people said he didn't even know what he was doing, as United finished in the bottom half of the table three times. But I'm not even talking about his shitty years.
All of the aforementioned aberrations are from his imperial phase, which was admittedly a rather long time – but was still overflowing with supposed left-field decisions and oddball selections. He did all this whilst talking some absolute tripe, defending out of form players and justifying decisions that didn't work out. Because that's the nature of the sodding job.
These "mistakes" are like the holes in certain cheeses. It's all part of the product – part of the human limitations where no-one can ever being perfect, or even get close. To get so much right, you still have to get a load wrong. I bet you can find hundreds of examples of Ferguson supposedly 'losing the plot', and yet right up until the end he seemed to be in pretty good control of his plots overall.
Remember (and here I'm merging many examples, from many clubs and managers, as I digress), a manager mustn't pick struggling players like, er, Carragher, Lampard, Henry, Bale, Pires, Bergkamp, Modric, Ronaldo, De Gea, Kompany, et al, all of whom were written off for a period of at least six months at clubs where they went on to become some of the best-ever players; some were derided for a year, maybe two.
All of the occasions when these "flops" were selected – sometimes season after season – it contributed to their educations; it was all experience gained, even if fans thought it was foolishness or stubbornness on the manager's part. It all led somewhere eventually, even if fans couldn't foresee it.
Sometimes these proto-flops improved when winning and sometimes they learned through defeat. A young Jamie Carragher got exposed at centre-back and took a few years to look the proper part at full-back. In life, it's actually quite hard not to learn anything when you're doing, and when situations are fluid and never the exact same way twice. But some days you will be less able to show your own talents, for various reasons. You improve over time, with practice, but it's not a straightforward upward trajectory. But managers aren't being "stubborn" when they select players they believe in.
Indeed, "He's too stubborn" must be one of my favourite clichés. Last season, Pep Guardiola needed to learn to mix it up and stop being so obsessed with all that fancy passing – he had to "go long!" – and Jose Mourinho's had to change his approach, otherwise it meant too many draws (although I was guilty of saying this). To me, both remain unbelievably stubborn, and that's probably why they've been so successful. They don't try to be anyone else. Football is too much of a slow-moving beast – in terms of a team's strengths and weaknesses, its DNA – for a manager to keep changing with the latest fads, and/or trying to be like something or someone they are not.
They have to stay relevant, of course, but stubbornness is simply the single-mindedness of winners when things are going well. This is because all human attributes are merely flaws in a different light. Intelligent? You think too much, live inside your head. Passionate? You have a temper, take things too far. Sensitive? You're so damn touchy. Brave? You're reckless. Decisive? You're impetuous, rash. Ruminative? You're a ditherer. Honest? You're gullible, naive. And so on…
This is a culture of ever-increasing perfectionism. But real life is imperfect: it has no flattering filters, no special effects. And it's a more entitled, "I deserve" culture; a culture that says we can have what we want, when we want it (what do we want? and when do we want it? what do we want? and when do we want it? etc). If you think the manager should be paying attention to your wants, your desires, then that's very self-centred. It's almost narcissistic. (Will Storr's outstanding book "Selfie" is a must-read on all this; and thanks to someone on TTT for introducing me to it.)
And whenever a team is struggling, the manager becomes a "fraud", despite remarkable past achievements. It's been said about Mourinho, Guardiola, Conte, Klopp and everyone else. Why do people confuse human imperfections with fraudulence? Why is the lack of a magic wand to cure all ills and remove all setbacks some kind of falseness?
A manager has a thousand things to juggle, and can't rely on half-baked theories spouted on the internet or a phone-in show, which are then completely forgotten when it turns out to be wrong (one basic example: Luis Suarez will never be a goalscorer. Hands up if you said that? Hands up if you go around pointing it out all the time, or hands up if you like to pretend you never said it).
In a squad of 25+, there will be some very good players left out. You might not rate them all, but you probably rate some of them. You may want to see them in the team, and be pissed off about it, when those you don't like get games. But you won't see training, you won't have fitness updates, you won't see the chemistry between the players. When you get angry that the manager isn't picking someone, you don't know that the player had a slight hamstring twinge, or perhaps handed in a transfer request 36 minutes earlier. You cannot gauge potential as clearly as a manager.
Now, if he's a shit (aka mediocre or underperforming) manager who only ever gets things wrong, and doesn't fit in at all, that's different. You'd struggle to find anything positive Roy Hodgson did or said during a hellish six months at Liverpool: his style of football was crap, his buys were crap, and his soundbites made crap look like sirloin steak.
However, Jürgen Klopp arrived with fresh, modern ideas about football, and Liverpool have improved, overall, since his arrival: his one full-season being better, on average, than those of his predecessors since 2009; while in his part-season he took the Reds to a domestic and a European final. Even this season, the Reds have already played a top German team twice, a top Spanish team, and two top Premier League teams, and only lost in the game where they spent 60 minutes with ten men.
Is Klopp (and those he works with) buying the right kinds of players? I'd so yes, overall the signings are upgrades on what he inherited, with Sadio Mané and Mo Salah electrifying in the way they attack (and Naby Keita and Virgil van Dijk clear upgrades to the XI, although obviously the VvD signing fell through due to no fault of the boss). Is he improving players? Yes, many have got better under him. Does he talk sense? Yes, without doubt. Does he care about the job he's doing and really want to be at Liverpool? Yes. Is he planning long-term? Yes. Is there a clear vision? Yes.
Is it all flawless? No.
Clearly, but also semi-cryptically, teams will always need what they lack. But what is lacking can shift back and forth, depending on the latest short-term period of results (for instance, Liverpool concede very few chances overall. And they recently had a run of seven clean sheets in nine games). It's the old ever-shifting blanket: the hardest thing in football is to have it cover your toes as well as your torso.
And you cannot have eleven players who are all perfect: as tall as Virgil van Dijk, as quick as Thierry Henry, as skilful as Lionel Messi, as brave as Carlos Puyol, as strong as Vincent Kompany, as cool as Xavi, as indefatigable as Steven Gerrard, as determined as Luis Suarez, and as randy as John Terry. Were even one such amalgam-player to exist then he'd cost in excess of £300m, but then there'd still be ten other players needed. The more well-rounded a player the more expensive he is. The tall, talented athletes – the sprinters who are gigantic and who also have lovely ball skills – cost a fortune.
Every team will have its weaknesses, and at times they will be exploited. No team can mitigate against all its weaknesses all of the time. A manager can spend time on the training ground addressing those perceived weaknesses, but then may also lose something in another area, because you cannot train for 14 hours a day. You can erroneously assume that you no longer have to train at what you're good at, but what you're good at – doing it to an elite level – comes about because of constant training, constant refining and sharpening. As soon as you say "okay, we've mastered passing and moving, let's focus on defending" then you are no longer masters of passing and moving. You will lose your edge.
And there's still so much that a manager can't control. We, as fans, have no control at all beyond the noise we make (at the game and online), but he might only have 20% at times.
Go back a week. A fraction of a second later, and the Manchester City goalkeeper is sent off for taking out Sadio Mané after the Liverpool striker controlled the high ball and looked to stroke it into the empty net before the keeper head-butted him. The narrative becomes that Ederson was charging out of his goal like a lunatic.
Yes, Pep Guardiola wanted his keeper to be sweeping up like a defender and yes, Jürgen Klopp wanted his striker to be running in behind the City defence – those were tactical decisions that stemmed from the managers – but neither manager controlled that specific situation, with all its micro, split-second realities. A fraction of a second's difference in the timing and suddenly Guardiola is the one with the problem, not the big advantage.
Sometimes, further improving a strength can also mitigate against a weakness (which is what Man City appear to have done this summer, as their defence looks no better on paper, but they're doing more with the ball; as Liverpool have generally been when they've had eleven men). A weakness can be addressed in the transfer market but virtually every player that can be bought has some flaws, and often the process of adding a new player can be fraught (while sometimes it isn't). The richer clubs obviously can spread the bet further. Squads that cost more will be more likely, on average, to have more in reserve.
As an aside here, look at how many expensive centre-backs Man City have bought since the arrival of Vincent Kompany, and how none had been a clear success as of this summer. Look at the shaky start to life for Michael Keane at Everton – the kind of player Liverpool might have turned to after failing to land van Dijk. A year ago Arsenal spent £35m on a centre-back who has flopped, and so it seems "easy" to find a central defender who is good at a couple of things – heading, defending the edge of the area – but there aren't many "complete" ones out there who can't be got at by one thing or another, be it pace or height or strength or skill. After goalkeeper it's the most "nervy" position as it's nearest your own goal. So they can struggle for confidence, with mistakes often proving costly. You can also become nervous defending set-pieces – because of the risk of conceding – even if you're doing everything right at set-pieces, in terms of approach, positioning, etc. It just takes a nervy clearance, under the weight of "we're shit at set-pieces" and suddenly they can't defend set-pieces. Just as a striker low on confidence may snatch at a chance, a defence that's nervous about defending set-pieces can't have that edginess suddenly wiped out by a manager saying "don't be edgy!".
Also, defending is partly about understanding and partnerships, and that can take time, too, so parachuting in a merely good defender may not solve anything, especially in the short-term. But you can also defend more as a team, and then, as a result, commit fewer men forward – and then you might find it goes stale due to a lack of goals or excitement. You can stop conceding goals by putting ten men behind the ball and look to nick a goal on the break, but you must also expect things to get frustrating too.
Of course, this is all theoretical. But had Roberto Firmino's penalty been an inch or two to the left, and Dominic Solanke's shot been an inch or two lower, Jürgen Klopp would be under no pressure whatsoever. Had the referees in the games against Watford, Man City and Burnley made judgement calls in Liverpool's favour, instead of against them (particularly the calls late in games where the result is more likely to be cemented by it, and particularly the technical error on the offside against Watford), then Klopp would be hailed for the results. These are all fine margins; and even the City game was about fine margins until, at 10 vs 11 away from home, it became a rather large margin.
So, you don't like some of the manager's decisions, and you're outraged by it? Well, I'm kinda bored of it. We can all debate what we don't agree with, but too often it goes far beyond that, into the realm of belittling world-class managers and thinking we have a right to have just the smooth, and not the rough that all human endeavour comes with.
* For example, note how David Luiz overhead-kicked Laurent Koscielny in the head yesterday in a tightly-poised big game, but it was just a yellow card. As it always is. Or see how Matt Richie got away with a very high boot for Newcastle, or indeed, Sadio Mané got kicked in the head himself before he was sent off at City. Mané seems the only player sent off in English football for a high boot when genuinely going for the ball. And while I hear you all – as well as my psychotherapist – shout "let it go!", it shows how much games can hinge on mistakes by the officials, or in this case, an interpretation that many other referees wouldn't have agreed with; or at the worst, severe inconsistency, if you agree that Mané deserved to see red. And while Luiz was eventually sent off anyway for a later horrible challenge, Mané received a ban (or removal from play) for a whopping 3.6 games, while other players committing the same high-foot offence got a yellow card or nothing. That's before mentioning that Watford's late equaliser on the opening day was a technical error by the officials, or Mo Salah being hacked down in the box twice against Burnley. Yes, these are "excuses", but they're also big calls in marginal situations. And so far this season, at least, the big calls have gone against Liverpool.  
**EVER!