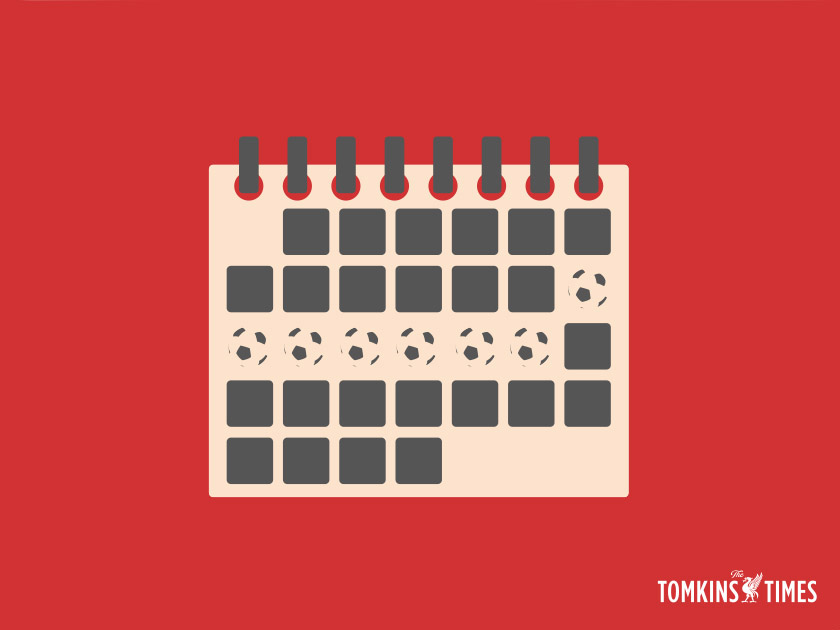 By Chris Rowland and Daniel Rhodes.
Here is our weekly round-up of five extracts from articles or comments that have appeared on the site during the past week.
This is just to provide a flavour of the debates our subscribers get involved in during the week. If you fancy a bit yourself, there's a Subscribe tab at the top. 
1 – Madchenkliop on Klopp's public backing of Joe Gomez:
Think it's good that Klopp directly referred to Gomez and his high profile mistakes against Bilbao. I think he has caught JK's eye during pre-season and he likes what he's seeing and wants to work with him. There's no doubt JK gets immense pleasure out of coaching and managing players to excel and it's even possible that this can be a weakness of his, but I'm sure the good in his approach outweighs the bad and that's probably the way he views it to. There's risk involved but I think we can already see from pre-season that he's got a really exciting group to work with. I've seen quite a few comments out there beyond the paywall that he 'might need saving from himself' – i.e. to stop developing players and buy some ready made ones – but I don't think that takes into account just how meticulous the vetting process is about getting players in who they think will gel with the group. And I think he's beginning to see that with Gomez.
It's worth remembering that against Bilbao JG was playing with an equally young and inexperienced midfield ahead of him in Ejaria, Woodburn and Flanagan, who left him with some really tight passing options and he cocked up 2 or 3 times under the pressure. But I think that Klopp actually drew attention to that was a sign that he sees that as a problem he can solve and I have to say that I thought Gomez looked really good for the majority of that game. He was attempting (and mostly achieving) the incisive passing that we used to enjoy from Sakho and his intercepting is excellent. Most of all, he looks as good as anyone when it comes to one on ones. Incredibly calm and classy with the speed and accuracy to snuff out tricky attackers. And that is exactly what we're looking for.
Klopp's making these comments about being happy with his 4 CBs, because he honestly believes in their quality. Of course he wants to accentuate the positive, but as ever with him, he always chooses to say the things he actually believes because ultimately he knows this will have more long term credibility with everyone – fans, players and of course the press who will come back to haunt him if he says something rash or half arsed. I even read someone saying 'don't do a Rodgers' as if he was trying to paper over cracks but I think that's based on very different situations. After all he is right when he says he has to deal with the situation right now and as things stand – at the end of a very satisfactory pre-season – we do look like we've got a good enough squad to compete at least til the end of the month.
2 – Jeff – who is from New Jersey – making it clear that any decision to buy or sell a player will be made by Klopp not FSG:
If there is one reality in Boston it is that the Red Sox owners -FSG – never play a role in baseball decisions. Okay, if Dave D wants to go over budget he has to go John Henry, but this at least to me makes sense and over the years Epstein and Cherrington and Dave D have always said that Henry says okay. Recently, it was rumoured that the owners told Dave D, he could not do something he wanted to do. Here is Dave D's response
https://www.thescore.com/mlb/news/1346493-dombrowski-red-sox-owner-never-said-not-to-trade-prospects-at-deadline
Simply put, John Henry will not make the decision to keep Phil Coutinho or transfer Phil Coutinho, it will be made by Jürgen Klopp. I might add that Jürgen Klopp will make the decisions regarding Emre Can and whatever he decides will be what happens. If that means keeping him this summer instead of selling him for a goodly sum and allowing him to walk away free next summer, this will be Klopp's decision not the owners'.
3 – Taskin (Tash) on Barca and Coutinho:
I'm quite sure (as sure as anyone can be when they have no inside knowledge – and when they're talking about football transfers in general) that Coutinho is staying for at least another year.
Over the last few years Barça have sold themselves without even needing to speak.  Although they habitually wheeled out the past and current players to explain why their target has Barça DNA and so simply had to join, that was more an exercise which was run through in order to secure a good deal and minimum fuss from the seller rather than because of any actual need to sell the club.
Now, it's not so clear.
Real are in the ascendency under Zidane and I believe will 'reign in Spain' for the next couple of seasons, gamely challenged by Atletico who have countered their transfer ban by renewing Simeone and providing real stability.
Barça will always be there or thereabouts, but they have just got a bloody nose from the Neymar affair and may now see a period of real instability as a new manager – who himself has very little cache in world football terms beyond being the Barça manager – comes in needing to negotiate a reasonably sized overhaul of his squad.  It won't be easy.  Messi, Suarez, Pique and Turan (who is surely on his way and has not really added anything) are all 30.  I can't see age being a huge factor (right now) for Suarez, but Messi's injury record suggests to me that the only way is down from here.  Still, when you're that high up the journey down will still be filled with a decent amount of magic moments.
Add to that Iniesta (a metronome of incredible skill and patience) and Mascherano (pending a transfer back to Argentina at any point now) both at 33, Vermaelen (another who won't be a huge loss) at 31 and both Busquets and Rakitic at 29 and you have quite some changes to be made in the immediate or near future.
Add boardroom/legal problems (ironically mostly connected to the purchase of Neymar) and a disgruntled fanbase who sense that the tide is turning away from them and it's not the best recipe for success.  Valverde needs to overhaul and he needs to be seen to do it quickly and efficiently lest he provoke a backlash from the fans.  Fans who are not exactly noted for their patience or their support in the first place.
Furthermore, whilst Barça no doubt remain a major pull on their own you can't escape the fact that Neymar being there was a great plus point for Coutinho's prospective move.  No-one pushed as hard as he did to get his compatriot to join him at Barça.  On the plus side for us, that particular pull will be lessened now with Neymar gone.  On the negative side you can probably now add PSG to the list of suitors.
The Barça fans haven't exactly covered themselves in glory either.  Yesterday videos emerged of them signing "Neymar die!" in the traditional friendly season opener, this time played against Chapacoense of Brazil.  Wishing death on the star of Brazilian football, against a Brazilian team who have been invited to play against you precisely because the majority of their team were so tragically killed is perhaps the saddest type of irony.  And this from a team who regularly poach from others at the top end of the market.  It suggests a real lack of class.  Something akin to the actions of a spoilt child.  I appreciate it's something all clubs do, but equally not all clubs sell themselves as being so 'pure';  the very antithesis of Real's Galatico project. Barça very much do.  They are apparently  bigger than all that.  They are 'More than just a club'.
It may suggest to Coutinho that not only will he not get a statue at the Camp Nou but that he may well be in for some real vitriol if he doesn't set the place alight and/or when the time comes to leave.  Take a quick look back over the recent Brazilian superstars at Barça and ask yourself how many left on good terms?  Rivaldo perhaps?  But by the time he moved it was more a case of the fans being non-plussed.  For the others, whilst the hatchet may have now been buried none of Ronaldo (the real one), Ronaldinho, Romario or even Dani Alves left with genuine thanks and a pat on the back.  It was all somewhere between general disappointment and outright hatred.
Importantly, whilst it's only my perception, I think Coutinho genuinely seems to be a good guy who appreciates what he has at Anfield even if a reasonable part of him still looks to a bigger stage.  He knows too that he can make that move without bad feeling if he does it at the appropriate time and with good grace.  Appropriate time and with good grace would be a minimum of one more year.  Time in which he can see if Barça (or PSG?) still represent an attractive enough offer and also – most importantly – he can judge that against what Klopp is doing at Liverpool with one more year to have (hopefully) seen the progress made.
Needing to play regularly in an environment which is set up in order for you to achieve that will count for much too.  Especially in a World Cup year when you are perhaps at your career peak in World Cup tournament terms (when you consider that they are every 4 years).  Switching now wouldn't only risk denting his domestic career.
On a final note, given the fact that it took me bloody ages to type all of that it would be a real personal disappointment if Coutinho now goes on and signs in the next few days.
4 – This is from Krish's excellent analysis of the top six clubs in the league:
I recently read an excellent article by The Swiss Ramble. In the article he highlighted some financial figures that generally aren't collated in the manner in which he presented them. Namely, comparing the wages of the current top six in the Premier League.
Unfortunately, due to the way in which accounts are submitted (usually around a year after the financial year has ended), the only figures for all of the top six clubs go up to 2015 (though some included 2016), and in this particular piece he only collated the data from 2007.
This sent me to look at the net spend of these clubs for the given time period, and compiled the relevant information from Transfer League.
In this time frame, the top six clubs have a net spend of £1.42bn, but spent the colossal figure of nearly £7.2bn on wages. And I bet you can guess who the biggest spenders are…
In fact, if you compare the spending of Chelsea, Man Utd and Man City (which I will call the 'Rich Three' for expediency) against the spending of Arsenal, Liverpool and Tottenham (the 'Poor Three'), you see a monumental imbalance emerge over time.
This site has pretty much pretty much singlehandedly kept me sane during this transfer window (and generally, for that matter), an oasis of calm, rational thought in a sea of outrage.
But this transfer window seems to have been like a Saw movie, we've been puppets being tortuously pulled about at the fiendish whim of the rumour mill. I feel like my head is about to go, and from the recent tone of these comments there may be a few joining me.
The thing that keeps me from tipping over the edge is that FSG are not stupid, and that Klopp knows what he needs to improve the team to the point that it can challenge next season. They knew before the transfer window that we needed to buy pace up front, a left footed left back and a centre back. With the addition of Salah and Robertson we've ticked the first two boxes. Virgil van Dyke was the number one target for the centre back spot. We went for him early, but embarrassed ourselves into having to back down. But we still wanted a centre back.
So, have we looked at any other centre-backs?
Communications out of the club seemed to close down as a result of the VVD fiasco, so nothing to learn from LFC. I haven't heard much at all about us going for another CB, so I can only take it that we have not looked elsewhere.  Given that we need a centre-back, and if we can assume that nobody in an executive position is stupid, it must mean that they think they can land their man.
With an optimistic mindset, I'm reading this as Southampton having to act like an outraged pantomime dame to the media but they know and we know that he would be sold. The transfer request this week feels like part of the narrative of Southampton having to be seen as not being willing to sell.
Some fans are quick to categorise this transfer window as a failure based on the VVD pursuit and not landing Keita. But while getting Keita would have been a huge boost to the team he was never a primary target. It felt like an opportunistic bid for a player who whilst being perfect for the system, was not a 'must have'. RBL seem to have deemed his contribution next season more valuable than what we were offering over his release clause, but who knows maybe we've put down some kind of marker.
So I keep coming back to Klopp, and the club, knowing what is needed for the season ahead. If VVD is an absolute no, then I'm sure we will go for someone else. But if I was a gambling man, I'd put money on us getting him now. And that, along with Coutinho staying (it's gonna happen  ), would constitute a very successful transfer window.
Articles published on the site this week:
Monday August 7th:
Paul Tomkins' Big 2017/18 Liverpool FC Preview by Paul Tomkins.
Tuesday 8th:
Hakim Ziyech – The Prince Coming to Liverpool?, by Daniel Rhodes.
Wednesday 9th:
Review of Liverpool's 2017/18 Pre-Season, by Andrew Beasley.
Thursday 10th:
2016/17 Premier League Preview – Watford (A) by Gary Fulcher
Friday 11th:
A Big Six, or Just a Rich Three? By Krishen Bhautoo