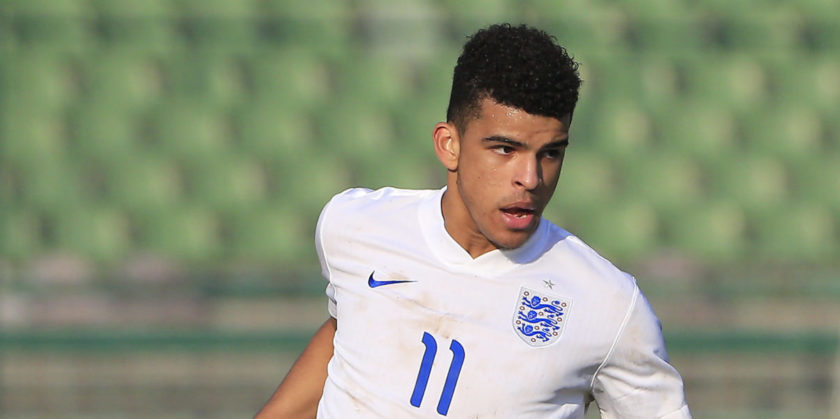 By Chris Rowland and Daniel Rhodes.
Here is our weekly round-up of five extracts from articles or comments that have appeared on the site during the past week.
This is just to provide a flavour of the debates our subscribers get involved in  during the week. If you fancy a bit yourself, there's a Subscribe tab at the top. 
The uproar about signing unproven young talent is so tedious: while football has changed, the need to have an eye for untapped talent remains the same. When Bill Shankly brought in unknown Kevin Keegan, and when Bob Paisley brought in unknown Ian Rush, it was based on talent spotting, and developing that talent. And although they weren't strikers, the same was true with Ronnie Whelan, Steve Nicol and Alan Hansen. Liverpool were the best team in Europe between 1977 and 1984 and Paisley signed mostly unknowns. There are many different ways to achieve things in football, but finding unpolished gems is never a bad idea.
When Robert Lewandowski signed for Jürgen Klopp in 2010 he was 22 and had only scored goals in the Polish league, where he only played in the top division once aged 20. He didn't break into double figures in his first season in Germany. Nothing special, you might conclude.
Pierre-Emerick Aubameyang joined AC Milan as a kid, but didn't establish himself as a good player until the age of 22 after various loans, and an elite player by the age of 24-25. Solanke is arguably ahead of both of these players at the same age; and certainly not behind them.
Harry Kane only kicked into gear aged 20-21. Spurs were reportedly close to releasing the youngster, who had failed to impress on various loans to lower division sides.
2 – Chris Rowland on social media criticism about Liverpool lacking ambition because of spending £3m on Solanke in the week that City paid £43m for Bernardo Silva …
Yeah, just compare two random transfers and pretend it's actually evidence of anything meaningful of the clubs involved. Next week, if City sign someone on a free while we spend £50m on Keita or Van Dijk, are City suddenly the ones lacking in ambition, as though the relative ambition of two clubs can be or should be measured solely by how much they spent on a transfer that week?
It's the sort of uncritical, unthinking, unanalytical thinking that drives me absolutely nuts.
3 – JoeA reacting to reports of Man City chairman Khaldoon al Mubarak saying 'don't congratulate me on getting third, there's nothing to congratulate, only congratulate me if we win the league'.
All depends on expectations. I think we met realistic expectations. Fifth richest club in the country and fifth most expensive squad. We've finished one place better than 'par' which is a realistic aim and not far off from third. Did we really expect to win the Premiership?
City are in a different place to us financially and their expectation is to finish first, so they have finished two places below realistic expectations. Pep was also expected to do great things and with many expensive signings and a great start, they fell away. Didn't even challenge for the title.
Expectations for Liverpool will increase next season especially if we qualify for the group stages of the CL. Expectations will be a decent run in Europe, an improved position in the league or a title challenge with a higher points tally. The more often we are in the CL the higher the expectations will become, otherwise it will become viewed as stagnation as with Wenger and Arsenal. There was even a big belief among fans of stagnation under Rafa simply because we kept finishing top 4 and only winning the CL once. So expectations will rise to compete for titles the better we get.
And now two from our own site sage Jeff to round this week off:
4 – Jeff's words of wisdom on strikers:
At the time Liverpool bought Fernando Torres every club in Europe had taken a look at this lad and passed. Thankfully, Rafa saw something in him and Liverpool got the fruits of a wonderful player for the club. At the time Liverpool bought Suarez, everyone in Europe including Barcelona had taken a look at the lad and passed and Liverpool got a bargain because he was a wonderful player for Liverpool. My point is that the two best Liverpool strikers/goal scorers of the recent past were anything but flavors of the month when they came to the club and because outstanding goal scorers with Liverpool.  I might add that the third best striker in Liverpool history was bought for in today's world a minor sum. You do not have to pay through the nose to get a quality goal scorer if you know  what you are doing.
Simply put, I do not want Liverpool to buy a striker based on what they have done for someone else, I want Liverpool to buy a striker who will score goals for Liverpool. Are there under valued forwards all over Europe who are young lads 20 or 21 or 22 who have shown potential but have not yet become prolific goal scorers and  who could be had for in today's market sane fees. They are the type of players brought to Dortmund when Klopp was there and they are the type of players who I hope Klopp will bring to Liverpool.
Now, I am aware that I am advocating a signing that will not excite supporters or be the big money signing some believe Liverpool need to make a statement but if Klopp manages to unearth a striker similar to those unearthed in Dortmund Liverpool will be better off. If i was Liverpool, one lad who would cost but has shown everything you would want in a striker and seen his career stall is Alcacer of Barca or you might want to take a chance on the best goal scorer in the history of Real Madrid's youth program which is Mayoral or you might want to look to Liepzig and bring in Selke who almost certainly will be moved and I could keep going on and on. Simply put, if Liverpool sign someone other than the flavor of the month striker, give the lad a chance who knows we may well have another Suarez or Torres or Sturridge.
5 – This time, Jeff putting his trust in Jürgen Klopp:
When anyone thinks about Liverpool in the transfer market whether talking about bringing in players or moving players on, there is two questions that needs to be asked? Does Jürgen Klopp know what he is doing in the transfer market? Does Jürgen Klopp have the power to make decisions in the transfer market? If you answer yes to both of these questions as I do I do not pay much attention to rumours but I do acknowledge that it is fun to speculate about a player possibly coming to Liverpool or a player possibly leaving Liverpool.
If you paid attention to the world of transfer at Dortmund when Klopp was there and have paid attention to the world of transfers at Dortmund since he left, one can make a case that Dortmund did a better job when he was there which surely means something for Liverpool. Second, I have no idea what was or was not agree on between Klopp and FSG on his coming to Liverpool, but I would bet my last dollar that he got control over football matters and a guarantee that he would be backed in the transfer market and many many other matters.
The simple truth is if you want to find something negative about Liverpool and the world of transfers or indeed anything else, you can either find something to blow out of proportion or simply invent something. The only time you can evaluate any move the the club makes in the transfer market is down the road when you see how the club performs in the Premier League and next year in Europe. In Klopp's first year Liverpool finished 4th in the Premier League which I seriously doubt anyone can complain about and more accurately everyone should say well done. Klopp brought in 3 players – Mane, Wijnaldum, and Matip – to be regulars and they all played well. I think this reality should silence anyone who says Klopp does not know what he is doing but sadly it will not.
Articles Published this week:
Tuesday 30th:
How Was Their Season No.6: Joel Matip, by Daniel Rhodes.
Liverpool Fans – Don't Be So Wanky About Solanke, by Paul Tomkins.
Wednesday 31st:
How Was Their Season? No.7: Jordan Henderson, by Alex Tate.
Thursday June 1st:
How Was Their Season No. 8 – Georginio Wijnaldum, by Alex Papas.
Friday June 2nd:
How Was Their Season? No.9 – Roberto Firmino, by Denis McCrohan