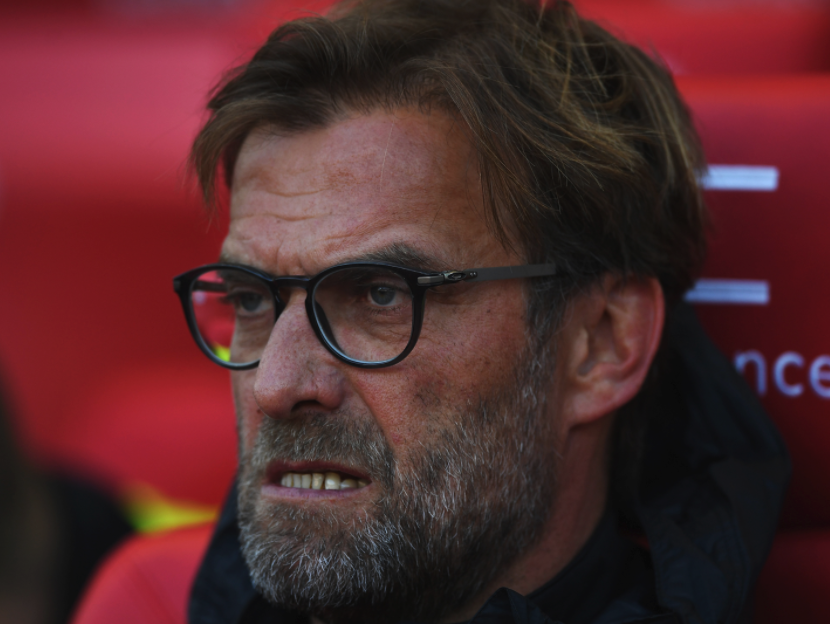 By Chris Rowland and Daniel Rhodes.
Here is our weekly round-up of five extracts from articles or comments that have appeared on the site during the past week.
This is just to provide a flavour of the debates our subscribers get involved in  during the week. If you fancy a bit yourself, there's a Subscribe tab at the top. 
Something interesting that occurred to me, is that, in hitting 70 points, we have matched Spurs' tally from last season at game 36. For the record, Spurs hit 70 at game 36 too, and then stumbled to two defeats to allow Arsenal to pip them into the runners up spot, but none-the-less, this represents a significant achievement.
Spurs were widely touted to be an excellent, well balanced unit last term, and were even by some quarters thought to have participated in the title race (I do not believe they were in it then, or now), and the fact that we have achieved their tally with games to spare, and with an unbalanced squad suggests real tangible progress.
For a while now, since the turn of the year in fact, we have all heard lots of well thought out arguments as to where we have fallen down and where improvement is needed, but I think it is probably most neatly summed up by considering that we have no proper left sided players in the first team squad.
It has been clear for a while that, even with Mane and a fit Coutinho, teams can allow us plenty of space out wide, particularly down the left, because they realize that Milner is a rightey and cannot easily beat a man to the bi-line, and if he does, his crossing would generally be easier to deal with as it is with his weakest foot.
Klopps' Dortmund were so good exactly because they had such excellent balance, both in attack and defence and this is tough to achieve without a proper left sided base.
I am greatly encouraged because, even with this squad imbalance and numerous key injuries, we have still been untroubled by the top sides. We have only faltered against the parked-bus variety time and again, but this is much easier to fix than a systemic failure to match top sides which generally means either your system or your players are not quite good enough to be at the very top level which we aspire to.
Indeed, Spurs method of balance coupled with quality in key areas is a page from Rafa's 08-09 book, and it has carried them easily to successive top four finishes. It must not be forgotten just how good their full-backs are at stretching the play, using the full width of the pitch, thus creating space for the likes of Dele, Eriksen and Kane to prosper in the middle.
I would be surprised if we didn't bring in two lefties for the first team squad this close season, as our evolution will be much smoother with a team fit to transition through the width of the field, whilst still possessing mountains of skill in players like Firmino, Mane and Coutinho, who can beat men, pick passes and score goals.
If we were to add a talent like VVD to our backline, and if the youngsters like Woodburn and TAA kick on, we should be rude health for a title tilt next season, and also a deep foray into the CL.
I have absolutely no doubt that Klopp knows whats needed, and I am very excited to see the quality we will surely bring in.
There were 2 question marks over Klopp when he came to Anfield based on his time in Germany.
1. Could his high intensity style work for a full season in England?
2. Did his tactics cater for the parked bus?
I think almost two seasons into his tenure these questions still remain. However this is mitigated by the significant improvement in the performance levels and mentality of the side. As well as the improvement in the youth development which is better documented by Madchen and the other experts in this area.
I think both the questions above will be remedied by better players coming to the club (in all areas of the pitch) and better tactical management going forward. On the latter point I feel Klopp will learn far more than he did in Germany because of the sheer competition and diversity of opponents in the EPL. But how much will he be able to adapt his style? What will his ceiling be?
I think if we get top 4 this season we'll do well to even remain in the chase next season as rivals correct their mistakes of this season. Where we might over-achieve is in the way we manage our nerve and tackle parked buses.
It's fair to say that Klopp is an expert in the counter-press and that his approach to deep lying defences will probably never be as good as Ancelotti, Guardiola or even Wenger, say. After all, very few managers are great at every aspect of the game.
One of my biggest disappointments in recent home games has been the lack of patterns of play and the predictability of our play. Klopp's extra coaching time should logically be bringing improvements to this area. There are tactical issues but what isn't clear is how much of an impact loss of form, injury, lack of player quality are also playing a part and muddying the picture. So Klopp clearly deserves the benefit of the doubt.
As LFC fans we all want our manager to be the man we believe will land us a title eventually. Up until a point this season I thought Klopp may be the man. Right now I am confident he can continue to improve the team but that will come against a backdrop of other teams around us strengthening as well. So perhaps we need to strengthen simply to stand still.
There is no doubt in my mind that Klopp remains (and will do for some time yet, unless things unravel disasterously) the best manager for LFC.
Which brings me to a question I've been pondering – what is a realistic expectation of an LFC manager within a contract period? Naturally most fans would say the league title. But Paul's work would suggest that perhaps we should be grateful for a Wenger or Rafa who gets us consistently achieving top 4. Maybe this is enough vis a vis our resources. Maybe not acceptable but realistic.
To conclude, I think that for Klopp to land us the title will require us to be masters of overcoming the parked bus. History so far would suggest that this is not his tactical forte and that therefore it is *perhaps* not a realistic ambition. But that isn't to say it is impossible -it just means we need to be better at spotting or developing the next Suarez or Mane and also play better as a team. It may also require a change in the coaching staff.
Either way it's going to be a fascinating journey. But one that will require a lot of patience.
With Coutinho and Mane, as well as Lallana and Firmino, the need for an attacking wide-forward is fairly limited in the current Liverpool squad. Yes, we need depth, but scoring goals hasn't been an issue this season (until recently!).
Also, because I made the rules of this game, I'm going to break them (kind of like calling a general election after changing the rules to guarantee five year fixed term parliaments). I wrote this on Quincy Promes during the January transfer window; and he looks like the closest to Mane I've seen. He'd be genuine competition and is also versatile so can cover across the front three.
My other pick is another player I looked at in detail, and is possibly the biggest young talent currently playing in Germany: Julian Brandt
If I was going to pick one from Brandt, Meyer or Promes – the answer would be the former. All three have very comparable skill sets, with slight differences; Brandt is the tallest of the three, with a level of poise and balance on the ball, for such a young age, that he's clearly going to be a world star. Not only that, but he's so mature and understands what he needs to do to progress; add to that his decision-making and execution, once he's beat a player, means his end product is valuable, rather than wasteful (Traore, Ibe, Montero).
Anything I put down is pure speculation and I am well aware that I have no clue as to Klopp's thinking or who is available at a price Liverpool want to pay and who want to come to Liverpool.
To me if Klopp was going to bring in a goal keeper to replace Mignolet, he would have done it last summer. The interesting and unanswered question is how good a goal keeper can Karius be if he is fit and if he is given a decent run in the first team. Most so called experts in Germany say he will be top notch but who knows.
If you are talking about center backs, the question becomes how many may Liverpool be interested in bringing to the club and how much money does Klopp want to spend on them. There are two center backs in Germany who might well be on the move this summer – Tah and Ginter – and I would not be surprised to see one of them on Liverpool's radar. To me if I had to bring in one center back in all of Europe it would be Inigo Martinez who I have said time and time again is the best center back in Europe in my opinion.
Finding full backs to me is a real problem. If you look around Europe, there are simply not many good fullbacks – by good I mean equally capable of defending and attacking – and this means finding a left back is a real problem. I seriously doubt any of the top notch left backs who might well be available would be available at a price Liverpool want to pay and who would want to come to Liverpool. The only one possible exception that I can think of is Gaya of Valencia who may well be headed to England and in this world maybe Liverpool could get lucky. Therefore, at least to me Liverpool are facing an interesting proposition. They can either buy a stop gap until they can find one or develop one or move Clyne over the left back and in the first instance bring in an attacking left sided player and a quality right back and there are a number who might well be available. If I was involved with bringing in full backs to Liverpool and was thinking about bringing in a left back as a stop gap who might well develop over time I like Jonny of Celts. If was looking for a fullback who can play mainly on the right and do a more than decent job on the left, I would hope Liverpool think long and hard about Hugo Malla of Celta. He can play as both a left and right back and has been rumoured head to Barca for sometime and I think if  he played for a big club such as Liverpool he would be a far higher rated player. He is more than decent going forward and is a top notch defender. The only problem is he is another short fullback.
In the midfield, I believe that it is somewhere between likely and certain that Leon Goretzka will be on the move and he is a lad who is outstanding in all aspects of being a midfield player. He can play as a defensive holding midfielder and he can play as a play making deep lying midfielder and he can play as an attacking midfielder and do them all very well. If you want a left sided midfielder, the lad I would top of my list is Max Meyer whose career has stalled and someone who would suit Klopp's Liverpool. To me if you want a defensive minded midfielder who is just a defender, I would bring in Radoja but if you want an all around player I would go for Ruben Neves who just turned 20 is already an outstanding player and is getting better and better.
If you want forwards, the question is who in fact can be had for a price Liverpool will pay and who wants to come to Liverpool and who would fit into Klopp's Liverpool. If I am looking for a center forward, I would hope Liverpool think long and hard about Alcacer of Barcelona who almost certainly will be moved this summer. If the price for him is too rich, I would think that Liverpool will think long and hard about Davie Selke whose career has stalled but has scored when given a real chance. I seriously doubt that Julian Brandt is coming to Liverpool which means one needs to find a left winger who might come at a price Liverpool are willing to pay and who would in fact come to Liverpool. One lad who has talent but seen him career stall is Marko Pjaca of Juve who has looked a quality player when given a chance but for all practical purposes not been given a chance and who will likely be moved on this summer.
I am well aware that I have  no in fact conformed to the rules and I am also well aware that I have left out an awful lot of players who I would welcome in Liverpool and who I think might well be on the market and who I would welcome in Liverpool. However, I have kept in mind certain realities. Players who I think would fit into how Liverpool want to play under Klopp and who I think might well be on the market and players who I think for one reason or another want to come to Liverpool to play under Klopp.
If I had a real wish list there are a number of players who I would want to put down but I had to basically chose one player for each position and so this meant that some second choices who I really really rate were omitted.
All I want is for Klopp to keep improving Liverpool and I know that he knows far more than I know or would dream to know.
Not sure if this has been posted elsewhere  –  and it's an unlikely scenario but then again crazier things have happened!
http://www.independent.ie/sport/soccer/premier-league/here-is-how-liverpool-and-arsenal-could-face-off-in-champions-league-playoff-clash-35703980.html
Basically, a playoff in a neutral venue if we end up with the exact same record as Arsenal, which could be achieved via the following results:
Arsenal
Stoke City 1-1 Arsenal
Arsenal 3-0 Sunderland
Arsenal 2-1 Everton
Liverpool
West Ham 1-0 Liverpool
Liverpool 3-1 Middlesbrough
We'd have to cancel our trip to Oz! Isn't Gerrard in the squad for that friendly… maybe he gets drafted in for the playoff instead!!
Articles published this week:
Sunday May 7th:
Post-Match Analysis: Southampton (H), by Daniel Rhodes.
Liverpool Stumbling But Hit "Magic" 70-Point Mark, by Paul Tomkins.
Monday May 8th:
My Day at the Match – Southampton (H) May 7th 2017. Another Day of Anti-Football, by Chris Rowland.
Wednesday May 10th:
Picking the Reds a 'Transfer Target XI' Based on the BBC Gossip Column, by Daniel Rhodes.
Depression, Illness, Football, Snide, Snark and Erotic Aardvardks, by Paul Tomkins