Whether Roy Hodgson goes very soon, or slightly further down the line, he has to go. He was the wrong man to start with, and I don't feel that will change. As soon as the new board is in place, he has to be cut loose.
Unless he manages to turn things around to such an incredible degree – pretty much win every game from now until Christmas, to keep himself in the job on a week by week basis – I don't see him anything but a dead man walking. I don't like saying that a Liverpool manager has to go, but I like what I'm seeing on the pitch even less. So if it was down to me, he'd be gone as soon as someone more suitable for the job can be found.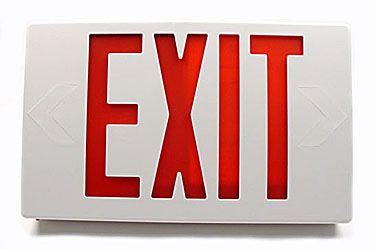 He has already lost almost the entire fan-base (every website poll I saw had 'sack him now' as between 75%-95%, and these are not the most knee-jerking forums), and, according to some excellent sources, several senior players are totally fed up. Every season ticket holder I've spoken to agrees with me, and it's quite a few.
If he does somehow manage to eke out another few games, and do something miraculous, and take it on and on, to the point where the Reds are within touching distance of the top four, then I will hold my hands up. But my instinct is that even a couple of wins now will not gloss over the problems; and a couple of defeats are on the horizon, too.
Even if we beat Blackburn, and maybe even Bolton away, it only takes a couple more reverses in the next four or five games and the relegation zone will beckon again. With forward-thinking owners now in place, it's time to get a forward-thinking manager; not a 63-year-old relying on tactics from the 1970s who, by his own admission, won't alter his style. While Alex Ferguson has evolved and adapted, Hodgson has stuck to a moderately effective approach his entire career.
On the occasions he's been asked to do work under greater pressure and deliver a high percentage of wins (Inter, Blackburn and now Liverpool), he's failed to deliver.
Yes, Roy's had some tough games. But he's also had to play two promoted teams, plus Sunderland, at Anfield. Liverpool just didn't lose those kind of games under Benítez. That's not me being defensive of the former manager; but to quote him, that's a fact.
To have won only one of four home league games, when three of the four were home bankers, is just not good enough.
A Step Too Far
I don't think a bad word can be said about Roy's time at Fulham. But as yet, not a good word can be said about his time at Liverpool. Seriously, not one good word. Name one thing – even just one little area – that has been improved?
By contrast, the man he replaced moved to Italy, and faced an almost impossible job in winning over fans – what Mourinho achieved at Inter Milan simply cannot be matched, and rather than spend money, Inter sold one of its very best players (Balotelli).
There was a very big danger of complacency after last season – what's left to achieve? The Inter players were very much in 'love' with Mourinho, and several were making life hard for Rafa at first. But one by one he's won them over. He's gone to a new country, changed things, and made enough happen in a short space of time.
The consensus is that they now play better football, and are scoring more goals and (Gareth Bale aside) conceding fewer. Eto'o has 14 goals by mid-October; last year he managed 16 all season. Diego Milito has been out with injury, Balotelli has gone, so he's not had all of Mourinho's best players to hand. He has excuses, too, but isn't needing them. Away from the tyranny of Gillett and Hicks, and with football directors who know their onions, it's a case of 'so far, so good'.
So Rafa has gone there and 'done enough' to win over a whole host of doubters. (As the man who was sacked in order to bring in Hodgson, this becomes relevant. As the man whose record Hodgson needs to be judged against – your predecessor is the most obvious point of comparison – then again, I won't apologise for mentioning Rafa.)
By contrast, Roy has come here and done nothing but add to the doubts (many of which I expressed in the summer). He's come here and upset more players than were upset last season; when he was supposed to be coming in to unite the dressing room.
The defending is worse.
The football is worse.
The number and quality of chances being created is worse.
And the number of goals scored is far lower. Just seven in eight league games – worse than it was for Roy at Fulham last season when finishing 12th with just 39 goals. Currently, Liverpool aren't even averaging a goal a game.
The Reds have managed to score from open play in the league just four times, and one of those was when Sunderland passed the ball to Torres; hardly the Reds creating the chance themselves.
The use of substitutes is worse. (The average time for a tactical – i.e. not injury-related – substitution under Hodgson in games either drawing or losing is 70 minutes; Benítez's was 62 minutes last season, and 58 minutes in what was his own first season, 2004/05). When Liverpool were losing 3-0 at Manchester City, only then did Roy make a change: 78 minutes on the clock.
And most criminally for a man brought in to not rock the boat, Roy's media interviews have been horrendous: failing to defend Torres from Ferguson's accusations of cheating; criticising protesting fans; failing to say "no way in hell" to United being linked with Torres; and so on. Manchester United want our most salable asset? – you say "over my dead body", not "we'll cross that bridge when it comes to it".
The idea that winning at Goodison Park is 'Utopia' is pathetic, especially as the Toffees were in almost equally dire form, and it's often tougher at home when you're struggling, because you can't hide from your own fans.
The Reds won there often enough under Benítez, including last season. A few years back the Reds won there with 10 men. It was becoming the norm. Utopia is not the norm.
This season, Liverpool only intercepted one single pass in the Everton half, a massive difference from last year when, despite not playing that well, the Reds won 2-0, largely as a result of pressing Everton in the way Everton were now pressing us, and forcing mistakes. This year, like Spurs in the San Siro, the Reds only got into the game when the home team was easing off; an almost token-like gesture when it's too late. Roy seems to think that makes it okay.
Then there's saying that Northampton would be "formidable opposition" – which they only were because of the way they were treated out on the pitch. And seeming happy with a point at home to Sunderland, despite the gift of a 1-0 lead in controversial circumstances (a bit of luck in return for last season's beach ball goal; but a different manager benefiting).
The man just does not get Liverpool FC and its supporters. If protecting a friendship with Alex Ferguson is important, don't take the job in the first place.
He's not even coming across as a particularly nice bloke; insulting Scandinavian journalists while away from the protective cocoon of his cabal of heavy-hitting journalist pals (the kind who only turn up for the big games, and who tell us to trust Roy, he's the right man; the kind that tell us we're "stupid").
I'll refer back to my new book, and the chapter on how managers have a glass ceiling. It appears to be mostly a British disease, too; for various reasons, British managers rarely have what it takes to 'move up' to the biggest jobs around.
With Roy using the LMA Manager of the Year Award as proof of his ability to succeed at Liverpool, I thought I'd combine my research with a look at the previous winners (the list of which was pointed out by 'Mattmate' on the TTT Subscriber's forum.)
Since 1994, only one continental manager has won the LMA Manager of the Year Award: Arsene Wenger. No sign of Mourinho or Benítez, which is interesting, despite winning the Premier League and Champions League respectively; or Ancelotti for last season's incredible league achievements (100+ goals). Even Alex Ferguson has only won it twice. So clearly, it's a reward for mid-table (and a little bit above) achievement, and little beyond.
Joe Kinnear, Wimbledon; Frank Clark, Nottingham Forest; Peter Reid, Sunderland; Danny Wilson, Barnsley; Dave Jones, Southampton; Alan Curbishley, Charlton Athletic; George Burley, Ipswich Town; David Moyes, Everton (three times); Steve Coppell, Reading (twice); and Roy Hodgson, Fulham.
I'm not saying that these managers did not deserve their awards. Indeed, one of the aims of my new book was to 'reward' those men who did well on limited budgets at smaller clubs; the idea of Pay As You Play is to see how managers did in relation to their resources.
But which of those men went on to manage a bigger club? And which ones did a good job?
Joe Kinnear was a brief, baffling disaster at Newcastle. Peter Reid was a failure at Leeds, although they were selling players left, right and centre by that stage. Alan Curblishley moved up a level from Charlton to West Ham, but didn't really succeed. George Burley was awful as Scotland boss, winning just three of 14 games.
The rest of the names on that list never got the chance at a bigger club, and never really did much of note after the aware; looking at their names, you can see why. Only David Moyes currently has a decent position in the game.
But as those who get to read the book will know, it's a far longer list of failures with managers 'over promoted'; appointed to jobs for which their skill-set (which may itself be considerable) was simply not suitable. England did the same with Steve McLaren (who, in fairness, is now off seeing a bit of the world, and learning new methods; he won a decent amount of games as England manager, but flunked the really big test and looked an idiot in the process.)
Sam Allardyce's time at Bolton gets covered quite a lot in the book, as it was remarkable in several ways; but at Newcastle he failed to get a grip of things. He was sacked – rightly – as he couldn't adapt, and that's the point of taking over at a big club: you have to win over the fans and the players sooner rather than later, even if you're not winning every game. You have to understand their culture, and how it works. You don't have to be amazing; mediocre starts are acceptable, so long as positive signs are there. No positive signs after three months or six months – you cannot argue with the boot.
Take a look at the following from a recent TTT piece. Remember, Rafa inherited a team that lost 18 league games the season before, two more than they did last year: Rafa 04/05 – Won 4, Drawn 1, Lost 3, For 14, Against 8, Points 13; Roy 10/11 – Won 1, Drawn 3, Lost 4, For 7, Against 13, Points 6.
Rafa's start wasn't sensational, but those results – which included fixtures that weren't much different to this season's – along with a stylish 2-0 win over the previous season's beaten Champions League finalists, Monaco, showed more than enough. And this was from a man totally new to England, and who had to visit Allardyce's Bolton in one of those early games. (Another reason were were 'sold' the idea of Hodgson was that he understood the league.)
The management of top clubs goes to men with continental savvy and previous high-level success for a reason. They are more sophisticated in their approach, and have big-club experience by the time they get here. In order to get best jobs in their homeland they didn't first achieve success at smaller clubs by using rudimentary tactics, because they don't really use such approaches outside of England.
The problem English managers have is that, more often than not, they seem to work their way up the tree with 'overachiever' tactics that just don't wash at big clubs.
Aside from Ferguson, who was given a lot of time to get things right in the '80s, the men who've come in and handled both the tactics and the pressure in major positions in the Premier League era include Wenger, Houllier, Mourinho, Benítez, Hiddink, Ancelotti and now, it seems, Mancini.
Compare how they did with Allardyce, Hughes and now Hodgson – three men who didn't do enough to ever look like they'd succeed at the sharp end in recent times. And read this article of mine, about the disaster that was Hodgson at Blackburn, and the eerie parallels at Liverpool.
The trouble with Hodgson was that, despite the CV that shows him all over Europe, he was never a continental manager. It was a red herring. He was not learning foreign methods, simply applying some steady old-fashioned English basics (mostly to Scandinavian leagues), and organising some lowly-ranked national teams to be hard to beat.
Well, that's underdog football. It might work at Fulham, and for Liverpool in places like Napoli, but at Anfield it won't work most weeks. Being outplayed at home by West Brom, Sunderland and Blackpool was not a fluke; it was a consequence of sitting off, as if playing Barcelona. Losing at home to Northampton was not a fluke.
Over six seasons, Benítez won 70% of his league games at Anfield, and lost only 8%. He won his first few games at Anfield as Liverpool manager by being positive. By contrast, Houllier won only 57% of his home games in his six seasons, and lost 17%. (For more on this, see here.) So Benítez took what was there and improved it quite dramatically. He made Anfield a relative fortress again, winning as often as the Reds used to in the halcyon days.
But now? Currently, Roy Hodgson has lost 25% of league home games, and only won 25%. Sure, it's only four games. But Rafa, despite being new to England, won his first four home games in the league, and seven of the first eight at Anfield.
At this stage of the season in 2004/05, no-one was thinking that Liverpool were going to do the amazing things under Benítez that we saw between 2005 and 2009. But right from the outset there was a sense of things getting better: home form improved dramatically (Houllier's home record in his final two seasons was below 50% for wins, with five home defeats in 2003/04 alone); more creativity; better organisation.
We didn't see Istanbul on the horizon, or Athens, or getting anywhere close to 86 points in a single season, but we saw a team starting to gel, even with a worse squad than the one Roy Hodgson inherited. (And believe me, it was worse.)
But now we only see a team in reverse. If last season was a step back, this feels like a running jump off a cliff.
(Thanks to Will Simpson for the 'End of an Error' headline.)
* * * * *
"Pay As You Play: The True Price of Success in the Premier League Era" is released on November 9th.
Amongst other things, the book looks at the increasing correlation between transfer spending and success, with plenty of evidence presented to back this up. All 43 clubs to play in the top-flight between 1992 and 2010 have their own chapter, complete with views from an expert fan/journalist. To be 100% fair, managers are rated on how they performed purely in relation to their budget: looking at things like cost-per-point (in other words, how expensive their team was in relation to the league points garnered, and weighting this against the norm for such a level of achievement). And a lot, lot more.
Exclusive material relating to Liverpool will be made available to subscribers of The Tomkins Times. The contributors of other clubs will feature the research in their own work.
Jonathan Wilson: "An ingenious and intelligent look beneath the surface to reveal what the headlines too often don't tell us. Fascinating."
Gabriele Marcotti: "For years we've judged football and football people without the analytical tools to do it properly. Finally a book that attempts to do so intelligently. Hopefully a harbinger of more to come!"