Given the difficulty currently being experienced by Roy Hodgson at Liverpool following a relatively successful spell at Fulham, I thought I'd make the following chapter from Pay As You Play available to subscribers to this website. Chapter Three looks at the almost total lack of success when managers move from smaller Premier League clubs to one of the bigger ones.
We look at the many examples, as well as why we think this might be the case. In times gone by there seemed an ability to 'move up', but as with players coming from lower divisions, the bar has been raised in the top flight; and specialist managers are clearly needed at the clubs that experience the greatest pressures.
There's also the issue that some managers just don't suit certain clubs.
The following is for Subscribers only.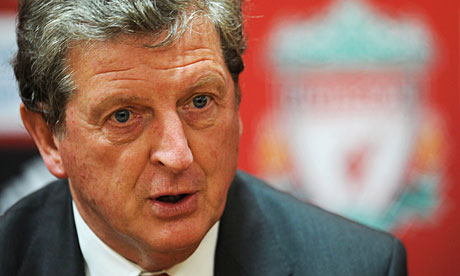 [ttt-subscribe-article]
"Pay As You Play: The True Price of Success in the Premier League Era" is released on November 9th.
Amongst other things, the book looks at the increasing correlation between transfer spending and success, with plenty of evidence presented to back this up. All 43 clubs to play in the top-flight between 1992 and 2010 have their own chapter, complete with views from an expert fan/journalist. To be 100% fair, managers are rated on how they performed purely in relation to their budget: looking at things like cost-per-point (in other words, how expensive their team was in relation to the league points garnered, and weighting this against the norm for such a level of achievement). And a lot, lot more.
Exclusive material relating to Liverpool will be made available to subscribers of The Tomkins Times. The contributors of other clubs will feature the research in their own work.
Jonathan Wilson: "An ingenious and intelligent look beneath the surface to reveal what the headlines too often don't tell us. Fascinating."
Gabriele Marcotti: "For years we've judged football and football people without the analytical tools to do it properly. Finally a book that attempts to do so intelligently. Hopefully a harbinger of more to come!"