Given the criticism now coming the way of Rafa Benítez, I thought I'd put together a few bullet points to illustrate why much of it is as off target as an Erik Meijer shot.
It seems it doesn't matter how close the Reds came to landing the title last season, a few games into this campaign and already the calls are going up to sack him. Such short memories, eh?
We now have Alan Hansen saying that Benítez hasn't made one great signing in the £3-10m bracket. Alan, what have you been smoking? If Pepe Reina isn't a great signing, then no-one is. Current form notwithstanding, Agger, Skrtel, Benayoun and Kuyt have all proven they are worth the money paid for them, if not a hell of a lot more. And Emiliano Insua didn't even cost as much as £3m. (Luis Garcia wasn't a bad investment at £6m either, given the success he helped achieve.)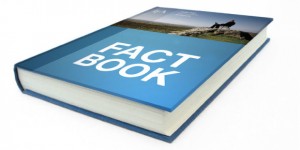 This may be opinion, and not fact, but I don't think any judge of football would say that at least Reina isn't an inspired investment. But in that price range, Hansen "doesn't see any". That failure to spot even a basic detail frustrates me greatly. (Members of this site can read my detailed analysis of Rafa's spending here. For an examination of the wider myths surrounding Benítez and his methods, click here for a free article.)
While I agreed with a few parts of Hansen's article, I just don't see how anyone can make such a basic error, especially when quoting a new Arsenal signing (Vermaelen) as an example of a great signing after 10 games compared with Reina's 200, and his three Golden Glove awards.
Anyway, here are some facts:
• Detailed analysis (as presented in the incredibly well researched book 'Soccernomics', aka 'Why England Lose') shows that the size of a club's wage bill correlates with an accuracy to 92% of the success it achieves. Based on this fact, only two clubs have had a big enough wage bill to win the Premiership since 2004. Funnily enough, they are Chelsea and Manchester United. (Now there's a coincidence.)
• At the time of the last published figures, Arsenal's wage bill was higher than Liverpool's. Whether or not that's still the case I don't know, given the turnover of a few players at both clubs, but Manchester City's certainly now is. Indeed, the wages of City's strike-force alone is mind-boggling.
• Unlike Mark Hughes and Harry Redknapp, who have £200m+ squads, Benítez can at least boast five years in his position. However, Benítez has spent most of his time competing with Arsene Wenger and Alex Ferguson, who have spent far longer in the job. Carlo Ancelotti is now an obvious exception, but he inherited a big, strong squad. And yet in 2008/09 Liverpool finished above Chelsea; unthinkable as recently as 2006.
• Arsene Wenger and Alex Ferguson also have the benefit of youth teams reshaped over a decade ago (and it can take the best part of a decade for a youth system to bear fruit). Liverpool now have some excellent 17-20 years olds, and one of those, Emiliano Insua, has been one of the stars of the season.
• Although Benítez has a gross spend of around £230m, his net spend is less than half that amount, due to needing to sell in order to buy. In 2009, he hasn't even been allowed to fully reinvest what he's raised in transfer fees.
• The proof that Benítez hasn't been able to compete in the transfer market is seen in the fact that he has never had anything better than the 3rd-most expensive squad in the Premiership. In 2008/09 he came 2nd with the league's 4th most expensive squad. Currently, Liverpool have fallen into 5th place in terms of squad cost, some £50m behind Spurs, and even further behind United, Chelsea and City. Whatever the reasons behind it, Liverpool are now financial also-rans.
• In his last four full seasons, Benítez's Liverpool have averaged 78 points each campaign. This is what Arsenal needed to win the league in Arsene Wenger's first season. Gérard Houllier was sacked after finishing with 65 and 60 points respectively in his final two seasons.
• Benítez has posted 82 and 86 point totals within the last four years: the two highest since 1988, and higher than many of the Reds' league-winning vintages. The bar has been raised by the über-strong clubs with bigger stadiums and more money than Liverpool; sad, but true.
• Despite Wenger being a great manager with three league titles, his record in the Premiership is not as good as Benítez's in the past four years, either as a whole, or in terms of how close he's got to the eventual champions. The previous four years are more pertinent to me than the past few games; any team's form can suffer over the short term. But short term attitudes in football are foolish (again, see Soccernomics).
• No manager at a 'big four' club has had to work with the instability and lack of cohesion behind the scenes that Benítez has faced. Only Jose Mourinho has had an increased level of interference, and his success at Chelsea stopped the moment his relationship with Roman Abramovich soured. It's hard to know what the hell is going on with the Reds' owners, but 'unity' doesn't seem to be part of their lexicon.
• Benítez's league win % is identical to Bob Paisley's, and only behind Kenny Dalglish in terms of post-war Liverpool managers. Bigger squads and extra substitutes enable big clubs to win more games in the modern age, but even so, Liverpool have never had squad investment to rival Chelsea and United; at full-strength, only those two clubs can bring on £20m men from the bench.
• Benítez's league win % is a fraction over 57%, and clearly far greater than those of Roy Evans (51%) and Gérard Houllier (51%). Graeme Souness won only 41% of his matches. (Now things really were shite back then.)
• Benítez's Champions League win % is also 57%. So he's as adept at home or abroad.
• In every single season, Benítez has helped Liverpool qualify for the Champions League. The club was failing to even shine in the UEFA Cup the season before he arrived.
• Since 2003, two new, previously unseen factors have crashed into English football: the hitherto unimaginable mega-wealth of new owners at Chelsea and Manchester City. They have changed the face of the game.
• No matter how good or bad the start under Benítez, Liverpool have always had a strong second half of the season. Sometimes this has meant challenging for titles, other times it has meant comfortably making the Champions League (bar his first season, which was achieved by winning the bloody thing).
• Benítez's 2nd-most expensive signing to date has yet to even play. That's partly Rafa's fault for investing in an injured player, but if there were no alternatives of equal ability who were available and affordable, would we not rather the manager take the long-term approach than make a compromise? If Torres had been injured in 2007, would we rather he spent £20m on Darren Bent or show some patience?
• Benítez buys little-known Xabi Alonso in 2004 for £10m. Alonso was excellent for two seasons. Then for two seasons Alonso was mediocre and injury prone. Benítez looked to replace him with a more reliable (fitness-wise) player who might give his midfield more Premiership grit. Alonso responds with world-class season. Alonso, approached by most successful club in history offering a king's ransom, then asks to leave. Alonso is sold for £30m. Rafa Benítez is therefore, apparently, an idiot. David Moyes is labelled a genius for selling his best defender for big profit after he asks to leave (with his performances having been affected).
• Liverpool's attacking record has improved under Benítez, with the Reds top scorers in the league last season (even without Torres for half of those games), to go with a number of club records on defensive fronts, including most clean sheets for a keeper and fewest ever defeats in a season.
• In every single season, Benítez has seen Liverpool into the knockout stages of that competition, with the club only having got that far once under his predecessor. These successful campaigns have raised at least £100m – without which one can only imagine the effect on team strengthening.
• Liverpool became the highest-ranked team in Europe during Benítez's tenure, based on the Reds' results in the Champions League.
• When Benítez has had more than £8m to spend on a player, his overall record in the transfer market is excellent; by contrast, the average cost of his outright flops are around £2.5m per player (or peanuts in today's money).
• Relatively speaking, the current Liverpool side is way behind the teams of the '90s in terms of how much they cost to assemble. By using my Relative Transfer System (comparing all transfers to the record of the day), it becomes clear that the current side is also at the expense level of any of those to win the Premiership. (More on this in Red Race.)
• Benítez purchased Fernando Torres, Javier Mascherano, Xabi Alonso* and Pepe Reina: just four players who are currently worth more than his entire net spend. (*Alonso having been sold for £30m.)
• By my calculations (and therefore not fact but opinion), the Benítez signings in the current squad – therefore not including Gerrard and Carragher – added to the players he has both bought and sold, equates to a 'worth' of £320m. So his investment has been very shrewd.
• Benítez does not rotate as much as Alex Ferguson; facts show that certainly he hasn't since 2006. (Just a quick example of some of the myths I've been trying to lay to rest.)
• Finally, Liverpool have never been out of contention for major silverware earlier than the end of April. Twice it's been when reaching the final of the Champions League, once the FA Cup, once the Premiership, and the other occasion was when Liverpool came within extra-time of a third European Cup final in four seasons.
While in Red Race I argued that Liverpool could challenge for the league, and indeed expected them to do so, this was before the disruption of Alonso leaving, which threw the core of the team into transition. However, I also concluded that by rights, looking at wherewithal and not history (after all, history doesn't win trophies – otherwise Nottingham Forest would still be contenders), Liverpool should be finishing no higher than 4th.
The 'trouble' is, Liverpool have a great name, but are not a great financial institution (or backed by one) in an age when that is more important than ever. The 'trouble' is, Benítez inflated our right to succeed in Europe, having been piss-poor for the most part since 1991, and last season inflated our right to think our club can win the league.
Liverpool are still one of the greatest names in world sport. As such, it is expected to challenge for major honours. But there is no way of cutting corners. As 92% of success is dictated by wage bill, there is a less than one in ten chance of breaking that pattern. Last season, Liverpool nearly did so. But as with Arsenal, perhaps the Reds are now an up-and-down team, riding the crest of a wave one year, and dipping back down again the next when the squad is pushed beyond its limits, or key players are lost; and as new, richer challengers emerge.
If people want to throw the baby out with the bath water, that's their call. This is mine; and a clarion call at that. Frankly, I think it's pathetic to attack the man given his record in often difficult circumstances, but that's modern football and the modern fan. Just as the majority of people would rather read Jordan's endless stream of biographies than those of the great thinkers of our time, this world is dumbing down at a rate of knots.
However, those who want something sensible and intelligent to read, click here. Those who don't, click here.