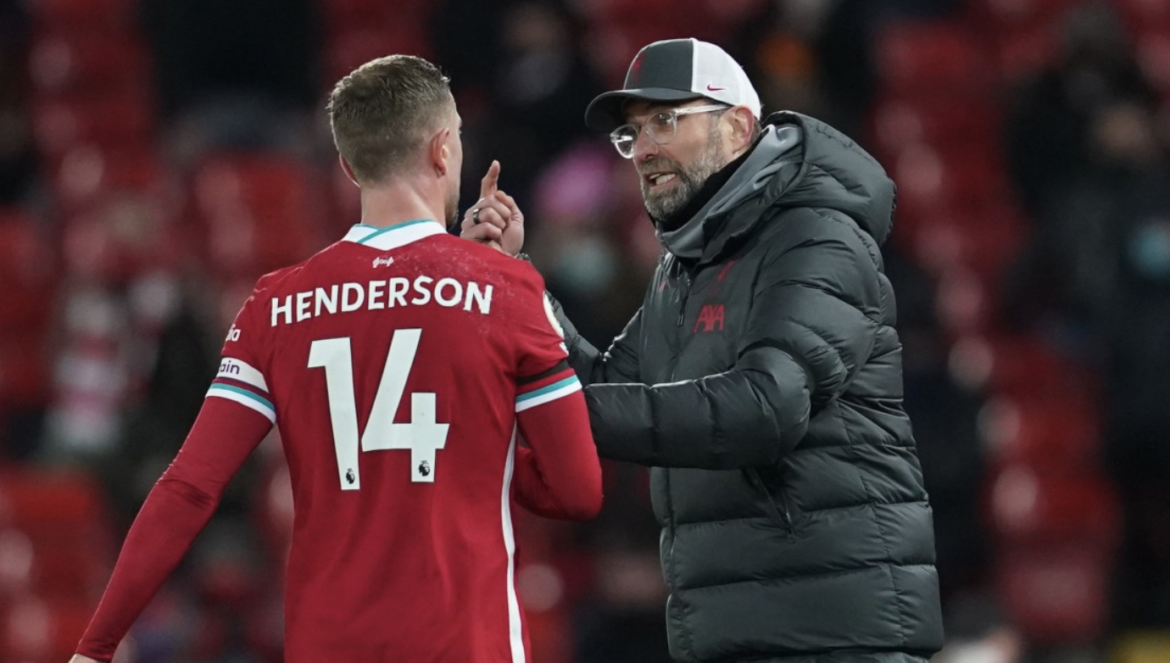 Best posts of the week, as chosen by Chris Rowland and Daniel Rhodes.
1 – Paul Tomkins discussing the siren calls for new signings:
I get that people like big signings. But why do people think it's the *only* way to succeed? Or that it's the only investment a club can make that costs fortunes?
Having already bucked the normal spending trends to break all kinds of records, can't people see the quality of the squad, and think back to the injury madness of last season?
City and Chelsea may well buy their way to success again, but we can't compete on that level. But we can continue to do it the way that worked incredibly up to last season, and where last season was derailed by masses of injuries and VAR injustices. To finish third was a minor miracle.
We still have Klopp. We still have all our best players, bar Gini. We have loads of emerging talents. We have loads of returning match-winners. We have a proper preseason under our belts. We're sorting new deals out for all the important players. We've added a phenomenal young centre-back.
You'd think, to listen to some of the analysis, that Man United have been ultra successful in recent times and Liverpool are a bunch of chumps. How many times do United and Everton have to win the transfer window before people look beyond winning the transfer window? When we won the title, we spent no money and City spent £120m on two players. We bought Jota, Thiago and Tsmikas last season, and didn't do as well, albeit for other reasons. But just buying players is not enough.
And while I lost my patience on here the other day arguing about the *evidence* of City still cheating, they are obviously still financially doping (legally) and probably doing much more besides. We can't compete, as I outline in the piece, without risking our future. I don't think people know about the Real Madrid flops (based on what they should have achieved) or the Leeds implosion. No one knows their history anymore. Anything before 2021 is considered too old to bother with.
2 – Eddierobusa with some explanation of FFP and the salary cap operating in La Liga:
The impact of a La Liga type salary cap on the EPL. A really good short video explaining what it is, and how it would affect EPL clubs:
https://www.youtube.com/watch?v=zjdBELHif20
And it helps explain Barcelona's current transfer problems. Some key points:
it is based on projected revenue, rather than historical accounting data. In this it reflects how clubs (or any business for that matter) actually works.
the budget combines the costs of wages and transfers (amortisation of player contracts is typically the second largest budget item). In this it allows clubs to flex how they spend their funds – plenty of the 'punditry' are currently criticising Liverpool for their limited transfer activity, however almost none comment on the extensive work being done on contract renewals / extensions.
figures are subject to independent validation; again this is standard business practice
Of course it depends on an ability to enforce it, and here La Liga have come up with the great idea that a club cannot register new players until it shows it is in compliance with the budget – that is why there is a very real possibility that Barcelona may not be able to register Depay, Aguero and others.
And who in the EPL would be most affected? …….. Everton. Yes , really – that is what happens when you are the perennial winners of the transfer window, rather than actually winning enough games to qualify consistently for Europe.
Worth a few minutes of your time, and while any system will have issues, I found the structure of this approach very well balanced. FFP can be done well if you take the time to think through how it needs to be structured.
3 – Jeff on the return of our injured centre-backs:
The injury suffered by Joel Matip is one of those for which you can confidently predict when he can return to play for the first team. The injuries to both VVD and Joe Gomez are a different kettle of fish. The rule of thumb with and ACL injury says that you can start resume training in the 5 to 8 month period and return to play after 12 months and be back to full fitness 24 months. Now, it is also true that no one knows the true extent of VVD's injury and we know he had the best surgeon Liverpool could find to do the operation and he had the best people Liverpool can find to help him not only return to fitness but also match fitness. Sometimes lads return far faster and sometimes far slower which means in the case of VVD I hope the medical and fitness people keep a close eye on him for sometime to make certain that he stays within himself and does not reinjure himself which is a possibility that must be at the forefront not only of him mind but also Klopp's mind and Liverpool's medical staff and fitness staff.
Second, Joe Gomez's injury was a tendon injury. Again, I am confident that he had the best surgeon Liverpool could find and first class people to help him recover. This being said, if one looks to North American athletes that have had similar injuries the evidence points to the fact that a large percentage of them do not make it back to their previous level of performance on the pitch. Second, the evidence says that the recovery period will be far longer and more difficult for this injury than for an ACL injury. The problem seems to be that players who suffer this injury lose lateral quickness which is a large part of Joe Gomez's game on the pitch. I am not saying that Joe Gomez will not make it back to the level he showed before his injury but I am saying he had a far more problematic injury and he needs to be far more carefully handled than VVD.
One should applaud both of these lads for what they have done to overcome serious injuries and applaud Liverpool for investing in the best medical care and fitness care that exists. Nonetheless, we all need to remember that both of these lads experienced serious injuries and give them the time they need to hopefully return to the level they showed in match after match before the injuries. In addition, we must remember there is a night and day difference in the intensity of training sessions and pre-season matches and Premier League matches.
My point is that the Premier League is a marathon and while the evidence appears to be that Gomez and VVD are ready for the season, I think it would be a mistake to push them to hard and too fast but to give them time and perhaps some minutes in matches that matter before we ask too much of them on the pitch. If I sound cautious, it is because I am just trying to say being careful with them just makes sense in the long run.
4 – Vinny looks at last season's home and away league tables:
I've just been looking again at those home & away tables and the relevant points tallies. Now I know the gist of this was covered in depth by Mark Cohen yesterday, but I do find some of the resulting numbers interesting.
(All figures are for the 17 teams who competed in the PL in both 19/20 & 20/21)
In 19/20, only Southampton had a negative home to away points ratio with just 40% of their points being won on home turf. Interestingly, if we exclude Sheff Utd for a moment as they are a statistical outlier with their low overall points tally, Southampton have the highest home to away points ratio for 20/21 at 63%! (Sheff Utd were 70%). Something afoot on the South Coast?
In 20/21, 9/17 teams finished with a negative home to away points ratio (that's over 50% for statisticians!)
Everton, Man Utd & Leicester were particularly anomalous with jus 37%, 42% and 42% of points won at home respectively.
In 19/20, Everton had won 63% of their points at home, a figure bettered only by Arsenal (64%), Spurs (66%) and Villa (69%).
Looking at individual teams performances against their own prior tallies, West Ham last season recorded 155% of their home points from 19/20. The aforementioned Saints were next at 129%. At the other end of the scale, only Sheff Utd (48%), recorded a lower year-on-year tally that the Reds who managed only 60% of their title-winning home points figure.
Away from home, last season Villa recorded a scarcely believable 273% of their away points tally from 19/20, with Everton also way up there at 206%. In contrast, those two previous outliers, Sheff Utd (33%) and Southampton (52%) saw the biggest drop-off in away points gained.
Now I know a part of this variance can be apportioned to general improvement (Villa) or decline (Sheff Utd), but nonetheless there are certainly some interesting numbers in there.
It's virtually certain that home points will increase this season with the resultant decline in away points following suit.
I agree with Mark's sentiment that Man Utd's away record feels unsustainable, and also that 'rebuilding' Fortress Anfield will be key to our title charge this season!
Come on Redmen!
5 – Mark on the Reds' ability to prove the pundits wrong this season:
I've read about fifty previews and not one has Liverpool to finish as Champions.
All this based on last season, a year where football as we know it didn't exist.
There are so many 'anomalies' that occurred last season which have been brought forward by pundits as this years 'opening balance' – as if we can simply expect them to continue;
United's away form – almost entirely anomalous and down to there being no crowds. United put in few 90 minute performances last season, is Varane and Sancho's signing going to give them the in-game consistency they seek? Well, depends – are players their problem or is it a system issue?
It has been accepted that Tuchel's Chelsea now have a set trajectory and it is extremely vertical. But why? I watched a lot of their football last term, and Tuchel kept them nice and compact. But, ask Gerard Houllier, there is a big difference between nice and compact and 90 points in the league, which will likely be the required points tally to win it. It's like, people saw them win a crowd-less CL and suddenly anointed them as City's successors. What do the two things have in common other than that Chelsea have a very good squad who can beat anybody on their day?
And as for City, well, a juggernaut they may be, but two things could mix this season that didn't last and that would give pause for thought. Pressure, and Speed.
Man City wont be able to play the way they did last year, and will find teams much less fatigued, much more motivated with crowds, and generally much quicker than last term.
In 19/20, they looked out on their feet, much slower than years gone by, and to be honest, I don't see that any of that speed has returned.
Then there's us.
Liverpool love a crowd. Liverpool love a quick game. Liverpool love being written off.
And there's Kloppo.
One can make a convincing argument that our squad is not the best in the top four, and one can also make a good shake of other factors like form/fitness etc, but there is no plausible argument in world football that Klopp, and specifically Klopp in this set-up, with Edwards and Ljinders, at this club, is not the most fitting thing in football.
Klopp often talks about the Mentality Monsters, he never takes the credit for that, as if, somehow the players imbibed themselves with that belief, with all that ethos.
If Liverpool are a monster, well, then Klopp is Victor Frankenstein.
And what's that coming over the hill?
Articles published since last Friday, with excerpts:
Monday August 9th:
Total Madness At Barça and Inter Show Why FSG Are Running Liverpool Properly, by Paul Tomkins.
Some Liverpool fans still crave oligarchs or sovereign state owners, and care not if their wealth was built on the deaths and impoverishment and human rights violations of many, many people, so long as they "announce Mbappé"; by comparison to which, a few bespectacled American capitalists with slightly awkward social skills are surely not so distasteful.
While FSG have made plenty of mistakes, they oversaw the delivery of two landmark trophies (the league after 30 years of waiting, to add to quickly ending the 84 year wait in Boston), and even in the midst of a global pandemic, did not leave the club at risk.
Maybe that last fact is the most important. Even in the midst of a global pandemic, did not leave the club at risk
Again, maybe that last fact is the most important.
Tuesday 10th:
Liverpool FC 2021/22 Pre-Season Review: Who's Ready to Reclaim the Title?, by Andrew Beasley.
The return of Joe Gomez and Virgil van Dijk for the final 21 minutes was the main point of interest here, though there were some excellent goals scored by both sides.
Liverpool should have won, as the shot count was 22-6 in their favour and more notably 10-4 for attempts on target. You read that right – Hertha did an Andrey Arshavin, as they had four shots on target against the Reds and converted them all. It's definitely better to get that sort of nonsense out of the way before the real action starts.
Wednesday 11th:
Fixing the Broken Trinity? The Big 2021/22 Premier League Preview, by Mark Cohen.
Players were scoring goals that would be impossible (or very unlikely) with crowds, as they enjoyed the gentle sound of the wind in their ears whilst they pranced up and down the touchline, the only thing missing from this sordid picture the training bib. I've played in front of meagre crowds, in area cup finals and the like, and those games, for the inexperienced like me, were fraught with silly moments as the crowd crescendo caused us to do all manner of stupid things that don't happen in training – and that was in front of dozens of people perhaps.
What of tens of thousands?
Well, it is a hell of a lot easier to control your limbs without the 40,000 odd folk screaming your name, or screaming in general as you wind up to kick a ball 30 yards and it proved a huge equaliser in 2020/21, not so much against talent perhaps, but something more difficult to define – Big Match Temperament (BMT).
Thursday 12th:
Which Centre-Back Pairing Should Get the Nod For the Season-Opener? By Mizgan Masani
With pre-season now done and preparations all but complete for the start of another Premier League season, Liverpool are looking forward with optimism and hope that this year should be different compared to what they went through last season, especially in the centre-back department, where Jürgen Klopp had no option but to juggle a plethora of different options.
This summer though, the manager saw Joel Matip, Joe Gomez and Virgil van Dijk returning to fitness and taking full part in a month-long pre-season, as well as welcoming the club's new signing, the highly-talented and highly promising French centre-back Ibrahima Konate, to further increase the options in that position.
Now Klopp seems to have options on the table to look at when it comes to selecting an ideal pairing to start the season, and hopefully have a run of games together. Because Van Dijk and Gomez's injuries were more severe than Matip's perhaps explains why the former two have played fewer minutes (van Dijk 134 and Gomez 124) in pre-season compared to the latter and Konate (both over 200 minutes).
FIFTEEN New Players For Liverpool – Write Reds Off At Your Peril by Paul Tomkins
After Monday's big free piece, in a week of great subscriber-only content on TTT, I thought it was worth a further free article to just make a point about what a lot of observers seem to be missing about Liverpool's team right now.
To me, it feels almost as if Liverpool have just signed FIFTEEN "new" players – from the point where the Reds were top of the league last season before Christmas. It may be a cliché, but returning players are often just like new signings.
Indeed, often better.
These are fifteen players who played only a limited role in the last campaign.
Virgil van Dijk, Joe Gomez and Joel Matip all had their seasons ended before halfway; two of them well before halfway. Jordan Henderson played just 21 league games, starting 20, and essentially it was therefore just 19 – half the season – when considering that he limped off early against Everton.
Diogo Jota, in terms of actual time on the pitch (as he started out as a sub, before getting injured and then returning as a sub), played just 1,113 minutes, or less than a third of the season. A full season is 3,420 minutes. Nat Phillips played more minutes.
Add that a few hundred of Jota's minutes were when returning from a serious knee injury, and he had the issue that so many others had: nowhere near match-fit when playing after long lay-offs.
Even then, he scored the equivalent of 27 non-penalty league goals when extrapolated. He also added four more in the Champions League, and has scored a fairly incredible seven international goals in the last 11 months – all of which that suggests the extrapolation may have some validity. At the very least, he's developed into a player capable of 25 goals in a season in a top team.
2021/22 Premier League | Matchweek 1 | Norwich City | Carrow Road by Gary Fulcher
Football is back! Liverpool begin their Premier League campaign against the same opponents from the opening day of the legendary title winning 2019/20 campaign: Norwich City. The Reds make the trip to Carrow Road on Saturday for a 5.30pm kick off (UK time), before hosting Burnley and Chelsea on subsequent Saturday's to see out August.
With no restrictions on how many supporters can pack stadiums, it should make for an atmospheric occasion at Carrow Road, with 27,359 supporters expected in to bring the stadium to life. Norwich's pre-season has been disrupted by a number of players testing positive for COVID, resulting in a number of players forced into self-isolation as well as the cancellation of their pre-season friendlies against Sheffield Utd and Colchester.