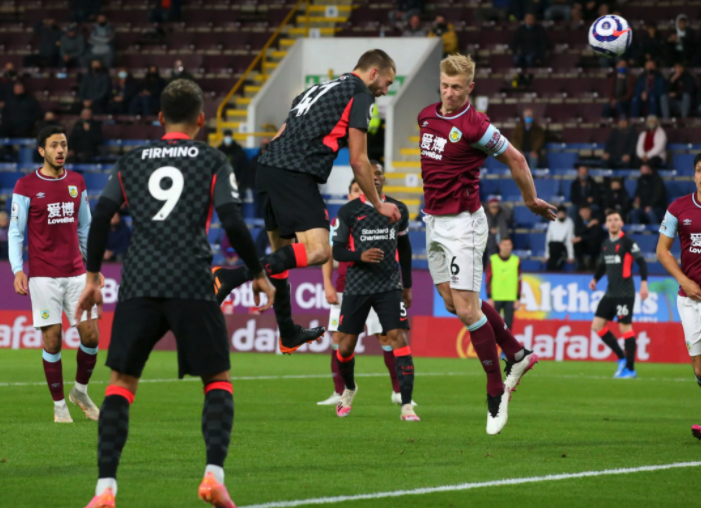 Best posts of the week – as chosen by Chris Rowland and Daniel Rhodes:
1 – Kloppelotti on Alisson's moment of wonder:
This was one of these rare moments when football transcends into being much more important than the most important of the unimportant things in life.
From the moment Alisson takes off from his own goal … until he delivers the most beautiful and heartfelt interview in the history of sports, we're witnessing something we might not ever witness again.
Contrast this to the bitterness and self-serving words uttered by the manager of the opposition and you have the definition of two men poles apart.
Though, let's not drop down to that level. Let's celebrate our hero and now legend, Alisson Becker.
We always knew he was one of the best goalkeepers in the world, but as his beloved manager said, Alisson is a wonderful wonderful wonderful wonderful person.
After, Klopp became Liverpool manager it's quite remarkable how many good people he has assembled in his team … our team. We have been talking about the "no dickhead policy", and it's clear to see that it's bearing wonderful fruits.
Players like Alisson, Henderson, Milner, Van Dijk, Wijnaldum, TAA, Robertson … I could list the whole team of players and coaches. Look at the charity work of Salah and Mané.
For me this all stems from the manager and his vision for developing and maintaining unity. The team will always be more important than the individuals, albeit we need individuals with the right personality and mentality to create the perfect team.
When watching the interview with Alisson linked above (for probably the 10th time since yesterday), I couldn't help shedding another few tears. The measure of this man is incredible. To stay so strong and at the same time share your inner thoughts with such honesty, softness, emotion and humble grace after what he and his family have been through, are something we all should be encouraged by and learn from.
Boys don't cry is not a measure of how to become a man. There is no better man than Alisson Becker to lead the way.
2 – SurfingRed has had enough of banks-of-4 merchants like Allardyce:
You know I have a suggestion for Allardyce, Dyche, Hodgson and all the other Banks-of-4 merchants who cede possession and take the easy option of playing for counter-attacks, lumping it to channels and loading the midfield with light-heavyweights. How about a different approach instead of drilling your squad on shape until they move in their sleep like a table-football team? How about not fermenting a stomach-stewing stomachful of battery acid every match?
How about not whining about the unfairness of the referee's decision when you've had near-zero shots on target? How about setting up your team on a trajectory so it can improve and compete rather than simply kick opponents who practice their superior skills? How about not bitching about your lack of fortune when you allow the game to be played in your final third? How about a mindset other than inferiority and resentment? How about you have the balls to play some football? Particularly if you've sod all to risk because you're already relegated?
3 – Jeff takes time out for some thought for Spurs' interim manager:
There are some in this world that I always wish all the best and hope good things happen to them. In this list, there is Ryan Mason who is the interim manager at Tottenham. Some may remember his horrific injury which ended his career and as I wrote ever since then I have wished him all the best. If his Tottenham win against Leicester, it may well get him promoted to being permanent manager which he surely deserves and of course this would work for Liverpool.
4 – Allen Baynes on a walk through Liverpool:
I stayed in the Premier Inn at the Albert Dock last night and I did not have a good nights sleep due to some noisy kids in adjacent rooms. I was in the corridor bellowing at midnight and up and out by 6.50 to walk to Clubmoor just past Anfield. My thoughts turned to the game, Burnley, ale house football with their fans as uncultured as their team. Not a nice thought!
I set off as an unhappy bunny, but as I got into my stride and the sun shone my mood improved. I reached the top of Everton Brow with its panoramic view of our wonderful city.
I turned into Breck Road and was struck by two things, the litter and the faces of the people off to work and the kids off to school. I was struck by the stressed faces and the evident poverty of the people I saw I realised that many people in the L5 neighbourhood are up against it. Mood lowered, how can this be in the 21st Century in the 5th richest country in the world. My answer corrupt local and incompetent national politicians.
As I tramped on I spotted Fowler St, if only we had him tonight. The next street is Hunt Street, imagine God and Sir Roger with Thiago in midfield
now there's a thought to lift the mood.
Now on either side of the road are banners hanging from lampposts, they carried our anthem, When you walk through a storm, hold your head up high. Mood lifting. Next banner, don't be afraid of the dark. By the time I got to 'though your dreams be tossed, I was like Allison on Sunday, almost running instead of walking!!
Then came the Paisley pub and shortly after the official LFC Supporters Club with 7 CL Cups on the roof.
Burnley my arse we are Liverpool!!
5 – Paul on the success we have when we are a taller team:
We've played just 8 PL games with an outfield 10 that averages over 181cm, or 5'11", with a max height of 182.2cm. Bear in mind, Man United have averaged over 184cm this season.
We've scored 7 of our 11 PL set-piece goals in those games where we've been roughly the height of Roberto Firmino!
In the other 29 games we scored just 4 set-piece goals. None of those were in the 13 games when the outfield side was 179.8cm or shorter (177.8cm the shortest).
In the 13 games when we had our shortest team, and when we scored no set-piece goals, we conceded 5 set-piece goals.
So, the balance, despite still being a short side by overall PL standards – but not in those 13 shortest sides – is 11 set-piece goals scored, 4 against. The taller we get, the more set-pieces we score.
The PPG with a taller LFC team (2.33pg in the 24 vaguely tall lineups) is miles ahead of the PPG with a smaller team in those 13 games – just 0.8ppg. One is title-challenging form, the other is relegation form. Obviously it's not just the height issues, with injuries to so many players who have other qualities too. But height against the big bastards is vital.
As I've been saying all season, it's not the little clubs that have troubled us – it's the shortness of our side against the big brutes of those little clubs.
We were losing so many aerial battles, and reversing that has made a huge difference, by switching to two rookie centre-backs and putting Fabinho back in midfield. Five set-piece goals from just the last 3 games, and that could be the thing that gets CL football. And even when we took some tall players off against West Brom, it was our 6'4″ keeper going for a ball with our 6'3″ defender that resulted in the winner!
6 – Tash reflects on the season after the victory over Burnley:
I'll admit, I'd pretty much given up on Top 4 a few times this season. While there was always that chance for us I just couldn't see us putting together a string of wins to take advantage. At times it's felt like the battle of the fuck ups. Not who will win the most games, but who will fuck up the least. And it was in the balance for a while. Still is really.
This season has tried me like no other because it's felt so damned unfair and yet every time I've edged nearer to that point of saying "it's gone" it's dragged me straight back in again. To have achieved what we have, to put ourselves in this position, is already an incredible achievement. But we have to be careful not to think the job is done. It's in our hands and we are now massive favourites, but it's not done yet. If it does happen I'd have to agree with Klopp that it will be among his biggest achievements as a manager.
Last night was a bit of a struggle again. It wasn't as easy or as trouble-free as 3-0 sounds, yet I always had the feeling – evening at HT yesterday – that we could go on and rack up a good score. Even more than the 3 we finally managed. Better finishing and a touch more luck and I could see us scoring almost at will. In saying that though, I thought we struggled a little defensively. We could very easily have conceded. Both Phillips and Williams (who was almost knocked to the ground by a shot which hit the top of his head rather than him heading away) looked a little shaky at the start and even the likes of Fabinho and Mane, normally so strong on the ball, were being out-muscled and bullied by the Burnley players. We struggled to cut off their supply of long balls and crosses. Their lack of finishing prowess shows exactly why there are where they are in the table. They failed to take any advantage.
As it was, while we looked lively going forward from the off we grew into the game again and had spells of real domination although there was a noticeable lapse again in the 2nd half. I think this is where the crowd had an effect as Burnley were driven on to try their luck. I just wish we could start with the same authority – if only for my nerves – but this is where we are this season and it's simply all about results. Especially now. 3-0 is an excellent result to take away and so it all remains for Sunday. Despite it being said countless times already, this is the first time in ages where it's properly in our hands. 1 more effort. 1 more push. 3 more points – although I have a hunch we won't actually need them.
I'd love to finish 3rd, I'd love to see Salah take the Golden Boot and I'd love to see Williams cap his somewhat shaky emergence with a goal. It would be nice to see Gini sign off with a goal to clinch CL football, just as he did at the end of his first season. But I'll settle for anything that sees us finish in that Top 4.
Articles published since last Friday, with excerpts:
Sunday May 16th:
"Alisson!" One of the Best Ever Moments as a Liverpool Fan, by Paul Tomkins.
In a game in which Liverpool had all the ball yet somehow conceded all the free-kicks, we saw Mike Dean actually get criticised on Sky for stopping a Liverpool attacking and then rightfully giving a drop-ball, even though it was line with the new rules; and then, with their offside player totally blocking Alisson's view when other headed them in front, claim it was somehow unfair to rule a clear "interfering with play" effort out (as if the keeper's view is totally blocked, it's simple. Why do they feel they need to complicate it, and make a drama out of obvious calls? Ratings, obviously).
The trouble with having three ex-Liverpool players on TV is how they fall over themselves to not look biased, much like having a referee from Merseyside has to virtue-signal his way thought the match by saying, with every decision, "I'm not biased, you know!" For most of the game, Liverpool had 75% of the ball and yet had somehow been deemed to commit 75% of the fouls. It's insane.
Monday May 17th:
Post-Match Analysis: West Brom 1-2 Liverpool, by Daniel Rhodes.
This was the Reds' second highest shots total of the season (26), just one behind the (27) we had in the defeat against Burnley. We carried on the trend of 14 shots inside the box that we've had for the last seven matches; and although we had almost twice the xG on average across the models (2.07 – 1.2), the Baggies did manage to attempt three big chances to Liverpool's two, and they were the only team to convert one (although Robson-Kanu did miss the other two he had in this match). Firmino and Mane were the players who missed our quality chances.
2020/21 Premier League | Matchweek 37 | Burnley Preview | Turf Moor | 8.15pm Kick Off, by Gary Fulcher.
Like many teams since the pandemic rampaged around the world, the Clarets have struggled at home this season without the backing of their supporters, winning just four of their previous 18 games at Turf Moor, compared to eight wins from the 19 played at home last season.
They enter this fixture on the back of a 0-4 defeat to Leeds at home and have lost five of their last seven Premier League games. Going even further back, Sean Dyche's side have won just four of the last 18 in the league, with all four victories coming away from home. Their last league win at Turf Moor came against Aston Villa in a 3-2 victory on January 27 2021.
Thiago Turns Mercurial Displays Into Consistency – Has He Nailed the Premier League?, by Paul Tomkins.
It bears repeating: Liverpool are challenging for the top four despite a season-long injury crisis (up to 11 players out at a time, often £300m-worth of players absent); VAR nonsense, with a strange penalty and overturns imbalance; lack of height/heft/leaders, resorting to 7th and 8th choice centre-backs; some players running on empty; all after a disastrous Covid-corrupted preseason that was barely a preseason at all, with key personnel suffering the deaths of parents and unable to attend the funerals in distant lands. And that's just part of the story.
I genuinely think that to finish 3rd or 4th would be up there with Klopp's greatest achievements. It's easy to boost "underachievement" with statements like that, but the adversity has been off the charts. I can't recall anything like it.
To even be in with a shout after all the adversity is in itself a minor miracle; although nothing can come close to Alisson Becker scoring the Premier League's first ever winning goal by a goalkeeper (and presumably, not many keepers went up prior to 1992) for miraculous moments.
Tuesday May 18th:
Liverpool Went the Whole Nine Yards in April, as Their Goals Prove, by Andrew Beasley.
April was strange. It didn't feel like the Reds had enjoyed a particularly good month, and yet they were the second best team in the Premier League in this arbitrary 30 day period. Though as they only won two games out of four, that says more about the dross in the Greatest League In The World™ rather than any excellence on their part.
Thursday May 20th:
Post-Match Analysis: Burnley 0-3 Liverpool by Daniel Rhodes
It was a comprehensive win in the end and that is reflected in the stats: Liverpool attempted twice as many shots (20-10), nearly three times the amount of shots inside the penalty box (15-6), three expected goals to one on average and four big chances to two.
Incredibly, all six quality chances were missed by both sides, and yet the visitors scored all three of their shots on target!
Friday May 21st:
2020/21 Premier League | Matchweek 38 | Crystal Palace Preview | Anfield | 4pm Kick Off by Gary Fulcher
So, against all the odds and obstacles Liverpool have faced this season, Klopp's side enter the final game of the season knowing that if they match or better Leicester's result against Spurs on Sunday, Champions League football will be back at Anfield next season.
With 10,000 supporters back at Anfield for the visit of Roy Hodgson's Crystal Palace, it should be a great atmosphere to see out the season and push the Reds over the line.