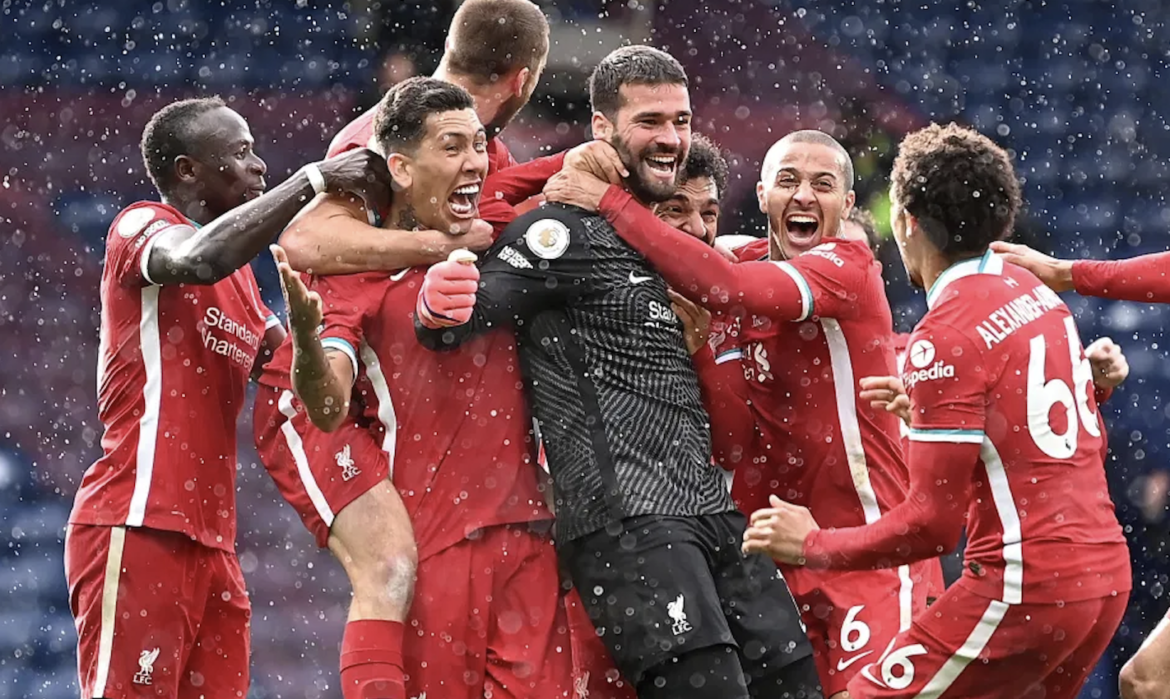 While winning trophies and being in the Champions League can be painted as "everything", sometimes the best things in football are mere moments.
And we just had one this afternoon, that ranks up there with Divock Origi's winning goal against Everton as surreal moments that didn't guarantee any silverware, but boggled my mind. In over 40 years as a Liverpool fan, this ranks up there for me. The 'corner taken quickly' was another – moments that defy belief, and show you something new.
The fact the goal makes Champions League football a bigger possibility next season means it wasn't just window dressing. So that helps, even if we don't yet know the eventual significance.
The fact that Alisson's father died suddenly less than three months ago just added an extra layer of meaning, in that a player wouldn't normally end up in tears after scoring a goal, and yet he couldn't stop crying. But this was no ordinary goal, in no ordinary season.
It took only 140-odd years for a Reds goalkeeper to score, and it could not have been more perfect. It was the 5,793rd official game since 1892, and it ended about as perfectly as any before.
This has been the mother of all shitty seasons, albeit still not without quality players, top-notch performances and incredible fortitude, in the face of an absurd injury crisis that had reached 11 absentees by kick-off (and still, on balance, a terrible number of VAR decisions).
The Reds fielded kids, and had kids on the bench. Both centre-backs had never even played top-level football before this season, let alone played a professional game together. Now they're expected to keep out elite forward lines, and giant lumps like those fielded by Sam Allardyce.
Liverpool had £300m of players – adjusted for inflation – out injured; more than the total cost of the fit match-day 20.
The majority of this article is for subscribers only.
[ttt-subscribe-article]