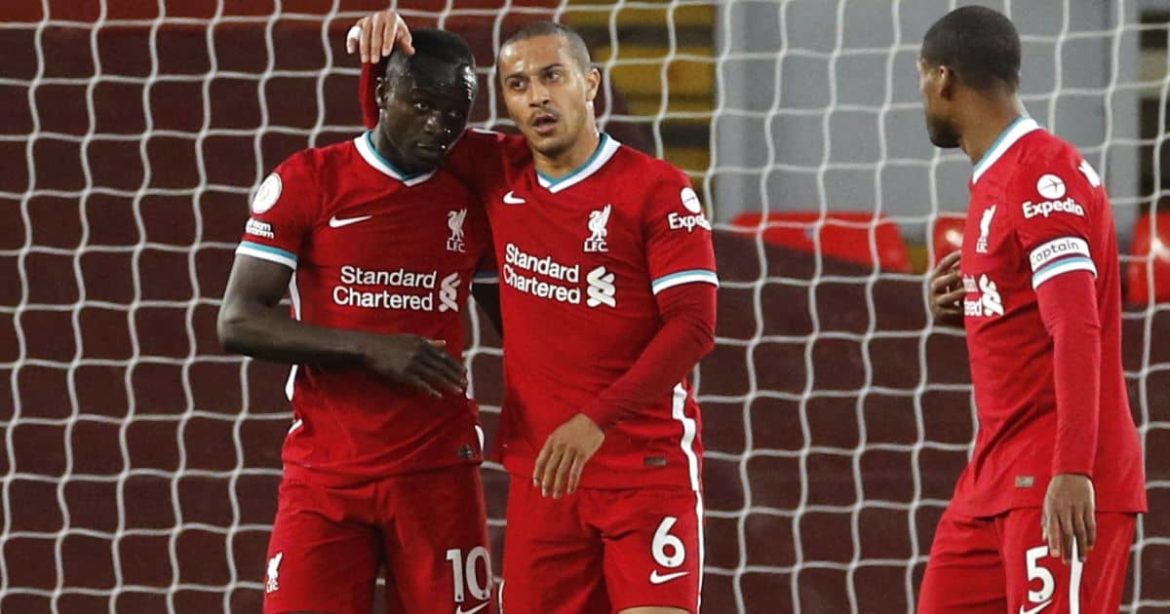 Having written about the joy of Alisson's headed goal yesterday, I wanted to write something else, and focus on the star man at the Hawthorns. (Trent Alexander-Arnold was a close second, mind.)
Incredibly, Thiago – new to England, with no preseason and then, thanks to Richarlison, almost no kneecap for a few months – has still only played about half a season in terms of minutes (1,790, from 18 starts and four as sub; so a fraction over 50%), but it feels like he has finally settled into the team, as the XI (even though missing so many big names) stabilises around him, with fewer changes from game to game.
He started so brilliantly, in a team containing the height and heft and leadership of Virgil Van Dijk, Jordan Henderson, Joel Matip and Fabinho, before his season was almost curtailed. He returned midseason, but to a team lacking confidence and a ton of key players. He returned to a team so shorn of height and heft that it then did not score a set-piece goal for five months. He played well upon his return, but the team struggled. Then everyone started to struggle.
Just a few weeks ago, against Southampton, he looked utterly lost in the first half, before taking total control of the game after half-time. Since then he has been little short of sublime. Against the Allardycian Dogs of War (aka the Dogs of Dogshit), Thiago ran the show.
This article is for subscribers only. See details below for how to sign up.
[ttt-subscribe-article]