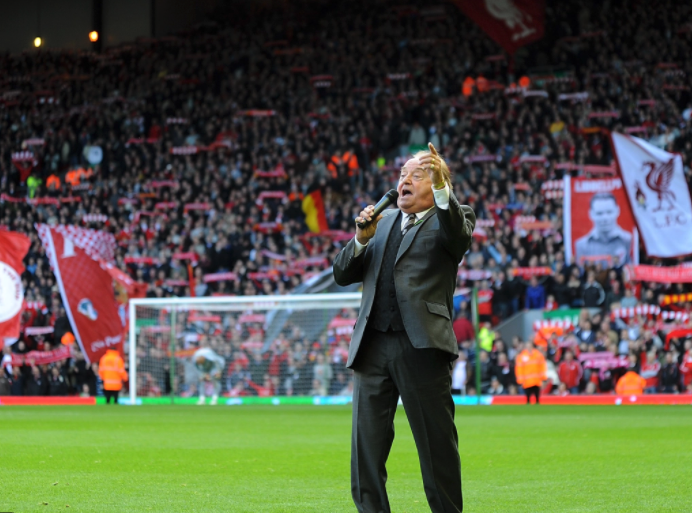 Best posts of the week:
Chosen by Chris Rowland and Daniel Rhodes.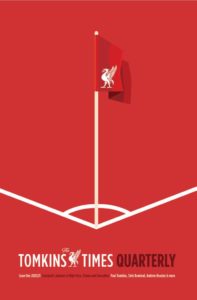 1 – Krishaldo with a surprising revelation about John Terry:
Speaking on Paddy Power's podcast, From The Horse's Mouth, Thompson, who was Houllier's assistant manager at Liverpool, said: 'In the final game of the 2002/3 season, it was a shoot-out between Liverpool and Chelsea for the last Champions League place.
'This was just before Roman Abramovich came in. We'd heard Chelsea were in dire straits, and they weren't going to offer Frank Lampard or John Terry a contract.
'After the game, as Chelsea were doing a lap of honour, Gerard Houllier said to me that Terry was a bit of a player. I agreed, adding I didn't think they'd offered him a contract.
'So Houllier went and shook John Terry's hand and asked 'how would you like to play for Liverpool?' and John said: "I'd love to, Mr Houllier."
'After, we sent one of our coaches in to the players' lounge and asked John for his agent's phone number. John said: 'I'll do more than that, here's my personal telephone number, ask him to give us a call'.
'And a couple of weeks later, Abramovich took over, and his first dealings were signing Terry and Lampard to big contracts – so we were that far away from getting him.'
2 – Mobykidz after the Southampton match:
We have a long road in in front of us but it's three not very good games not three bad months. We need to keep level headed.
There's a lot of misfiring and misplaced components for reasons we have spoken off. In the end it comes down to not letting goals in (Trent's mistake) and scoring goals (Forster saves?). If you can't score then don't concede. But that's difficult even with a settled back line, midfield and attack. It's difficult nigh on impossible with our situation to find those consistency levels.
Against West Brom we didn't exercise the keeper until the end. Newcastle we did exercise the keeper but missed three big chances but last night we didn't do either. Trent's final third passes were a large part of this with a number of misplaced passes unheard off. But he didn't stop trying until substituted. I give him that but there were times you were begging him to play a simpler pass. However he is only 21. Still learning and finding his level.
We still looked effective on our left with Robbo and Mane showing all season what Mo and Trent have not been able to do. Is that because opposition teams have figured out how to press their better? Or because our right back is out of form, playing deeper or doesn't have the protection of a CM? Maybe a combination after Trent's injury return. It feels we have dropped a level or two on that side.
Last night's game is the culmination of our poor form. I don't know what Klopp can do when his most attacking players are not performing bar Mane though he isn't scoring much unlike Salah though he isn't performing as well. But it's three games not three months. I suppose back to the training pitch and figure out what changes to bring us back to those scoring levels.
Honestly I have no idea why Taki, after playing well at Palace, is unused. I almost wonder whether starting him and benching Salah or Bobby would give us a better chance to save legs for the latter parts of the game as was needed. Second half was good but no execution. It was Arsenal like at times. All Southampton did was crowd the 18 yard line and pressed to crazy levels in the first half.
I don't think we struggled at the back or were hugely poor in midfield. Yes it was a below par first half. But I can point to a number of games last season we were not great though not this "bad". The difference was we had a back 5 where Gomez/Matip/Lovren were rotated out of necessity. In midfield Fab, Hendo, Wij or Milner rotated with Ox or Naby if fit. Up front was constant unless we slotted a player in. What hurt us last season was Allison's absences in the QF of the UCL. This season maintaining levels with so much change its a miracle we are level top.
This season the Virgil Van Dijk hole left is now for all to see. But Trent's mistake and (to be frank) Ings rather lucky flick would have still gone in. But we had a number of corners, some played short, that with VvD and Matip would have created extra pressures. We miss height and raw pace at the back without Joe. And that means our tempo is forcibly slower. Yet we beat Palace 7-0. We used up all our shooting stars in one game. Incredible. Maybe too many scorers bonuses were paid out for hitting an abnormal level of finishing.
Southampton though played similar to Spurs. They looked sharp and fit. But they figured out to crowd us on the right and around the box. Every ball they blocked not letting us shoot. Or we over passed or failed to find a runner. I can see why Klopp was looking at a four to even numbers in the box but have one player free to act as a proper striker. Jota is missed. But why not try Taki even in the second half we bought on Shaqiri. Something does feel off – with Taki or Naby. Is it a level playing field for Taki?
The worst might be around the corner. Villa. United. Nope. Gini may decide to leave. And that churn catches up whether injuries, contracts or form. Yet however bad we might be playing all that's needed in this abnormal normal season is to stay in touch. We have dropped 7 points in 3 games. In reality I expected us to draw last night but find our scoring level.
It gives challengers and their fans, hell everybody's fans, a big stimulus to throw a huge amount of social tribal negativity towards us with now-ism driving that. Yet the spectre of refereeing is a factor. It feels like we have a handicap of +2 whenever we tee off. I know that our form and tactics are a bigger influence on why we have not been scoring. But it doesn't remove that nagging feeling. That doubt in your mind. In a season where games like these have such fine margins that we are being treated differently compared to other top six challengers. As if the PGMOL were convinced in the "LiVARpool" phenomenon and what we see now is some sort of levelling up.
Klopp mentioned Mane being fouled. Let me be clear. Marriner waved it away knowing VAR would need to prove it was a foul. The confirmation bias is to support the onfield ref. It's becoming a familiar pattern with how to deal with our "diving" strikers. The narrative was partially written as soon as Salah "dived" versus West Ham. Refs don't want to be "conned" so just don't give anything. Levelling up.
I honestly feel deflated about our lack of goal scoring or how we are not testing the opposition goalkeeper than the whole VAR debate at present. Because you will not change anything on the VAR front. Nothing at all. Because for the PGMOL, PL and our challengers the league is open, every broadcast big six match matters more and the PL marketing people need a tight competition to boost their TV rights and popularity. Levelling up.
The show must go on. Football is an entertainment industry. But the next couple of weeks will not be easy. We need to regroup and find our level again. Easier said than done. But these guys will try their best and if it isn't enough then so be it. But there is a long season ahead of us and whether it's others raising their levels or the PL levelling up agenda we have to focus on raising our own incredible levels.
The Big Red Machine staying level-headed.
YNWA #RIP Gerry
Ps: I can do with hearing 53,000 voices raising the decibel levels
(Video added – Ed)
3 – Danielmarshall on the subject of our season, officiating:
I live in Sydney and as a consequence have the luxury of watching every Liverpool game for free on my TV at home. And this season I have watched every minute.
I can say with complete honesty that the officiating in our games has been absolutely bananas.
What happened in the derby has somehow been normalised, but that game was an utter fiasco.
And incredibly it has become worse from there. I have been ridiculed amongst my friends for pointing this out. They say I'm a conspiracy theorist and immediately put me in a bracket with the flat earthers, climate change deniers, COVID deniers and general tin foil hat brigade.
But I know I'm right. It's been bonkers.
It's like there is a clear difference in how we are dealt with. Our players must be fed up. They definitely having started to deem more frustrated.
I know I'm a red and will have a certain bias, but I watch a lot of other teams games and it just isn't like what goes down in our games.
Hell, it's as different as night and day how our opponents are treated when they play us. They all seem to foul and rule break with impunity.
I'm absolutely over it. I think I need to stop watching for a while. Try for a reset.
4 – Tony Mckenna(macattack) on the disease of short-termism:
Good to know that statistical outliers, of the unfavourable kind, have worked against us; more encouraging that we know this cannot hold. But I would also like to give a special mention to recency bias, which is playing a prevalent role in some people's assessments; i.e. non Liverpool supporters.
Only this morning, Sky Sports featured the story of United supporters, and their giddy glee, as Liverpool were beaten last night. They even wheeled out the Chief representative from a United website, for comment. But, tarry. Here is an important context.
Where are Liverpool currently posited? Not a trick question, they're top of the league. So, we deduce with non-mathematical wizardry, that everyone else is behind us. Okay, we have played 17 games, but and it is a big 'but', we have also incurred the difficult challenge of a spike in injuries. Not to mention, we can't get a penalty to save our lives, at present.
Nonetheless, as league form reflects, since everyone else is behind us, this means that those teams have had their bad patches earlier in the season. Or else, why aren't Liverpool somewhat chasing a pack, whereby significant point gaps feature? Of course, everyone has forgotten to look at the earlier form of other teams. Instead, the most recent questionable patch is that of Liverpool, and this has taken precedence in the media.
And that is just it, in a nutshell. There will be patterns and sequences for most teams. With shifting narratives, based on short-term data, because this is how lazy most pundits, and fans, are. Let us not forget, for example, that Solsjkaer's job was under threat, oh not so long ago, but now he's in a fucking title race? Jesus wept.
To take this further: Liverpool have proved consistency over more than one season. No incidences of purple patches, then reverting to abject underperforming. United, and most other teams, except City, have not evidenced consistency with some reasonable longevity. Instead, there have been campaigns of huge inconsistency. How do United, with 66 points, suddenly morph into a title contender this season around? (I mean, they've even overlooked that they have exited the CL, at the group stage). Better still, even Spurs were being talked up in this context: last season, they lost 11 games, and drew 11.
Football analysis is replete with Little Red Riding Hoods. They can't tell their grandma from a wolf. And this is the problem when emotions are based on small sample sizes, and the disease of short-termism. But it is likely to be to our advantage.
Gary Neville, cracks open the champagne, when no trophies are handed out in January. Oh grandma, look at how many penalties you've had.
Well! As Mihail knows all too well, how long is a piece of string!?!
It's hard to link the musical/ harmonic action exactly to the words line by line because the relationship isn't precise. In fact footballing analogies might be more apt. I think of it like a double pivot, and transitioning through the phases. The phases are the verses. The harmonic action pivots between key of C and key of F which suggest part of what is called in music, 'a cycle of 5ths' which can keep on going infinitely (its a mathematical phenomenon like the universe). But most harmony twangs your heart strings by creating tension between a home key (security) and moving away (into the dark) and then back again (release, home coming, catharsis.)
What this song does brilliantly, is it sets up a lovely cosy home (defensive phase) in the first verse up til don't be afraid of the dark.
Then in the second bit it transitions, it transforms to a different place and sets up a new home (midfield) about to resolve (modulate- musical term) into key of F. This moment is, sweet silver song of the lark.
Then! a key moment (pun intended), the lyrics return to/ repeat, Walk on through the.. but this time we have travelled to key of F and feels new. Also the melody has moved up to a different pitch range and the sound of the voice is more uplifting.
Then! as first time we sing you'll never walk alone, the violins come in and starting moving upwards in tiny (we call that chromatic in music) steps. The tension is unbelievable! The violins are continuing that almost evangelical sense of upward movement but they might go somewhere alarming, but they arrive and take the harmony back to C (catharsis = home = goal! = SAS!!) This time we sing you'll never walk alone a second time but the melody arches, peaks at its highest note and drops back down to C.
And finally! we reaffirm it singing that whole last bit again and this is where George Martin really earns his cheese. The violin arrangement is amazing. It's a variation on exactly the same chords and words but it zooms all over the place (like a lark, silver light, a Suarez dribble).
I'll say it again as well, another reason football fans from other teams sing it, is it's incredibly pleasing to sing. it starts with simple small steps and eases your voice into singing mode and then gradually takes you up the escalator to full voice in the chorus. It's that almost unique thing in todays culture where people are lured by real musicality into doing something without an instant payoff.
And finally, after a short spell on the sidelines, Jeff returns: (this post was ticked 131 times when copied over to Free Friday!)
I am not planning on posting regularly for sometime but I was listening to the Major League Baseball Channel and Dan Shaughnessy was on talking about the upcoming Boston Red Sox season. He said that FSG in general and Mike Gordon in particular have lost interest in the fortunes of the Boston Red Sox and will be putting all of their money and attention in Liverpool FC. I went on line to WEEI and this appears to be the sentiment of talk radio in Boston. I am still a long way from being in tip top condition but I thought this would interest everyone on TTT. Is it true or not? I have no idea but it does seem to represent sentiment in Red Sox Nation.
I want to wish everyone a Happy, Healthy, and Prosperous New Year. Hopefully, I will be back posting regularly in the future. All the best, Jeff
Articles published since last Thursday, with excerpts:
Friday Jan. 1st 2021:
Happy New Year! But What's Going Wrong At Liverpool? , by Paul Tomkins.
As of a week or so ago, Liverpool had ONE-THIRD(!) of all the knee injuries in the Premier League: six out of 18, many of them serious. What are the odds of that? – to have a squad that comprises 5% of the entire league and to have 33% of a particular kind of serious injury. That's insane bad luck. And knee injuries are not usually ones you'd put down to bad preparation, unlike a poorly-warmed up hamstring.
Several of these catastroknees were from very bad fouls: the shocker by Jordan Pickford on Virgil van Dijk; the shocker from Richardson on Thiago; and a heavy foul in Midtjylland on Diogo Jota, with Kostas Tsmikas also suffering a heavy blow to the knee in that same game. Joe Gomez, meanwhile, has to recover from a truly horrific and potentially career-ending injury sustained not with Liverpool but on England duty.
Of the four Liverpool players recently named in the World's Best XI, van Dijk may not play again this season, Thiago has started just one match, and while the first two were knee related, both Alisson and Trent Alexander-Arnold have missed a third of the season so far (with the latter also having Covid-19, and looking well below his best) due to other issues.
Sunday Jan. 3rd:
2020/21 Premier League Matchweek 17 | Southampton Preview | St Mary's Stadium, by Gary Fulcher.
Liverpool's 0-0 draw at Newcastle means we have drawn six of our last 12 Premier League games and you have to go back to January/February 2019 for the last time we drew back-to-back Premier League matches when we drew 1-1 at Anfield against Leicester and 1-1 at West Ham, during the 2018/19 campaign.
Only Brighton (seven) have drawn more matches than Liverpool this season but given the extent and frequency of injuries that have ravaged our team, the fact the Reds are still top despite losing all three senior CBs and half of our midfield is a testament to the overall quality and mentality of Jürgen Klopp's squad.
Tuesday Jan.5th:
Post-Match Analysis: Southampton 1-0 Liverpool, by Daniel Rhodes.
When the opposition scores with their first shot, in the second minute, it always means the onus is on the losing team to chase the game and that usually influences the shot metrics because the team in the lead can sit back, soak up pressure and try to limit the opposition to poor quality attempts. To an extent, that's what happened in this game. Liverpool attempted 17 shots to the Saints' seven. Twelve shots in the box to one follows the same trend, and is also a very healthy ratio of shots in the box to total shots (especially compared to the poor performance vs Newcastle in this regard). However, the key stat is probably, once again, the quality chances: Liverpool missed another two big chances to Southampton's one (Mane & Salah versus Valery). That means we've now missed six in a row since Mane scored against West Brom. We've also only tested the goalkeeper on seven occasions from the last 45 shots. Added to the fact we had 3.6 non-shot xG in this match it tells me the processes are still good, but the final pass or finish has been of low quality in the past three matches.
Wednesday Jan. 6th:
Goldilocks Zone: When Are LFC Better? More Or Less Rest?, by Paul Tomkins.
With the weighting, Liverpool are clearly at their best – significantly better than at all other times – with 5-7 days of clear rest and preparation. But as noted, even when grouping these three days into one single bracket, it still makes for the fewest games (14), out of the overall 126-game sample.
For example, Liverpool's worst PPG would be just 2.00, in the five games played with seven clear rest days – but these include Manchester United, Manchester City and Chelsea, two of those being away. The best PPG would be five clear rest days, but strangely, there are only two games, and Liverpool won them both. Six clear days saw an excellent points return against Leicester City, Arsenal, Crystal Palace, Burnley, Arsenal, Burnley and Chelsea (four at home, three away), but again, the sample size of just seven matches makes it too small, even if the Reds did win six and draw the other (away at Arsenal in an early Fabinho appearance, where people thought he had a nightmare).