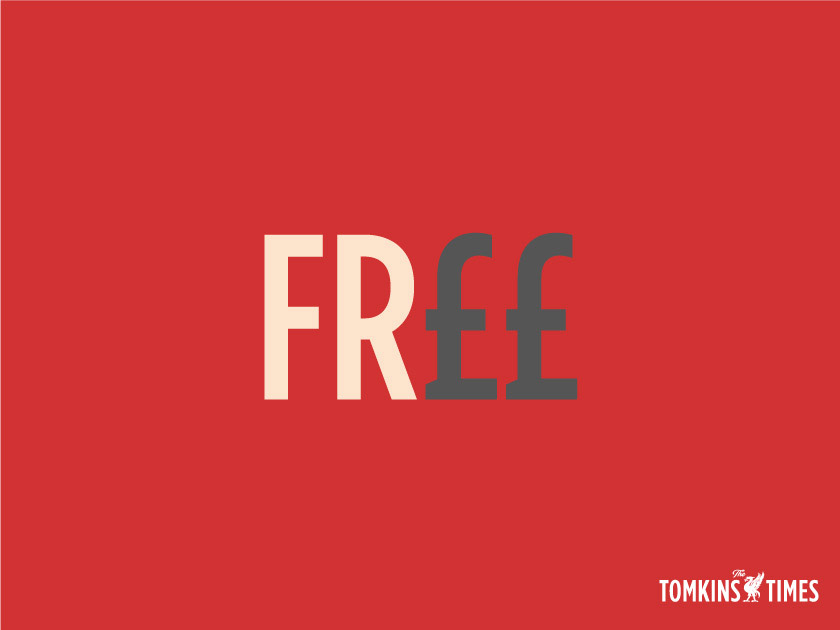 Happy New Year! And here's a festive freebie to begin 2021…
What's Going Wrong At Liverpool?
Multiple choice:
A) Nothing
This detailed TTT piece by Mark Cohen was written just before a narrow xG "victory" over Newcastle, which was itself a poor overall display (I can rarely recall so many poor touches by Liverpool players), but where the Reds still created several big chances, and also had Sadio Mané hauled over by the keeper to deny a clear goal-scoring opportunity (more on that later). 
In terms of many underlying numbers, as Mark shows, Liverpool have performed at much the same level as at the same stage in 2019/20. The finishing fairy – the randomness of taking chances some games and missing them in other, and thus sometimes distributing the points in a weird way – has clearly played a key role in results; as has things like Aston Villa scoring from three heavily-deflected shots when, in the entirety of 2019/20, there was just one single defected goal out of the 118 scored by (85) and against (33) Liverpool.
Liverpool "merited" a 3-0 win against Palace, a 1-1 draw with West Brom and narrow win against Newcastle. That would be seven points; but the finishing that was so super-hot against Palace went cold in the next two games.
The Reds are also conceding far more penalties (some fairly, some ludicrously), and although they are winning more penalties too (as is everyone), the Reds still are still halfway behind the spot-kick leaders (this year, Leicester, with 10). Jürgen Klopp's Liverpool can be virtually guaranteed of getting only half the penalties that the top penalty-winners get, although the bigger change this season has been the ones awarded against the Reds, which in some cases were wrong and costly.
B) Klopp no longer knows what he's doing 
Prior to his back-to-back title successes in Germany with seriously cash-struck Borussia Dortmund, followed by only narrowly losing the Champions League final in 2013 after mega-spenders Bayern Munich pilfered Mario Götze on the eve of the final (activating his release clause in a pretty underhand manner), Klopp had taken the most impoverished club in the German 2nd tier (Mainz) into the top flight for the first time in their history. 
So, Klopp has been exceeding expectations for nearly 20 years. There was a slightly fallow period where Dortmund became serial runners-up, but as well as Götze, Bayern also took Robert Lewandowski for free. (They later took Matts Hummels too.) Nuri Şahin, the playmaker, also left for Real Madrid while Klopp was at Dortmund. 
Imagine Man City taking Mo Salah, Virgil van Dijk and Sadio Mané, with all three costing very little overall. So, not just one rival taking the other rival's best players, but with no great compensation with which to rebuild. Dortmund tended to stay second, but Bayern had ripped the heart out of Klopp's team, which had broken the German points record.  
Klopp then had a few fallow years rebuilding Liverpool (two lost finals in his first season), but inherited a team that was 10th and finished that season 8th, before finishing 4th in his first full season.
Clear linear progress was seen by reaching a Champions League final (2018, losing in strange circumstances), A Champions League final again (2019, winning it), whilst finishing 2nd in the league with 97 points in 2019 (almost a 10% improvement on the Reds best-ever season), and wining it with 99 points in 2020, which, for all the travails, remains a high point in Liverpool's incredible history. The Reds rose to be ranked the 4th-best team in European history based on a statistical model that has been around for decades, and the top English side. (This team and manager doesn't quite get given the credit this merits.)
Right now, Liverpool are treading water somewhat, but I'll get onto the reasons why – clear extenuating circumstances. (An 'excuse' is often flimsy; but if the 100m Olympic final favourite twangs a hamstring after 30 yards, that's an 'extenuating circumstance.') You can mitigate against some bad luck, but not a ton of it.
Managers also do often lose their edge, in time, but not in one summer. It takes five years, usually. And the smart ones can see that decline delayed by constantly employing the best younger coaches, as well as psychologists, fitness gurus, and so on. (But not a lot can be done against grievous fouls on your best players. Alex Ferguson, in between a string of titles, once put a fallow season down to the injury of one player: Paul Scholes. Oh to have just one key player injured. And Ferguson had far more money to spend, relative to modern-day Liverpool.)
If anyone is doubting Klopp while the Reds are top, take a look at Arsenal. Their fans were sick of finishing in the top four and going out of the Champions League after the group stage, and harassed their legendary manager out of the club (even if it did start to look like he had lost his cutting edge, albeit in an increasingly toxic environment); since when, they haven't even finished in the top four. Right now, they're pleased with two wins that take them out of a relegation battle. 
Arsenal remain the poster-club for 'be careful what you wish for', just those who badly wanted Rafa Benítez out of Liverpool got the manager they deserved in Roy Hodgson. 
But as much as I still love Rafa, what Klopp has right now is a world away from the in-fighting seen in 2010, with those terrible owners, executives and administrators replaced by people with world-class reputations, and Klopp arguably the greatest manager, pound for pound, that the game has ever seen.
Liverpool, under the guidance of Michael Edwards, continue to buy brilliantly, but it's hard to get the best out of a £20m midfield steal if some nutter chooses to put six studs in his knee. Even the best physios can't bypass medicine and just perform magic.
C) The season is crazy. The world is crazy.  
The whole league has been weirder this season; more like the anomaly of 2015/16, that saw Leicester crowned champions with just 81 points, which was followed by winning totals of 93, 100, 98 and 99. This is football at its most random.
It's been a time of no crowds, or tiny crowds; then, recently and depressingly, back to no crowds. It's been a campaign with no proper preseason, and a proper preseason is where the stamina is built up. While footballers can be "fit" (i.e. they are not currently injured), there is fit, super-fit, ultra-fit and überman-fit. Klopp's success has been built on hard preseasons. This year, there was no hard preseason. That is what often gives players the extra energy in the final 15 minutes of games (along with the depth in the squad to rotate a few players here and there, without having to resort to wholesale changes). 
Maybe this season suits lower-energy teams, as the highest-energy teams of the past two seasons often seemed to be Liverpool, Manchester City and Southampton, with Sheffield United working hard last season; of those, only Liverpool are in the top six, and the Reds, even if they beat Southampton to keep Southampton roughly where they finished last season, the Reds will be well down on points, like City. Sheffield United have made the worst start in all top four levels of English football since football began.  
Low-block teams who hit fast on the break – as Klopp's teams used to (albeit without such a deep block; doing it via a higher back line to press with more players) – like Manchester United, Aston Villa and Leicester are doing better, while Spurs were too, until a few games ago. Spurs, Leicester and United won't be in the Champions League, so the second half of the season may favour them. Of course, Spurs and United haven't suffered many injuries, and it may hurt them if they do.
This isn't a normal season, and so many things are combining. It's been a difficult Christmas for a lot of players, many unable to see their families who live abroad, and strange results seem more likely in times of a global pandemic; indeed, Liverpool were utterly consistent before Covid-19, but less so since the restart in June (although it turned out that they only needed one more win the clinch the league, and the inconsistency in the final few games – as Klopp blooded youngsters rather than go all-out for the 100 points – was understandable; and again, there was no proper preseason after lockdown).
One of the hardest things for managers is to handle players to keep them in the Goldilocks zone: to avoid the red-zone of overplaying (which massively increases the risk of muscle injuries), and to avoid the undercooked rustiness you can get when going more than a week without games. The sweet-spot for a Klopp team usually feels like a game every five days, but that's also with some rotation involved in the front three positions; and it's not guaranteed to win games.
On top of this, every player is different. Some are more prone to injury. Some have more capacity for incredible stamina. Some are more suited to sprinting rather than covering a ton of KMs. Each and every one will have played differing amounts of minutes spread across different stages of the season, with differing stresses on the body, and sometimes carrying different knocks and minor muscle twinges. Each will have different things going on his life, with different stressors. Even not getting a good night's sleep can highly affect performance.
D) Knees Up Mother Brown!
As of a week or so ago, Liverpool had ONE-THIRD(!) of all the knee injuries in the Premier League: six out of 18, many of them serious. What are the odds of that? – to have a squad that comprises 5% of the entire league and to have 33% of a particular kind of serious injury. That's insane bad luck. And knee injuries are not usually ones you'd put down to bad preparation, unlike a poorly-warmed up hamstring.
Several of these catastroknees were from very bad fouls: the shocker by Jordan Pickford on Virgil van Dijk; the shocker from Richardson on Thiago; and a heavy foul in Midtjylland on Diogo Jota, with Kostas Tsmikas also suffering a heavy blow to the knee in that same game. Joe Gomez, meanwhile, has to recover from a truly horrific and potentially career-ending injury sustained not with Liverpool but on England duty.
Of the four Liverpool players recently named in the World's Best XI, van Dijk may not play again this season, Thiago has started just one match, and while the first two were knee related, both Alisson and Trent Alexander-Arnold have missed a third of the season so far (with the latter also having Covid-19, and looking well below his best) due to other issues.
Jota was only playing Denmark because he hadn't started against Wolves the previous weekend. He hadn't started many of his early games with the Reds (coming on as a sub), and arguably needed minutes to keep in the Goldilocks zone. At the time, Liverpool were doing a lot of travelling and very little training; and so some match-time was presumably seen as helpful. But injuries can happen; just as really serious ones can occur in training, when no one is even near the player (Gomez, or Danny Ings on Klopp's first day at Liverpool in 2015, which was also the same time Gomez had his freakish ACL tear; and likewise, getting a broken leg at Burnley was not due to being injury-prone but because of an overly physical challenge, albeit not your stereotypical "leg-breaker", which Fulham's Ademola Lookman got away with against Neco Williams with a shockingly late "tackle"; it was so late the ball was barely in the frame of this photograph. You will be hard-pressed to find a later tackle, and given that lateness and the height on the shin, it's about as blatant a red card as you will ever see; up there with Richarlison's and, er, Pickford's…).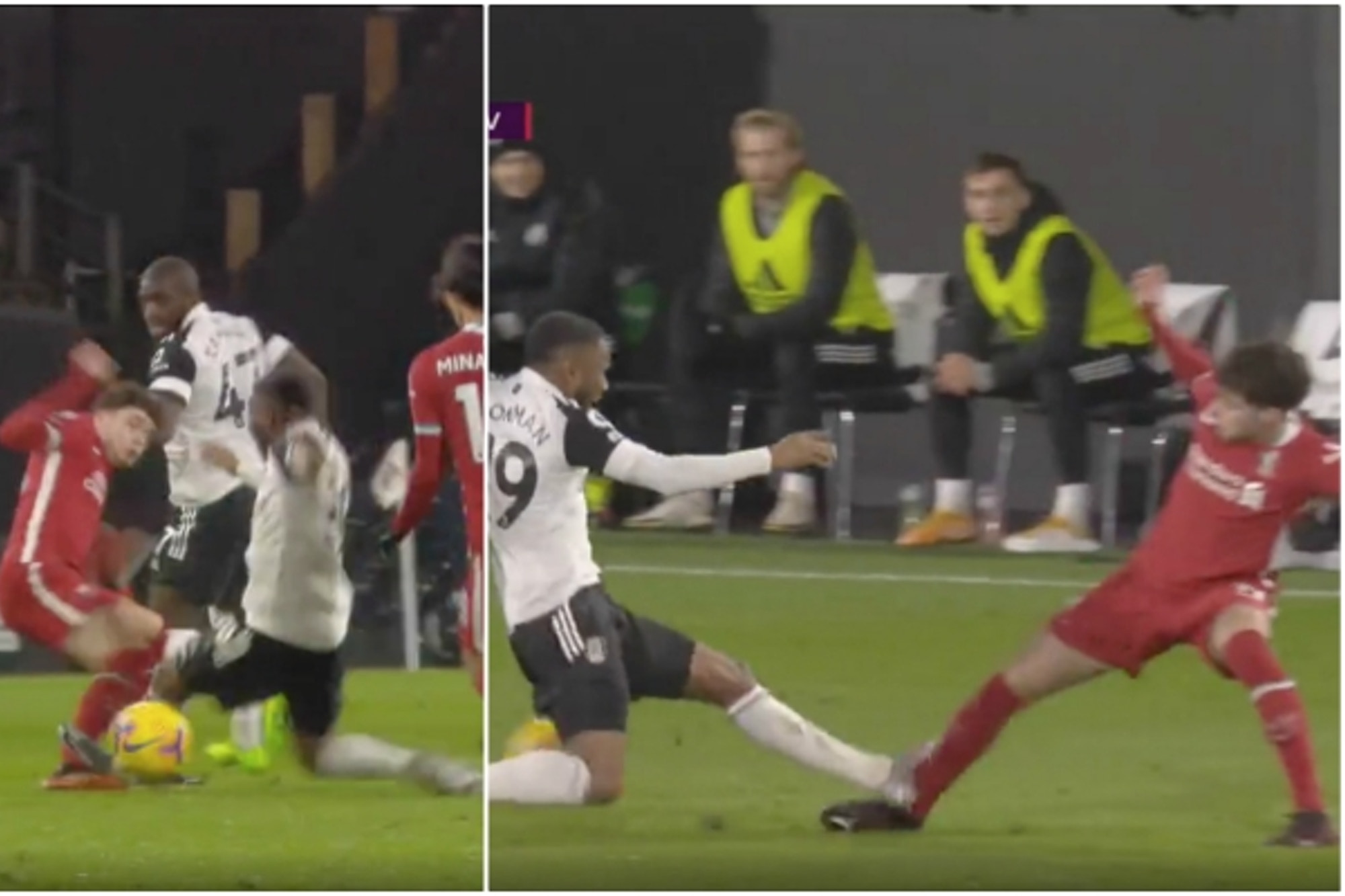 With hindsight Jota would have been far better left in England. But just as you don't want players to play too much football, you also don't want them to sit out too many games either; especially if you cannot organise the normal (intense and testing, but not over-tiring) training sessions as there just isn't time, due to the number of games crammed into the calendar. 
E) The players aren't good enough. 
Pretty much the same squad exists at Liverpool that won the Champions League and won the Premier League with the earliest ever capture of the English league title in the entire history of the game. It's much the same group of players that won 110 out of 114 points between game 27 of 2018/19 and the same stage of the following season. 
Of course, Dejan Lovren has gone, but he was rubbish anyway, right? (That's all anyone seemed to say.) And Adam Lallana, who barely played in his final two years at the club. Both are in their 30s now anyway. Lallana was also part of the limited injury-prone gang.
Aside from James Milner, who was already in it, not one single player has even entered the melt-zone of 31+, and Milner could be one of those fitness freaks who goes on until he's 39. There is no Steven Gerrard or Jamie Carragher losing their legs, to go from super-men to also-rans.
If anything, the team/squad should now be better. Tsimikas, another victim of a knee injury, briefly provided cover to Andy Robertson. He's a handy squad player that the club lacked last season, but who hasn't had much luck this season; and another who had Covid-19.
Jota has been Liverpool's most ruthless finisher this season; Mo Salah has more goals, but has played more minutes and taken the penalties. 
And obviously, Thiago is probably the best midfielder in the world right now. Or he would be, if he'd been able to train for the past few months. Instead, he's been training for just a few weeks, and only joined in full team training days before the Newcastle game. It's January and he was injured in October, after having had Covid-19. 
Liverpool won those major, major trophies with van Dijk leading the way. His knee is screwed. Joe Gomez or Joel Matip alternated as his successful partner; Gomez's career is at jeopardy from a horrific freak accident, and Matip's periods of staying fit are getting further and further apart. (Matip is, to me, one of only two "injury prone" players at the club, the other being Naby Keita. That said, Xherdan Shaqiri is starting to join the pair.) 
Fabinho was the 4th choice centre-back, because there are 11 players who can play in midfield, nine of whom are actual midfielders (plus Takumi Minamino and Roberto Firmino, who played in the role in the past). But of late Fabinho – generally superb at the heart of the defence, as you'd expect from a former defender with his skillset – has been partnered with the 5th- and- 6th-choice centre-backs (both inexperienced), as part of at least 13 different centre-back pairings this season already. With Thiago fit, Fabinho is probably not even needed in the no.6 role, and he could become a permanent centre-back; in his brief time alongside van Dijk in the role they looked imperious together. Obviously Fabinho is missed from the midfield, but Thiago and Jordan Henderson are shoo-ins, as is Gini Wijnaldum.
Henderson may end up having to play centre-back, and I wouldn't mind that, if the midfield could still contain Thiago, Wijnaldum and one of Curtis Jones (albeit his form has suffered in the last two games, after an excellent run of performances), Alex Oxlade-Chamberlain, Shaqiri, Minamino and the hugely effective but equally injury-prone Naby Keita. If they can all stay fit, Liverpool have a chance.
Last season, Man City were given a free pass on their poor form due to the injury to Aymeric Laporte, despite often having John Stones and Nicolas Otamendi on the bench. Now Laporte can't even get in the team. By contrast, Liverpool have not only lost a much better defender than Laporte in van Dijk, they've lost the 2nd and 3rd choices as well, who are also arguably better than Laporte – but also, at least, arguably his equal, when fit. 
In van Dijk, Liverpool have lost the best aerial player in the league from both boxes, and miss his stunning long-range passing – that stretches the pitch and enables the Reds' full-backs to get very advanced to receive the ball – and the pace he offers. He started the season in strangely poor form, and there's no excusing him in the 7-2 defeat at Villa, when the Reds' high line came apart at the seams; albeit Adrian, in goal, set the tone with an early mistake. (The entire defence no longer seems to trust the Spaniard, who was great when he first arrived, then increasingly nervy. Equally, the Reds "only" created about 3-goals worth of chances at Crystal Palace when scoring seven, and the same was true of Villa against the Reds – it was a game of freak finishing, aided by three super-influential deflections).
It also felt like Liverpool's players didn't really trust Nat Phillips at Newcastle, and he's an honest Championship-level centre-back, filling in during an emergency. He felt like a weak link that Fabinho, Henderson and Milner were trying to protect, at the expense of the team shape. 
Despite the squad being stronger overall – with more options, and no players in the melt-zone – the insane injury list, which at times was into double figures, has made for a weaker XI on many occasions. More teenagers have started games than could have been anticipated or hoped for – Jones, Rhys Williams and Neco Williams have all played a lot more than expected, and all have made costly mistakes (as teenagers do). Also, you can't expect Phillips or Rhys Williams to provide the same kind of calming leadership and gigantic authority that van Dijk brings, because it cost £75m, and van Dijk was 26. You can't have many spare van Dijks lying around. 
So it's not been the same team; or even close. As incredibly frustrating as it was to not be able to put mediocre West Brom and Newcastle away, it's a miracle that the Reds went into the New Year top of the table, given all the obstacles. There have been several weekends this season when all the big clubs have failed to shine, and the different fitness levels this season may have played a role. Playing a Champions League game every midweek is a new rhythm to football, as is three international games in eight days (not once, but twice).
The only positive from the crazy number of injuries is that the Reds could have a much fresher team in the second half of the season, as players continue to return. 
But of course, they still won't get that proper preseason in their legs, and more injuries will probably occur as a result of both that shortcoming and the generally decreased time between matches. 
Some players haven't played enough due to injuries, but due to those injuries, others have played too much. Unfortunately, returning after a long injury can lead to immediate new injuries, but if the Reds can get by with the likes of Thiago and Jota (when he's back) staying fit, and picking up only the occasional minor injury (and the centre-back crisis can be solved in one way or another), this team can still win the league. 
But clubs with fewer injuries, and who have spent more on their squads, may have an obvious advantage.  
F) VAR and Refs have shafted Liverpool. 
Ex-referee Mark Clattenburg – who was one of the best – bizarrely revealed this week that he felt he should have been giving decisions equally to both sides, rather than just deciding what he saw. He admitted to prejudicial ideas going into games, by researching players. 
Ergo, as I always say: refs don't referee what they see but what they think they see, or in some cases, what they want to see. Studies on 'inattentional blindness' have proven that people cannot see glaringly obvious things right in their field of vision if they are focussing on, or thinking about, other things. I've been talking about this issue for years, but no one seems to care about the science. When referees do see something, they have the foreshortening of one angle, which as with stage fighting, can make contact look like it occurs when it doesn't (or vice versa).
I've also proven with seven years of all Premier League data (2012-2019) that referees give more penalties to British/British-qualified players than to overseas players (based on the minutes played by each category each season), and in a seriously statistically significant manner, award far more penalties against foreign players. And England internationals very rarely have penalties given against them (but win absolutely tons at the other end). Players like Raheem Sterling and Jamie Vardy win penalties at an insane rate.
Some English players are clearly the worst divers, but they often don't do the back-arching, or as many theatrical roles as the stereotypical overseas player might have done in the past. In fairness, Luis Suarez was a total embarrassment on this, although even then, in the one outstanding season Liverpool have had in donkey's years for penalties received, seven were won by English players (as many by a very young Sterling as by Suarez), and the manager was British. (Leicester's English players and that same British manager win a ton of penalties.)
Unlike Suarez and the likes of Vardy, Kane and Sterling, Liverpool's current strikers often tend to try and stay on their feet, and when they do go down after being fouled it's often with a delay that gets them called cheats; but they only go over when fouled. Mané against Leicester last season and Salah against West Ham this season both got booted in the leg, but both went down a bit late – however, if you've been kicked and therefore fouled, and you stay on your feet, you rarely get them. This is different to the totally contactless dive, or the cheating by kicking the opponent to make it look like they foul you.
(Salah's one dive in a Liverpool shirt was a correct booking outside the box on his first return to Chelsea.) 
Players like Harry Kane, Raheem Sterling and Jamie Vardy are expert at playing for the contact – they are waiting for any kind of touch and as such, the fall is instant and seamless, with no back-arching and often, just a graceless flop to the ground. They're not thinking of taking a touch and trying to score – they're just thinking of winning a penalty. 
Kane even backs into players to create the touch, as was highlighted by someone online with a litany of clips of his very dangerous play, that led to ex-pros condemning a move that is too dangerous for rugby! 
While Jack Grealish, like Vardy and Sterling in particular, kicks out his leg to hit the defender, to then tumble. I felt Aaron Connolly of Brighton did this to Neco Williams earlier in the season, although that was still a penalty, as Connolly's foot – dangled out strangely – missed Williams as Williams was too slow (having been drawn out of position), and then Williams, when he caught up, totally booted him up in the air. Sometimes you can look for a penalty and still get one: just as drawing a foul is perfectly fine, if the defender doesn't get the ball and recklessly gets the striker instead (unless the striker is the one that initiates the contact; Gary Neville seems to think that Robert Pires started this, but it's like everyone Neville trained with England a few years back has the trick).
If you watch most referees, they don't know what's happened maybe 80% of the time. The older, fatter, slower ones – of which the Premier League (Best League In The World™) has many – don't even keep up with play. Our refs are on average many years older than those on the continent, and many inches wider around their midriff. (Not to "fat shame", but referees should be almost as athletic as the players.)
The game is fast, and it's hard to tell what happened as the ball zips around and players collide or nearly collide every split second. In the Reds' game against Spurs, the ref gave three consecutive throw-ins the wrong way based purely on whose shout was loudest and/or fastest. They still often judge the seriousness of fouls on the number of rolls; watch how much a player squeals (much easier in empty stadia) and see how closely it correlates with an opposition booking. Players rarely roll around after serious fouls; I broke both an arm and later a leg playing football, as well as rupturing a hamstring. Each time, the last thing I did was roll around; and it's insane to roll onto the part of your body you've just injured. 
My thought was that VAR was going to change all these optical illusions, clear biases and all the prejudicial thinking (which includes the widespread fallacy that Liverpool get too many penalties at Anfield, especially at the Kop end, to the point where Liverpool went years without getting a Kop-end penalty, even for headlocks, high-kicks and defenders punching balls clear). But I didn't envisage the VARs essentially just being the same group of referees, with the same petty beefs with certain clubs and managers, and the same prejudices. 
And it's got even worse in lockdown, with Liverpool basically getting the same group of referees and VARs rotating every week. There are very few refs I trust, but the Reds now seem to get none of them.
Another problem was the fallacy of LiVARpool last season, despite the Reds only ending up with a fractional balance of overturns in their favour, ranking mid-table for VAR saving their bacon. It was a "truth" (that was untrue), and so, just as Clattenburg said, refs must be seen to give equal decisions to either side, even if the situation doesn't merit that at all.
The more serious "corruption" with VAR is that there is some terrible confirmation bias going on to even get to a decision being reviewed. That inconsistency is actually far greater than any refereeing inconsistency, which is more human and fallible, due to the split-second nature of only seeing things once, in full speed. VARs have the power to be all-seeing, but they close their eyes half the time. It has made the game worse, not better. 
When Mo Salah was taken out in the box at Villa, with the score 1-0 to the home side, Sky's replays showed (after the initial challenge in real time) a clear, undoubted spot-kick. But before Sky had even completed showing the angles that proved it – within 10-15 seconds – the commentators had already said that VAR had okayed it as a fine challenge. When van Dijk was karate-kicked into next season, the VAR didn't even watch it. (He later lied to say that he had, but was suspended all the same.)
And now we have Sadio Mané being grabbed around the thighs by Karl Darlow as the Liverpool man went to tap into the empty net from a yard out. Now, I didn't see the foul at the time in real-time, but that's what the replays are for. Look at the image, and Darlow has his glove around the knee/thigh! Yes, Darlow is trying to get up from a prone position having made the save, but Mané tries to jump over him and he grabs his legs! It's 100% a penalty.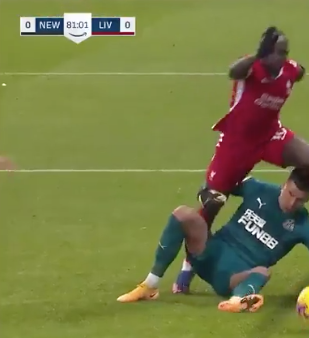 Mané had a 99.9% chance of scoring himself had the foot/leg he uses not been illegally grabbed. But the institutionalised corruption is that the VAR did not choose to stop the game to investigate, and Liverpool had no way of appealing for it; Mané was "blamed" for not going down by people in the media, but even if he goes down in the box when fouled, he gets accused of diving (due to an overall provable anti-foreign prejudice, albeit not necessarily so in every incident; and maybe the notion that Mané dives when he does not). 
Mané should have had the right to run straight over to Klopp and say "ask for a VAR review!" – it might not have led to them admitting that he was clearly fouled, but it would have made it clear to the viewing public. Add microphones so we can hear if the VAR is honestly discussing it or fudging it, which again, as with giving teams appeals, would bring football into line with sports that use technology far more honestly.
Now, I also didn't see the "foul" on England striker Danny Welbeck from Andy Robertson in real time. And to be honest, I could still barely see it in slow-mo, as they showed it time and time again. It was the last minute, it was not going to allow Welbeck to get the ball and score, and Welbeck fell over and screamed. A second Brighton penalty was awarded for it, and they got a point, thanks to that VAR decision. The difference in punishment seems ludicrous.
As of a few weeks ago, there had been 16 offside calls that disallowed goals, and of those, five were deemed by the neutral reviewer as good as level. Three of these five were for Liverpool goals being chalked off. The Reds were cheated out of the win at Goodison Park, as Mané was not offside for the injury-time winner. David Coote spent the entire match as the VAR trying to find Liverpool offside, to the detriment of allowing crazy fouls on their players, and didn't even review the assault on van Dijk; as such he got demoted, only to be re-appointed on his next game to … do Liverpool again!
There were, I believe, something like 53 replays of Fabinho's perfectly fine tackle at Fulham, that took three minutes to analyse. Some angles made it look like it could have been a foul, but other angles showed him clearly getting the ball by nicking away with his toe while the Fulham player's leg was drawn back ready to kick it (so he ended up kicking Fabinho as he planted his standing foot after Fabinho had touched the ball). The referee took a couple of looks and thought "What the fuck are you talking about you daft twat?" (my interpretation of what he said to Lee Mason).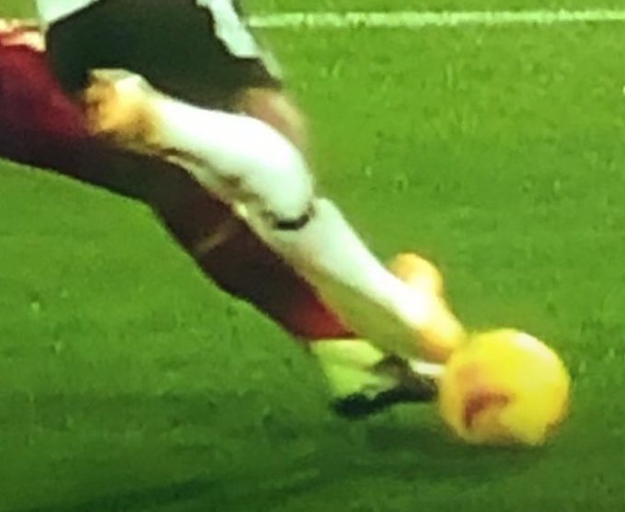 When Mike Dean – who doesn't usually do Liverpool games, but has during Covid as refs seem to be sticking to their vague home area – gave Sheffield United what looked a fair free-kick 19 yards out, Andre Marriner turned what was actually, on the replays, another great tackle by Fabinho outside the box (it looked a foul initially, but replays show he got the ball and not the man, same as at Fulham), into a penalty. It was surreal. 
But shit happens. My issue, though, is that Liverpool's own clear penalty calls are not even being checked by the VAR, and there is no one for them to answer to. Equally, any tiny infringement at the other end is micro-analysed for minutes and minutes, almost always to the detriment of the Reds. 
Think about it. If it takes three minutes to see the foul on Welbeck, the offside against Mané at Goodison, the offside against van Dijk in that fateful moment in the same game, and various other calls that have gone against the Reds, then it suggests that these incidents can require that much scrutiny to find a possible infringement. Not only does that not make it a "clear and obvious" error, but it shows the folly in "okaying" several clear penalties for Liverpool in 10-15 seconds, when all the replays can't even have been watched in real-time, let alone super-slow-mo with extra zoom. 
If that had been done for Mané at Newcastle it was surely a penalty and a red-card. But it wasn't done. It's like the police only ever taking DNA samples from one particular group of people in a murder case, and then not finding the one that matches. If you don't even look, you won't find it. If you only review potential fouls by Liverpool defenders and not potential fouls on Liverpool attackers, you won't find anything to help the Reds, just hinder them. I don't think a single penalty has been given via VAR for a foul on a Liverpool player in the box, despite at least three clear cases this season. And the VAR did not disallow the West Brom goal for a clear foul on Fabinho, that didn't even have the usual get-out clause of being off the ball. (While the West Brom player makes a great jump, he pushes down on Fabinho to stop him jumping too; not just getting a leap on Fabinho but fouling him in the process. Harry Kane can get a penalty for literally backing into someone – by looking back at them as he does so – but this is not a foul? Again, England players have their own rules.)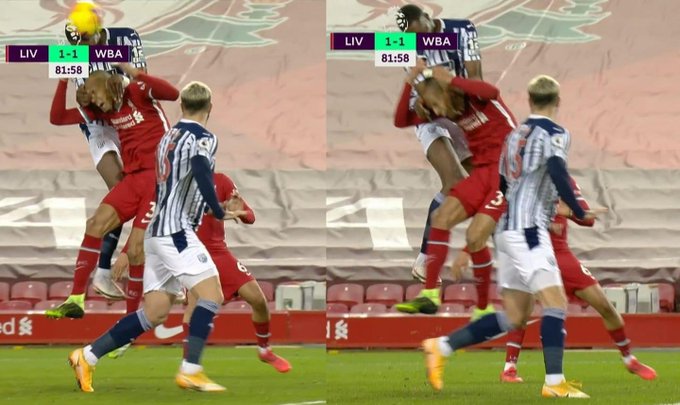 This is why the clubs – managers, assistant managers, coaches – need to be able to view the incidents themselves on pitch-side monitors and, within a minute or so, call for a ref to give it a proper review. 
Right now, it's utterly arbitrary as to what even gets to be reviewed, and if the VAR doesn't like your club, your manager or the various players he has prejudged – if he doesn't even bother to check – then you don't even get a shot a fair outcome. The VAR can be 200 miles away, with no one from the club able to appeal to his better judgement. They can hind from Klopp there, and mete out their petty revenge because, the poor lambs, he shouts at them during games. 
While decisions can go for you or against you, Liverpool are at -6 for VAR overturns in 2020/21, and that doesn't include all the other obvious errors from the referees and the ignored penalty claims. 
It has cost the Reds a lot of points this season. Thankfully it's not been as bad overall in recent games, but the madness of Andy Robertson being deemed to have fouled Danny Welbeck going nowhere, and Sadio Mané being stopped from scoring a certain goal a yard out deemed irrelevant, is maddening. These two decisions alone were worth a swing of four points, based on Salah continuing his 100% penalty conversion ready since 2017; and that's without the definite winner at Goodison, and other key decisions.
And whereas you can say that Liverpool did not play well enough against West Brom or Newcastle to "deserve" the point, you "deserve" accurate, consistent and honest officiating at all times. That's a given, and should apply the same to the worst team in the league as it does the best. It's not a judgement of your performance but of the incidents in question.
There's no doubt that injuries and officiating have hurt Liverpool more than any other club this season. That's a statistical fact. So to still be top as 2020 became 2021 remains a minor miracle.
All that said, the side will have to dig deep, and also play better than in the last two games, without question. But as ever, it's a complex situation, with various extenuating circumstances – and it's hard to be at your best without several of your best players. It's just not logical, especially over a longer period (players like Phillips might shine in the occasional game, but are not ready or suited for more).
More injuries, and more VAR madness, and Liverpool are unlikely to win the league, no matter how hard they try or how well they play. But a bit more fairness from VAR, and the likes of Thiago staying fit (with others returning sooner rather than later), and this side can still prevail. 
Here's to Liverpool winning the title again, or at least being able to give it a bloody good go; but above and beyond that, let's hope the world gets back to normal and the pandemic is finally brought under full control. Once the dust settles on Covid-19, we'll still have a fair few years left of this brilliant Liverpool team.
This is a free article, so please feel free to share it. But if you want to support this site (help pay hosting and staff costs, allow me to pay my mortgage, etc.), then see the info below about becoming a paying subscriber.
Also, you can subscribe to our free newsletter via email here.
Plus, we have several books out right now. See my Amazon Author page for my recent books, as well as this site's The Quarterly, and indeed, all my old books (if they're still in print!).