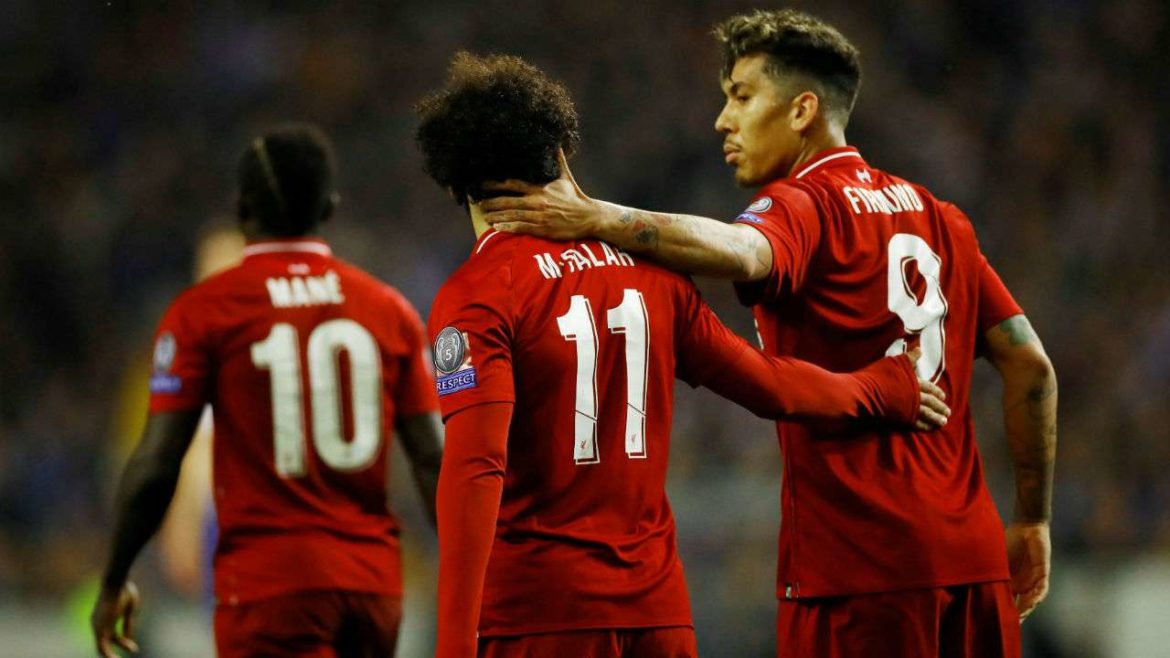 Having recently talked about Liverpool's 'Goldilocks zone' under Jürgen Klopp – my feeling of what kind of interlude between games suits the team best – I thought it would be a good idea (as it often is) to actually run the data.
As ever, often you find the answer is not what you expect, which is why data is such a handy tool; and while not totally counterintuitive, the results still offer some big surprises.
It's also relevant to whether or not Klopp rests players at Aston Villa in the cup this Friday, or if the 13 days from Southampton until the top of the table clash at Anfield against Man United could be too long, leading to the dilemma faced by managers that a lot of fans seem to miss: rest vs repetition, rhythm vs recovery.
(The reason Diogo Jota played in Denmark was presumably because he had low overall minutes, and had not started the previous game, against his old club Wolves. It proved costly, as he got injured, but at the time the team was not really training properly: just travelling and doing post-game warm-downs, ahead of the next game mere days later. Sometimes you need to play games to stay sharp, although it's always a gamble. But clearly Jota was not in the red-zone, as he hadn't played enough.)
But first, I noted after the defeat at Southampton that it felt like the title race could be up for the Reds, which was on some levels daft, looking at the league table; but the form and fitness issues seem to have come home to roost this New Year. It's been a very deflating festive period, although the only time I felt the Reds were too casual was against West Brom; the two games since have seen a lot of effort, but a sudden confidence crisis in the final third. The rest of the team is also having to protect the centre-backs more than if the key men were fit.
A new signing feels necessary. But finding the right centre-back, being able to afford him (whilst the club loses money during Covid), getting past the new and stupid Brexit red tape that means we will have more mediocre Brits in the Premier League and fewer talented Europeans, and integrating him into a back-line when back-fours rely on collective understanding (moving in unison, when to press, when to drop off), won't be easy. It might not even be possible.
Liverpool using a 14th centre-back pairing at St Mary's before the halfway point of the campaign should tell you all you need to know about this clusterfuck of a season. Signing a new centre-back would automatically take this to 15 pairings, and if he played with a few different partners for various reasons, the Reds could be up to 20 by May!
Had you been told in the summer that 14 different pairings would be required by early January, and that, by beyond mid-January, Thiago wouldn't have kicked a ball for Liverpool at Anfield (with several other first-team midfielders yet to start at Anfield) – and that Virgil van Dijk and Joe Gomez would both suffer horrific knee injuries – you'd know it was going to be an uphill struggle. Van Dijk is obviously missed in an attacking sense, too: worth five goals a season, plus five assists, as the best long-passing central defender around.
(Just a quick point on Gomez. I don't accept that he's "injury prone". Joel Matip and Naby Keita, yes. But Gomez has had three serious "freak" injuries: ACL, broken leg and dislocated kneecap. These are more like the situations faced by Danny Ings, rather than some recurring muscle injuries, like Matip and Keita. Anyone can have their leg broken, do their ACL, and presumably the dislocated kneecap is rare, and just shocking bad luck. Equally, no player wants to be injured, but even those with constant muscle issues – like a younger Steven Gerrard and Ryan Giggs – can find methods to protect their bodies and overcome the issues; even if not everyone does.)
And that's without knowing about the batshit crazy officiating, with Liverpool the team most sinned-against by VAR (a balance of six overturns) and being hard-done-by on almost all of the borderline offside decisions seen this season, where the technology is actually too limited to rule on, and with a string of awful refereeing decisions to boot.
I wrote a long comment on TTT last night about some of the tactical issues facing the team, looking at how much van Dijk offers going forward, and how, when you lose four or five key (and unique) players, you find the rest of the players have less freedom: the more world-class players you have out, the more the best remaining players can be given extra focus by the opposition. It's not just their quality, but their specific irreplaceable strengths: van Dijk is one of the best long-passers in football, and to have him, Thiago and Alexander-Arnold in the side together would be incredible for quick, long switches of play to get the full-backs into advanced positions. But van Dijk is injured; Thiago has started one game since October (his only other start) and is not match-"sharp"; and Alexander-Arnold looks physically compromised right now. If you have those in the team in full flow, then Fabinho and/or Henderson can also find more time and space to pick out killer passes, backed up by Andy Robertson and Alisson. Opponents can be stretched. Instead, two midfielders are in the defence right now, due to insane injury issues.
It won't be easy, but the Reds can turn things around. Players like Thiago and Oxlade-Chamberlain will benefit from finally starting a game (it could take both another 3-4 for each to get fully up to speed), and hopefully Diogo Jota – the club's most ruthless finisher this season – will return soon, and be back in his stride within a couple of games. If Matip can get fit and stay fit, the Reds are suddenly much improved; albeit it's a big 'if'. And if Van Dijk can get back, and find his stride, before the end of the season, that could be a massive bonus – if it's not too late to make an impact.
Anyway, onto the main part of the article, which is for subscribers only.
[ttt-subscribe-article]