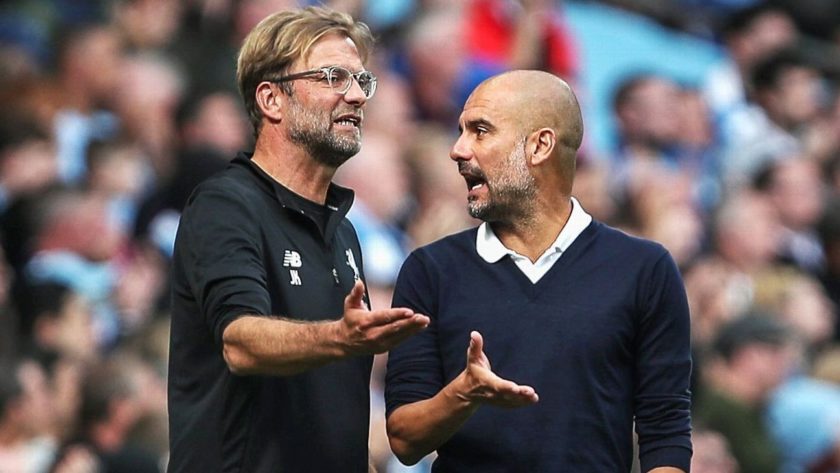 Best posts of the week:
1 – Dawerßhönü
I have had a few long-standing rules as a way of maintaining my mental health and enjoyment of football:
Rule 1: Never watch Match of the Day (or any other panel based TV discussion).
You can find the same highlights online and you don't have to listen to the 'punditry' – you can make your own mind up (within the limits of the highlights reel) and avoid the forced narrative of whatever the current spin is.
I don't believe it's a conspiracy against us, I think it's simply a very limited echo chamber, that reinforces confirmation bias. Former players see the game from a stunted point of view on the whole (a generalisation, I know – but it's based on the experience they had at the time they were in the game, which prevents them from moving forward) and opinions just bounce around a few of the same set of conditioned responses by people who grew up with the same kind of football, so their opinions are rarely challenged.
Rule 2: stay off Twitter.
Rule 3: try to avoid mass media of all kinds if we lose
I stay sane and still enjoy watching us and will pick and choose the highlights I watch in my own time.
I haven't heard Shearer's 'expert punditry' on any event for about a decade and it hasn't limited my view of the game once.
2 – Jeff on the poor state of football punditry:
Every day of my life if I am able I walk an elderly golden named Dallas at least 2 or 3 miles in the summer and once the weather gets golden 4 or 5 miles. I walk because he is old and I cannot run. In addition, I walk around in my house with slippers not shoes or boots. Now, Dallas is a big golden and he weights around 100 pounds and every now and then when we are talking when we are out and about he steps on my shoes or boots and in the house he steps on my slippers as I am walking.  Have I lost my balance and taken a fall? Yes, I did last Friday.
Now I am not a professional footballer trying to move when my foot gets stepped on but an old man who does not move very well and on occasion I fall. Mo Salah if you watch him in match after match takes more abuse in the penalty box in my opinion than any player in the Premier League. If Harry Kane took the same abuse, he would get the golden boot every season from taking penalties.
I have always wanted a high paying job where I did not have to know what I was doing and showed time after time I was incompetent but I never found one but the vast majority of pundits in all sports show me what I missed out on all the time.
3 – Subscribers asked why Mo Salah came in for much more criticism over hi penalty incident than others do – here's Hesbighesred's explanation:
There's a combination of things, I think. There's definitely a certain anti-scouse vibe in England, and there's definitely a deep seated xenophobia and, especially when it comes to Arabic-looking people, an often quite overt racism. Add to that a problem where football punditry is a sort of closed shop retirement home for ex footballers – many of whom have never really thought much about anything, and run a sort of pipeline of repeating what they've heard in the papers, off each other and down the golf course to create a classic echo chamber. Add to that a wider media culture that has absolutely no interest in challenging the prejudices of its readers and much more in using controversy to generate clicks – anti-Liverpool crap not only sells papers to the masses, but also provokes a reaction from Liverpool fans. This can then be recycled as banter or, if the media outlet pretends to have some class, debate.
4 – Anthony O'Brien discussing lack of context in discussions about the comparative managerial records of Klopp and Solksjaer:
Football365 did a comparison piece and (ignoring the trolls) the comments are classic alternate realities but I can see why people would read the numbers in a certain way as taken out of context, the raw numbers OGS appears to have not done too badly. There is a glaring mistake in the comparison, when converting all cup & knockout results to points they ignored the Liverpool draws, making it look like OGS has a better record overall for the first 100 matches in all competitions.
However ignoring this mistake, it's that lack of context to allow reflection on the relative "achievements" of each manager is what is driving the divisive nature of this discussion.
The context they are missing is that Klopp took over a team that had finished 6th the previous year on 62 points and were 10th at the time of taking the reins (P2, 12 points = 1.5pps) .
In his first 99 games (I'm ignoring the 100th as it was the first game of a new season), Klopp improved Liverpool to 8th on 60 points (alongside runs to 2 cup finals) for a 1.6ppg average, which was 6 points off the CL places in 15/16, and then up to 4th on 76 points. To do that Liverpool spent £91m (they include Salah in the article but since his first match was Klopp's 100th and this was the first match of the season it distorts analysis).
OGS took a team that finished 2nd in 17/18 on 81 points, were 6th at the time he took over (P17, 26 points = 1.5ppg) and finished 6th, on 66 points (1.9ppg) 5 points off the CL places, 8th was a further 12 points back at 54 points. Last season Utd finished 3rd on 66 points (with Chelsea 4th on goal difference). Ignoring the spending on this season, Utd  have spent ~£180m.
Klopp's first 99 games brought about a 14 league point improvement on his predecessor's last finishing total at the end of his first full season for an outlay approximately half of the investment behind OGS. That investment, as well as the not insignificant wage bill that Utd have, saw a 15 point reduction to the end of OGS's first full season.
Last weekend I heard two stats on MOTD
Liverpool had not conceded as many goals at the same stage of a season since 1953, they were relegated that season
The last time Utd had not won at home in their first 3 league games was 1972, they were relegated in 1973-74
It couldn't happen again, could it?
5 – Mobykidz on Klopp quietly reinventing:
Klopp quietly reinvents as hype surrounds challengers
We should enjoy the gentle reinvention of Klopp's Liverpool and not be distracted by pundits as our rivals are hyped or we are criticised. For ourselves this season's success will be built around a quiet evolution. And with some of that bright future thrown in. So to our challengers.
Citeh and Chelsea apparently are becoming defensively sound sides. The Blu-skis have not conceded for 8 hours making them a force to watch according to the BBC's Phil McNulty. Citeh seem to win games without scoring 5. Not pulverising opponents but just winning as Guardiola continues to tinker. Each spent fortunes to be lauded for winning a couple of games so far and keeping clean sheets. We're not even 10 games in and need to give it up to another several games to see if the numbers back up the hype.
Only last week Manure were being serenaded by their stable of media asses. A club record 10 away wins in a row put Ole in touching distance of legendary status amongst Norway's finest managerial exports. Demba Ba then recreates his Chelsea v Gerrard goal except this time in geriatric slow motion that made the rushing back Matic look like Usain Bolt. Now Soljskaer is rubbish. Bruno has lost his mojo and the band aid is beginning to peel off painfully.
Leicester seem to tip the weighing scales as heavyweights now and again after a couple of Vardy goals. Rogers is now in line to succeed at a big.club. The Foxes are near the top of the table so obviously our Brendan has turned it all around and could be next to try and succeed where David Moyes nearly did at Manure. Again Leicester are getting results but how well are they playing? This season teams seem to be outperforming their xG per game with their 5-2 thrashing of Citeh a good example of that. We play them after the international break.
Arsenal win at Old Trafford by a solitary goal and the London based sycophantic media are hailing their manager and the second coming of Patrick Viera. Recall Palace won there and Hodgson was pulling the strings with his 150 year old fingers. How is Arteta any different? Aubamyang has barely registered. And at best Arsenal's numbers will be cutting just above average. Slowly improving but not by that much.
Spurs have discovered that Kane & Son Limited have either switched bodies or the Englishman is also the new Kevin De Bruyne. Mourinho is at it again with his motivation cum shame games whilst his predecessor shamelessly auditions himself on the pundits chair as a sign of things to come for Ole. Apparently Spurs have the finest front three when Bale is fit. Exactly, you heard me, when he is fit! We play them mid-December. Expect Mourinho to start his snideness well before then.
This week a pundit said if Everton win the league title it would be as big a surprise as Leicester. Hold the fudge up. Do you recall Leicester spending over half a billion squids? Or paying squillions to hire Ancelotti? I bet you he earns more than the lanky German lad across the way! I rank them as good as Arsenal if not ahead when Rodriguez plays. Is that good enough? Top 8 but not 4.
Each club in its own way are being heralded as challengers because they win a couple of games, score some goals or achieve the hidden nirvana – a couple of clean sheets. The hyperbole over each facet we've heard many a time during our own 30 year hiatus. But this season its somehow worse with a sprinkling of absoluteness thrown in at times.
The part of the media cabal building up the quality of the Premier League and drawing attention to the usual suspects, and the Blue Noses £500m bunch of overachieving thugs, is yawn inspiring at times. This season has been full of average teams made all the more obvious without the atmosphere.
But as we approach the 10 game PL mark and international black hole break the work at Liverpool continues quietly. Pundits need thrashings and clean sheets as evidence of a team's progress. Commentary based on exponential proclamations make headlines not a quiet and sophisticated evolution.
Our "body of work" stretches beyond social media and small sample sizes into ground reality going back three seasons if not further. If we win away this weekend we will have 19 points from 24 having already tackled Chelsea, Arsenal, Everton and Man City.
We have dominated games and with the fixtures after the international break we should begin to see this manifest more especially with sweeper keeper Allison in goal, adapting to the absence of Van Dijk and returning players. Salah is in ridiculous goal scoring form. His pressing has been superb. At the moment can you give me a better all round player? Ask a pundit and they'll talk about Harry Kane every time. But Salah is world class. A monster. Sadio too.  But what about our third member?
If Bobby plays it will be interesting to see how quickly he presses – he looks tired and compared to last season his press looks relatively less effective. Maybe that's the result of last season's efforts where he was way ahead, I believe, in presses both in the attacking and midfield thirds. He was an absolute monster. Its also something the opposition could have worked on or we are, overall, less intense in our press.
With a compacted season and shortening recovery times there seems to be a more circumspect attitude to pressing. There are so many games the clue has been Klopp's explicit deferrals to our medical department in who plays and does not play. I wonder whether that is now extending into the manner and extent to which we press at the beginning of a season?
Every bit of helpful data is being used to find a pathway for our players, tactics and opposition.  Our next fixtures after the break include 5 home games and an opportunity to take points of our challengers:
Saturday, 21 November, 3pm
Liverpool v Leicester
Wednesday, 25 November, 8pm
Liverpool v Atalanta
Saturday, 28 November, 12.30pm
Brighton v Liverpool
Tuesday, 1 December, 8pm
Liverpool v Ajax
Saturday, 5 December, 3pm
Liverpool v Wolves
Wednesday, 9 December, 5.55pm
Midtjylland v Liverpool
Saturday, 12 December, 3pm
Fulham v Liverpool
Wednesday, 16 December, 8pm
Liverpool v Tottenham
There are no games here I feel we cannot get a result. Even without Van Dijk.
At present we have as many point as Citeh had at Match Week 7 last season. How many excuses have you heard from Jurgen Klopp? Complaints? Tantrums? When you consider some of the decisons that officials made then talk about patience.
My biggest concern is the quality of officiating doping football. Bad decision has slowly been eroding our patience and faith in a system full of human faults. But when given the technology to evolve instead VAR laws are regressing the game. It is worse and the spirit of the game is taking a back seat to the VAR referees hunched over their monitor. Its been tortuous at times.
Our home unbeaten record stands at a huge 63. I think the next best is on 3 or something like that. If you can't win the bulk of your matches at home then you can forget the league. So who has already won all four home games? Yes you have guessed right even with lockdown.
We are coming hot off the 55 minute 5 star performance over midweek. By being Virgil-ess Klopp is lifting some good players into the realms of great performers. What will cement these performances is the C word. Consistency. Something none of the above sides mentioned above can claim to possess quite yet.
But we had a major "blop" losing 7-2 and with the absence of Mijnheer Van Dijk we are discovering that life without him could be OK. With the gigantic mental loads this team experiences are huge in this shorter season. Sunday will be a big test of that but not by any measure definitive.
IF we end up winning the title it would rank higher than last season's achievement in a significant way. That is without spending a hundred million to plug a gap that aerially was equivalent to the hole in the ozone up top.
There is still a long way to go but if we continue to deliver the C word we can land a psychological blow to pundits convinced Manchester is the centre of their universe. But we can't get complacent.
Maybe we got a bit too comfortable and a thrashing followed by some blue thuggery reminded us that winning is not a given in every game. The Villa game opened up certain thought pathways that somehow prepared us better for the loss of Van Dijk in the next game. We will see if this continues and with Matip nearing quasi fitness you just hope that sellotape holds enough.
Whatever the motivation we are finding new ways to enjoy (or tolerate) this season. I think Klopp and his players have too. Can you say the same for the teams below us? Klopp loves the challenge and seems to be at his best right now. "I broke my nose 5 times" should be on the side of a mug. His yellow card was hilarious because of the margin by which we were winning by when it happened.
The Atalanta performance was against an excellent opposition that we picked apart. We will though face more West Ham's, big ugly bastards, than our Italian kin. So inevitably we need our senior players back and there will be more less enjoyable moments.  However seeing the beginnings of careers like Rhys Williams, Nico Williams and Curtis Jones enegises the fan base. Admittedly there's a fair way to go but if we unearth another TAA level gem it will all be worth it.
So we are reinventing ourselves quietly and finding a new path to success. And suddenly seeing glimpses of future stars makes me more confident of the longevity of these pathways. A road less travelled sums it up.
The Big Red Machine is an engineering marvel.
YNWA​
Ps I went the whole posting without mentioning our Portuguese Superstar DJ.
Articles published since last Friday, with excerpts:
Saturday October 31st:
Post-Match Analysis: Liverpool 2 – 1 West Ham, by Daniel Rhodes.
Who knew Wijnaldum was so effective in the air? Winning five out of five versus Soucek was incredibly impressive.
On the attacking front, the form of Firmino is becoming concerning. Not just the lack of goals, but the lack of anything whatsoever: he failed to register a single shot, or key pass: 0.00 xG & A. Not just that though, because he only had 0.08 xG build up and xG chain (which is those actions in the lead up to a shot). Because we had so much of the ball, there wasn't much pressing either. Compare that to the impact Jota is having, and it is food for thought in the coming matches.
Sunday Nov 1st:
Patched-Up VAR-Battered Liverpool 3 Points Clear At The Top, by Paul Tomkins.
Liverpool had to come from behind yet again, and yet again there was more VAR controversy. This season has been a nightmare for the Reds and the video assistant referees chalking off goals for infringements it/they can see (many of which were not there), changing free-kicks outside the box to penalties, and yet missing clear fouls on Liverpool players. Why does it take three minutes to spot a foul somewhere  in a goal, but a penalty shout like Mo Salah's at Villa was "okayed" as a fair tackle within seconds? There was no way that was reviewed properly, and even though we don't want the game stopped for ages, it should have had several replays – and not be waved away within mere seconds.
While I think VAR got the decision right today – Sadio Mané's tackle was dangerous – it was far less dangerous than Jordan Pickford's on Virgil Van Dijk. And that terrible display by David Coote has consequences that affected the quality of this match. The fact that he never called Michael Oliver over to look at it is presumably why he was temporarily suspended and demoted.
[Edit: I forgot to include praise of Kevin Friend tonight, who, like Mike Dean last week, picked up on all the little fouls that stop the Reds in their track, and seemed to award a legitimate number of free-kicks to both sides.]
Monday Nov 2nd:
2020/21 Champions League Group Stage | Matchday 3 | Atalanta | Gewiss Stadium, by Gary Fulcher.
In Serie A, Atalanta sit in 2nd place, just a single point behind leaders AC Milan, having won four and lost two of their opening six games, scoring 17 and conceding 13.
Last season, Atalanta banged in 98 goals in Serie A so they have no issues scoring goals, but the 15 goals they've conceded in eight Serie A and Champions League matches this campaign shows they are hardly defensively sound.
BIG NEWS! Updates For TTT Subscribers , by Paul Tomkins.
Diogo Jota Is Like A Wide-Starting Fernando Torres, by Paul Tomkins.
Tonight he played as a centre-forward, and bagged a superb hat-trick, as well as forcing some fine saves. While he doesn't look excessively jet-heeled, he's quick enough to run from deep and go past defenders, or beat them by running off them as the last man. He is also deceptively strong – like Salah and Mané, and unlike Traoré, he doesn't look like a rugby player, but seems hard to knock off the ball. (Having great balance helps.)
By contrast, Roberto Firmino is lively (if currently off form), but he's not rapid. Firmino drops deep to make space; Jota does too, but also makes space for the other two by being a third speedster. It's hard for them to know which ones to chase.
It makes it even harder to deal with Liverpool when they break, but Jota is so much more than a last-shoulder attacker; he's a dribbler, and is creative, and makes intelligent runs. Like Mané and Salah, he can play anywhere across the front three.