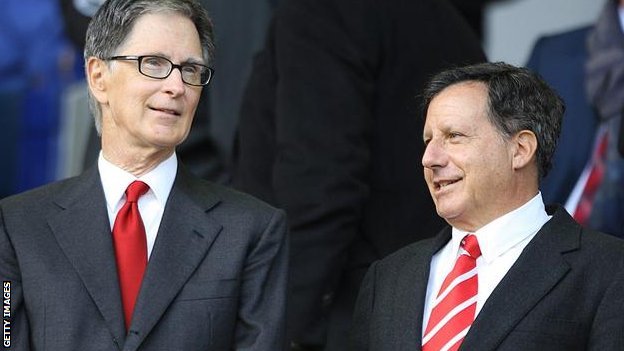 Best posts of the week, as chosen by Chris Rowland and Daniel Rhodes:
Here are some comments we've picked out this week:
1 – Tony Mckenna (macattack) on the madness of the transfer market and football finances:
The market flashes another warning signal. A scenario that even Liverpool seem reluctant to invite. Leeds United are signing a 29 year old, for £30 million. Wtf? And why? More to the point,  how? I despair. Last time I read, the Yorkshire Giant had a player wages/revenue ratio of 94%. Repeating the pattern of the Rodrigo purchase seems ill-advised. But then, who am I to be so at odds with those supposed to know better?
I have already concluded that I don`t understand football finances but I am not really sure that anyone does. Or, at least I don`t trust them to be rational. That goes for the football Accountants whom you cannot trust to balance the books responsibly. Although this is meant to be the salient task of their job, as true as the Lollipop Lady is meant to ensure children, and adults, get across the road safely. Thankfully, those people are more conscientious about their remit.
Leeds were not even the worse offender in the Championship. Many of the clubs have a player wages/revenue ratio exceeding 100%. What the fuck? Have there been no lessons big enough for this wanton madness? You would think that Leeds had personally learnt on the back of Risdale living the dream nightmare. We are in a pandemic, still not knowing when (or if) crowds will fully be back in stadiums. You cannot possibly account in the abstract. Not effectively, or efficiently, anyhow. And certainly not, realistically.
£30 million is definitely a pre-pandemic fee, especially when a newly promoted Club is paying it. You wonder if they had even bothered to haggle with Valencia who, ironically, we know to be in some distress. All in all, this seems like bad business for Leeds.
Sorry to continue like a boring old Grandad, on TTT, (which I am in the real world, not just the virtual one, 🙂 ) but I am spending a lot of time worrying about the future of the game. And this thing called the Transfer Market is careering out of control with no regard for future stability; or concern about what the future may look like. Rest assured, however, that my club owners do seem to have this in mind. The criticisms they endure for such rationale is symptomatic of the madness of the crowds. Which, historically, has never ended too well.
2 – Madchenkliop responding to a post welcoming the return of live cricket on terrestrial TV last weekend (we don't just discuss football here on TTT!):
Couldn't agree more.  It's a powerful example of how people, i.e. the general public have been conned by the myth of quality 'product' in almost every sphere of life.  The true value of sport and culture is in participation – for everyone, not just the paying few.  A healthy society needs to celebrate sharing the experience together.  Look no further why society is a divided mess these days.
I was sad to see a comment by Mike Selvey (ex-cricketer of the Guardian I think) slagging off the BBC coverage, (he said sarcastically that it was 'like TMS with pictures' – presumably because he didn't like the style of it and completely missing the point that thousands, possibly millions of people were probably just glad to be included and curious to see what cricketers actually look like.
I think it's particularly salient in these times when Covid 19 has completely shredded the economic logic behind nearly all live entertainment activities – the need for live events on tele is tangible.  I really struggle to believe it's not relatively low cost to put this stuff on and find a way to finance it.  Of course, it may struggle in bleedin' sacred 'market place' – but right now there is no market place!
3 – Jeff on Liverpool's and the owners' approach to this transfer window:
How many people remember the days before FSG came to Liverpool and the reality of where Liverpool was in the league table and the quality of the first team built by Roy Hodgson? I would say everyone. How many people here remember that two seasons ago Liverpool won the European Cup and last season won the Premier League title for the first time in 30 years? I would say everyone.
How many here think that Gordon, Edwards, Graham, and Klopp know what  they are doing in the world of developing players, building a team capable of winning the trophies that matter, and on and on? I would say everyone. How many here remember the endless and I mean endless discussion of the need for Liverpool to get a new stadium because it needed a larger home and how many people here remember that FSG did the impossible and actually expanded Anfield and have said that addition expansion will come down the road? I would say everyone. How many people here know that FSG are spending 50 million to build a new training ground for Liverpool? I would say everyone.
FSG are businessmen and in the world of business those of us who have participated in this world know that sometimes the best decisions you make is to do nothing. In today's world, no one can reasonably predict what the near term future will hold in regard to the possibility of a second wave of the covid-19 pandemic and what the reality of this would be in the English Premier League. Personally, I want Liverpool run by sound businessmen because if we go back in the way back machine this is what John Smith brought to the club and he played a major role in 30 years of success. Today, we can talk about rich oil sheiks, or rich oligarchs or anything you want but at the end of the day I want Liverpool to be run by businessmen who have publicly said they will not do anything to damage the future of Liverpool FC.
I am reasonably certain that everyone remembers the whole sage around Fekir. If one takes a look one might well remember the problems with his knee and attempts to work something out dealing with this problem failed. Subsequently, it has come out in both French and Spanish print – online to me – that the real reason Liverpool walked away was they simply did not want to deal with his brother who was his representative. In the case of Werner, if reports are true and they seem to be that he is getting 300,000 a week this would be a deal breaker for Liverpool and Liverpool walked away.
To be successful in just about anything you need to work out a quality plan and actually implement it and do not deviate it unless there is a compelling reason such as you saw a flaw. Liverpool have a no dick head policy and Liverpool will not over pay. These policies have worked and worked very well as the record on the pitch shows.
I have a bet going with an old friend. If I win a get a bottle of quality malt and if he wins he gets a bottle of small batch bourbon. I think Liverpool have a plan this transfer window and as with Alisson a few years ago they have put a price they will pay out there fore some players and at least one will arrive in Liverpool before the end of this window. I also think this will be a player who for the most part has been absent from the wonderful world of transfer rumors.
4 – Nick on the future of Barcelona:
They can say he is not for sale but the fact remains that as of 1st Jan he is free to sign for whoever he wants to and go for free next summer. We have two ways of treating it working on the assumption that he doesn't want to stay. One is sell him now and get some money for him if, of course an offer comes in, or do as we did with Can and accept he is going for free next summer and keep playing him as an integral part of the team but look to replace him either now or next year.
It all depends on what options are available in terms of replacements. Is Thiago seen as the replacement or in addition to him, or are we looking at other players around Europe that we might be able to buy as a replacement for him. I guess part of that all depends on whether we sell Gini now or he goes for free next year.
Stay or go, I don't mind, he's given his all for us and left us with great memories. I love Gini as a player and his smile would be much missed were he to go but he has achieved all he can in the English game, unless he wants the League Cup, FA Cup and Charity Shield, in which case he should move to City 🙂 or maybe Arsenal. I don't think too many would begrudge him a move to a different league and possibly play for a fallen giant like Barca. 🙂
5 – Tony's story about a colleague in the UAE:
As a former UAE resident for 10 years I often describe the country as having one foot in the 21st century and one foot in the Middle Ages.
This story is atypical.
A guy I worked with was jailed for 19 days as his company paid him late one month so his bank couldn't then make a standing order payment for a loan he had.
It's illegally to owe money in UAE so the police were advised and called him about it. When he uncovered what had happened he made the payment then called the police to advise them it was all sorted.
The Police said just come to the station with your passport; but on arrival he was thrown in the slammer until his company came to the police station and they had to get their legal agent involved to provide information, documents to support the events.
Now the story gets interesting.
He was in a cell with 7 other guys so they were all weighing each other up and a tad concerned one of them might be a murderer or at least really violent or whatever.
Anyway after a few hours he tried to socialise a bit and got chatting but there was only one guy, a Filipino taxi driver who could speak English.
He asked what he was in for where he explained he had to collect some Saudi ladies from a hotel to go the airport.
They had big heavy cases (they regularly go to Dubai to shop).
The Saudi ladies were watching him lifting the case to put in the boot but he was straining as it was so heavy and accidentally farted very loudly!
The ladies were very upset, phoned the police and he was done for being 'disrespectful'.
It would be just great if I had a moral to this story but I don't have one, sorry.
Ideas on a postcard please…
Articles published since last Friday, with excerpts:
Monday August 31st:
The Rise of Brilliance – What to Expect From the Next Premier League Title Race, Part 1, by Mark Cohen.
Liverpool clinched the title with seven rounds to spare, and this mark was 40% better than the previous best of five, shared by City and United. Again, the context is vital – seven rounds represents 18% of the season, or nearly analogous to saying a sprinter crossed the 100m mark before any of the other runners had hit 85m… it's absurd.
Now, the reason why 2020/21 will be so different to previous versions is that it has dawned on the likes of United and Chelsea that they will need to be close to perfect to usurp both Manchester City and Liverpool, and this new truism creates a paradox – as everyone aims for perfection, the challenge of everyone winning everything becomes ever harder, and more points are dropped – even though the teams are aiming higher.
Gone are the days of waiting for a richly assembled United under Ferguson to put enough prolonged pressure on his adversary to see them off. Now it is, and will continue to be, the turn of Liverpool's analytics, rocket scientists and unsurpassed charisma which would have to do the trick, not to mention the mighty force of will which the entire red half of the city and fans around the globe pulled with as the title was sucked into the Kop with a record-breaking winning streak.
City were massacred in 19/20, and to truly understand how torn asunder the entire league was by Liverpool, we need to appreciate that when City conquered all in 17/18, they won the title by 19 points with little quality in their way.
Liverpool won the title by 18 points, in a league including a superb Manchester City themselves. To gain perspective on Liverpool's achievement, the 100m dash metaphor works again – it's similar to watching Usain Bolt smash the field by 15 metres in the 100m dash in a world record time, but then watching a chap named Red Bolt beat the Jamaican by 15 metres in the very next race!
Liverpool did this by attaining a level of perfection which is hard to fathom in league football. The three longest winning runs in English top flight history are 18, 18 and 17 games. What is remarkable, to the point of silliness, is that in 19/20, Liverpool produced two of those back to back. 17 wins, a draw, and then another 18 wins.
Tuesday September 1st:
The Rise of Brilliance – What to Expect From the Next Premier League Title Race, Part 2, by Mark Cohen.
Look at Chelsea, they are going on a purchasing rampage and picking up players who we'd certainly covet. Everybody has good players. Who doesn't want De Bruyne in their team? What about a young Rashford? All great players who, if you were to wake up and see a newspaper headline that we've swapped Keita for De Bruyne or even Salah for Rashford, you would be very excited to see how it worked out after the initial shock wore off.
But if you woke up and found out FSG had swapped Ole for Kloppo, once you were done vomiting your lungs out, you'd strap yourself into a medieval device and catapult yourself into the sun.
You would never swap Klopp. 
This, more or less, proves that managers are the most important ingredient in modern football, and there is no substitute for the best.
If you take a step back and think it through, without wanting to sound churlish – what business do Ole, Frank and perhaps Mikel have occupying dugouts in the same league as Pep and Jürgen? Seriously? Does anybody think with anything other than hope, that these three guys are ready to assume the mantle of league's best manager? It would appear that City and Liverpool still possess an enormous advantage in this area, and one which should keep the top two the same for another year at least.
Wednesday September 2nd: 
An end to Thirty Years of Hurt… by Paul Morris
Captain's Log. Star date Italia '90.
Like every other child on this island of Ireland, I was completely intoxicated by Jackie's Army in Italy. But one Schillaci rebound meant the dream was over. What will I do now? I know, I shall follow the most successful team in England who have won 11 of the last 18 league titles.
I was an OB – Original Bandwagoner. Liverpool became the team of my heart and Sunday evening's BBC2 documentary on that 30 year Odyssey to win that elusive Premier League brought up 30 years of unhappy memories. Here, I go through every season since and pinpoint the moment when I knew the game was up. This won't be our year.
Thursday September 3rd: 
My Day At The Match: The View From Jail – Liverpool v Man City, 27th November 2011 by By Nabs Al Busaidi
In early November 2011, I was supposed to be on my way to the Antarctic, to walk to the South Pole (I am confident that that opening line has never appeared before on TTT – Ed!). Days before the flight to South America, I was in London when I got a call saying my nephew had died. I was on a flight back to Oman three hours later, and the South Pole was put on hold, indefinitely.
When I got to my sister's house, my niece and I went into my nephew's room to clean it up as soon as we could. This was the analogue version of deleting his browser history. My sister, my nephew's mother, was also there, so we tried to do this under her nose. The only relevant item to the story is that I found a few spent bullet cartridges, and palmed them, and then slid them into an outer pocket of my backpack.