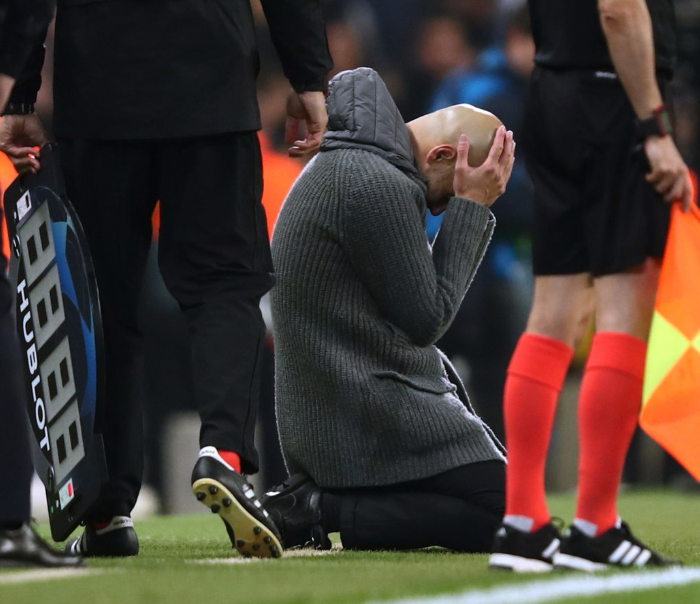 Best posts of the week, as chosen by Chris Rowland and Daniel Rhodes:
1 – Stevenson1988 on Man City's UEFA Champions League ban:
I think the crunch with City is what they would be prepared to accept from CAS. In their comments to date they appear to have focused more on how the leaked emails were obtained illegally rather than their actual content. Presumably they will now seek to provide the so-called missing "context", or else seek to have the evidence ruled as inadmissible. The weekend papers seem to think that by imposing a 2 year ban UEFA might have given CAS the option of halving this on appeal. The problem with that is it would then confirm their guilt and it would just be a question of the scale of the punishment. However, I suspect that City are going to want to come out of all of this smelling of roses and will therefore push for full exoneration. It could be a risky strategy, but given their financial firepower, you would expect them to mount one hell of a defence. Whatever the outcome, what is clear is that their reputation is well and truly tarnished, as are their trophies, which is a victory in itself. What I have found very disappointing though is the likes of David Walsh in yesterday's Sunday Times finally jumping on the bandwagon having signally failed to do anything previously. He has now bracketed City with the tarnished reputations of Saracens and Team Sky, yet he has been nowhere near as diligent in investigating City.
2 – Mädchenkliop in the same debate:
TTT (The Tomkins Times) is really the best seat in the house for perspective on this one.
What I find breathtaking is that we discuss all this with no mention of us – the people who like football. Do we have no power or say in it at all?  There's all this talk about the reason for UEFA's existence being to cash in on this or that position of power over upcoming events but is it not us the people who have an expectation of them to make policies that will look after the 'good of the game' which in effect is our own interests as happy invested human beings?
It's so cynical I'm gasping for air, but this is the world we live in. I feel like it's exactly parallel to what's happening with the BBC. The BBC's mission is to provide an impartial service for 'everyone' as is UEFA's to the football consuming public. However, the pressures of having to do business with the businesses that now also masquerade as football clubs mean that both organisations have inevitably lost their independence and have to jump to the tune of just about any monied power hub in the world. Yet the mission still endures. There is still a part of everyone of us that is concerned with ethics – even Prince Etihad. The PR battle is still a pivotal one.
UEFA may well be entirely corrupt, but if Man City win where does that leave us?  With them in charge of ethics? It's a fucking nightmare and completely in line with world politics right now. We really deserve better. I hope UEFA win because at least, even if they are corrupt at the moment, it's still possible that the ethical position they stand for in theory may one day in the future be upheld. It literally is the battle between governance and big corporations that we've all known is going to happen. If the uncontrollable beast wins then we all lose. I feel like I'm in a science fiction film. Isn't this the exact plot of Avengers Infinity War?
3 –  Garythespud on news of the death of Busby Babe Harry Gregg:
I gather he went back in to the wrecked plane and brought out a number of people including a baby so he's certainly worthy of being labelled a hero.  Club support means nothing when we consider the wider world. RIP Harry.
4 –  EddierobUSA on the contentious VAR decisions in last night's Chelsea v Man Utd game:
Some thoughts from ESPN on the VAR incidents in Chelsea vs Manchester United:
https://www.youtube.com/watch?v=5IMywajwAhU
Normally I would not post this kind of discussion, but for once the panel is completely 'united' in their condemnation of what happened, and also in where the blame lies. Their very clear view is that it was nothing to do with VAR, but everything to do with totally inept and inconsistent officiating – it includes the observation that there were no English referees at the 2018 world cup.
I live in the US and watch US 'gridiron' football as well as the European kind. The rules of the US game are way way more complicated than for football / soccer, and yet the officiating and play review procedure are significantly better.  Certainly the game with its play / pause structure is better suited to video review, but here are a few things that help:
– as already said the initial decision tends to be much better.
– when a play is reviewed, it is done by the  referee of the game, and not someone else who is remote to the play.
– as the referee is reviewing the play the TV broadcast (available on the big in stadium screen) is showing all the camera angles they have on it.   These are the same camera angles / shots the referee sees, although he may chose to look at them differently to what is shown on the big screen.
– once the referee makes a call, he goes back onto the pitch, turns on his headset, and tells the crowd over the address systems what the call is and why. And by this time the crowd has seen the play repeatedly, so is prepared for a rational / competent / objective decision, irrespective of whether it is for or against the team they support.
– some plays (equivalent of goals) are always reviewed, others can be challenged by a coach from either team – although the number is limited, and there is a penalty (loss of a time out) if they are wrong.
– and yes we still have the occasional disputed play, but there is pretty well no debate about the system / process.
The simple truth is that VAR has so far been taking the blame for a completely incompetent FA. Incompetent officials, badly designed rules for the game, with an incompetent implementation of new technology. The ESPN  You Tube article shows that finally that incompetence has become so blatant that even the talking heads have worked out who the real culprit is.
5 – MikeH with more on VAR and PGMOL:
There appears nothing unified or joined up about the PGMOL (Professional Game Match Officials Limited, who officiate all Premier League matches) at all. The inconsistent application of rules tells you everything you need to know.
They've allowed it to become a free for all. This allied to their fear of being "found out" means we then have these ludicrous rule contortions week after week to justify decisions. There should be a refs press conference every week clarifying decisions , interpretations etc
They are inept, incompetent, scared and unaccountable. How Mike Riley is allowed to have a job defies belief. How is he being assessed?
VAR may not be perfect but it is the completely incoherent application of the laws that is the main problem.
6 –  El Indio's indignation about a comment about Anfield by Atletico's President:
Atlético president Cerezo has just joked about Anfield being old, and it wouldn't pass UEFA inspection.
Alright I get it that Metropolitano is a shiny new stadium but has this man seen our main stand? (And the proposal to get another similar stand up in the near future?)
The stadium of Liverpool is something else (probably Calderon could have rivalled it in unparalleled history).
There are times when you can joke about something, but fucking hell don't joke about our stadium when we are already waiting the for the tie with fury.
7 – L7Kenny on Paul's article and calling out Man City:
Hi Paul, Fantastic piece of work. I have been ill for several days now, which saw me bed ridden and unable to even read anything. So this is the first thing I have read and it is a perfect tonic. Brilliant article and for me it is 'bang on'.
The reason I joined this website is the fact that I felt a bit of a lone voice calling out City to a background of noise and saw a lot of what you had put. So in the end just thought I may as well be with the sensible people who can see through all the nonsense and say it as it is. For my own sanity this has been the best decision I have made in a long while. Plus I truly am enjoying reading all the articles that are produced on here and also the exchanges in the comments section.
Back to City. The nonsense that keeps being spouted by them is comical. We heard them going on about what Real did decades ago (and all before FFP) as justification. In fact my favourite was hearing a comment made in one article that they will go through any number of courts systems to win this battle, as they feel UEFA is wrong in being able to tell them how they can spend their money (as I have previously mentioned, try saying that when doing illegal vices and being caught out and stood in front of a judge). So I truly hope that articles such as yours are shown to the greater good and they can use the contents of this to demonstrate why City have to be punished. Let's not forget they can't and haven't denied the emails in question and even when fined there was lots of things they did not assist UEFA with in the first place. They are wrong-uns and now should do the time for the crime they have been caught doing.
Please keep up the fantastic work and thank you.
8 – Stevenson1988 on the criticism of Klopp for his post-match comments:
Very frustrating comments there – it's almost as though when you lose you just have to suck up every injustice all else you are perceived as sore losers. He does concede the ref was bad and even mentions the play acting – yet then accuses Klopp of being a sore loser for mentioning the same things! I have no complaints (well maybe a few) when teams set out to defend with a low block. The secret, as ever, is not to let the bastards score and that was the mistake we made early doors which did seem to rattle us a wee bit. After that, though, we dominated the game and created a couple of half chances without anything really clear cut. Unfortunately it doesn't help when the opposition keep breaking up play by collapsing at every opportunity and the ref then decides to stop play for no good reason. Also, why has nobody really highlighted the fact that we felt we had to remove arguably our best player from the field because they were cheating so much in an attempt to get his sent off?! I can sort of understand that they would try most things, but that was totally reprehensible, yet none of the press/media appears to have taken this truly on board. I just hope that UEFA don't now decide that they need to appoint a strong ref for the second leg, who won't be swayed by the home crowd – that would be just our bloody luck!
Articles published since last Friday, with excerpts:
Sunday February 15th:
Who Killed the Canaries? Liverpool March 25 Points Clear of Troubled Man City, by Paul Tomkins.
All of which leaves the Reds 43 unbeaten in the league, with 35 consecutive scoring games, to go 25 points clear, with just 15 points needed from final 12 matches – assuming that City don't drop further points in a difficult run of fixtures (and assuming they don't get docked points this season for their financial chicanery).
That's now 103 points from the last 105 available for Klopp's men, and the numbers are just starting to dissolve into weird abstract concepts. The numbers are sensational, but some of the football is even better.
Post-Match Analysis: Norwich 0 – 1 Liverpool, by Daniel Rhodes.
The stats were pure domination: 17 shots to five (the highest shot differential away from home since we destroyed Leicester); six shots on target to one; 11 shots in the box to three; and finally two big chances to nil. The expected goal models, for once, seem in complete agreement, with the average a convincing 'victory' for the Reds: 2.17 – 0.36.
Underperforming xG, unlucky Liverpool!
Monday February 17th:
19/20 Champions League Preview | Last 16 1st Leg | Atlético Madrid | Wanda Metropolitano Stadium, by Gary Fulcher.
In last season's last 16 tie against Juventus, Atletico won the first leg at home 2-0, only to lose the second leg 0-3 and it is at home where they should pose the biggest threat as they are unbeaten in their last nine – seven wins and two draws – since losing 1-2 to Chelsea in the group stage back in September 2017, while that defeat against Chelsea is their only defeat in their last 21 home Champions League games, dating back to a 1-2 defeat to Benfica; a record of 17 wins and three draws.
Atletico have also prevented the opposition from scoring in 15 of those 21 home matches and if you look even further back to 2013 (when they became consistent Champions League qualifiers), they've kept 24 clean sheets in 33 home Champions League games.
Tuesday February 18th:
Why Financial Doping Fairytales Cause Nightmares For Everyone Else, by Paul Tomkins.
How many key players have City lost to Real Madrid or Barcelona? Or even to other Premier League clubs? None. If you are never in danger of losing your players you have a massive advantage. 
City essentially preyed upon Liverpool, given that City were – to a reasonable degree – keeping the Reds out of the Champions League; they could then afford to buy Sterling, pay him huge wages, and offer him the chance to play in the elite continental competition. That then helped make it even harder for Liverpool to get into the Champions League. 
Now, lest I be accused of hypocrisy, Liverpool prey on other clubs, such as Southampton; but Southampton prey on other clubs, such as Celtic; and Celtic prey on other clubs … and so on. 
Wednesday February 19th:
Post-Match Analysis: Atletico Madrid 1-0 Liverpool, by Andrew Beasley.
Perhaps the more significant statistic from the match is that Liverpool failed to have a shot on target for only the second time in their 251 matches since Klopp took charge. The previous example was the 1-0 defeat at Napoli in last season's group stage, and what do you notice about the tactics deployed by the opposing managers in both matches?
4-4-2 –  two banks of four – English football's bread and butter formation – appears to be kryptonite to this Liverpool team. It works well as the opposing side are able to negate the influence of the full-backs; Trent only completed three of his 17 crosses and created two chances here, while Robertson was only successful with one of his five centres and didn't set up any opportunities.