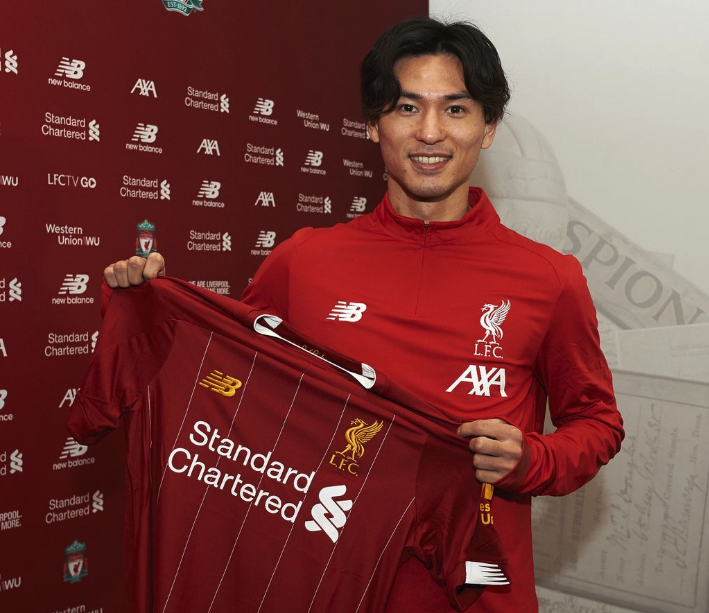 Best posts of the week, as chosen by Chris Rowland and Daniel Rhodes:
1 – Ernie on snarkiness and snidiness, Dec.15th:
I find that for a while now, and especially since the election, my tolerance for snark and snide comments have plummeted.  I find that reading such comments depresses me (even more than the actual depression I'm in at the moment). It feels it is like a poison that slowly, slowly make us all worse human beings.
Now, everybody, including me, will have been guilty of making such comments I guess, but lately – because of the depressing state of my life and the world in general (Following Liverpool excluded of course) – I have begun to try to create a more positive environment around myself and others.
I find that making others miserable does not make me feel better – at all. So, at the moment, I am actively and consciously polite to whoever I meet in the shops or wherever, I make an effort to greet and smile to people and look them in the eyes to acknowledge their existence. I  also drive much less aggressively, and give way a lot – because I have noticed that other people are thankful, and I feel better about it. So far, these small actions have given me far more than they have cost. Looks like I'm on to a win/win there.
I know it is not going to make social media a better place anytime soon, but every time I receive a civil response, this lifts my spirits a bit. Not being snarky myself, has also reduced the number of snarky responses I get – funny that.
I am a die hard socialist, and I am very proud of the club, the way it projects itself in the community at the moment, proud of the manager. It is a source of happiness for me that is important. Going forward I hope the club increases its efforts towards the community, because it is sadly going to need a boost.
I know banter is a huge part of supporter culture, and done with humour, it is not necessarily a bad thing. But snark is banter's evil twin. Sméagol -> yes, Déagol -> no.  Not constantly having to "win" the banter game is very relaxing actually…
Anyway – that was just a something I needed to get off the chest.
Up the Reds!
YNWA!
2 – Jeff's common sense appraisal of Liverpool youngsters' prospects at Villa Park tomorrow night, Dec.16th:
The biggest obstacle in the way of young lads is getting into matches that to some degree matter and given a chance to impress Jürgen Klopp and Liverpool's coaches. The Villa match will give any number of young lads the opportunity to show what they can do against a Premier League team. I know this is a swim or sink reality that all the young lads face but if past is prologue some of the lads will show they deserve to move up the pecking order in Liverpool and others will show that there time to move up has not come. Will they all take it no but one or more might.
My point is that you never know what will or will not happen in regard to any young player until you actually give them a match or matches and this is an opportunity for any number of young lads and I hope they all take it.
3 – Thundyr on Man City's exaggerated injuries, Dec 17th:
serious injuries
Who exactly is injured at City? I keep hearing how all their key players are injured, but outside Laporte and Sane (who they did their best to sell before breaking him against us in preseason) I can't think of anyone who doesn't have a substitute on the bench who would get into virtually any EPL club. Have they suddenly become a 14-man squad despite having 25 players worth north of 20m each? It's so ridiculous as to be laughable.
City just keep digging for excuses, thinking they're God's gift to football while languishing behind Leicester in 3rd. How many 50m+ full backs, none of whom would get near the Liverpool side? How much spent on centre backs when the only one worth his salt is so old he became a manager due to being injury prone? "Water, water everywhere, but not a drop to drink"? Or maybe it's because the only striker they have worth his salt is old and injury prone, and their only useful defensive midfielder is, yup, old.  Outside KdB (injury prone, apparently!) and Sterling they've got nothing set aside for the future anywhere (Sane will be 25 by the time his ACL is fixed and he's back to match fitness, and Bayern might still just want him more). "Things fall apart; the centre cannot hold".
But it's not an accident. Why hasn't anybody surmised that this supposed injury crisis is the come down from being relentlessly pushed by their manager to match the best club side ever seen in the English top flight? The injuries, the loss of morale, the price tag. Everything about City this season has the same hallmarks as a Mourinho 3rd year aftermath of the previous campaign where the players grasped at silverware at the cost of all else, including health and integrity. And like Mourinho, Pep Fraudiola, the latest chequebook manager, will walk away the hero."Beneath the noble birth, between the proudest words, behind the beauty, cracks appear".
We broke them like we broke Barcelona.
4 – WATSUPKLOPP on male mental health:
As a therapist, on the east Coast, who works with men, families, and specifically runs a fathers (in trouble) program,   Mari's piece is my bread and butter mantra to anyone, courts, DCF (Dept. of Children and Families), attorneys, probation officers, wives and girlfriends, etc. who will listen to explanations, not excuses. I have hundreds of stories of standing in the gap, when soon into our meetings (code for Therapy sessions, ordered by the judge in custody proceedings) we discovered the origins of the formation of childhood identity conclusions cemented in the man's mind, and presented as the roots (generally code for "Excuse!") of the ongoing patterns of 'manly' behaviors (judged to be aberrant) and convince the wronged to believe in a way back to 'normal' (good) behavior.
In these issues, the same that exists with 'bad boys' in schools, the focus on the issue with 'him' is rarely thought to be his managing emotions, other than anger (management).
So, do we ask men to try to give to their sons what they don't (yet) have due to the lack of experiencing these nurturing ways when the man was a boy?
I grew up in Liverpool, well 17 years from a tween to late 20s, and I can share from experience, what we/you may see in American (Disney) dramas, etc., were NOT common experiences from Scotland Road, to Kirkby estates. But, the dads were hard working, when they could get/have a job/trade, however many men handled disappointment, sadness, and frustrations, with anger 'doing the talking for them'. It was dangerous to ever ask,"What's Behind The Anger, Dad?"
When life is hard, in Liverpool (and many Northern towns), your Irish roots, and ancestors demand that you set your face like flint in the face of adversity. One only saw joy and maybe a kiss from a stubbly faced reveler, was when the Red's or the Blue's had finals, titles, and the subsequent parades of victory, and generally the context of that expressed joy, with songs and merriment, was the pub.
Back then, our footballers reflected in large part, the people and culture who paid their wages. With the 'foreign' imports and the expansion and exposure to other cultures abroad and in Britain, came a pull for men and women to 'change with the times'.
It seems that women's rights succeeded, not as much pressure to be anorexic to be 'pretty' and many (equal in 1981, to 3 times more than men in 2019, in America) graduated from higher levels of education, and recently, the global 'me too' revolution.
Yet the 'Boy Code' (See William Pollack's Book, Real Boys: Rescuing Boys from the Myths of Boyhood, one of many American psychologists' response to the Columbine tragedy) remains alive and well. So much so, that I've had to modernize my hand outs of the 'Code' several times from the original, in my attempts to do the above explaining to parents, teachers, and the guys themselves.
I can only echo Mari's encouragement for 'each one to reach one'. A good place to read a plethora (a whole bunch) of various articles on [modern] men's lives, issues, and joys, is The Good Men Project. https://goodmenproject.com/
You won't be disappointed.
5 – Jeff on how to assess our new signing Takumi Minamino:
Why do you need to watch a player on any number of occasions and take a real hard look at a player before you form any opinion about whether or not you think they are of the standard you want in a Liverpool player whether we are talking about a first team squad player or a possible member of the starting 11 is because unless  you do this you will not get it right. I have tended to see a player somewhat differently than Daniel in his first class article. I do believe he will be cover for Firmino or for that matter Mane or Salah because he is a far different player than any of them but he does have something in common with all of them.
First, he is a lad who may  not be physically the biggest or strongest but he may well be quicker than we have seen and far pacer than we have seen and he will be one of the bravest players on Liverpool's books. He will use his pace and quickness to great effect in both ends of the pitch and he will continue the tradition of Klopp's midfielders and forwards being fine defenders. He will surprise people in how often he nicks the ball off the opposition and starts and attack on either end of the pitch.
Second, when he players as the central striker, one notices how often he scores not from outside the penalty box and how often he is creative in the penalty box. His ability to create space to get off a shot that matters – either scores or forces the keep to make a good or better safe – and his ability to complete passes to team mates in the penalty box to allow them to get a shot off in outstanding.
Third, some players have the ability to find space in the attacking third and some do not. Minamino in match after match seeks out space to be free in the final third and finds it. Once he gets the ball he has the ability to beat just about any one trying to defend against him and he keeps his head up to look for team mates in better position and actually complete a pass to them.
Fourth, one of the difficulties facing young lads who come to Europe as footballers is to find a place where they can develop and for better or worse Salzburg is one of those places. There are gems in Austria and in Belgium who get a chance to play and develop and Liverpool have had good sense to look for lads who come from this club early in their careers.
Fifth, with any transfer there are concerns that I am confident Liverpool have looked into. The simple truth is he was an excellent player for Salzburg as everyone here saw in the recent matches against this club but Liverpool are a step up in the world of football and what is demanded of every player who plays for the first team whether as a starter or a reserve. Furthermore, while there is no doubt that this lad is a hard working lad and is a versatile player on the pitch, Liverpool demand in my opinion far more of players on the pitch than any club in world football that I can think of which may well mean that it may take time for him to work his way into actually playing for Liverpool whether as a starter or a reserve.
Sixth, we all know that Mane, Firmino, and Salah all bring something different to the club. In addition, we know that AOC needs to play in the midfield, we know that Shaqiri drives everyone nuts because at his best he is something special and at other times not so much, and Origi has matches where he is a world beater and other matches where he seemingly disappears. We know from recent matches that Keita is starting to show the talent he has but he is a different player than this lad. Minamiro has the potential to add a new dimension to Liverpool and given what everyone connected to Salzburg says about his character and work ethic, I suspect he will provide problems for the opposition and help Liverpool matches.
Seventh, please give him some time to settle. I know he speaks German but I have no idea if he speaks English.
Paul's exchange with Gary Lineker on Twitter
As shown to us today, it's being discussed on Reddit (for which we're all too old).
[PT: it seems that Gary Lineker took it well, although I do think the whole internet thing of "I was just joking" is often used as an excuse when bad ideas get called out. Or maybe he was indeed joking! And while I don't like many aspects about Match of the Day, Lineker is an excellent presenter and seems a decent bloke – but the currency these days seems to be about snark and snide, rather than clever humour. Either way, that Liverpool can't defend as well with their 4th and 6th-choice centre-backs, one of whom was playing his first ever game as a centre-back, 3rd-choice right-back who is 33 and only used there in emergencies, and about 17th-choice holding midfielder – and without the pressing forwards, who were left on the bench and who help defend from the front – suggests that any comparisons between van Dijk playing and van Dijk not playing are not best served in a one-off game. Add that Liverpool's entire midfield was of nominally attacking midfielders, due to injuries to others, and you won't get a balanced performance. Of course it will be hard for Liverpool to be as good without their best defender, but in 2019 I feel Joel Matip was playing every bit as well as van Dijk before he got injured, and obviously Fabinho makes a big difference to the midfield. Even Dejan Lovren was looking good before he succumbed to another injury.
Finally, I heard a comment on a footy podcast saying that Liverpool totally rely on van Dijk but also Alisson, and yet Liverpool won all nine league games that Alisson has missed this season. Before Fabinho was injured it was noted that Liverpool would struggle without him, but have won all seven games he's missed, excluding the U19s game in the League Cup. Obviously if you then take 8 or 9 players out of the team it won't be as good.]
Fuckin got'em from LiverpoolFC
Articles published since last Friday:
Sunday December 15th:
Post-Match Analysis: Liverpool 2 – 0 Watford, by Daniel Rhodes.
The other method of looking at the chances is the various expected goal models, and yet again Liverpool were more than 0.5 ahead in every single one of them. Of course a third of our total came late in the game, but all of Watford's total, if you look at the Understat table, came with their two big chances mentioned above – it's not like they put us under any sustained pressure for any amount of time. In fact, it was the opposite. Michael Caley, with added salt again this week, had it 1.6 – 0.9, hardly a small margin? (The trend was the same on all models.) We were also ahead in the match, and as we've seen countless times this season our pressing intensity and volume always drops off once we go ahead. Therefore, while it wasn't in the Bournemouth or Salzburg levels of pummelling, it was in the 'deserved' victory camp of underlying stats. Though, perhaps, occasionally this might have ended in a draw.
Monday December 16th:
19/20 League Cup Preview | 5th Round | Aston Villa | Villa Park, by Gary Fulcher.
As eight times winners, Liverpool and some of their former players hold a number of records in this competition including most wins: 1981, 1982, 1983, 1984, 1995, 2001, 2003 and 2012.  Other records include most final appearances (12), most semi-final appearances (17), biggest outright win (Liverpool 10-0 Fulham in 1986 and West Ham 10-0 Bury in 1983), most trophy wins by an individual (Ian Rush with five while playing for LFC), most final appearances by an individual (6, Ian Rush all for Liverpool) and most goals scored by an individual (50, scored by Ian Rush and Geoff Hurst).
The Dirtiest Dozen: Liverpool's Current Run of 12 Consecutive Sensationally Filthy Goals, by Paul Tomkins.
Liverpool started the run with five of the best goals you'll ever see in one single game, with a mix of just about every type of skill necessary – bar, weirdly, the use of a head.
They were almost like golf goals, with stunning long-range drives hit with fizz and backspin, and slow, accurate putts into the back of the net.
Tuesday December 17th:
2019 Club World Cup | Semi-Final Preview | Monterrey | Khalifa International Stadium, by Gary Fulcher.
Liverpool's only previous appearance in this specific version of the tournament came in 2005, when Rafa's Reds finished as runners-up to São Paulo who won 1-0 in a match that Liverpool had three goals disallowed and dominated throughout.
Only two other non-European teams have won the Club World Cup since 2005, with Internacional defeating Barcelona the following year and Corinthians beating Chelsea in 2012.
Wednesday December 18th:
How Liverpool Use Long Balls and Set Pieces With Purpose, by Mizgan Masani.
… let us imagine that Liverpool are playing out from the back with either of the centre-backs or deeper-lying midfielders having the ball. Now, with Mane and Salah being ultra quick, the duo has an option of making runs in between centre-back and full-back or in behind the full-back.
The other way is to stay wide, remain an option for a diagonal pass and stretch the opposition defence. So, as a defender or midfielder, the option is there to ping one over the top to find either of the wide forwards and get the game towards the opposition half as quickly as possible. Liverpool have created a lot of goal-scoring opportunities with this particular option, which can be best utilised because they have pace up front.
Thursday December 19th:
Scouting Takumi Minamino: Welcome to Liverpool by Daniel Rhodes
Be honest, had you heard of Takumi Minamino before Salzburg travelled to Anfield in week two of the Champions League group stage? Obviously the cool kids who watch football 25 hours a day knew him in microscopic detail, and could tell you about the perfectly weighted throughball he made at under 12 level in the local Japanese league. But for us mere mortals, the only recollection for me was a brief look at the basic stats, and noticing he was one of their key players pre-match in terms of chance creation and shot volume. Then, immediately after we had eliminated Salzburg with a two-nil victory in Austria, it was 'announced' – in recent Liverpool tradition with a series of tweets from all the red-tinted hacks (who had clearly been briefed) – that Minamino was set to be the Reds' next signing, in January, for a reported release clause of around seven million pounds.
Friday December 20th:
How Strong Are Flamengo? Here's What The Stats Say by Andrew Beasley
Flamengo won their second continental title this year, meaning they have done so in 1981 and 2019 just as Liverpool did likewise in Europe. Detailed stats are a bit thin on the ground, but using my basic expected goal model we can see they deserved to win their ties.