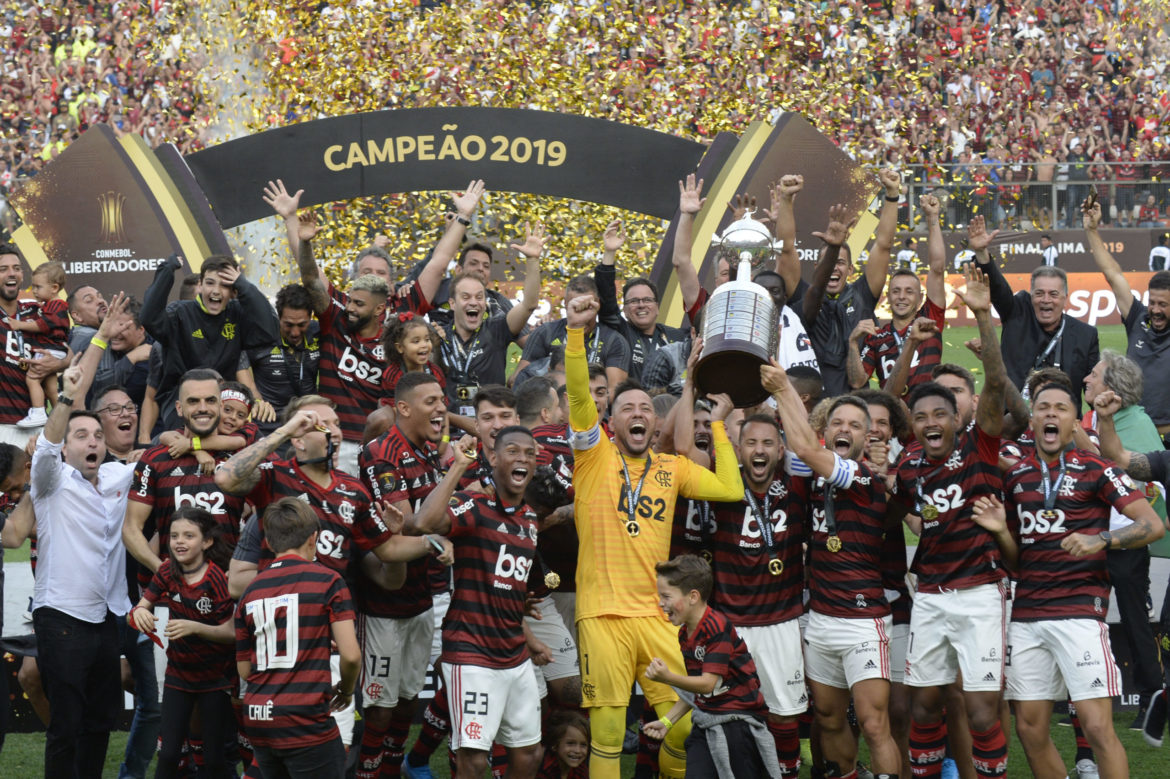 Whether the World Club Cup is an especially big deal to Liverpool and their fans, it certainly is for Flamengo and theirs.
In each game Flamengo played in the Maracanã during this year's Copa Libertadores one song rang out louder than any other. "In December 1981," they chanted, "we ran rings around the English. 3-0 against Liverpool, it went down in history. In Rio there's no equal, only Flamengo are world champions. And now your people ask for the world again."
It seems the current iteration of the Reds are taking it more seriously than Bob Paisley's side did in 1981, when avoiding injury appeared to be their main aim. But what sort of challenge awaits them in Saturday's final?
You will recall from our Monterrey preview that the Mexican team are deemed by Five Thirty Eight to be roughly of the standard of an upper Championship side. Flamengo are significantly better than that; more akin to a mid-level Premier League outfit, and on par with teams who have qualified for the last 16 of this season's Champions League.
Let's take a look through some different aspects of their success in 2019, to see how it all came about.
The rest of this analysis is for subscribers only.
[ttt-subscribe-article]