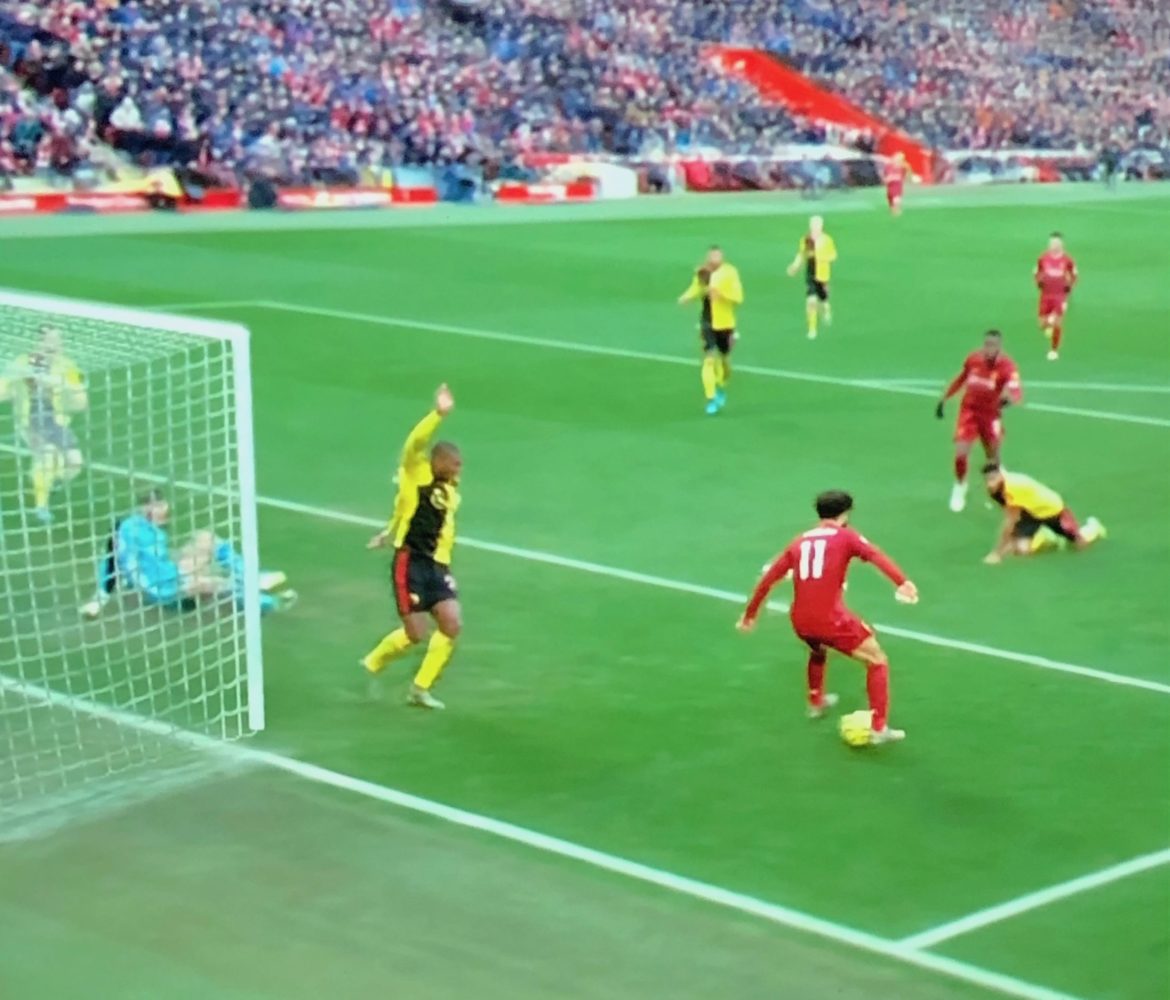 In beating Watford 2-0, Liverpool became the first team in English football history to post a run of 25 wins from a run of 26 top-flight league games, although this includes a split across seasons.
However, while sometimes including the end of the previous season can be misleading – for many teams the final half a dozen games can be little more than dead rubbers – Liverpool had to win all nine of their final games to stand a chance of the title in 2018/19; and they achieved that feat, but City edged the Reds out by a single point, 98 to 97.
So this run by Jürgen Klopp's men is much the same as a 26-game run from the start of the season, in terms of intensity and pressure. Plus, it's entirely the same squad – Liverpool signed just two youth players, and as I said at the end of last season and the start of this season, continuity can be more beneficial over the course of a year than adding new players who can slow you down as they settle in, especially if the age of your squad is already very healthy (but obviously there are times when you have to freshen it up).
And the total of 76 points from that run would mean, if this was indeed over the same season, that the Reds would almost have enough points to land the title (in some seasons) with 12 games to spare. (According to Andrew Beasley, the best run City have over 26 league games is 24 wins and two draws; and Jose Mourinho's mid-2000s Chelsea, who remain the most expensive team in English football history with inflation taken into account, managed a best of W23 D2 L1.)
Alas, those nine games can't be carried over, but of course, that means City can't carry theirs over either. Still, they'd be as far behind as they are now – 14 points – regardless. Liverpool are in Qatar with the unusual situation of benefiting in the league while they are away, regardless. Either Man City will lose, or Leicester will, or they will both drop two points in a draw. A City win and Liverpool will return to England with an even bigger lead (and a game in hand), once goal difference comes into play.
The Reds also racked up three clean sheets in the past four games. But what might have been lost is that since the two fairly routine headed goals by Virgil van Dijk – by his standards – against Brighton, Liverpool have now scored 12 goals in four games, and not one of them has been anything less than stunning. Indeed, lest Liverpool be labelled just a set-piece team (because they are exceptional at set-pieces), these are a dozen goals only involve one single headed moment anywhere in the move (except in the Reds' own box when making a defensive clearance), and not a single set-piece, and rely instead on skill, speed, movement, pinpoint assists, cross-field passing and sublime finishing. Almost all started in the Reds' own half, as they cut through teams like a hot knife through extra-spreadable butter.
It's worth spending some time looking into each goal, and what they tell us about what some metrics now suggest is the best team English football has ever seen; a team that could add the Premier League title (with a 10-point lead) whilst reigning champions of Europea, European SuperCup holders and vying to become Champions of the World.
The majority of this article is for subscribers only.
[ttt-subscribe-article]