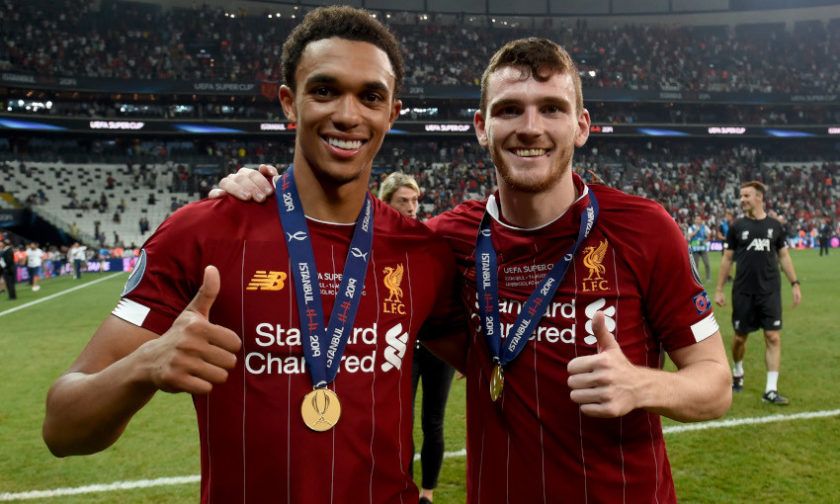 Written by Mizgan Masani.
In the age where the use of long-balls and being clinical from set-pieces is not considered the most fashionable way of playing football, Liverpool have slowly brought these two aspects into their game and become even more lethal around English and European football.
Jürgen Klopp's men are current champions of Europe and are leading the league by 10 points after 17 games. So we cannot say anything other than conclude that what they are doing is working at this point in time.
However, before we delve into some of the long ball and set piece stats, let us know more about the former and how it is defined as in the game:
"A Long Ball is an attempt to move the ball forward aerially from goalkeeper, defenders or midfielders towards the forwards or advanced midfielders. It is also defined as an aerial pass that bypasses a few opposition players at one time. So, a crossfield diagonal ball from one side to another can also be technically called a long ball."
That being said, let us now take a look at some of the stats: Liverpool have attempted 1122 long balls in the league so far this season, at an average of 66 per game (3rd behind only Burnley and Sheffield United). They have attained 50% accuracy. Some of the players with high amount of long balls successfully completed are:
Virgil van Dijk (CB) – 5.1/Game
Trent Alexander-Arnold (RB) – 4.9/Game
Alisson/Adrian (GK) – 4.1/Game
Fabinho (CDM) – 4.1/Game
Jordan Henderson (CM/CDM) – 3.4/Game
In addition to this, the Reds have scored 11 headed goals in 17 league games (1st in table), eight of them coming from set pieces. At this rate, they will score 18 set piece goals by the end of this campaign (0.47 per game).
The rest of this article is for Subscribers only.
[ttt-subscribe-article]