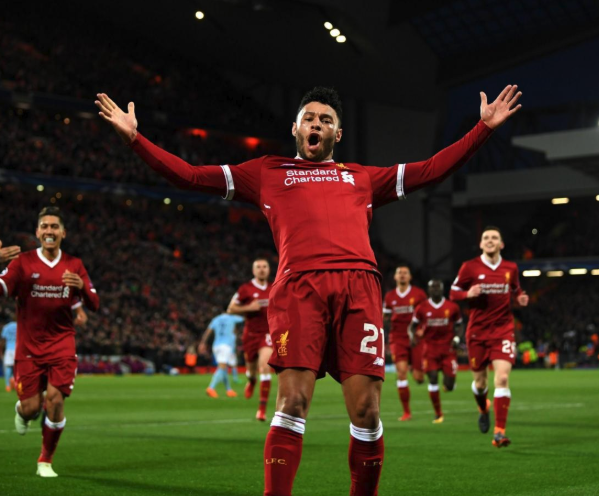 Best posts of the week, selected by Chris Rowland and Daniel Rhodes:
1 – Madchenkliop discussing how Klopp works, Nov. 18th:
So Jeff, having pondered your questions overnight, why don't we employ politicians and media on a similar basis to football managers, i.e. in terms of performance and results, I think it's a good question but obviously fraught with difficulties in that performance is transparent in the football world, whereas success in the world of politics can be measured on different scales – i.e. the state of the economy, average wealth or levels of poverty and homelessness. And then of course there's the environment and the small matter of us perhaps 'successfully' propelling ourselves into extinction. Of course they all interrelate, but what constitutes success for one set of people or beings doesn't necessarily do the same for another.
However, it is intriguing to ask what would Jürgen Klopp and FSG do if they were in charge of the world -( as opposed to Roy Hodgson and the FA for instance)? I think the things we notice as Liverpool fans is both JK and FSG are really good at learning from experience. They don't come in with a manifesto and flog it to death even if it's not working. They are responsive to their environment.
The second thing, is they work with the real live people who are already there in the organisation.  JK in particular, has won everyone over by treating everyone – and I mean everyone – with respect and compassion. Some players have been essentially rejected, but their welfare has not been treated like a gangrenous limb to be chopped off and left by the side of the road. Choices have been laid out and vitally, second chances to make an impression have been given. I personally feel that the genuine human compassion shown by Klopp as a leader is an essential component in our present success. The players play for him because they know he's got their backs. Ffs, he even shows respect and compassion for opposition players and managers too.
Away from the field we also have people like Peter Moore, who go out of their way to be responsive to the concerns of the whole LFC family and community including diametrically politically opposed organisations like Spirit of Shankly who used to exist in a state of perpetual revolution against the perceived capitalism of the owners. That's no small achievement in my view and political leaders could learn a lot from that approach.
Of course, I could go on for a long while enumerating the detail of how well LFC is run these days, but to wrap it up, the thing that I would like any government or media organisation to copy is the attention paid to delegating roles to the right people. I don't think this is an easy thing to do and it also requires continuous regeneration, but I couldn't be more impressed with the skill in which LFC have managed their recruitment across the whole breadth of the club. You know when Klopp says even the Hot Dog salesmen must be on their game that he really means it. We have an absolutely ludicrous situation going on in British politics right now where experienced and useful politicians are being axed right, left and centre on the basis of the artificial and arbitrary line in the sand that is BREXIT. I'm trying to think what the footballing equivalent might be…  I suppose Hicks and Gillett in the Hodgson era would come close!
2 – Red Mick on Mourinho's appointment as Spurs manager, Nov. 20th:
Spurs are one of those clubs where how you win is seen as almost as important as whether you win. The tradition, harking back to to the immediate post war push-and-run side and Bill Nicholson's cultured double winning side of the Sixties, is ingrained in the mentality of the Spurs following. If Mourinho adopts his usual tactical approach, he'd better get quick, spectacular results or resentment will build quickly. I always thought that sort of difficulty with United fans played a part in his Old Trafford downfall. The one major  club where he could fit the tradition is in fact Arsenal. Before Wenger, and stretching back to the days of Herbert Chapman before the war, their teams were built on steely defence and snatching narrow wins. If he'd gone to Arsenal, he could have claimed he was taking them back to their cultural roots!
Be fascinating to see how he works at Spurs.
3 – Stevenson1988 on the same subject, Nov. 20th:
I would be absolutely bloody furious if I was Pochettino and they gave Mourinho a big transfer budget – quite apart from what they're paying him. Utd did it to Moyes at Old Trafford before loosening the purse strings subsequently.I think Pochettino has worked miracles to make Spurs as competitive as he has done given their (lack of) transfer dealings and the lousy wages they pay. It would be typical Mourinho to step in at a time that Spurs suddenly decide to start spending – although I'm not certain where they will obtain the necessary funds for a major squad overhaul/update.
4 – Tash with some pre-match nerves before the Palace game:
Concerned, simply because Im a natural worrier when it comes to Liverpool.
Concerned, because its Palace and Ive been mentally scarred ever since that FA Cup semi-final.
Concerned, because it's Hodgson versus us.
Concerned too that we are missing Robbo for any game at all in a position where we lack a natural replacement. More so when we face Zaha who, unless its because Im a worrier, always seems to play well against us.
And with his speed in mind, Milner being the most likely to be covering him also concerns me. Milner brings so many qualities to the team, but speed isnt' one of them. With that in mind I think there's a fair argument for Gomez to step in at LB – except he may be injured and hasn't always looked convincing this season. Or maybe he's pumped up to prove himself to the boo boys and, more importantly, to play his way back in to contention.
Hopefully we go out there and prove once again that we have the answer to whatever the opposition throw at us.
Come on Redmen!
5 – Ian is a bit more upbeat about our chances:
To be honest I'm actually optimistic because of the injuries.
They both provide an opportunity for Players to stake their claim for playing time ahead of our marathon of games towards the end of the calender years. These are the opportunities that when taken in the past – Have seen TAA push beyond Gomez, Matip do the same, Robbo ahead of Moreno etc.
We have a number of players looking to make the most of the opportunity.
Ox, Keita, Milner, Wijnaldum(More attacking), Gomez, Lovren, Origi, Brewster, Lalla, Shaq, Jones, Hoever, Laroucci, Williams – You can hear Vitor making this point to the 5 or more younger talents.
This is the window of opportunity thanks moulds careers.
Against Palace (6)- three injury covers and 3 subs. That's half of those 14 that are fit getting playing time to stake their claim 😉
I believe that with the intensity of our fixture pile up our success this season will be significantly affected by this ability to step up and take your chance when opportunity/need arrises. Adrian has already set a healthy precedent so far.
6 – David chips in with his thoughts on the possible changes in the team during the next few weeks:
Think you're spot on there Ian. I can't see how we're going to get through the next 5 weeks at all without this kind of free for all, provoked rotation. The most freakish thing about our season to date is not just the points score, but the remarkable run of games where we've managed minimum rotation. We've been able to win games with clever solutions, because that settled formation and structure to the team has given us the self awareness to make subtle variations. And even within that context we've managed to give the backup players significant game time, with extra cup games and measured substitutions.
Ox is ready for sure, as are Origi, Lalla and Lovren who are all now battle hardened. The international break looks like it might have been kind to Keita for a change so this could be the time for him, although he's perhaps a bit more unpredictable.
It's great to see Shaq again in the training pics – couldn't be more timely. It's always worth remembering that we might not be Champions of Europe without his cameos at the end of last season.
And there's been a lot of work done with the youth players also; a lot of water under the bridge. Not just for the more fabled starlets like Brewster, Jones and Elliot, but the level below with the likes of Neco Williams, Tony Gallacher, Herbie Kane, Dixon Bonner, Christie-Davies and Leighton Clarkson have been forced to up their game in some high pressure games with big crowds in the Checkatrade. There's been some really good planning. Without that, I don't think we get the kind of robust confident performance that we saw from Neco Williams in that Arsenal game.
I think it has a kind of knock on effect and ultimately it's that competition with their peers that might make the front runners like Brewster and Jones able to step up when needed. I'll be interested to see Hoever return to the action after his U18s World Cup experience. I could see him being called into action in one of the full back positions.
Articles published since last Friday, with excerpts:
Monday November 18th:
The Media's Part in the Bizarre Booing of Joe Gomez, by Brett Curtis.
I don't like referring to 'the media' in general terms often because it's a lazy term. The media contains thousands of individuals and employers, all with different opinions and agendas on different matters, myself and this website included.
But those individuals undoubtedly hold differing degrees of influence when it comes to shaping the public's opinion regarding news stories, especially in a sport like football which is often so tribal and agenda-driven.
And in reaction to this incident, some of the media's views have not only been bemusing but also demonstrably negatively influencing on the innocent party in Gomez.
Tuesday November 19th:
Fakers and Fair Calls? Why Diving isn't Really Injury Free, by Amy Gaeta.
I watch football as a fan first, but my fan-identity sometimes overpowers my experience of living with chronic pain and as a professional researcher of disability. When someone fakes an injury, my laughing is covering up how insulted I am. A voice inside me says, "Oh, so that's what you think pain looks like? Injury is just another play for you? How lucky you get that choice."
Is Gini Wijnaldum the Most Complete Player In World Football?, by Paul Tomkins.
nd he can do it all. Pick any possession-based midfielder, and ask if they can harry like Gini, tackle like Gini, dribble like Gini? Look at any holding midfielder, where Gini has at times played for Liverpool, and have they scored four goals in a single Premier League game? (or got an international hat-trick). Even if Wijnaldum wasn't playing as a holding midfielder at the time, it's not something you would get if you threw N'golo Kante forward more often. Kante played further forward last season and got four goals in the entire league campaign; and his entire career output, in over 300 games, is roughly the equivalent of one Wijnaldum season at PSV (20 for Gini in his best season, 21 for Kante in 311 league matches, with a third of those goals coming in the lower leagues in France).
Wednesday November 20th:
TTT Player Of The Month for October 2019: Alex Oxlade-Chamberlain, by Andrew Beasley.
But then maybe he has always had this ability, he was just discouraged from using it. No team had a greater reputation for wanting to walk the ball into the back of the net than late Arsene Wenger-era Arsenal had. After shooting from distance roughly once per 90 minutes for the Gunners (in league and Europe) and scoring three percent of the time, he's now shooting once an hour and converting one in nine.
And it is something Liverpool need. The Reds didn't score any goals from outside the box in their triumphant Champions League campaign of 2018/19 (so maybe they don't need them…) and just five in the league during the same season. A handful in the whole campaign compared to Oxlade-Chamberlain's three for the 2019/20 season already. The Ox has become a fox outside the box; no wonder Wenger let him go.