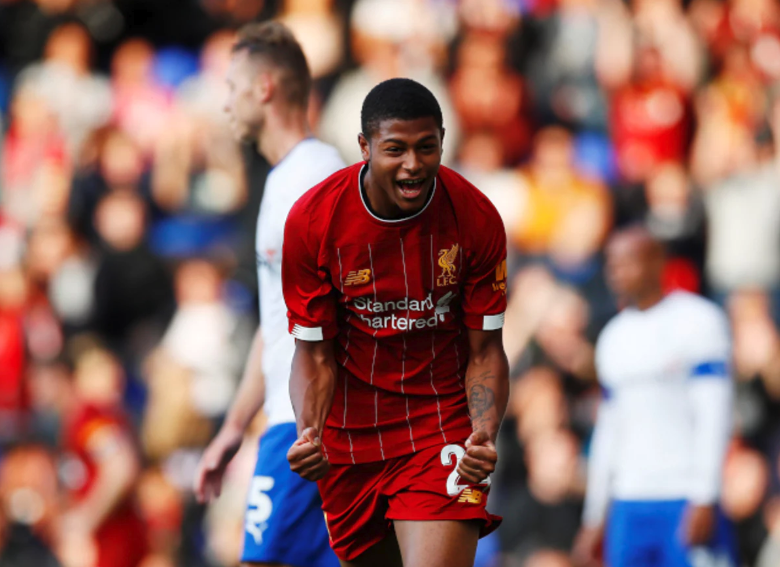 Posts selected by Chris Rowland and Daniel Rhodes.
This week's round-up brings you some of the best comments on the site, together with some samples of the articles we've published.
If you'd like to join our troll-free community and enjoy some intelligent debate about Liverpool FC and the wider world of football, and indeed the wider world generally, see the 'Subscribe' tab at the bottom of the page for details of how to sign up.
1 – El Indio, July 8th:
Who would want to miss out on another potential blockbuster season? I completely understand that players at a certain age want to play rather than stick around on the bench. But, a massive but, if you've a chance to win silverware, and contribute towards it – it's not a bad thought after all.
There is a chance that the coming season might not see a deeper run in the Champions League or the league title could be lost on the last day. But Liverpool are in the conversation of a title run whether people are giving up judging by the transfer window or they think this squad can't do it.
(The number of dicks comparing the signings of Rodri, Wan-Bissaka, or even Kovacic to our squad after a record breaking 97 point campaign is mind boggling. You don't win titles during transfer windows)
It's the same situation as it was in May 2018. We found ourselves robbed from the opportunity that we had created for ourselves. But we came back even after impossible return points especially after being dead, and buried at Camp Nou.
I've a familiar feeling we are heading in that direction this season. As a player where would you get a world class manager, squad brimming with elite players, a world class coaching staff, and an even more amazing support inside, and outside the stadium. The holy unity pushing inching towards the final glory. Who wouldn't want to be a part of that?
2 –  Jeff on the problems with officiating in the Premier League:
The position of officials and the Premier League and the English FA is that there is no problem with the quality of officiating in the Premier League and indeed officiating in the Premier League is for all practical purposes perfect.
The problem with this position is that in today's world every match is televised and sitting in New Jersey I can see any number of problems. For example, officials in England are in too many cases simply not of the fitness standard needed to officiate in a match and are often yards and yards out of position which leads them to miss call or guess at calls or simply make mistakes in calls.
Now, broadcasting matches is the golden goose that is driving modern day football and the Premier League and the English FA are stuck with matches being broadcast but how do they reconcile the problems viewers see with the position that there is not problem?
VAR will help deal with the problems in regard to officiating but to any sensible person it is only the first step and an imperfect one in too many cases. The Premier League and the English FA should by viewing examples who every official what a hand ball is and is not and require them rule accordingly on what hand ball is or is not. If an official does not follow instructions, they should no longer be officials. Will this happen? Of course not. We will see each official be allowed to decide what a handball is or is not and we may well consistency is a match, but the problems with officiating in England will not be solved by VAR.
It will only be solved when the English FA and the Premier League decide to solve it and I see no indications that they want to even look into the problems of officiating.
3 – Stevenson1988 in response to Paul Tomkins' article, July 9th:
My brief foray back into the murky waters of Twitter to promote the book has proved that so many Liverpool fans still don't seem to understand anything about the club. At times it feels like I'm talking a completely different language.
Paul, it never ceases to amaze me just how little most football fans actually know about football in general and their clubs in particular. They don't seem able to work out that it isn't just a question of going out and buying the XI most expensive players money can buy – although as your £XI research shows, that can obviously give you an edge. What I always find really interesting is to look back at teams that have achieved something unusual/outstanding, and then review where their players eventually ended up.
The most recent example is Leicester who, by a combination of luck and judgement, actually ended up with a significantly better team than we perhaps gave them credit for at the time. Similarly if you look at the Sunderland team that caused a shock by beating the mighty Leeds team in the 1973 FA Cup Final – back when it meant something to win it. Some of their players – the likes of Watson and Tueart became big stars, Montgomery was an excellent goalkeeper and the rest of the team were no mugs despite playing in the old second division at the time.
The point I'm making is that the best TEAMS are usually built over a period of time, not just thrown together and it's often only with the benefit of hindsight that we realise just how good they were. The mighty All Blacks don't pick the best 15 players and shoehorn them into a team, they pick the best team – the right players for their positions and they stick with them. Look at Steve Smith the (disgraced) former Australia cricket captain, then look at his early Test match record – it's moderate bordering on atrocious, yet he is now one of the highest run scorers in all forms of the game. Klopp's (and Liverpool's) approach is spot on – indeed given the performances and results over the last couple of seasons, how could anyone gainsay that approach – yet people do.
If we don't sign anyone else in this transfer window "they" (pundits/experts/fans etc) will deem it a failure. Yet in the 2 young players we have added to our ranks, it is just possible we might have signed 2 of the most influential players at the club for the next generation. They might not make the grade, but the initial signs are encouraging and with Klopp's coaching the sky's the limit. What does make a refreshing change from the recent past, though, is that we are as likely to sign nobody else as we are likely to suddenly unveil another masterstroke of a signing. Whichever way it goes, we know and should trust that we are in safe hands, stop worrying and continue to enjoy the ride.
4 – Jeff again, on Klopp the turnaround artist, July 9th:
Paul I have made a goodly amount of money over the years by working with businesses that were in decline or failing or about to go under. I am not a believer in the world of Chainsaw Al Dunlap and his tactics but a believer in trying to adopt a sensible way forward. First, you have to stop things from getting worse; then you have to end of world of losing money; and then and only then can you think about actually returning a business to profitability.
Now, the reality that Jurgen Klopp faced in Liverpool was not exactly the reality I have just described but in many ways it was a similar situation. Simply put, the club had lost its direction and faced the real possibility of drifting into a mid level world for as far as the eye could see. First, you could see him starting to sort out the reality that Liverpool simply was not up to the fitness level required to succeed in the Premiere League and started to weed out the players who should never have been in Liverpool in the first place. Then he started the process of finding players such as Mane and Wijnaldum who would enable Liverpool to start the process of moving out of the world of mid table hell. Then he found players such as Salah who played a significant role in allowing Liverpool to be a force in English and European football. Now, the stage was set with the arrivals of VVD and Alisson to return Liverpool to profitability or more precisely winning trophies that matter.
In the business world Jurgen Klopp would be thought of as a turnaround artist and this is in fact what he did in Liverpool. I have tried to be brief and overly general but I do believe I have made my point and I do believe Liverpool supporters and I mean all Liverpool supporters should view what he did from this perspective.
5 – David reacting to the first friendly of the season:
I know they say don't get excited about pre-season friendlies, but to be quite frank I'll get excited about what I want!!! Just thought that both collectively and individually we looked in fine fettle. A lot better than this time last season when rustiness and desperation were in evidence.
What I liked was the passing seemed crisp and coherent and there was a unity of style. I also liked the blend of experience and young players. It looked like we had more depth in the youth ranks. In the youngest bracket Hoever and Brewster stood out as having skill to spare. Hoever looks like he could be really useful in a back 3 but I was really impressed with his control and speed in attack. Brewster is just so much of a No 9. He just is going to be Sturridge's replacement. No doubt. Larouci confirmed his physical ability and energy but still very raw. I was also pleased to see Lewis tackling and showing some really good positional stuff out on the left.
I was really impressed by some of the older bracket and returning loanees. Wilson showed maturity and looked like he could make things happen – and indeed did for one of Brewster's goals. Once again, his brilliant reading of the game stood out and combined with his newfound composure and confidence born of experience I do genuinely find it hard to imagine him not being successful if playing alongside our first teamers. I thought Woodburn also looked composed and to have matured as did Curtis Jones.
Of the first teamers, all showed their class but Origi looked as good as I've seen him in the last few years. Ox looked the most rusty, but I wouldn't expect him to get back to his former self for a good few months yet if not longer, so that's nothing to worry about. Just great to see him looking relatively robust again.
It just looked like a slick operation to me – including the extended family of coaches sat on the bench.
6 – Paul on the same topic:
Yeah, I think that's all valid. Tranmere are in League One now, with a manager who seems highly rated. They are ahead of us in their preseason and we had mostly kids playing.
Larouci and Hoever both stood out to me. Hoever's touch and tricks are amazing for a supposed centre-back.
Good to be reminded of Woodburn's talents. He looks a tad bigger, as he does every preseason. Still hard to know if he'll make it at the very top and it'll be tough as even now he's still not a physical player.
Brewster the clear star, though. Finishes like a Michael Owen-type starlet but has much more to his game. Made me think of Mbappe in terms of the pace and quality at such a young age. Obviously he's not at that level but had he not missed two years he might have been. Incredible potential, and amazing how good he looks having lost so much developmental time to injuries.
Articles published this week, with excerpts:
Monday July 8th:
Tracking Klopp's Progress Since Taking Over From Rodgers, by Daniel Rhodes.
The data is Premier League only, but still conveys the incredible improvement made in virtually all departments: on a basic level, goals scored have gone up season on season from 1.9 per game to 2.4 at a steady incline; a very similar (albeit with a slight blip in the second season) trend is obvious in goals conceded as well. However, the drop from 38 goals conceded in 2017/18 to a frankly ridiculous 22 last season was perhaps the single biggest factor in reaching 97 points.
Tuesday July 9th:
Ranking the Reds' Premier League Seasons, Worst to Best: #18 – 2003/04, by various.
Taskin Ismet: The season really just dithered and slowly died away. Despite the occasional bright spot it was a horribly good exercise in reminding us month after month that this was over. Houllier had lost his way and appeared to be retreating in to ever more conservative tactics.
He had woken the Reds from their slumber, brought us a glorious year of 3 (or 5) cups and had done great work to move the club forward in general, bringing in a more professional work method. Now though, the spark had gone. Perhaps it was his a consequence of his illness, but while I'm sure that would have had some impact it just felt that he'd simply taken us as far as he could. Nothing left to say, but merci and au revoir.
To Understand Liverpool's Past Transfers, and Summer Plans, It Might Help To Read This, by Paul Tomkins.
The whole "announce X" nonsense is symptomatic of a whole raft of football fans who don't understand football.
Limited imaginations can only see improvements via buying players who are already the level they desire. Yet almost everyone Liverpool have bought during the rise to being the top-ranked team in Europe (ELO rankings) has been perceived as being below that level at the time they arrived. A manager can imagine the improvements he can make to a player, in the way a fan cannot.
People want superstar signings, yet not one single signing made on the way to posting 97 league points when winning the Champions League was in that category. Even Virgil van Dijk had only a few Holland caps and a short while in the top flight 18 months ago, and he was questioned at the price Liverpool paid, to a club fighting relegation. Few people were saying he was the best in the world, although those who worked with him said he could become just that.
Wednesday July 10th:
Kop Kenya – Growing and Golden, by Nishal Sodha.
Trophies aren't for everyone, and there aren't many to go around. Not every club can win one every season. But if you offered Kop Kenyans the highs of our last 10 years on the understanding that we also had to put up with the lows, or if they would prefer the steady ship of, for instance, Arsenal, I know which one we'd prefer:
Liverpool Football Club have never done anything the easy way. Over the last 10 years, we have finished second, seventh, sixth, eighth, seventh, second, sixth, eighth, fourth, fourth and second in the Premier League.
We've narrowly missed out on the Premier League title thrice, made three European finals (two Champions League finals) — winning one — and won one League Cup and made another final, as well as one FA Cup final.
And yet the club is so endearing, and commands a global presence rivalled by few, if any.