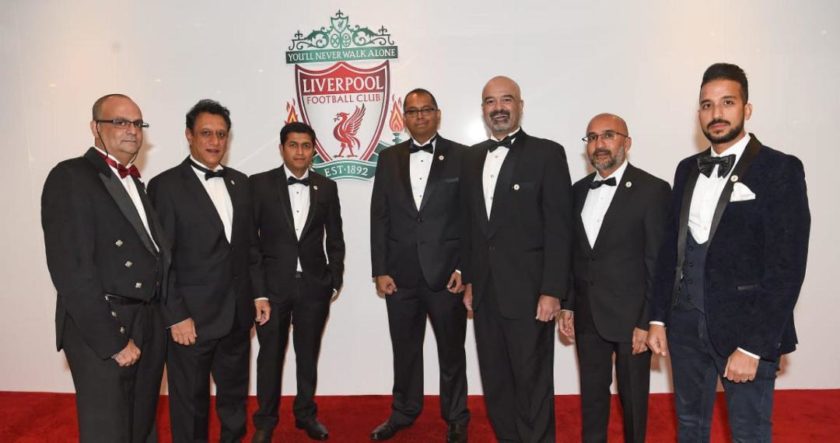 By Nishal Sodha.
" 6th sense!"
" We've conquered all of Europe"
" From doubters to believers"
As I walked out of the Wanda Metropolitana stadium on the night of Saturday 1st June 2019, after witnessing the Liverpool players soak in the adulation during their victory laps around the pitch, it dawned on me:
When did football become the absolute, all-consuming juggernaut we witness today?
Perhaps it started in 1992 when Sky Televisions' broadcasting propelled "Football League's First Division" to global fame via the re-branding to "The FA Carling Premiership".
Maybe it was Sir Alex Ferguson's Manchester United's two decades long dominance of the English Premier League from the 1990s and into the 2000s.
Wonder whether it was Arsene Wenger's sleek football with Arsenal's invincibles.
Alas, it could have been Abramovich's uber-spending spree at Chelsea starting in 2003.
For a Liverpool fan though, it's obviously none of the above. This love affair goes way back to a by-gone era of Scousers playing football under a legendary Scotsman, Bill Shankly.
He once famously told Liverpool fans:
"I have drummed it into our players, time and again, that they are privileged to play for you. And if they didn't believe me, they believe me now". Link
He wanted the players to understand that the fans saved all week to come to watch them play. It was a privilege that they let the players put on that shirt and play for this football club. He wanted them to transport the fans to another place for at least those 90 minutes to forget about their ongoing troubles for a bit.
Once a gateway to the United Kingdom, this prosperous port city was neglected and abandoned by successive governments, resulting in dilapidated old buildings and poor infrastructure. Whilst the south prospered, jobs became increasingly scarce and Liverpudlians were starved of economic prosperity and faced hardships and struggles on a daily basis. The only release: 90 minutes of football on a weekly basis that transported Scousers and made them forget about their worries, albeit momentarily.
Of course, today it's not as easy as it was then to get match-day tickets. You cannot rock up a few hours before the game and ask for a seat at the world-famous Kop end, named after the South African hill: Spion Kop. It takes days of preparation.
For Kenyans and international travellers, it's even worse: it takes weeks, if not months, of prior planning with visa applications, flight bookings, hotel reservations, and this is all before you even start thinking about the match day ticket. Not exactly the working class struggle Shankly endearingly spoke about all those years ago, but a huge struggle nevertheless.
And yet it's the release fans crave and hence we yearn to experience the emotions it elicits.
Life in Kenya, certainly in Nairobi's hectic lifestyle, is a struggle and so the sanctity of football every weekend is fiercely sought after. I know of families whose social calendars are centred around football games of the teams they support. Mine certainly is!
Mild mannered individuals regularly release their inner monsters as they defend their beloved teams in not-so-friendly banters with rival fans.
Why then is LFC so revered?
Trophies aren't for everyone, and there aren't many to go around. Not every club can win one every season. But if you offered Kop Kenyans the highs of our last 10 years on the understanding that we also had to put up with the lows, or if they would prefer the steady ship of, for instance, Arsenal, I know which one we'd prefer:
Liverpool Football Club have never done anything the easy way. Over the last 10 years, we have finished second, seventh, sixth, eighth, seventh, second, sixth, eighth, fourth, fourth and second in the Premier League.
We've narrowly missed out on the Premier League title thrice, made three European finals (two Champions League finals) — winning one — and won one League Cup and made another final, as well as one FA Cup final.
And yet the club is so endearing, and commands a global presence rivalled by few, if any.
So how then did Kop Kenya come into being?
Kaushal Sanghvi had the foresight of starting a WhatsApp group for football lovers on 15th April 2012. This is a sacred date in Liverpool Football Club's calendar, being the anniversary date for the Hillsborough tragedy.
Eventually, supporters of rival clubs exited the group and that WhatsApp group evolved into "Kop Kenya". 14 members were on the initial group.
Mitesh Chavda and Nabs Al Busaidi (founder of Oman and Qatar Reds) were the kingpins that put Kop Kenya on the LFC map and we earned our Official Liverpool Supporters Club (OLSC) status in 2014, with the undersigned at the helm during Kop Kenya's fledgling years.
"Kop Kenya" was the first OLSC in sub-Saharan Africa (between Cairo and Jo'Burg).
Simmer Singh then took over and was an incredibly able Chairman who organised many events for Kop Kenyans and their families – charity events in which Vikesh Shah and his wife, Pooja, took the lead with feeding the needy; socials where Bijal Shah and Rajeev Shah organised "korogas" and match-day events etc.
We established The Node in Westlands as our permanent venue for all match day viewings. Eddie Quraishy has been pivotal in establishing this relationship and we see no reason for it not to continue.
Rajesh Patel took the helm last season and maintained, if not enhanced Kop Kenya's status across Kenya. We now have representatives in Ruiru, Thika, Mombasa as well as Kisumu, among other towns in Kenya.
Today, Kop Kenya boasts 160+ paid up members. All subscription funds are used solely for charity events: feeding street / under-privileged kids at the Sathya Sai Centre on Sundays, sending food rations for #TurkanaRelief etc.
We have retained our OLSC status for the sixth season in a row, now having earned Gold status in the OLSC hierarchy for the 2019/20 season. #LFCWordTour, planned for February 2019, was postponed to a later date – imagine the furore the promise of John Barnes, Vladimír Šmicer and Sami Hyypiä being in Kenya generated!
For the 2018/19 season, OLSC Kop Kenya got six tickets to the Kop end at Anfield stadium for the match vs. Huddersfield, as well as an invite to the annual OLSC dinner. The OLSC from Kenya was the only African nation represented at that dinner hosted by Peter Moore and LFCTV.
Back to that fabled weekend in Madrid: by now it was Sunday early morning, and as I and four other Kenyan Kopites stumbled out of the Wanda Metropolitana with McDonald Mariga (Victor Wanyama's brother) and thousands of other Kopites, news filtered in from fellow Kop Kenyans back home: at least 600 people had watched the match at The Node!
Overwhelming?
"Nah man, we've only just started", exclaimed Simmer as we gingerly crossed the street to make the long walk back to the city centre to celebrate the night away at the Liverpool fan park.
I doubted too.
Now I believe.
Onwards and upwards Kop Kenya, just like Jürgen Klopp's Red Men!
YNWA.
If you want to learn more about Kop Kenya or would like to join, please send an email to: kopkenyareds@gmail.com and the secretary will get back to you.
Twitter: @kopkenya
Facebook: Liverpool Supporters Club – Kop Kenya
Instagram: @kopkenya
You can order Paul Tomkins' new book about how Jürgen Klopp has turned Liverpool fans from doubters into believers here.