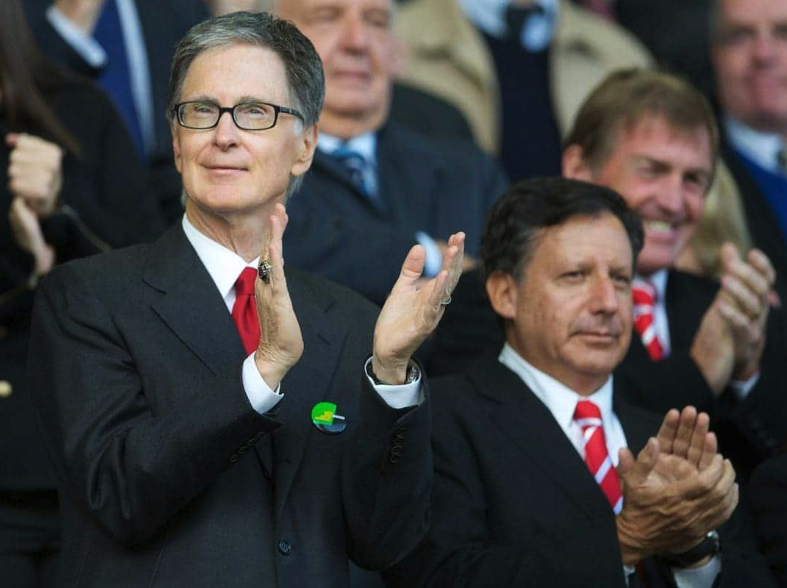 Posts selected by Chris Rowland and Daniel Rhodes.
The idea of this weekly round-up is to give you all some idea of the range of debate on the site and the articles we publish. If you'd like to be part of our troll-free community, there's a 'Subscribe' tab at the very bottom of the page.
1 – Stevenson1988 on the prospects for the season still to come:
I might have mentioned this at the time: I played golf last year with someone and we started talking about football. When I asked him who he supported, he said Man Utd – and anyone playing Liverpool. I found it a bizarre attitude at the time yet, if anything, that attitude is now on steroids. I just cannot fathom it, nor could I fathom the roar that went up at Goodison at the final whistle yesterday. Their players had run themselves into the ground to stop us winning. We had all the big chances, yet their supporters were cheering a 0-0 draw at home as though they had just won the PL. I almost feel sorry for the manager, why don't they put that much effort in every week?
Looking forwards, I think we just need to aim for as perfect a run as possible. We've survived our 2 nastiest games of the season and have taken 4 points off both Utd and Everton. During the course of the week we've closed the goal difference on City and we arguably have a slightly easier run in. Also, don't lose sight of the fact that they have just had 2 x 1-0 victories courtesy of a dodgy penalty and a very soft goal. Add in Kepa diving over Aguero's penalty in the shoot out at Wembley and it's fair to say they're getting the rub of the green at the moment. If they win all their remaining games, thereby rendering it impossible for us to win the PL, they will have won something like 19 out of their last 20 games. If they do that whilst also competing on 2 other fronts, then I'll applaud them as much as their own fans, it would be a phenomenal achievement.
What is much more likely, however, is that even their unbelievable resources will be stretched to the limit and possibly even beyond. If Pep has to choose between PL and CL to rest his key players (assuming they are actually fit to play), I think he is under more pressure to win the CL and this will be prioritised. I will be astonished if they don't drop a few points over the next 9 games and we are back to the Butch and Sundance posse to which I have referred before – we need to be there every time they look over their shoulder. Our next 2 PL games are Burnley at home and Fulham away – let's get back on track by hammering them and see where that leaves things once the next CL draw takes place. It's all still up for grabs, we're sitting on the leader's shoulder as we head into the home straight which is exactly where Coe and Ovett used to sit – just waiting to strike and to race away for Gold.
Edit: Just one last point: it used to be the case that a team would target 70 points as being the mark needed to finish top 4 and qualify for the CL – we've done that with 9 games still to go, nearly a quarter of the season. To me, that puts into context the scale of our achievements already this season.
2 -cvt123 talking about rollercoasters and squeaky bum time:
While it may *feel* like it is slipping  away from us… We just have to take a deep breath and stay calm. For those that are still feeling nervous… go on – take another breath…
Okay. Look at the fixture list:
| | | | |
| --- | --- | --- | --- |
| DATE | TIME | Liverpool | Man City |
| 09-Mar | 17:30 | | Watford (H) |
| 10-Mar | 12:00 | Burnley (H) | |
| 17-Mar | 14:15 | Fulham (A) | |
| 30-Mar | 12:30 | | Fulham (A) |
| 31-Mar | 16:30 | Tottenham (H) | |
| 05-Apr | 20:00 | Southampton (A) | |
| 06-Apr | 12:30 | | Cardiff City (H) |
| 14-Apr | 14:05 | | Crystal Palace (A) |
| 14-Apr | 16:30 | Chelsea (H) | |
| 20-Apr | 12:30 | | Tottenham  (H) |
| 21-Apr | 16:30 | Cardiff City (A) | |
| 24-Apr | 20:00 | | Man Utd (A) |
| 26-Apr | 20:00 | Huddersfield  (H) | |
| 28-Apr | 14:05 | | Burnley (A) |
| 04-May |  15:00 | Newcastle  (A) | Leicester City (H) |
| 12-May |  15:00 | Wolves (H) | Brighton (A) |
Firstly. Look at that. Do you honestly think that Man City will win the next 9 games? That would mean they would go on a 14 game winning streak. That has been only done twice before – Arsenal (Feb – Aug 2002) and Man City (Aug – Dec 2017). So statistically, speaking Man City are likely to drop SOME points. And frankly, any team that wins 14 games on the trot deserve the league.
There are some definite crunch times:
1. By the time Man City play Cardiff on 4th April, we would have played four and City two. While one is Spurs, the other three are in the bottom 4 so if we can get our flat track bully boots on then City will be optically chasing the title…
2. 20th April, City play Spurs and then United. That is crunch time… With luck, Spurs and United will be in a dogfight with Chelsea and Arsenal for third and fourth, so these will be 'must wins' for them. The same goes for Chelsea as well.
Finally… One more piece of dorky analysis. A few weeks ago, I looked at how many points the winners of the premier league had after 27 games. Here is the data:
| | | | | | | | |
| --- | --- | --- | --- | --- | --- | --- | --- |
| Year | Winner | Pts (27 games) | Pts (28-38) | Pts (38 games) | PPG (27) | PPG (28-38) | Diff |
| 2018 | Man City | 72 | 28 | 100 | 2.67 | 2.55 | -4.5% |
| 2017 | Chelsea | 66 | 27 | 93 | 2.44 | 2.45 | 0.4% |
| 2016 | Leicester | 56 | 25 | 81 | 2.07 | 2.27 | 9.6% |
| 2015 | Chelsea | 60 | 27 | 87 | 2.22 | 2.45 | 10.5% |
| 2014 | Man City | 60 | 26 | 86 | 2.22 | 2.36 | 6.4% |
| 2013 | Man Utd | 68 | 21 | 89 | 2.52 | 1.91 | -24.2% |
| 2012 | Man City | 66 | 23 | 89 | 2.44 | 2.09 | -14.5% |
| 2011 | Man Utd | 60 | 20 | 80 | 2.22 | 1.82 | -18.2% |
| 2010 | Chelsea | 61 | 25 | 86 | 2.26 | 2.27 | 0.6% |
| 2009 | Man Utd | 65 | 25 | 90 | 2.41 | 2.27 | -5.6% |
| 2008 | Man Utd | 64 | 23 | 87 | 2.37 | 2.09 | -11.8% |
| | | | | | | | |
| | Average | 63.5 | 24.5 | 88.0 | 2.35 | 2.23 | -4.7% |
| | Volatility | 7.2% | 10.4% | 6.2% | 7.2% | 10.4% | |
So a few things:
1. On average, PPG of those that win the league drops by 5% in the last 11 games
2. The volatility of performance goes up (I measure volatility as standard deviation / mean) in the last 11 games. "Squeaky bum time" really has some mathematical foundation.
3. Lastly — now this is going to be a hard one to believe – the performance in the last eleven games and the first 27 games are NOT CORRELATED. Yes. you read that correctly. The best way to see this is in the difference column, which measures how PPG changes from games 1-27 to 28-38 and that basically shows that there is no pattern on whether a team that wins the league actually accelerates or decelerates on its way to win the team.
Confusing? Yes…. But what this means is that even if we drop points from now until the end of the season, then that does not mean we have lost the league. Look at Man Utd in 2013 – their form dropped by 24%. That means they 'dropped' 7 points relative to their form up to and including game 27 but still won the league.
Buckle up.. history shows that we still have a rollercoaster in front of us!
3 – NickM on the ongoing debate about how much importance Liverpool should attach to the Champions League this season:
Let's suggest that Liverpool decide to give up on the CL. What does that actually achieve? Less games and therefore more freshness but on the flip side you have all your eggs in one basket and we are already in a position where we are relying on a slip up from another team. All you are doing is actually increasing the pressure on yourself to actually win that trophy.
Who knows where City will slip up. They may slip up in the CL and the FA Cup but not in the league. I am not going to say the CL is easier to win but there are a maximum 6 games to go in that. The games will be harder than the PL games but you can afford to draw games in the CL and still manage to get through. Imagine we get through and land Ajax, or Porto if they get past Roma. You'd fancy us against them and then potentially you are talking about the semis.
These extra games may take their toll and there are people saying that Salah looks like he is tired. I actually disagree and think that bar his finishing, which even when scoring loads last season it was wayward at times, Mo Salah has actually looked quite sharp in the past couple of games. I say we look to go full throttle for both trophies and if we come up short so be it but let's be frank yet again we should be able to say we have enjoyed the ride which really is all you can ever ask for especially when playing against financially doped teams, and potentially medically doped players, looking at you Ramos.
4 – Eddie on the financial performance of the Reds:
A world record profit (before tax) of £ 125 mn., but how it was made says a lot about a changing LFC business model. If you want to read the full accounts (filed mid February this year, and I have only just got around to them) here is the Company's House link:
Back on May 14th 2018 I forecast on TTT that LFC in FY18 (for year ending May 31st 2018) would have 'a revenue around £ 450+ mn'. It actually came in at £ 455 mn. – an accurate forecast that reflected available information on the UCL which essentially drove the increase.
I also forecast a PBT of 'over £ 150 mn.' This came in at £ 125 mn, so for sure my forecast was close and the right order of magnitude, but I have wondered where my forecast was out. and more importantly does it say anything about LFC's business model. There are far more moving components of profit – so it is intrinsically more difficult to predict.
You can break profit down into 2 major components; what the club makes from its ongoing operations (Operating Profit); then profit on disposal of players registrations – lets deal with this first.
LFC FY18 was always going to be a banner year because of the profit on the sale of Coutinho, no news there. What however is more interesting is that our PBT in FY18 was £ 125 mn. , and our profit on player sales was £ 124 mn. So essentially our profit came from player sales. It is also interesting to note that in the prior year exactly the same thing happened (FY17) our PBT was £ 40 mn. and our profit on player sales was £ 38 mn.
Let me say I believe if we are well run (and I very much believe we are) we should expect a profit on player sales just from the way the accounting works. As an example if we buy a player for £ 25 mn. on a 5 year contract, and then sell him after 4 years for the same £ 25 mn. we will still show a profit on the sale of £ 20 mn. That is because his purchase price goes onto the balance sheet as an intangible asset, and is then charged to operations over the life of his contract – so after 4 years his asset value on the balance sheet will have been reduced by 4 charges each of £ 5 mn. (£ 25 mn. divided by 5). Apologies if you already know that well.
I also believe we should make a profit on the sale of academy players who do not quite make it with us (almost all the costs of the Academy come out of operations).
However what the above means is that LFC was essentially break even on its operations in each of the last two years – it actually made an operating profit of £ 7 mn. each year, which is almost exactly the same as the cost of interest payments.
And it is the operating profit part of my 'forecast' (in my note I said it was a guess) that was way off. I thought with the increased revenue that we would make a 'normal' operating profit. So our operating costs increased at a much faster rate than I thought the club would let them. As a former CFO / FD I can assure you this does not happen by accident. The club / FSG has clearly made a decision to invest increased revenue into the operating costs of the club, and get PBT from profit on player sales. And it looks very much like that game plan has been run for the last two years.
So what happened to operating costs – put simply where did all that extra revenue go. The two largest elements of cost are salaries / wages / benefits (SW&B) , and then the amortisation costs of players registrations.
SW&B increased from £ 208 mn. to £ 264 mn. – however it remains almost constant as a percentage of revenue at around 57% / 58%. The total numbers of staff increased, including players / mangers / coaches going from 155 to 178. Amortisation (following the various player purchases) increased from £ 58 mn. to £ 77 mn. – it too remained almost the same as a percentage of revenue at 16% / 17%.
So what does this likely mean for the future. Well a few points:
– firstly we often think of player sales as generating cash to reinvest in purchases. This is what the club has been doing. But perhaps more importantly it looks like it is part of a planned strategy to generate PBT – so for example we may have £ 19 mn. of cash from the sale of Solanke but he only cost us £ 3mn. I believe – so we have £ 16 mn.+ of profit from the sale. And do not be surprised to see this continuing (Awoniyi is rumoured to be available for £ 13 mn. all of which would be profit).
– secondly, and at present, the club / FSG are committing all of the top line revenue to the operations of the club. There really is not the opportunity to increase the combination of SW&B / Amortisation costs as a percentage.
– what that means in the summer is that these elements (as much as cash) will drive our transfer strategy. I very much suspect we will see several higher paid, but older players leaving. Sturridge is an obvious one, but there are others – Milner and Lallana come to mind. And this detailed aspect of the P&L is simply not available in the public domain. And for sure SW&B is the main reason why we dropped any interest we had in Ramsey once his demands escalated beyond anything we though reasonable.
– So we simply need to trust FSG to manage it – on both our and their behalf. But I am delighted to see the 'FSG Out crowd' largely silent this year. I very much believe they are excellent stewards of the fiscal health of our club, just as JK is a fantastic steward of the playing side.
Hope the above is of interest.
5 – Tony on the news that UEFA are investigating Man City's corrupt financial dealings:
I never know what 'being investigated by UEFA' actually means; or when such a so called investigation began, or even will begin. Personally, I thought it was already underway and I note that City remained silent on the issue. Arrogant buggers.
It also seems a huge ironic outcome that a magazine broke the news. By this I mean, is it not supposed to be UEFA who would first get a whiff of a financial stench? Maybe, I missed something. Maybe UEFA were on to it. But from my limited reading, I gleaned the impression that it was Der Spiegel that led the way. Maybe UEFA are merely now being embarrassed into pretending to act.
Yes: `pretending`. I am not being naive. But sarcastic. I have long thought that UEFA officials are on the City payroll. Now, none could dare to suggest that this wouldn't happen.
Articles published on the site since last Friday (with samples):
Sunday March 3rd:
Liverpool Have Got the Battles of Hate Out the Way – Now Time To Hit Back, by Paul Tomkins.
To me, it would be wrong to start blaming Jürgen Klopp for any supposed shortcomings when his methods have got the Reds to needing just 16 points from our remaining nine games to match our best total in the Premier League era (whilst playing a lot of tough Champions League games). Before talking about blowing the title, to have the chance to set a 30-year best – while also competing in Europe – is always a good thing; especially as Liverpool, despite not winning the title since 1990, have had three or four excellent seasons in that time.
It's a stumble of sorts, but I just don't think you can be unhappy with a point away at Goodison and Old Trafford, when they are making it as difficult as possible. Let's not forget that Everton have invested a lot of money in the past 20 months and aren't the dreadful team they often appear to be; and some of their last-ditch defending was typical of a team giving everything.
Monday March 4th:
Post-Match Analysis: Everton 0 – 0 Liverpool, by Daniel Rhodes.
After the game yesterday the first thing I did was check Statszone and Fantasy Football Scout – and both had the Reds on three big chances (to Everton's zero, of course); and yet, this morning, that figure is only one! My guess is Man City have paid someone at Opta, but until the leaks come out we can't be 100% certain. Anyways, the point being that we created some really good opportunities in this match, even if they weren't picked up by the data. For reference, as FFS don't update their data feed like Who Scored at al, the big chances they listed us having were two by Fabinho, and Salah's chance in the first half.
The reason my focus is on this is because if someone had offered me three big chances to nil, I would have snapped your hand off. In a game with such intensity, shithouse tactics and a baying crowd we really couldn't have hoped for more. Once the chances come your way though, it's in the lap of the finishing fairies whether they go in or not.
My Day at the Derby – Everton v Liverpool, March 3rd 2019, by Chris Rowland.
The Liverpool lads make it clear that this game matters more to them than any other, it is the most intense, the most visceral. It was explained, not for the first time, that they don't see Utd or City fans or London club fans apart from twice a season. There are no Mancs in Liverpool, apart from the odd student. But there's blueshite in your workplace, blueshite in the pub, on the bus or train, in the Echo, on Radio City, on local TV, in the house next door, even sometimes in your own family. There's no escaping them and their ceaseless anti-Red propaganda. There's only one rivalry that counts when you live in Liverpool.
Tuesday March 5th:
The TTT Player of the Month for February 2019 is: Sadio Mané, by Andrew Beasley.
Mané is part of a fairly exclusive club of just four players, the others being Harry Kane, Sergio Aguero and Romelu Lukaku. But what links them?
Anyone?
The answer is: they are the only players who have scored at least 10 Premier League goals in each of the last five seasons. If you exclude penalties, then Lukaku drops out – he netted eight regular goals plus two penalties for Everton in 2014/15 – and if you added an additional requirement of scoring 10 Champions League goals in a campaign at least once for the fun of it, then Mané stands alone.
Wednesday March 6th:
Tightness and Flexibility: Klopp's Latex Approach to Squad-Building, by Sebastian Crankshaw.
Klopp, I believe, puts his relationship with his players at the forefront of everything he does. It's not that he doesn't value tactics or talent, but rather that, to him, these can only shine if they come from within a harmonious group. If you weren't a Liverpool fan, it would be very easy to imagine Klopp himself having said this: "…everyone working for each other, everyone having a share of the rewards. It's the way I see football, the way I see life". Klopp enforces a strict no dicks rule on his squad, he personally vets every transfer to make sure they not only measure up to all the analytical and medical tests, but to his own personal, much more instinctive test of 'is this guy a dick, or someone I want to work with?'.