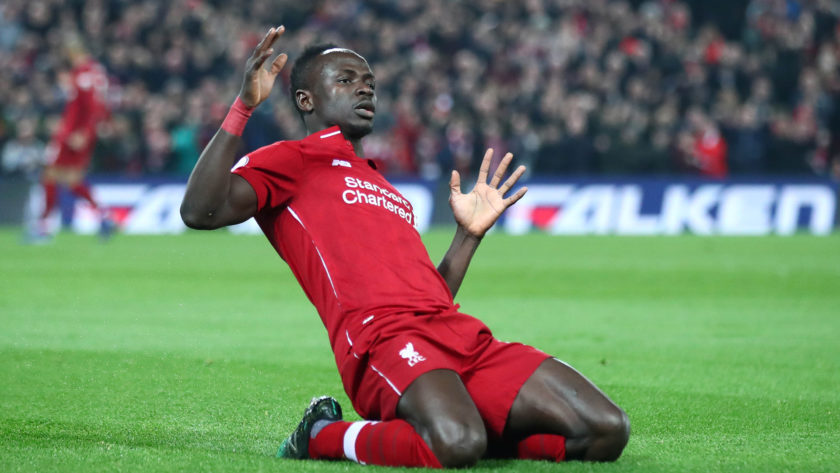 When you get this far through the season, there's always a danger a former recipient of the most sought after prize in football will take the prize again. I mean, I could write about Fabinho for the second month in a row, but it'd get a bit boring, no?
And let's be honest, it's not as if the runner up from the over four thousand votes cast in February has done too badly in recent times. Sadio Mané scored four of Liverpool's nine goals (Salah one, Firmino none), and netted in each of the last two matches in January too. By scoring against Watford, he achieved a minor landmark.
Sadio Mane's goal is the 8th occasion in the Premier League when a @LFC player has scored in 5 home league games in a row.

— Ged Rea (@ged0407) February 27, 2019
Not only that, but his first half brace in the last match at Anfield meant the Senegalese international became the joint-second top scorer in the Premier League for 2018/19, if penalties are excluded. Which they're not when it comes to the Golden Boot, but it shows the consistent performances Mané has displayed across the campaign.
As does the following fact. Mané is part of a fairly exclusive club of just four players, the others being Harry Kane, Sergio Aguero and Romelu Lukaku. But what links them?
Anyone?
The answer is for Subscribers only. You can join us via the link at the very bottom of the page.
[ttt-subscribe-article]