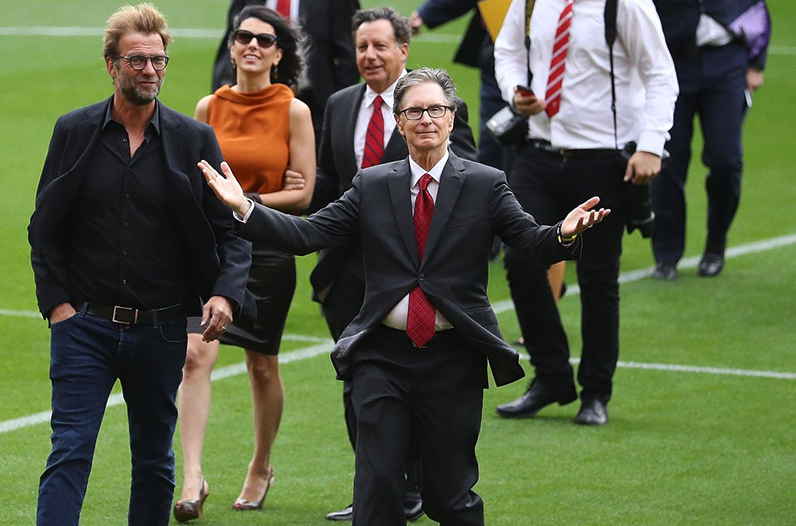 Posts selected by Chris Rowland and Daniel Rhodes.
The idea of this round-up is to give you all some idea of the range of debate on the site. If you'd like to be part of our troll-free community, there's a 'Subscribe' tab at the very bottom of the page. 
1 – MikeH on the furore surrounding Mourinho after Utd's defeat at Brighton:
This was a big window for United and unfortunately they chose not to back Mourinho. They've finally worked out that he's not the answer to their problems. They have not jettisoned any young stars, I'd thought Martial and Shaw were goners. Barring a miracle, Mourinho is finished at Utd . Despite spending a fortune its just a collection of individuals with no real plan.
To get Poch at the end of the season and pay Mourinho off would be extremely expensive. Poch is yet to win a single trophy in his career. They may just baulk at that even though I'd agree he'd be their best bet. I'd expect Kane and Alli would likely be tempted. I don't see either abroad. I'm just not sure the European giants view them as the British media do.
Maybe ZZ is the 'obvious ' answer. Personally I hope so, I'm intrigued to see just how good he is in a more competitive environment. Whatever happens it should lead to more transition and instability.
Times really are changing and hopefully all for the better for us!
2 – Chardo34 on a perceived media anti-Liverpool agenda:
At the risk of sounding like a mad conspiracy theorist, I firmly believe that large swathes of journalists have an anti LFC agenda, with the BBC being one of the worst. This was displayed again yesterday by their tardy creation (I'd never heard of it) of Crystanbul as an event in a video that combined pictures of Suarez crying on the pitch with Palace spoiling Gerrard's final game by winning.  It's also reflected in many sets of fans and not just our traditional rivals, with Palace last night and Leicester recently. They all mostly sing the Gerrard slip song as if it was yesterday and they're all suddenly City fans.
Not sure which came first but they seem to be feeding each other. Imagine how they would've gleefully taunted Karius!
The latest issue is an attempt by the media to counter our potent front three (it's been Mané recently too) by labelling them as divers whenever legitimate fouls are given. Refs may have been influenced by the World Cup to give more decisions this season but in the absence of VAR, and with a constant diving narrative (like the one below from the Guardian today), I suspect this will lead to a return to the norm of us not getting the decisions.
"It was a moment of huge controversy, with Salah the villain after making the most of light contact from Mamadou Sakho, the former Liverpool centre-back. Salah walked off to accusations of cheating ringing in his ears at half-time"
There was no mention of the fact, as clearly shown on the slo mo replay, that Sakho first hooks his foot around Mo's. When he pulls free of this, Sakho lunges again and does the same thing, with an initial contact and then a stronger nudge coming when Salah's left foot is off the ground thereby tipping him off balance.
Carra didn't do a strong enough analysis, just freezing the vt in the last 'small' contact and then saying it was only 60% a penalty. And then saying Salah could have stayed on his feet. Players are rightly lambasted for being crafty and throwing their legs out towards a defender's leg, but there was none of that here. Sakho made contact three timeswith the lady catching Salah in mid air.
Can someone please enlighten me on the actual law? Is there such a thing as enough contact that leaves it to the ref's subjective opinion? And does any subsequent 'exaggeration' as an appeal to the ref mean that they can decide not to award it?
Carra then leaves it to the crafty rat boy to tarnish Salah as a diver who 'definitely went down in stages after contact' while appearing to be fair by saying 'every club has got one!' He was also trying to get VVD to say that only winning something would mean we'd consider the season a success, thereby continuing this black or white judgement of the club and in particular the manager. He even (admirably?) admitted that he was very worried about LFC this season as a Utd fan.
As stated, I reckon this fear permeates through large swathes of the media who subsequently abuse their position to maintain a constant drip drip of anti LFC sentiment.
Is it any wonder that we always seem to end the season as one of, if not the unluckiest teams in terms of decisions?
See the recent in depth report on last season to see just that, as well as who (surprise surprise) were the luckiest.
But try raising it and you're instantly met with that vile 'always the victim' narrative. Or it's turned into a rant and leafs to constant ridicule as happened to Rafa when he tried to point out a few facts.
I'm hugely optimistic for this season but it won't be just the other 19 clubs that we'll need to overcome.
3 – 5537will takes issue with The Telegraph's headline after the match:
The narrative is tiring though isn't it?
Scanning the back pages, the Telegraph leads with "Salah in dive row' which is mindblowing considering the other angles that they could have chosen to tell that story and bearing in mind that not a single commentator suggested it was anything other than a pen. They don't do that to Harry Kane when he does his Superman impressions in opposition penalty areas.
I wish we could get away from this 1990's attitude that going down for a penalty is somehow "soft" and the argument that "he could have stayed on his feet", doesn't mean that he's not being fouled in the penalty area. It's an attitude that has cost English teams in Europe a lot. No-one wants to see diving but getting your ankles kicked or your foot stood on in the area is a penalty and for a paper like the Telegraph to have that on the back page is just more fuel for the idiots.
Re: the game, what pleased me the most was how we handled ourselves. Palace are quick, tough and physical. Exactly the kind of game the Arsenal of old would lose and then complain about, but we stood up to them, we didn't back down and we gave as good as we got. It was a good game to get through with 3 points.
4 – Roboklopp on a football cliche that he finds irritating:
It's funny you mention the pointlessness of insisting that VVD needs to "win major honours" before we can call him truly world class.
I always get really pissed off with lazy pundits who say a player cannot hit the very highest heights "because they haven't done it at international level".
I can't think of a more unprofessional and nonsensical measurement of success than whether or not the country you were born in also happened to bear lots of other good footballers at the same time, by pure coincidence of it aligning with your birthday.
I listened to a pod the other day where they argued that Silva needs to be considered up there with Gerrard and Lampard because he's achieved it at International level as well (inferring Gerrard & Lampard somehow aren't worthy of the highest praise because the land mass referred to as England didn't have a tournament winning group of players).
Likewise, I heard Mido talking about how Salah may not win Ballon D'Or because Egypt didn't do so well. Well, yeah… cause Egypt are fucking shit!!
If we need players to do well at International level to win the award, we're restricting BD winners to just a few countries who tend to dominate World Cups and Euros. It's pathetic thinking, and partly why I don't invest much time or emotion in the success of England. It doesn't really mean anything.
You're either a world class player or you aren't. You don't have to be surrounded by others and win things before you qualify for a subjective assessment of your ability.
5 – Stevenson on the news FSG apparently turned down a $2bn offer for the club:
One point to bear in mind is that, let's assume for a moment that FSG do indeed sell out for around the $2bn mark, what are they going to do with the money? This might seem a daft question, but guys like these don't operate the way we do. They will be looking at how they are going to achieve the best return on their investment and I believe that they will look at LFC as being the best place for that money to be invested, to provide the best ongoing returns. Why sell the goose when it has barely started to lay the golden eggs and let somebody else profit from all their hard work. I don't know how long they have owned the Red Sox – no doubt Jeff will have the answer to that – but it is clear that they invest for the long term because that is where they see the best value for their money. The return on their investment to date is as nothing compared to the ongoing returns available to them – and which will only increase exponentially when we start to win big again.
6 – Graeme Riley on the number of changes teams make from season to season:
https://docs.google.com/spreadsheets/d/1o6cjuwbieucaK1st1JOWb4NTwl4foxiZEivLMUr5wHM/edit?usp=sharing
All teams need a major boost from transfers if they are to achieve their goals, or at least this seemed to be the mantra of José Mourinho as he sought to get his excuses in before a ball was kicked in anger. No new signings equates to going backwards, but is this really the case?
Clearly the major reason for new signings is to improve on the current squad, but it will take time for new players to adapt to their new surroundings and so a balance needs to be achieved. Take West Ham at Anfield last week, completely overwhelmed by playing too many new players compared to the Reds, who were much more circumspect in their use of new players, with just two starting the game. Is there an optimal number of new players?
(For the following data I have looked at the number of starting appearances by players who have just joined the club and compared this with the numbers who have been in place for one year and finally for those with more than one year's service. Trainees are assumed to have 0 years' service in the season in which they make their debut).
There is a remarkably steady pattern at the top of the league, with new players accounting for just 69 appearances on average for the title winning team, or approximately two of the eleven who start the games. The figure increases steadily as we move down the table and by the time we get to the bottom of the table, the figure is 170, getting on for 5 players per starting eleven. (For the statisticians, the r-squared of position v ranking of players by length of service is 84.4%)
There is no discernible pattern for players who have one year under their belt at the club, although the teams with the highest number of appearances in this category seem to finish in mid-table, seemingly playing a safety-first kind of game which relies on experience but not players who are too long in the tooth. Turning to those who have more than 1 year in the team, there is a gradual and steady increase in the number of appearances from bottom of the table to top, with almost 70% of appearances for the league winners made by this category (an r-squared of 80%), whilst at the other end only 40% of appearances contribute to teams finishing in bottom place, just as many appearances as players bought during the previous summer.
From year to year the number can vary significantly of course, although only Leicester in 2015-16 and Arsenal in 1998-98 have had the equivalent of more than 3 new players (or 114 appearances) in their team as champions. All other title winners have kept a core of players for several seasons, working their way towards the title, with several having less than one and most fewer than two new players per match. At the bottom, the biggest turnover came at Watford in 2006-07 and Hull in 2013-14 where almost 7 of every starting eleven were completely new to the club and only 2 had more than one year's service. Unsurprisingly Watford were relegated, and Hull just stayed up thanks to particularly poor results from Norwich, Fulham and Cardiff.
It would of course be wrong to assume causation here, but there is a clear pattern in any case, a strong team is likely to stay together and become stronger with carefully chosen additions rather than a scattergun approach to buying new players.
Articles published on The Tomkins Times this week:
Tuesday August 21st:
Post-Match Analysis: Crystal Palace (A), by Daniel Rhodes.
Brilliant Liverpool Win Again, But Have Already Lost 7 Games This Season, by Paul Tomkins.
Wednesday August 22nd:
How Liverpool FC Are Making The Remarkable Feel Routine, by Jonathan Naylor.