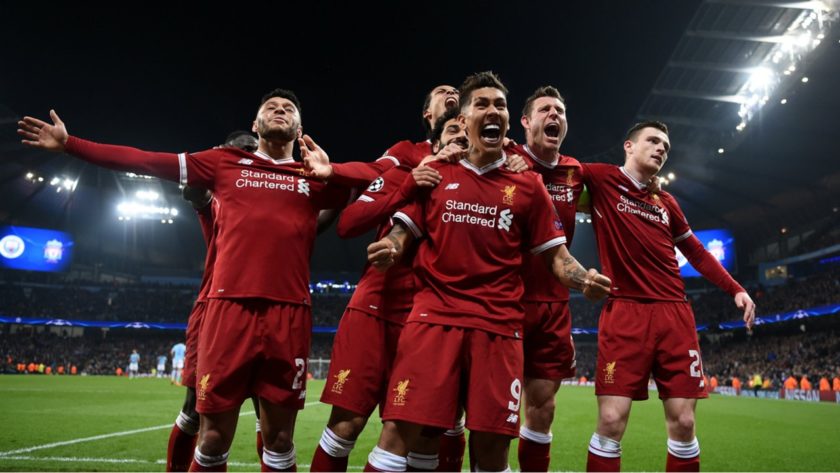 By Jonathan Naylor (TTT Subscriber REDM).
I had a strange sensation during the opening game of the season versus West Ham. An emphatic win against a decent enough opponent felt a little underwhelming. The crowd were purring rather than buzzing. There was no hugging of strangers, just a general satisfied air around Anfield.
Yet 4-0 is a scoreline that would have been a rarity in many past seasons. I started attending matches in our last title year (1989/90) and I only saw LFC score four goals in a game once in my first 22 matches – despite it being a relatively successful era.
The narrative that Liverpool MUST WIN A TROPHY this season has been rightly debunked elsewhere on TTT. Of course, winning in Kiev would have been better than a poke in the eye with a sharp stick. But what an incredible season last year was, for the sheer joy of seeing Liverpool play brilliantly on a regular basis.
It seems slightly unreal that so many great matches were packed into one season. We shouldn't think this is somehow normal. For example:
23rd Aug Hoffenheim, 4-2. Huge game right at the start of the season, with group stage football at stake. In the past we have made a habit of scraping through the qualifying stage, and Hoffenheim had showed plenty of quality in an open 1st leg. 21 minutes after kick-off and the score was 3-0 as Hoffenheim were blown away in a whirlwind of passing interchanges and overlaps, with Jürgen screaming "That's football" as a glorious move was finished off by Can. The first of many electric European nights at Anfield in 2017/18.
The rest of this article is for Subscribers only. For quality original content and intelligent troll-free debate, subscribe via the tab at the bottom of the page.
[ttt-subscribe-article]