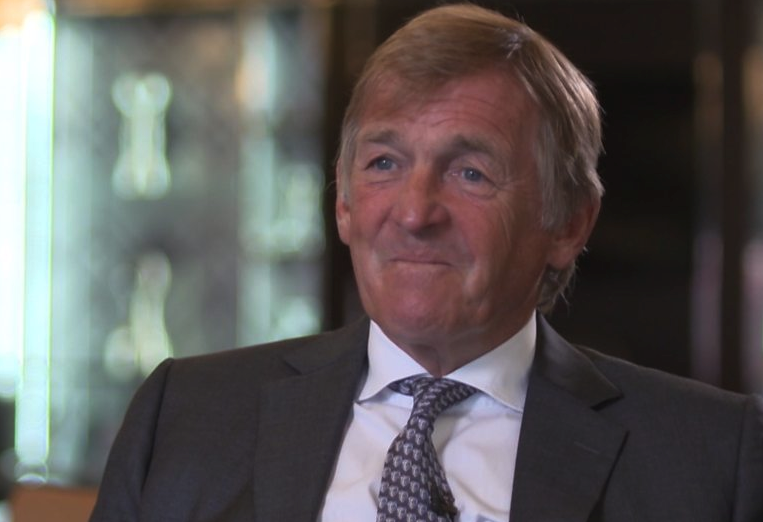 Last week's posts selected by Chris Rowland and Daniel Rhodes.
The idea of this round-up is to give you all some idea of the range of debate on the site. If you'd like to be part of our troll-free community, there's a 'Subscribe' tab at the very bottom of the page. 
1 – Paul Tomkins announcing a new TTT book:
Boom! How Jürgen Klopp's Explosive Liverpool Thrilled Europe
Summary
Irrespective of the outcome of a controversial Champions League final, 2017/18 had already proved an historic and scintillating season in Europe for Liverpool FC; smashing the competition's record for the most goals in a single season, as the Reds racked up almost 50. As money increasingly dominates the Premier League landscape, Jürgen Klopp proved once again that he can take undervalued resources and create a thrilling team, centred around the joyous interplay of Mo Salah, Roberto Firmino and Sadio Mané.
Liverpool were 40-1 outsiders at the outset, with a team of misfits, rejects, journeymen and discards, who, it transpired, just needed the right coaching and direction. This is the story of an eventful season, with a slow, difficult start, and where, at the halfway point, the club was forced to sell its 'best' player, yet went from strength to strength. 
Boom! is the story of this exciting campaign as told in rich and varied ways by fans at the games, and by The Tomkins Times' coterie of acclaimed writers and authors. 
2 – Jeff on Unai Emery and Arsenal:
I am a Liverpool supporter and to me any move that makes it more likely that Liverpool will prosper in the Premier League suits me just fine. Now, Unai Emery showed at both Valencia and Seville that he does have some talent as a manager but on the other hand he was far less of a success in Russia and at PSG. To me he is the perfect manager for a club that develops young players to sell or buys under valued players to develop to sell and as such he may well fit into how Arsenal want to operate going forward. By this I mean that the days of Arsenal shopping at the high end of the market as over. In addition, if you have seen how his teams play, the word I would use is caution and more caution. He will construct a team that plays to win a match 1-0 as Red Mick noted above and he will not play expansive or crowd entertaining football. I wonder how well this will go down in London with Arsenal supporters? I think no so well. My point is that the days when Arsenal were contenders to win the league have been gone for some time and I think the appointment of Emery to Arsenal put the days of finishing in the top 4 regularly in doubt.
3 – Stevenson1988 on the lack of retrospective action in football:
From FIFA downwards, everyone running the game refuses to look seriously at retrospective action as they believe it undermines the referee. One day, and I hope it's in the not too distant future, the penny will drop with these luddites that it would actually do the exact opposite.
You've probably heard me bang on about this before, but let's have a sliding doors moment and rewrite a bit of history. England v Argentina is replayed with Maradona banned for the rest of the tournament. Rivaldo picks up a 3 game ban for feigning injury. Bilic is banned for 6 months and Blanc is allowed to play in the World Cup final. Ramos is banned for 6 months and the game is replayed, etc..
Surely, in those sorts of scenarios, even the most thick as pig shit footballer would finally realise that the eyes of the world are on them, that retrospective action will be taken and therefore – wait for it – they're far less likely to do it in the first place, thus making the referee's job far easier. Memo to FIFA, it bloody well works in other sports, why the hell won't you do the same in football? Forget the line about whether the referee saw it or ;not as in 99% of cases they clearly didn't see what really happened or they would have reacted differently at the time.
4 – Jeff on allergies, Dalglish and current improvement:
I am one of the many who saw King Kenny play who will tell you he IS the greatest Liverpool player I have ever seen. For the younger set they will rightly talk about Steven Gerard as the greatest Liverpool player they have ever seen. I can say with absolute certainty that neither King Kenny or Stevie G will play for Liverpool next season. I can say with certainty that Liverpool will play next season and Liverpool will put out a better team likely a far better team on the pitch than it put out last summer. How can I make this last statement? Well, we all know Keita will be in Liverpool and Fabinho will be in Liverpool and we all know Liverpool's record in the transfer market since Jurgen Klopp arrived. Personally, I am looking forward to the rest of the transfer window to see who Liverpool bring in and I expect to see a surprise or two in this regard this summer and I am looking forward to the pre-season to see another TAA emerge from the reserves or youth ranks and contribute mightily to the first team next season.
Is life perfect? No my allergies are really bad this summer but the direction Liverpool are going in alleviates most of my misery this summer.
5 – Umar on the players coming in, FSG and no nasty streak:
Is this going to be a summer where we can relate it to the one when the club sold Ian Rush (Coutinho) and brought in three great players? I was a year old so this is a first for me.
I think Fabinho and Naby won't need time to settle in, they will have a whole pre season and when I worked for OPTA as an analyst the biggest shock to me was the pace of the French League, Fabinho and Naby will dominate EPL midfields mainly Because both of them are among the best midfielders in dribbling when pressed upon and also being very good at dealing physical challenges.
Fekir (if he comes, Ed) will need some adjusting due to him being in the French squad who I believe will get to the semi final stage of the World Cup, he will join the group late and be on the bench for the first few weeks.
I dont think it is unfair to say that Lallana will have to fight for his future, his lack of pace should result in him not being a viable option to play out wide and in midfield I dont think on merit he is going to be ahead of the other players.
Henderson still has a huge role to play in the team, but I think whenever Fabinho does get to play as a 6, our fans can see the difference it makes when your 6 can dictate play even when pressed upon, something Henderson struggles with, I fully back the decisions the club makes because this is the first time in my lifetime you are not hearing of some dysfunction going on within the club.
My cousin is a huge Red Sox fan, he also supports Man Utd, he was gutted when NESV (FSG) bought Liverpool, he said that these guys won't mess about, they will pay the biggest fees and bring in the best players, when they get the right people running the club, it has taken a long time.
Camolli, Kenny, Brendan have come spent a lot of money, but finally under Jurgen we have the perfect manager for FSG, I believe they will give him whatever they can because they trust him blindly and thats the way it should be, in American terms it seems Klopp is also the General Manager, he even decided the fabric that should be used in making Liverpools training kits because he wasn't satisfied with the one shown to him before, with the right manager a club can move forward, but you need a very special manager for this, Man Utd had that in Ferguson and I think we have that in Klopp now.
I think the only difference is unlike Ferguson and Mourinho, Klopp doesn't have the nasty streak in him thats why he probably won't win as much as them, but I dont think you can dictate your success by just titles, Klopp gets rid of cynicism he will keep persisting with limited players, he will give time to everyone who shows the right attitude, these are qualities you do not expect to see in an elite manager, I am just so much in love with this club, this manager, these players.
This feels better than any time under Rodgers or Rafa, in Rafa's case he had two mad cowboys to deal with, but under Klopp our football is something else, even if we don't win much, these are the best of times to be a Liverpool fan, we will play some great football next season, hopefully permitting injuries we might be able to do some madness next season.
6 – Arjun on King Sir Kenny:
Kenny is the greatest player we've ever had and one of our greatest managers (87-88 was the best Football team i've ever seen)… his work off the pitch in connection with the city of Liverpool is arguably even greater than what he did in Football… while the knighthood is deserved it boggles the mind as to how Alex got his knighthood in 1999 while Kenny was awarded one in 2018! In his interview on the club site, Kenny makes it a point to credit others for this recognition, not least Jock Stein and Bob Paisley… the establishment in London may think it's a great thing they've done by calling him 'Sir'… but his greatest achievement has been how he has given of himself to all of us…the knobs can call him sir all they like…but to us he'll always be Kenny… the man with the greatest smile in the world!
Articles published on The Tomkins Times this week:
Monday June 4th:
"Boom!" – New TTT Book On The Thrilling 2017/18 Campaign – OUT NOW, by Paul Tomkins.
Tuesday June 5th:
Rounding Up Liverpool's Post-Match Radars: Including The Champions League Final, by Andrew Beasley.
Wednesday June 6th:
Comparing The Premier League To Europe, With European Transfer Price Index ©, by Krishen Bhautoo.
Thursday June 7th:
The Secret Pundit Takes On The Commentators, No.19 – 'It Could've Gone Anywhere', by P.Dantic.
Friday June 8th:
In-Depth Scouting Report: Fábio Henrique Tavares (Fabinho), by Daniel Rhodes.