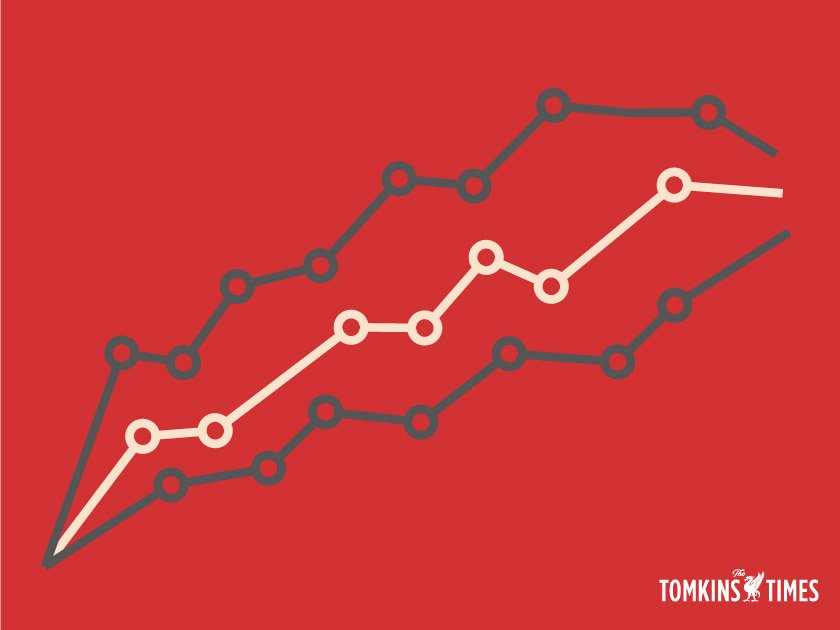 For a full explanation of how the radars are calculated, please see the opening article in the series. Want to make your own radars? The template is here.
The final round up of the season is a bumper edition, with eight matches to cover. The first game, which feels like it was a lifetime ago now, was Liverpool's 3-0 win over Bournemouth.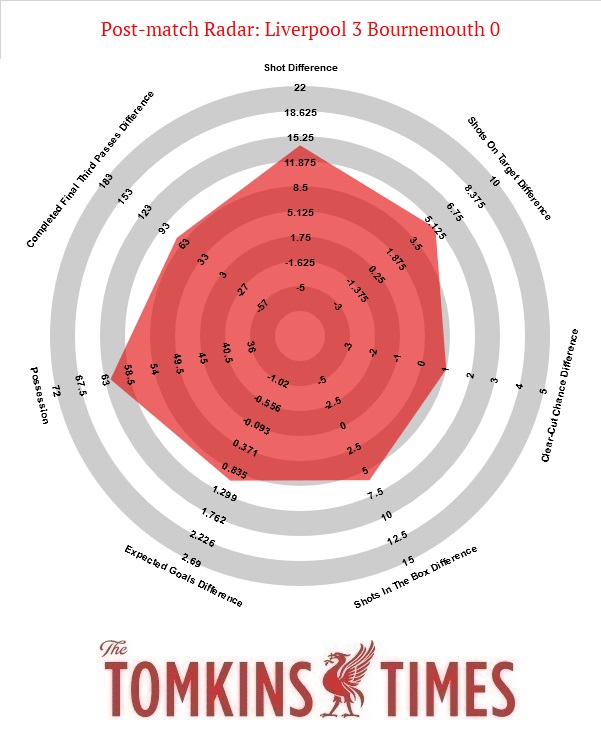 I went to this match (and wrote about my day at it here), and from memory it felt like a stronger performance than this chart suggests. However, the third goal was in the final minute and may have added a gloss to the scoreline which wasn't entirely merited. The early goal affects things too, and as we'll see throughout this round up, game state plays a huge part in radars.
This article is for Subscribers only. There's a 'Subscribe' tab at the bottom of the page.
[ttt-subscribe-article]