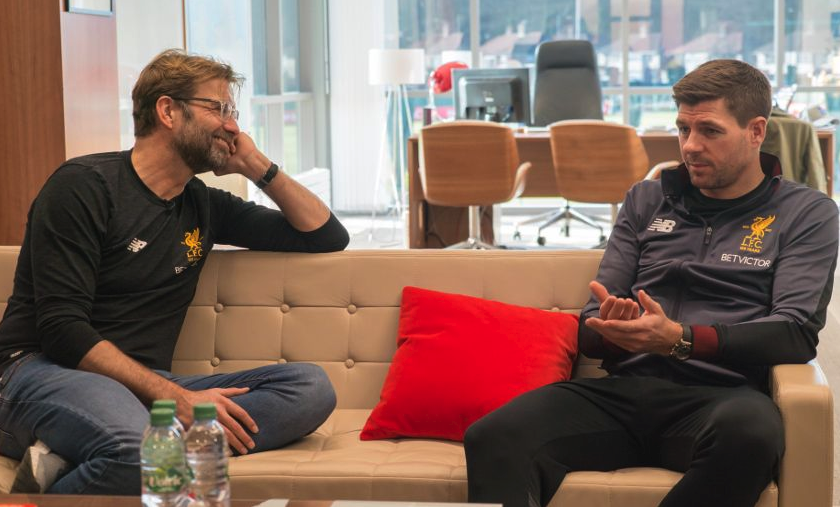 This week's posts selected by Chris Rowland and Daniel Rhodes.
This gives you some idea of the range of debate on the site and the type of articles published. If you'd like to be part of it, there's a 'Subscribe' tab at the top of the page. 
1 – Phoebus talking about Liverpool's wage levels:
Coutinho roughly doubled his wages to £70,000/week in 2015. It's worth remembering, though, that while Coutinho showed he could brilliant from the day he got here, his actual output was largely inconsistent. It wasn't until 2015-16 that he was involved in more than 10 League goals for us, and 2016-17 was the first season (and his fourth full one with us) where he showed what he was truly capable. He was duly rewarded with another contract after the halfway mark of that campaign with a contract that more than doubled his previous wages.
That said, I agree with you in principle, and with Grover, as well. I disagree with those who moan about the club being cheap with wages or transfer fees (I'm not saying that's your position, of course); I think they miss the fact that Liverpool is simply keeping its wage structure within the limits allowed by the revenue streams and UEFA's FFP limits (which people keep forgetting apply to virtually every club other than City and PSG). Nonetheless, the club havemade mistakes. Our failure to recruit even a passable forward following Suarez's departure, combined with the hesitation to offer a decent contract to Raheem Sterling until the mid-point of the campaign (I think he was earning roughly £25,000/week at the time) almost certainly sealed the latter's decision to leave. Remember: by December 2014, Sterling was essentially carrying Liverpool, and the amount offered to him was less than what Mario Balotelli was rumored to be earning.
The same might be said about Coutinho: did we wait too long? I don't know if giving him that contract a year earlier and/or giving him an even bigger contract last January would've done the trick. We won't be able to pay as much as City or United unless we first upend the balance of power (and, with them, revenue streams), but we seem to wait 6-12 months too long to try to pay our best player less than their 3rd best player earns. That can't help matters.
And so, when it comes to our current fearsome threesome, I think the club needs to learn to lean forward. We know from sharp folks like the Swiss Ramble that the club was looking forward to a healthy profit even before the Coutinho sale. Salah earning £120,000/week, for example, is laughable in the current market. The club of course need to look at how new contracts can be structured within a strategy that allows the squad to further be strengthened, but there can't even be the thought of having him wait on principle ("he just got here, he can wait another 6 months for a contract," etc.).
 2 – Jeff on Mane's contribution and hard-working forwards:
How many here have noticed that in recent season teams liked to attack Liverpool down the left side of the pitch and how great success in attacking Liverpool down the left side of the pitch. Now, I will acknowledge that Andy Robertson has been excellent in recent months and having a quality left back plays a role in stopping teams attacking down the left side of the pitch. It should also be noted that Mane is doing a fine job in stopping attacking 40 or 50 or more yards from Liverpool's goal and starting Liverpool attacks. I do not believe that Mane is getting the credit he deserves for all the hard work he does in the middle of the pitch and in the defensive side of the game.
In large part if you want to play Klopp's heavy metal football, you need forwards who actually are heavy metal – hard working – players who not only contribute going forward but also in the defensive side of the game and Liverpool are fortunate to have three forwards – Mane, Firmino, and Salah – who are among the hardest-working forwards I have ever seen. When you think about players Klopp may want to bring to Liverpool, always ask yourself are they hard working lads, and if they are they might be coming, but if not, no.
3 – Pushka trying to put his finger on the improvements that Klopp has made:
I love tuning in to TTT and finding a new article. Thanks, Beez for the research and analysis. It seems that Klopp has had a very definite methodology in his coaching as regards to identifying weaknesses and building on strengths. From the very start Klopp and Co. have addressed off and on field areas that could be improved and have done the groundwork in such disparate areas as 1.)  Supporter belief 2.)  Media coaching  3.) Messaging to the FA  4.)  Player attitude  5.)  Team defence  6.)  Building from the front  7.)  Academy pipeline  8.)  Transfer policy  9.)  Patience and belief in attacks  10.)  Unity.
When I think back to his first press conferences and how he has used every opportunity to reawaken the beast that is Liverpool Football, while at the same time encouraging a kind of playing style that allows for joy in the moment without feeling the weight of the past, it makes me really happy. Simple things like "Nobody touches the THIS IS ANFIELD sign until we've won something", is sheer brilliance. The superstition is snipped and enforced at the same time, acknowledged and de-fanged simultaneously with such a directive.
When he said after an early loss as the crowd headed for the exits 5 minutes before the end of the game "I felt very lonely in that moment", I was stung as a supporter. One cannot attack that statement.  He felt alone while we felt disappointment. As people trudged out of Anfield, safe in "knowing" we could not come from behind, Jürgen put his finger on the weakly beating pulse of what was wrong with us; we had come so close and failed so many times that defeatism had crept in to become our secret shame.  Then JK clarified the "lonely" statement with another more hopeful:  "It is up to us to make the people stay, we  decide when the game is over".
None of this really relates to xG except I wanted to make this point: On arrival, the areas of concern for Klopp were many and readily identifiable.  Untangling some of the off-field knots has been part of his genius, and one could say that those "obvious" fixes (not obvious to me except in hindsight) brought instant improvement, while on-field issues have taken more time.  JK knew that the team could only handle x amount of chop and change while still competing. I had a philosophy professor who used to say:  "Constructing a philosophical system is a bit like rebuilding a ship while at sea". So I imagine it is to rebuild a football team whilst trying to win prizes.
Now we are reaching a point where incremental improvements on the field are perhaps of finer margins, and as Beez has mentioned, there are details in actions like blocked shots that may contain further insights. I remember being upset on occasion at Coutinho's tendency to shoot low percentage shots from distance (tempered of course by the fact that he might come up with a worldie).  I often thought it was because we were running out of ideas, or nobody is showing for the ball, or there is no off the ball movement or runs behind, that sort of thing. Now I see that it also had to do with Phil showing for the ball and taking the responsibility; a good thing, usually, but not without side effects (like unbalancing the attack and producing counterattacks from the opponent following blocked shots). I would never have believed we could be a better team without the little magician, and I still have trouble believing it – and yet…
When the margins between winning and losing are so fine, I think that is where the rage springs from when a game is decided by luck (bad), or cheating (worse) or referee incompetence (worst).  I have a sneaky feeling that somehow JK is coaching the league as well, and I am hopeful that some of the changes to come will favor our fortunes. It looks like the FA is considering a winter break now, and perhaps some other of JK's ideas will get some traction. I used to get so angry at Ferguson and MU because it was apparent he had his finger on the scales and people around him often changed their behaviour to suit his agendas. Every advantage (however small) has an effect – if we can't get penalties because of the bias Paul T. has laid out, then we need to get VAR in to level the playing field. The issue can't be ignored forever.
In the meantime, with the TTT staff and supporters offering a voice of reason and lots of stats against the idiot winds, I am hopeful, confident even, as never before.
YNWA.
4 – Chris with a brilliantly blunt assessment of the Old Trafford song sheets:
Their genuine diehard supporters will be despairing to the point of giving up and supporting FC United instead. Imagine the reaction in Liverpool if it happened there (it won't). Our lot will be giving United some fearful stick over this though! 😉
Fucking song sheets my arse! Why not just have the words 'conclusive proof we're woollybacks with no real understanding of the club' printed on the stands! 🙂
Anyway, how hard can it be to remember 'you Scouse bastards'?
Klopp: But it's much better to learn it by yourself. For example, one big difference for me was the analysis. At the beginning I did it completely alone, because we had nobody to do it. Watching a game from the pitch – two days before I became a manager I had my last game – I saw it from right full-back. I had this view on the pitch and saw all of them from the back. Then you have the first game as a manager and sit there and see them all running. You are on the same level and think, 'wow, that's really a bad view'.
After the game, the first press conference – 'what do you think about this situation and this situation?' I struggled with the answers but I gave some. I first learned that they obviously don't listen because otherwise they would have recognised I had no clue what I was talking about. I ran home actually and sat in front of the television watching the game back, again and again. I watched my first game as a manager four times the night after the game.
I wanted to be prepared for the next morning's session, where I actually had to tell the players not my opinion but the truth about the game. An opinion is what you have after the game as a player.
Articles published this week on The Tomkins Times:
Sunday March 18th:
Walk On Thru the Wind, Walk On Thru the Snow: At Anfield To See Reds Demolish Watford, by Paul Tomkins.
Monday March 19th:
Comparing Player Radars – How Good Are The Reds' Fearsome Threesome?, by Daniel Rhodes.
Tuesday March 20th:
Salah Joins The Elite – Comparing Mo With Liverpool's Legendary Goalscorers, by Terry Dolan.
Wednesday March 21st:
Liverpool FC's Expected Goals: The Chicken and The Egg, by Andrew Beasley.
Thursday March 22nd: 
The Secret Pundit Takes on the Commentators: "Not good enough" By Per Dantic
Friday March 23rd:
Why Liverpool Will Keep Salah & Firmino and Improve the XI This Summer By Paul Tomkins