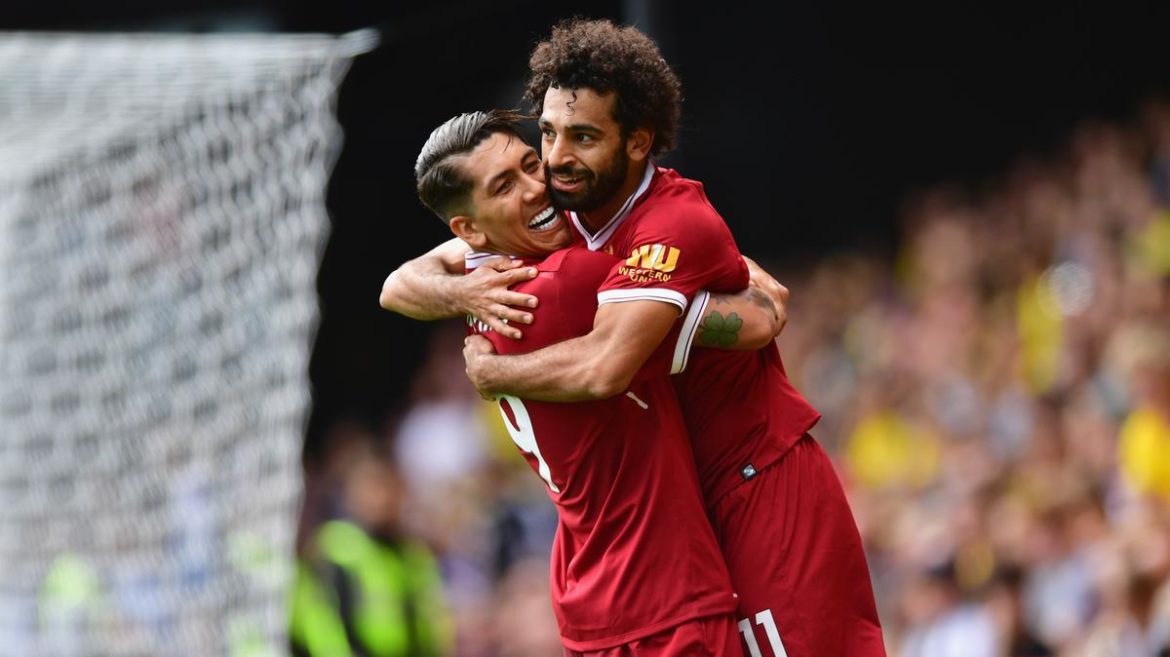 Or: Why Salah and Firmino Would Be Mad To Want To Leave Liverpool
The fact that Liverpool really did not want to sell Philippe Coutinho was evidenced by resisting all Barcelona's overtures last summer. But as we know, Nike got involved, and the player made his second all-or-nothing stance to get his dream move. It was, let's remember, a move mooted for 2-3 years. That's a long time to spend having your head turned, and five years at a club – when you are not from that country (or even that continent), and have already gone through life-changing emigration as a teenager (which, having been overcome, may lead to greater wanderlust) – is arguably more than enough.
Liverpool were not looking to sell him, and having been virtually forced into selling him, further key players will not be allowed to follow suit.
People talk about net spends, and Liverpool's lack thereof, but last summer the Reds were prepared to pay a combined £120m for Virgil van Dijk and Naby Keita, whilst keeping Coutinho (or brining in Thomas Lemar if Coutinho went). Liverpool wanted to spend their money, but the market was in a very strange state, in no small way due to the fee PSG paid for Neymar and how even Barcelona could find themselves unable to hold on to a massive name.
Liverpool have time on their side, although there always needs to be a sense of progression in the interim (even if progress ins't always linear), and that's palpable. The Reds are now the youngest side in the Premier League, edging out Newcastle and Spurs over recent months with the arrival of Virgil van Dijk (younger than Dejan Lovren), and with Loris Karius replacing Simon Mignolet, plus the additional minor change of Trent Alexander-Arnold, 19, playing more often in 2018 whilst Joe Gomez, 20, was injured. The potential is huge, as I will get onto later in the piece; not least as the entire team, TAA aside, is in its 20s. (Also, Keita – a top class player arriving this summer, and who has just turned 23 – is younger than any of the Reds' current midfield.)
We saw with van Dijk that Jürgen Klopp was not going to compromise for the sake of it. So, no money spent on that position in the summer, but then the fee rose to up to £75m in the winter. Keeping the player did Southampton no good at all, beyond a small hike in the price. Klopp could easily have blown £40m on a compromise, but he is not the type to buy players just to appease those fans who think FSG are tightwads. Liverpool got Keita at a cheaper price – less than the club originally bid – on the agreement that he had to wait a year to move. Again, the desire to spend big on the right players was there; the desire to buy cheaper alternatives was not. It wasn't penny pinching, simply being true to a vision (see Raphael Honigstein's book on Klopp for details), having set in stone a list of principles – about quality and personality – that a player must possess.
Some may call that pigheadedness on the manager's part, but when you see how well van Dijk has done, despite not having had a preseason and having missed most of 2017, is testament to the German's vision. (Imagine how good the player will be next season.) But even when Klopp is prepared to compromise, he won't take all the credit if it works wonders.
This article is for subscribers only. Our aim is to make almost all of our content subscribers-only, with the occasional free piece. See below for details on how to sign up.
[ttt-subscribe-article]