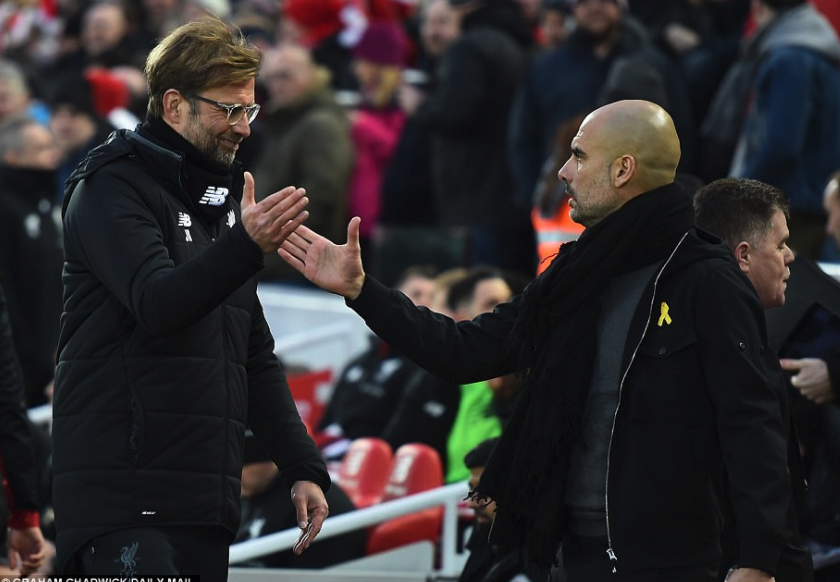 This week's posts selected by Chris Rowland and Daniel Rhodes.
This gives you some idea of the range of debate on the site and the type of articles published. If you'd like to be part of it, there's a 'Subscribe' tab at the top of the page. 
1 – MikeH wants Premier League fans to start a campaign for better officiating:
I have actually wondered whether a movement for better officiating needs to be started by the fans instead?
It should be public, with videos . It wouldn't focus on one team. It would highlight inconsistency and inadequacies until everyone was talking about it.
Time keeping is unbelievably easy. Inconsistent decisions . A league table with performance stats for the refs based on big decisions  ( not whether the cu#t got a throw in right). All backed up by video and in plain sight.
Appealing to the PGMOL is a waste of time. Anything done behind closed doors stays there as they issue another horseshit report.
In my experience to make change in any business you have to create pressure. Asking for the head of Mike Riley would be a start as the "CEO " presiding over ineptitude and a culture of obfuscation and lies .
"Best league in the world deserves the best referees in the world".
Those are my thoughts! Beyond the fact that as paying fans, spectators etc we have a right to watch a game of football. Not this cynical, badly officiated shit currently being dished up.
2 – Jeff with a warning to football's governing bodies – ignore the problem of poor officiating at your peril:
Paul this is just an amazing piece of research and writing. Sadly, I do not believe that those for whom such an article should be required  reading will either read it or to put it bluntly care what you have found.
The last time I missed watching Liverpool play a match in the Premier League was April 2015 because that was the day I drove to just outside Philadelphia to rescue Dallas the puppy. I watch every Liverpool match either on my 25 inch computer screen or my 55 inch big screen. Each and every game I see replays of off sides and yellow cards and red cards and goals and fouls and on and on. To me the broadcasters show replays and do not as a rule not always but as a rule and it never interferes with the flow of the match.
Now, if I can see a clear off side of onside or anything else in this short time span, I see no reason why someone with today's technology sitting somewhere and getting the same feed I am watching could not arrive at the same conclusion. This being said, I am aware that sometimes video review may take longer when the person doing the video officiating has to look at multiple views but I would suggest that this is the exception not the rule.
I acknowledge that at times I have opinions that cannot be based on my gut and not on evidence. In the few matches in England where I have seen video reviews, I get the impression that the video review official is searching and searching for something that will justify the call on the pitch and not looking for the correct call. To me this is why sometimes you get endless delays when there should be real delay.
I grew up in the United States in an era when the three big spectator sports were horse racing, boxing, and baseball. Today, for all practical purposes boxing and horse racing are dead as spectator sports and baseball is no longer the preeminent sport it was 60 years ago and has been replaced by American football on both the college and professional levels and basketball on both the college and professional levels. Baseball may be coming back but I need to emphasize the words coming back.
Football has changed in England has changed beyond recognition from the sport I encountered in September 1965. At that time the number of professional players who made 100 pounds a week was not large and the number who made a believe it or not 200 pounds a week was a dream for almost if not every player in the old First Division. In that era Bobby Charlton of Man U was the best English player of his generation and Sir Roger Hunt was the best English goal scorer of his generation. Neither of these men became millionaires off of football and today if they were playing the game they surely would have be.
Money has changed football and for all practical purposes the money that has changed football comes from broadcasting matches. Broadcasters pay the bast sums into the game because they are making money – pure and simple. They are making money because people want to watch football on television all day on Saturday a good part of Sunday and just about every evening in the week. To me if the NFL believes that they needed to have video review more than 30 years ago it was they feared that they would lose public confidence in the results of games and if the public lost confidence in the results of games, viewership would decline and if viewership declined the broadcasters would suddenly not put so much money into the game.
To me the problems with officiating that I see in just about every match I watch is the hidden crisis in English football and a problem that the authorities simply either do not want to see or do not want to acknowledge and do something about. I believe that they do not see the harm they are doing to football and the fact that the gravy train of broadcast money can come to a halt and believe me it can. For example, I gave you the examples of boxing and horse racing in the United States but look around at the world that made Sir Ken Dodd a star and it is long long gone. If football is not careful, the same could happen and one of the nails in its coffin will be the refusal to see the problems in officiating.
Again, I want to thank Paul for this amazing article.
3 – Tony Mckenna (macattack) in another response to Paul's article about match officiating:
Christ. A tour de force. Absolutely. And so groundbreaking that it is a significant contribution towards the state of the game in the Premier League. Except, of course, it has been written by a Liverpool supporter so the bias will perpetuate against us. However, herein, lies an irrefutable evidence base that smashes the best league in the world mantra: xenophobia; incompetence; injustice; incapability to apply the laws of the game; and corruption, are all baked in the Premier League fat, over priced, pie; from which all the wrong people take a big slice.
I add corruption, also in the context of blind eyes turned, when alleged 'fit and proper' football club owners walk in freely; in much the same way as a 6 year old being served a crate of Carling in Bargain Booze.  The Beautiful Game.  You see. It's a fucking misnomer isn't it?
Previously on TTT, I have honestly steered away from conspiracy theory. I know, like all human beings, I am prone to irrationality so I try to keep check of myself by applying critical thinking. Plus, I prefer to base my own views on an evidence base. So, here it is: this article has done exactly that! There is something going on. And it stinks!
Generally, we must empathise with foreign players and question the treatment they receive. Specifically, for Liverpool, how worried we should be as we battle with United for second place; or to finish in the top 4 even!
Fuck's sake. Just look at the number of points we have been robbed of! Were the match officials wearing balaclavas? It detracts from the true value that Klopp has brought to Liverpool; and the true worth of the team itself. Maybe we should run our own Debatable Decisions League; or compile all incidents against the reds in a DVD, and make it freely available on the internet.  Somehow, this stuff has to be thrust into the faces of the Premier League hierarchy to embarrass them into action. (Your data is all wrong, Sirs).
I had not even noticed the Smalling assault on Salah during the game. That is exactly what it is: assault. In fact, I have not even heard the incident discussed until now. (Thanks to Ding for bringing it to the table). Yet, there it is, right in front of the Lino: physical aggression, entailing contact, equals a red card, does it not? Ah, but Smalling is bullet proof. Of course. He has 3 things going for him: he is English; he plays for United; and it was at Old Trafford.
Out of interest, I ventured onto the Premier League website to check on Smalling's disciplinary record. Apparently, he has 188 appearances, committing 166 fouls. Yet, he has only ever received 16 yellows and 1 red. So, he gets to commit on average, just over 10 fouls before he gets a yellow card. Well, with allowances made like the one on Salah, then no fucking wonder!
We played against 14 men on Saturday. United had 12 on the pitch. And one on either touchline.
4 – Beez on "The Curse of The Kop" with regards being awarded penalties:
I had an interesting thought while reading it, but I can't think of a quick way to research it unfortunately. How many of our home penalties have been at the Kop end? You mention refs not wanting to show weakness in front of the Kop, but that might apply to the actual stand itself!
Having scanned our list of pens this season, and going from memory, I've got:
League – Huddersfield – Anfield Road.
CL – Sevilla – Anfield Road.
CL – Maribor – Kop.
CL – Spartak Moscow – Anfield Road.
FA Cup – Everton – Anfield Road.
FA Cup – West Brom – Anfield Road.
Weird, isn't it?! I wonder if that's true of other seasons, but as I say, without going back through videos it'll be hard to remember them all.
5 – Mark Cohen on the Champions League draw:
Its a fantastic draw.
City would have wanted to avoid us even more than we them.
Their record at Anfield is dire, and that is before considering that they have no idea of the cauldron awaiting them. They will simply never have experienced what they will face in the form of a European night at Anfield.
Plus, our players will mentally be feeling very excited and up for the game, given the fantastic way we bettered them last time out.
It really is a good draw, and one which I am confident we can come through…
6 – Paul on the same subject, VvD and City's recent form:
I'm disappointed as never want us to play English opposition in Europe. And City are arguably the best side in Europe right now, although they don't have the experience that Bayern, Madrid, Barca and Juventus have. But if we get through, no one can say we have had an easy ride anymore.
At least we won't be favourites, so a bit more pressure on City. And we are the only team to beat a full-strength City in eons. But they'll have some pressure off, too, if they've won the league by then. And they smashed us at their place, albeit we were doing well until Mané got sent off.
The ties are probably in the wrong order to suit us, though.
What might count against City – or also work in their favour – is that the league is sewn-up. Which means they can focus more on the CL, but also, sometimes teams lose their rhythm after winning the title early and can suffer in the CL as a result.
I haven't been as impressed with City recently, perhaps some fatigue setting in. De Bruyne seems to play every minute of every game, and he hasn't been as good lately, so maybe he's fading a bit. But his low, right-wing deliveries behind our defence has been a weapon in the last few games.
Hard to know if they're easing off on purpose or running out of steam a bit. We've been as good as them since October, I think.
To me, it's just a shame as we played them in the cup final in 2016 and now have them again. Maybe it'll be like Chelsea when we keep getting paired together.
The good thing is that at least our fanbase won't melt down if we go out to them, whereas they would if we lost to Roma or Sevilla. But these additional games makes it a bit harder to stay in the top four – the Everton game surely has to be sacrificed given the timing? (And by sacrifice I mean play a weakened team, and still try and win it.)
More good news is that we haven't played them with VvD in our side yet. He wasn't quite fit for the Anfield game in January.
They also made almost all of their mistakes at the back this season in one game – at Anfield. We pressurise them like no other side can. But of course, they can sometimes play around that.
I wrote before the Chelsea game in 2005 that they may wilt under the pressure. I think City are a better side than Chelsea were, but I think we are a better side than LFC were in 2005. Chelsea had just won the League Cup (against us). But Anfield blew them away. I'm not sure the atmosphere will be quite as good this time as it's the first leg at home. But it's a chance to try and match that mythical night!
Articles published on The Tomkins Times this week:
Monday March 12th:
Beyond the Scoreline: Rounding Up Liverpool's Post-Match Radars: Week 29, by Andrew Beasley.
Tuesday March 13th:
Big FREE Read: Are Refs Biased Against Foreign Players? A Look at How To Win a Penalty in the PL, by Paul Tomkins.
Thursday March 15th: 
Placing Refereeing Bias against Liverpool and Foreign Players on the Spot: Yet More Damning Evidence by Paul Tomkins
Friday March 16th:
Champions League Quarter-Finalists: Stats Analysis (and Poll) by Andrew Beasley