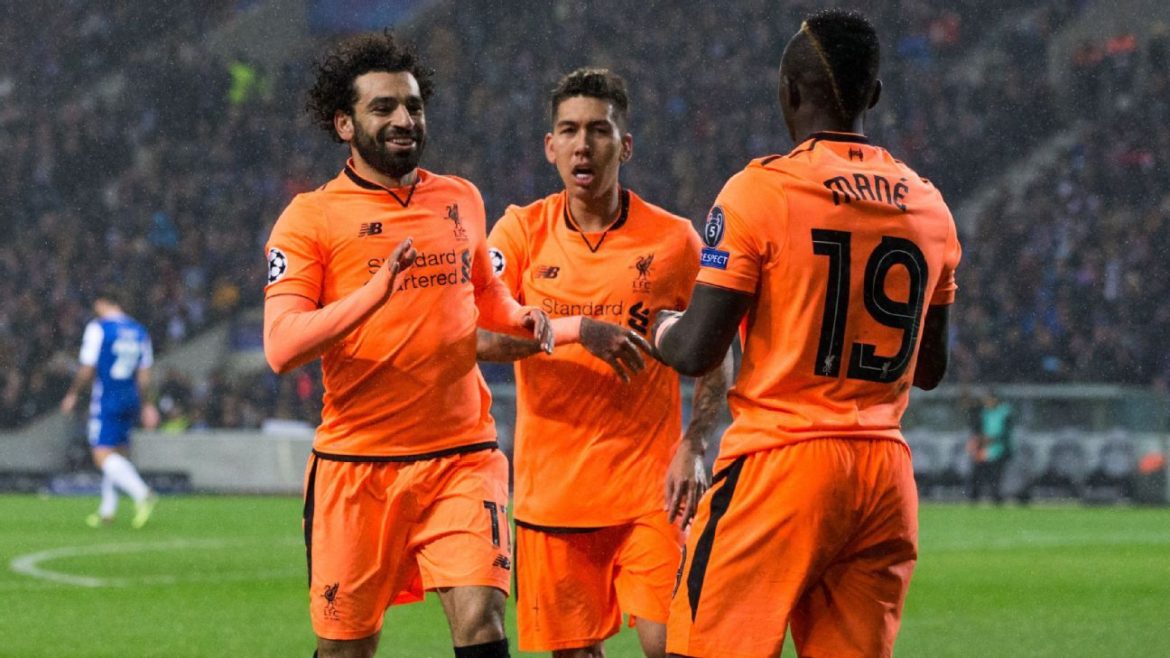 As we await the Champions League quarter-final draw today, it's inevitable we start to think about who we might like Liverpool to play. Those who love an omen may hope the Reds face Juventus, who Liverpool defeated at this stage en route to collecting their fifth continental crown.
Some will want to take on one of Europe's biggest three teams, in the shape of Barcelona, Bayern Munich or Real Madrid (and Liverpool have history with all three too). Having suffered a defeat and two draws against them whilst in charge at Anfield, Jürgen Klopp may want to face Sevilla, to try to finally get one over them.
These are all valid reasons, but who should Liverpool hope to face? Back in November, I penned a piece which claimed Liverpool were the most consistent team in Europe. As the Reds threw away a three goal lead in Seville on the day it was written, it arguably looked a foolish claim.
Yet four months later Liverpool have qualified comfortably for the quarter-finals, whilst continuing to perform well in the Premier League, so the crux of the article does not appear to be without merit.
This piece will look at some similar stats as seen in the previous one, but will instead focus on the Champions League quarter-finalists, and predominantly their numbers in Europe's top club competition. A lot of the findings here probably won't surprise you, but it's still interesting to see how Liverpool match up against the rest of the last eight.
It's important to remember the samples are small, not everyone has faced teams of the same quality, and some sides will have played dead rubbers, even in the knock-out round. But before we begin properly, did the eight teams who have reached this stage deserve to qualify from their ties in the last sixteen? Here are the expected goal stats for the last round, which are taken from FiveThirtyEight.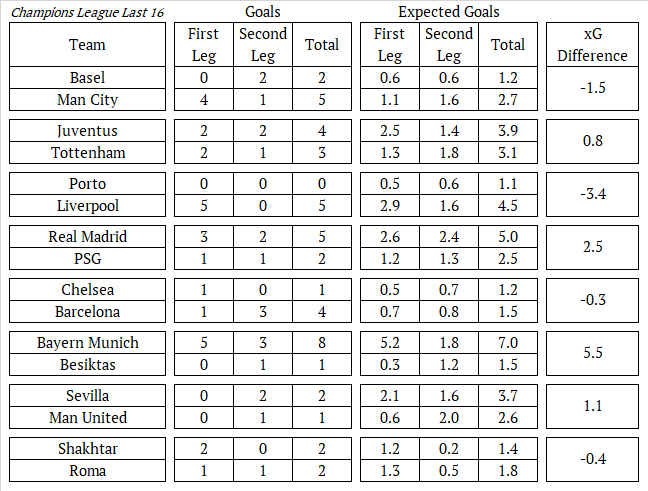 The closest match up on the xG numbers was the Chelsea vs. Barcelona tie, but when one side has the greatest player of all time, that can prove crucial. Roma vs. Shakhtar Donetsk was another tight tie, but as the Italians only got through on away goals, that makes sense. Most ties had a deserved victor, and only Bayern Munich were more worthy winners than Liverpool.
The rest of this article is for subscribers only. 
[ttt-subscribe-article]