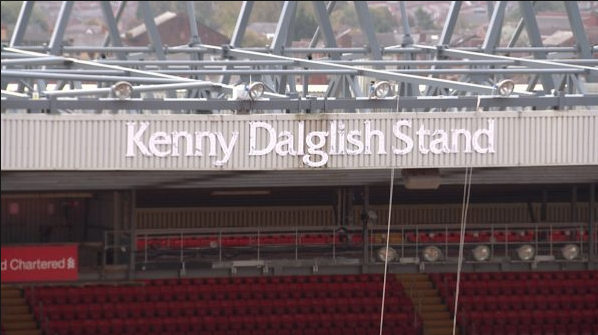 This week's posts selected by Chris Rowland and Daniel Rhodes.
1 – Dan Kennett responding to Andrew Beasley's Non-Shot Expected Goals (NSXG) article:
A nice introduction to a complex topic.
"how can we measure something that doesn't happen" is the holy grail for defensive analytics in dynamic team sports and NSXG is a viable first step based on ball events.
I think the best initial use of NXSG is as a complementary measure in addition to XG.  Rather than compare XG to NSXG, look at them both together as I think in that way they are a very good proxy for team style.
In the article, the list of factors that influence NSXG is missing what I think is the single biggest contributor: DIRECT PLAY.  Direct play into the penalty area, whether it be corners, free kicks from wide areas or long balls from the half way line will generate virtually nothing in terms of NXSG.
On the other hand, a forward beating an opponent inside the penalty area and putting in a great pass across the 6 yard box will generate a lot of NXSG because it is an incredibly dangerous siutation.
Conceding a large amount of actual goals (or XG) but a low NSXG should be a red flag for further investigation as it likely shows a vulnerability to direct play.  Similarly, conceding a high NSXG but a low XG suggests a defensive performance that is unsustainable over the medium/long term (think Burnley this season blocking 41% of all opposition shots).   In attack, the scenario of generating a high NSXG in attack but a low XG most likely suggests "missed opportunities", this could be a penetration problem if repeated over a lot of games.
In addition, it's worth noting that Michael Caley's XG model already factors in shots that happened immediately after a successful take-on, this is because he knows such shots have a MUCH higher chance of being scored.  So in that respect, he's using a "non-shot" event to adjust the weighting of his shots.  Think of the scenario where a wide forward is in the box, but not in the centre.  He cuts inside the defender, and ends up with a shot that has direct line of sight to the GK.  The successful take-on would count in the NXSG model and the shot will probably be recorded as a "big chance" by Opta.
To see the match-by-match results visit here and select "matches": https://projects.fivethirtyeight.com/soccer-predictions/premier-league/
2 – Mädchenkliop responding to news of Mane's injury on international duty:
I think we were already relying on Mané too much this season. The 2 pronged pace attack with him and Salah was so devastatingly effective in those early games it left a hole as soon as it's no longer available.  Without that I think we lack a bit of identity on what our attacking style is.  The other attackers like Sturridge, Solanke, Ox and even Coutinho come into the side already in deficit for what the can't do and there seems a reluctance to alter the shape of the team to suit their strengths. But we do have to adapt.  It seems to me Sturridge and Ox need minutes and a bit of success to get them going.  I don't think Sturridge has been that far off, but he does tend to fade if things don't go his way and he's just not a whole 95 minute type players.  Gosh, we need a break or 2 to get things rolling!
3 – The Conclusion to Daniel Rhodes' expected goal article from earlier in the week:
In other words, xPect to see Shearer on MOTD saying the Reds' convincing 2.67 to 0.87 victory over Manchester United was fully xPected. I believe Shearer has the ability to create new cliches as data infiltrates the sport.
The discussion points about that line-up? Sturridge for Firmino, and although the former's figures have always been elite, his off-the-ball contribution is nowhere near that of Firmino, so it is a balancing act and picking individuals to suit the opposition. If we are likely to have a lot of the ball, I'd plump for Sturridge.
Robertson and TAA are included as it stands, but Clyne or Moreno offer similar levels so at least it gives us options.
Emre Can's contribution, across his Liverpool career, has been – in my view – disappointing. He barely contributes one goal every ten games. Keita is closer to one in three for context. Of course, Can has played as a right-back, and centre-back and has scored some screamers, but a more consistent contribution would be desirable in the long-term (if he's still here).
Hope you've all enjoyed the above – and none of this is ever gospel – it is just another tool in the box to give us a more detailed understanding of each players' contribution to Liverpool's attacking play.
4 – Simply Red with a realistic and balanced – detailed – prediction for Saturday's match against Manchester United:
2nd minute, Coutinho receives the ball from Hendo out in the left wing, slips past Phil Jones, and side foot a pass to Salah. Salah dummies and the ball runs on to Sturridge who is so slow that no one is watching him. Sturridge runs into space and skids as his shoots. The resultant toe poke goes between De Gea's legs as he reacts too quickly. 1-0 Liverpool.
3rd minute, Rashford back heals the ball from the restart towards Jones. As Salah bears down on him, Jones calmly whips a back pass towards De Gea. De Gea, distracted by the Kops singing 'the wheels on the bus', is surprised as the ball goes past him into the net. 2-0 Liverpool.
23rd minute, a long goal kick from Migs into the Man U penalty area causes confusion as no one expects Migs to have the kicking range. Smalling, deputising as co-conductor of the bus, runs furiously backwards only to collide with the onrushing Lindelof who, somewhat new to the parking arrangement, redirects the ball upwards, over the despairing hands of De Gea, and into the empty net. 3-0 Liverpool.
31st minute, Coutinho free kick just outside the box. 4-0 Liverpool.
42nd minute, a ferocious shot from Can from all of 50 yards was heading towards the corner flag till a sprinting Moreno, in a brainy moment of inexplicable bravery, dives head first into the path of the ball and deflects it towards Lukaku, the 5th centre defender. Being new to defensive duties, Lukaku's striking instinct takes over to plant an unstoppable volley into the top right corner. 5-0 Liverpool.
45th to 71st minute: An exemplary demonstration of the finer aspects of bus parking manoeuvre, receiving thunderous applause from the appreciative away fans who couldn't have seen better.
72nd minute, Ref forgets that the ends have changed at half time after the amazing parking display, promptly awards a penalty when Valencia trips over the ball in the Man U penalty area. Firmino steps up. 6-0 Liverpool.
81st minute, TAA whips in a cross from the right after beating Young. The ball hits the watermelon thrown by a Man U fan intended to add to the solidity of the buses on display, spins away from the out-stretching foot of Bailly, makes contact with Jones, loops over De Gea, lands nicely on the charging head of AOC and into the net. 7-0 Liverpool.
88th minute, United corner. Attempting to get a consolation goal, all United players crowded into the Liverpool penalty area. Migs, trying to get some air and gentleman that he is, decides to stay outside the box to try to make the scoreline a little more palatable. Mata swings the ball in, hit the tallest object Fellaini (appearing as a guest player), and the ball bounces out the Migs. The clearance from Migs floated in the air for a short flight, then rolls gently into an empty United net. 8-0 Liverpool.
92nd minute, 3 minutes added time to compensate for the amount of time needed to take the ball out the of United net. Salah receives the ball just outside the penalty area, shashays his way through the now stationary buses and taps the ball into the net. 9-0 Liverpool.
93rd minute, game ends.
5 – Dalglish's quotes on the stand being names after him, posted by Krish:
Dalglish: "I went down to Melwood.  John and Linda (Pizzuti) were on a laptop and there was another laptop with Tom Werner on it."
Dalglish: "I thought 'Jesus, what have I done now?' I thought I was in trouble and then he said they wanted to name the stand after me."
Dalglish: "I thought I was getting the sack again, but it was a happy story this time. I believe I get a car park space!"
Articles published this week:
Monday October 9th:
Shot vs. Non-Shot Expected Goals – How Many Goals SHOULD a Team Have Scored?, by Andrew Beasley.
Tuesday October 10th:
Liverpool's Squad: What Should We xPect?, by Daniel Rhodes.
Wednesday October 11th:
The Secret Pundit Takes on The Commentators: Part Six: "That's Something They've Practised on the Training Ground", by Per Dantic.