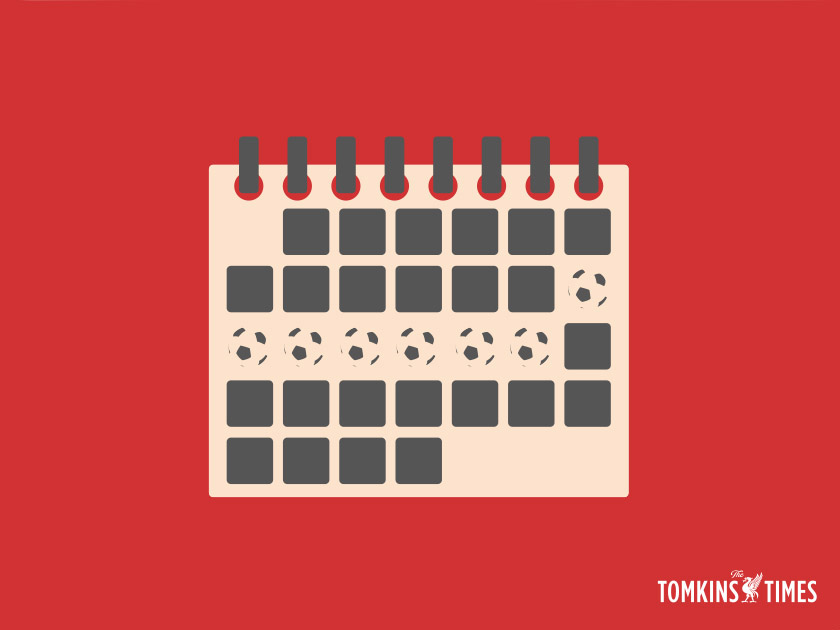 This week's posts selected by Chris Rowland and Daniel Rhodes.
1 – Neil revealed some of the flak the club gets from its own supporters (*who are also allergic to capital letters it seems):
Liverpool are just terrible
he doesn't have a plan b
the defence is terrible
the midfield is shite
we need a centre forward
We need a new manager
we need a director of footy
henderson is a crap captain and should be replaced
lovren is worse than shite
matip is too slow and gets away with it cos the rest are crap
wij is invisible not good enough
the sooner can is gone the better
salah can't shoot and isn't good enough
mane is always injured
firmino is rubbish
The above comments are all in the so called official forum and in one thread, never mind other threads saying the same.
THAT'S WHY I COME HERE.
Thank you.
2 – Stevenson1988 capturing a precise example of how things are not going for us lately:
Frustrating isn't it that the deflection from De Gea's amazing save is out wide to Salah with two defenders in the way, whereas the deflection to Cleverley for Watford's winner (against Arsenal) was slap bang in the middle of the goal around the edge of the 6 yard box. That's the sort of thing that we need, the ball just sitting up and waiting to be hammered home, whereas at the moment it isn't just working out. This surely must change at some point and when it does…..!
3 – … and Mark Cohen on when things DO start going our way:
When I saw the fixture list in June, I was worried about a potential slow start, and even though the CL draw was kind, the nature of the fixtures, with Sevilla at the top and the next two away, sandwiched in between Premier League games also gave cause for concern.
Finally, I knew that Klopp would have been acutely aware of two things:
One, that he had missed two major transfer targets (20% of his preferred starting outfield team, VVD and Keita), and two, that Klopp would not have wanted a repeat of January 2017 when injuries and the African Cup of Nations, caused a loss of form throughout the team and cost us a proper title challenge.
These two things would have been coupled together in Klopp's mind producing a careful plan of rotation, something that would take some bedding in and method repetition before it yielded.
When one also adds in this awful fucken waste of space International football occurring once a month in the first three months, I couldn't see a fast start for the lads.
It is particularly pertinent that Klopp is considered a coach amongst coaches, ie, someone who spends a mountain of time making sure players understand systems and play to them. These are not defensive 'reactive' systems either, the kind that Pulis excels at, these are highly fluid, attacking systems which rely on a massive amount of proactive output to be effective.
The difference is obvious. It is easier to teach a man to stand where he is, observe his surroundings and react to them then it is to teach one to create his own surroundings using his teammates who themselves must understand what he is doing!
Pulis vs Klopp right there.
When one thinks of this in terms of rotation, you have the likes of TAA playing one match and needing to be on point, and the Gomez playing the next, and also needing to be clear on his instructions. It needs a great deal more coaching, effort and thought to work, and with all that, what is needed most is patience.
Ultimately, and I stand by this, you will see the very best of our Klopp system after the next international break where our bigger squad will be well bedded in. A settled team, with an easier fixture list will produce loads of wins, and it is worth repeating that not only have we not been beaten with 11 men in a first team game this season yet, but we have also not even looked like losing so far.
At this time, City just look too confident, but the season is nothing if not long, and I will be surprised if we are much behind second after 38 games.
4. David replies to the above post by Mark:
Hopefully we'll even see more of it next weekend at Wembley.  But there's been a sense of progression from the new boys, and I'd very much include Salah in that.  He's not the type of player who doesn't know why he misses chances – you can see he's working on it all the time and his link up with the other forwards is becoming more fluent.  It's like they are developing a repertoire.
There's still quite a way to go for Chambo, Solanke, TAA, Gomez, Karius and I'd also include Milner in his new role, to get properly comfortable but it feels like the hardest work has been done with them coming through some tough tests with confidence in tact.  In the longer term that battle hardening effectively means we have more serious squad depth that at any time since Klopp arrived.  This work had to happen in order for the squad to progress from having depth in theory to the real thing.  I can't help feeling that because that experience has been gained under such tough, competitive circumstances it will end up being a really good solid block for us to push on from.  The way the players are talking with such conviction about 'knowing the goals would come' shows that they are very much on the same page.  This is not a team suffering from self doubt.
I still think whether 'the England boys' in attack; Sturridge, Lallana, Ox, and Solanke; start to perform on a level with the fab four, will be the difference as to whether we have a brilliant season or an average one. I'm probably most optomistic about Ox making a proper contribution.  Even though his form has been iffy, he's the one who can slot most easily into the way we play.  Lallana could be great if he get's full fitness back but that's a big if.  I reckon Solanke will take a year to settle.  With Sturridge, I feel he's a great asset as seen in those atypical games at the end of last season, but for our normal style of play I still feel that the drop off in intesity when he plays can lead to stalemate as often as to threading the needle.  But I bet I'm not the only one who is expecting a flickering of the candle before his career tails off for good.  I really like the way Klopp manages all of them.  There's relatively so little fuss and hype.  We are definitely going to reap the rewards of his brilliant man management style at some point and probably soon.
5. Benjamin, commenting on Per Dantic's "in and around" analysis, refers to conformity in the mainstream football media and banal merry-go-round of narrow opinions:
More proof, like all the articles in this series, that many in football are so desperate to conform to the dominant narrative that they couch their opinions with ambiguity in case they have to change them five minutes or five days later.
Given a national stage on the radio, TV or print (there's more diversity online), ex footballers and fawning commentators with zero desire for critical or analytical thought, but a knee jerk desire to please and conform, feed the endless banal merry-go-round of 606, 5 live, Talk Sport, Match of the Day, Sky match days, etc, etc with a range of views so narrow, thoughtless and conformist that it appears like a never-ending round of interviews for the role of Kim Jong Un's number one adjutant.
I exaggerate of course. The political discourse in North Korea is far more wide ranging than the football discourse on mainstream media in the UK.
Yes, that was a joke. For a better one, and an illustration of the desperation to fit in to an overarching narrative, I give you Indecisive Dave
https://www.youtube.com/watch?v=rh0ray9JnS0
Articles published on the site this week:
Monday October 16th:
My Day at the Match – Man Utd (H), Sat. Oct.14th 2017, by Chris Rowland.
Champions League Preview | NK Maribor (A) | Gameweek 3, by Daniel Rhodes and Chris Rowland.
Tuesday October 17th:
Revisiting Klopp's Past For Reassurance?, by Andrew Beasley.
Wednesday October 18th:
LFC In A Storm of Fixtures – Toughest Start For 25+ Years, by Paul Tomkins.