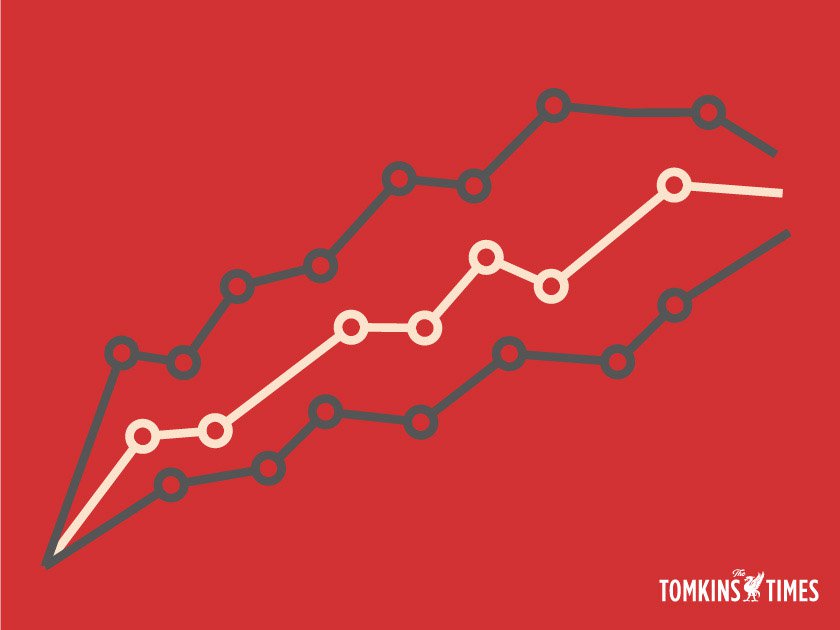 I don't check the hit stats on my blog too often anymore, but for some reason recently I did. My site doesn't get big numbers, but whilst most of the articles had been viewed a couple of dozen times at most in the last month, one had received several hundred hits.
It was an article which looked into Dortmund's stats during Jürgen Klopp's time there. It was originally written for The Tomkins Times (here) when he first became Liverpool manager, and then I wrote a slightly longer version for my site when I had more time.
I pondered why this old article had generated such interest, and I figured it was to do with people seeking reassurance regarding Klopp's abilities at a time when the Reds were going through a sticky patch. I tweeted about it here:
Checked my blog for the first time in ages. This has had loads of hits from out of nowhere https://t.co/3Q8trmJlE4 People after reassurance?

— Andrew Beasley (@BassTunedToRed) September 20, 2017
The result of my tweet? Around 1,500 hits for the article in two days. It made quite an impression on my blog's hit stats, I can tell you:

We can assume therefore that Liverpool fans are looking to be comforted by Klopp's record at Dortmund. As the timing of this article roughly coincides with the second anniversary of Jürgen taking charge at Anfield, I thought it was worth revisiting the stats in my original piece and seeing if they have panned out at Liverpool.
The rest of this article is for Subscribers only.
[ttt-subscribe-article]