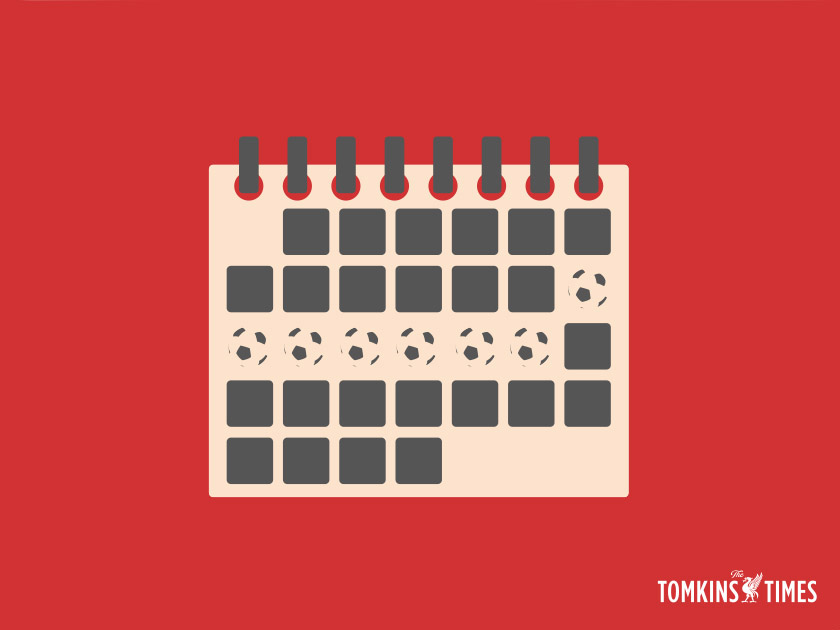 By Chris Rowland and Daniel Rhodes.
Here is our weekly round-up of five extracts from articles or comments that have appeared on the site during the past week.
This is meant to give some idea of the types of debates our subscribers have during the week.
To subscribe you don't have to try to match the quality of some of these comments, as they are some of the very best. You don't even have to comment at all, just 'lurk' and enjoy the articles and comments and being part of our community.
There's a Subscribe tab at the top if you'd like to join us. 
1 – In Mark Cohen's post- City reflections, the captain comes in for some criticism:
Okay, a few days have passed since this deserved hammering and maybe some coherent and more relaxed thoughts are taking shape.
Biggest problem for me – lack of on field leadership when there is trouble.
I have often said this, so its not knee-jerk in any way, but Hendo must surely be the most ordinary potential legend we've ever had. Captain no less. This is not to say he doesn't offer positives (big ones), and that he isn't a great chap and good first team asset, but part of me stresses endlessly that a player in the most fulcrumatic position on the pitch is so darn ordinary.
I remember as a lad, every team I played in, without exception, saw two player types emerge to lead the team:
The Striker. You know the guy – best player on the team, the hero, the talisman and the saviour.
The Central Midfielder. You know this one even better – the leader, the man who used to dream of being manager one day and would happily defer the plaudits onto the Striker. Anyone asked the question who was the best player in the team, would always say the same thing, "Oh, The Striker is wonderful, amazing, stupendous but, for me, the Central midfielder is the beeeeest."
And so we have it. Blessed with utter monsters for the last 40 years in central midfield, we are now enjoying the more gentle, 7/10 stylings of one Jordan Henderson.
I would say, and I'd say it with confidence, that a Liverpool under Gerrard in its pomp, can lose a player to a tough red card decision, and then lose the game, but what they won't do is get bollocked.
Under the guidance of Hendo, there is a feeling that the bite offered is skin deep, that if things are going well, the lad can allow it to flourish by moving the ball swiftly and getting on with things neatly whilst also producing the occasional (and still surprising) swagger. The problem is as I just stated – the bite is skin deep. Hendo is almost like a single Piranha, deadly as part of a successful unit, but more or less harmless if tasked with killing the cow.
On Saturday, after Mane's sending off, the cow needed killing. Not to say the game could be won, nobody expected that, but what was needed was a lot of gesticulating, a lot of pushing and shoving and a great deal more fire from a captain who told the lads just what's expected of them in this trying time.
Fact is, Hendo offered little in defence in nought going forward from the second Mane left the pitch and this is exactly what I expected when we were reduced to ten.
Unfair – because nobody offered anything? Nope – the central midfielder is the man you look to set the tone, not so much when things are going well, you have Manes and Bobbys and Salahs for that but for when shit happens and all of a sudden you need to be reminded that there is 53 minutes of a game left, you are one goal down and now is when you need to earn your crust.
I often think back to Gerrard leaping high in the 54th minute in 2005 to a Riise cross and then running into the net to collect the headed goal, waving his hands in the air as if to say 'come on lads, we've a job to do, all of us.'
Sadly, I think that the one element this team lacks is the true leader who can turn water into wine and drama into delirium.
Klopp tried his bloody best to pick the guy up in the window – both VVD (a CB that's more like a deep lying Central Mid) and Keita would probably fit this bill, and we might have to wait until next season to see the true embodiment of our manager on the field given the requirement for 'a commander amongst the soldiers'.  
2 – Paul Tomkins responding to criticism of Trent Alexander-Arnold's performance at Man City:
Well, we either suck it up, or we become like Chelsea and City and never give any kids a chance because of "now now now" and we become quite soulless as a result.
Overall this season TAA has helped us, not hindered us. He had a poor game, but as Chris said, he wasn't the only one.
And after the 37th minute it's hard to blame anyone. He was nervy before then, but hardly a total disaster, and once we went down to 10, it was impossible to deal with.
We can't want to see our talented young kids utilised and not expect bad performances. Even the best players have bad days, too. If TAA continues to wobble, then he gets a refresher in the U23s.
3 – Beez, recalling his experience being 'the voice of reason' on the Twitter after the Sevilla game:
Right, now I'm home… This whole thing is paraphrased.
I saw a few tweets saying "why the hell doesn't Klopp sort out the defence?". I subtweeted one saying "clearly there's issues, but a week ago we had seven clean sheets in last nine in the league. It's not irreparably bad"
First reply (subtweeting mine): This is the worst tweet in 8 years of LFC Twitter.
Me (internally): No it isn't. *mutes account*
Second reply: The defence hasn't improved since Hodgson
Me (internally): WTF has that got to do with anything?
Me (subtweeting): Maybe it hasn't, but I'll take the attack now thanks.
And I gave up after that! Don't know how you lasted on Twitter as long as you did, Paul!
As an aside to all that nonsense, just as our fans underestimated Hoffenheim, I think they've done it again with Sevilla. They're above us in the EuroClubIndex table, and have far more European experience than we do.  Last nights result was disappointing and a missed opportunity, but we were unlikely to hammer them, and it's not as if we're out. As ever, up the Reds!
4 – Big Jim Cambo on the improvement of Alberto Moreno this season:
I'm hugely impressed with Moreno's attitude so far this season (to include pre-season seeing as that must be when he made an equally positive impression on Klopp).
Most players, when blatantly out in the cold and only awaiting a 'Conte to Costa' type of text, would have been in a strop, and told his agent to get him out quick.
Instead we have someone who has surprised me, and while he can still be rash in the tackle, and resemble the Red Arrows when flying through the air at head height – his, not mine (6 ft 4) – it's like we've signed a new player… for free.
As for the position, with Robertson arriving, and back up in Milner, it seems that position might be covered nicely, if only for this season.
Full credit to Alberto (and some to Klopp no doubt).
5 – Bazz on Lovren, Moreno and accepting the health risk:
This is where I'm standing on our team at the moment: it's easy to blame Lovren for the first goal. It's also easy to blame Moreno for it. Why not blame both of them? Why not blame Bobby for the peno, or big Joe for allowing the cross? Or Salah for City? We could blame Hendo, Gini, and Can for the second. Karius was being blamed before the game started. Our shitty defending, I think, is systemic, even though the for almost any goal we concede we can point to a direct mistake by one, if not two of our players. So let's blame Klopp? All of these people to blame, to me anyway, are reasonable to a point but I'm trying this this new thing to try not to blame anyone instead, as seems to be the culture among our players and manager. That seems quite healthy.
All players make mistakes like Lovren's, as bad as it was and as bad as it will look in all sorts of future memes. The difference is that we are setup to take on that risk in order to get out quickly and attack. Moreno should be wrapping around the back to cover for him in those cases – as a lot of teams would do but instead he's thinking of the next attack. Even Mane would be another place wrapped behind Moreno for a lot of teams, but we don't do it. We have Moreno ready to get forward when the keeper claims and rolls out to him and Mane is already crossing half way when Moreno gets it. We have Moreno latching onto through balls as the furthest player forward to pull the ball back for tap ins. We have Mane playing back heels to Bobby and Can running 60 metres to walk the deft cross into the net at the back post, unmarked.
In any playing style (ours included), Moreno should have wrapped, and Lovren should have cleared it (christ!), but the focus just isn't on defence for our team or Moreno would have bust a gut to get around, inherently knowing it's what he must do (of course in that defensive hypothetical he would be nowhere near the team to begin with). Moreno more than made up for it for the rest of his play, one crazy tackle aside. It was liquid football at some points during the game. I enjoyed the hell out of it. Of course I bloody well wish we scored the peno and feel we could have scored 10 if it went in (to what was an empty net by the time he hit it).
We either accept it and support the players, enjoy the fun of it – like in the first 20 in the second half – or we get rid of the manager now and bring in a Mourinho-type. I know my choice. Take me on to the next heart-attack.
Articles published on the site this week:
Monday September 11th:
My Day at the Match – Manchester City (A) Sept 9th 2017, by Chris Rowland.
Tuesday September 12th:
17/18 Champions League Preview | Matchday 1 | Sevilla (H) by Gary Fulcher and Daniel Rhodes.
Wednesday September 13th:
The Secret Pundit Takes on the Commentators Part 4: "He Just Wanted it More", by P.Dantic.
Thursday September 14th:
Are You Not Entertained? By Paul Tomkins
Premier League Preview | Matchweek 5 | Burnley (h) By Gary Fulcher
Friday September 15th:
Alex Oxlade-Chamberlain: Guaranteed Success or Long Term Gamble By Daniel Rhodes