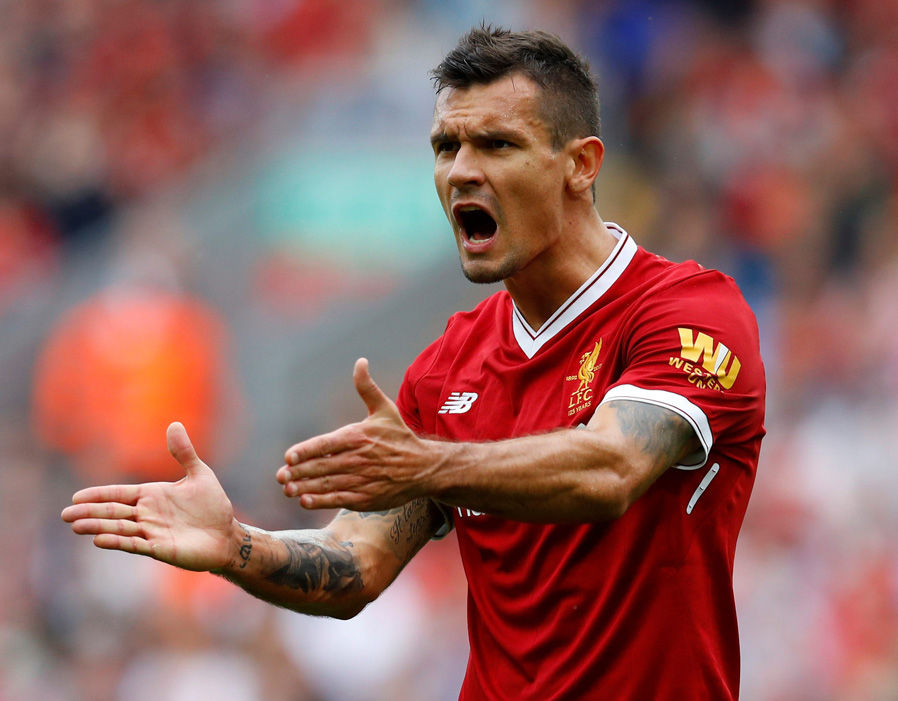 Well, if you ever need an object lesson in the confidence of professional footballers, Liverpool displayed it against Sevilla after the 5-0 drubbing by City – which, though largely achieved by Pep Guardiola's team with an extra man, obviously left psychological scars on the Reds. A 2-0 defeat at the Etihad would have left far less damage; 5-0 felt deeply humbling.
These nerves were seen in the familiar poor defending in the opening minutes, whereby Emre Can failed to clear when he had ample time, instead preferring to take on a tackle, which he promptly lost. Joe Gomez lost his man and Dejan Lovren lost the plot. As ever with Lovren, he appeared to throw all his bodyweight into a clearance when simply staying on his feet and kicking it away would have made more sense.
Conceding a goal forced the Reds into an all-or-nothing approach, which is probably more helpful when low on belief. And it worked: an excellent first-half revival that was violently deflated with Roberto Firmino's narrowly-missed penalty; where, had he scuffed it in that vague direction, it would probably have gone in with the keeper sent the other way. But the Reds had been the beneficiaries of some luck with Mo Salah's goal just beforehand, and while these things rarely actually even themselves out, it seemed to here.
The first half revival was Jürgen Klopp's famous heavy metal football, and for a while Sevilla were lucky to still be in the game.
In the second-half, the Reds attacked with speed and in great numbers, with lovely movement – but the final ball was lacking; confidence clearly absent in the way players were passing to others when they could have shot themselves (shot at goal themselves, not actually shot themselves, although Dejan Lovren was committing footballing harakiri every five minutes). There were dummies in the final third, as players stepped over the ball to leave it to someone who, it turned out, wasn't in a better position – and hence we saw why that particular term was coined.
Then, after the visitors' equaliser, the feel of Anfield seemed to resemble Klopp's earliest games, when he rallied against the nervousness and negativity of the crowd. Once it went to 2-2 it was a vicious circle, as the players tensed up and hit terrible passes or made late tackles, and it just got progressively worse, in a negative feedback loop from players to fans and from fans to players. The subs came on, and the Reds looked shapeless, while Philippe Coutinho simply looked out of shape, as he had when returning from injury halfway through last season (which led to a spell of really poor form, before he found his confidence some weeks after he'd found his fitness. And here, you have to wonder how nervous he was too, in the build-up to coming on, given the reception he might receive).
It didn't take long for the match to enter the Twilight Zone with the foul on Sadio Mané, within minutes of him being sent off (in terms of on-field time) at City. Totally taken out as he was entering the box, by an honest but late challenge, the referee just ignored it. But at least that was soon forgotten in what proved an exciting match, but one that ended with a sense of disappointment.
The rest of this article is for subscribers only. See below for details on how to subscribe.
[ttt-subscribe-article]